Does Travis Kelce Have a Girlfriend? Here's the Scoop on His Love Life
Travis Kelce and Taylor Swift were spotted spending time together in September 2023. Many believe Travis may soon make Taylor his new girlfriend.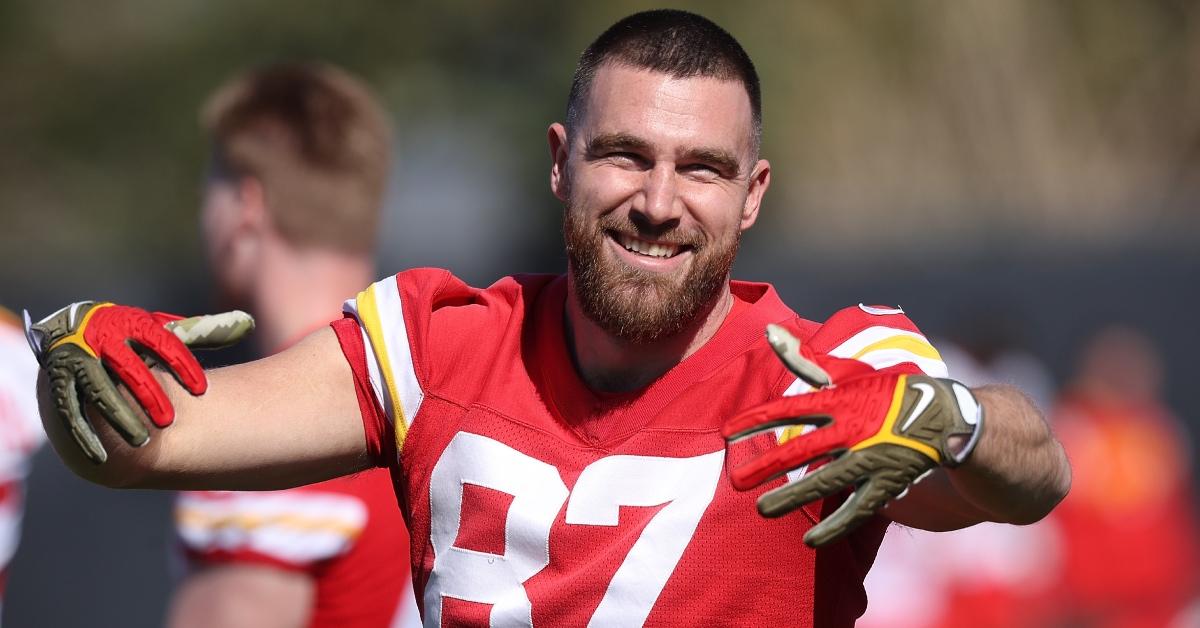 The Gist:
Travis Kelce's longest relationship (that we know of) was with Kayla Nicole. They dated from 2017 to 2022.
Travis was spotted on multiple occasions in September 2023 with Taylor Swift.
During a July 2023 episode on the New Heights podcast, Travis revealed that he made a friendship bracelet for Taylor containing his phone number, but he never got to give it to her.
Article continues below advertisement
Travis has had quite the epic dating history so far, and his star power is only rising. So, what do we know about the football player's love life? Who is Travis Kelce's girlfriend? Read on for everything we know.
Article continues below advertisement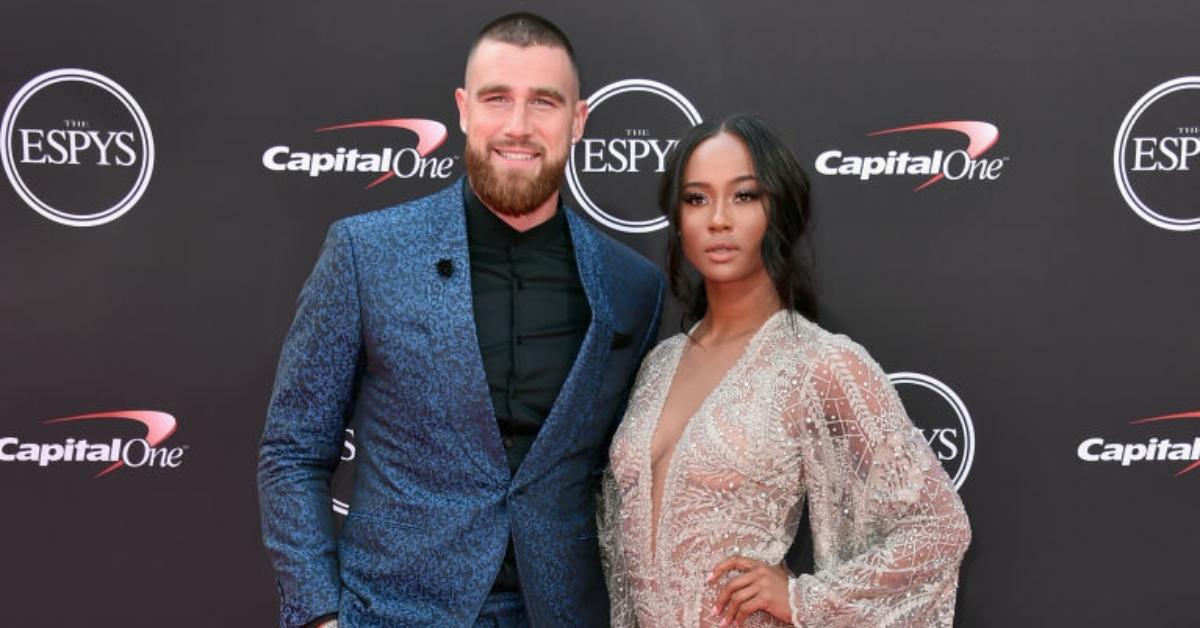 Does Travis Kelce have a girlfriend?
It doesn't appear that Travis Kelce is currently in a relationship, though that could soon change. At the end of 2022, Travis was rumored to be linked to entertainment reporter Zuri Hall, but neither has confirmed the relationship.
Article continues below advertisement
In fact, Travis went on The Pivot podcast in January and addressed his single status. "I'm in the free market right now, man," Travis told host Channing Crowder. "I'm out there just enjoying life, focused on my profession, and, you know, got my feet up outside of football."
Article continues below advertisement
Until 2022, Travis was in a years-long, on-again, off-again relationship with Kayla Nicole, a YouTuber, comedian, and social media personality.
Outside of her media work, Kayla has also worked as a model, promoting brands on her Instagram. Her brand deals have included the wine brand Babe, Gameday Tailgate Experience, and Tinder.
The couple got together for the first time in 2017 and had a bit of a rocky road until they ultimately called it quits for good in 2022.
There was a lot of speculation about what led to the breakup, including the idea that Travis made Kayla split every financial transaction with him 50/50. Both Kayla and Travis have denied that the rumor is true.
Article continues below advertisement
Did Travis Kelce cheat on his former girlfriend?
Way back in the day when Travis and Kayla went public in 2017, Travis's ex, Maya Benberry, had some thoughts about his new relationship.
According to The Shade Room's Instagram, Maya tweeted, "When you and your ex broke up five months ago but you find out via social media that he's supposedly been in another relationship for six."
Maya alluded that Kayla and Travis's relationship started while he was technically still with Maya, though Travis did not confirm or deny the accusations.
Article continues below advertisement
Then in 2020, when Travis and Kayla parted ways for the first time, there were rumors that cheating on his part led to the end of the relationship. But Travis very much denied those rumors at the time, and they ultimately did get back together for a while.
Are Travis Kelce and Taylor Swift dating?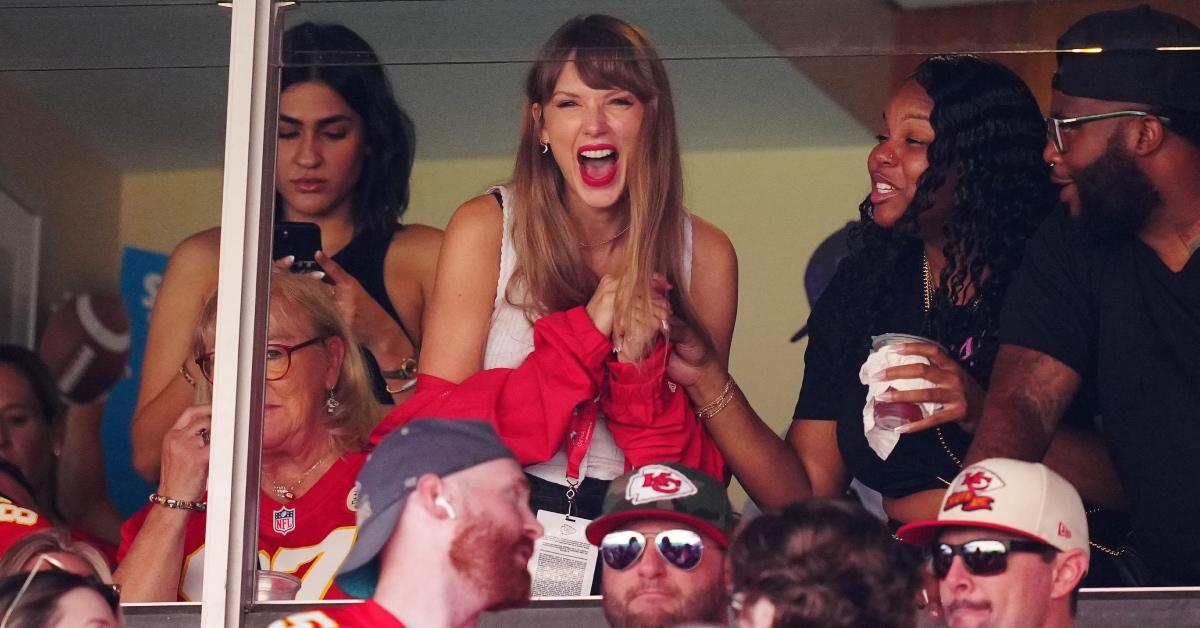 Although Travis took some time away from the dating scene after his breakup with Kayla, he has been showing quite a bit of interest in Taylor in 2023 (can you blame him?). Not only did he confess to his brother in July 2023 that he was "butt hurt" that he couldn't give Taylor the friendship bracelet (containing his phone number) he made her during her Eras Tour, but he "took it personal" when he didn't get the opportunity to speak with her.
Article continues below advertisement
Clearly, Travis was feeling something for Taylor at that time. And thankfully for him, it seems as though she's finally giving him a chance. Not only were the two spotted spending time together in September 2023, but Taylor hung out in Travis's suite (with his mom!) during the Sept. 24, 2023, NFL game between the Kansas City Chiefs and the Chicago Bears.
After the game, the two were captured walking side-by-side together out of Arrowhead Stadium and drove away in his vintage drop-top car.
Despite the "evidence," neither Taylor nor Travis have confirmed or denied their relationship.