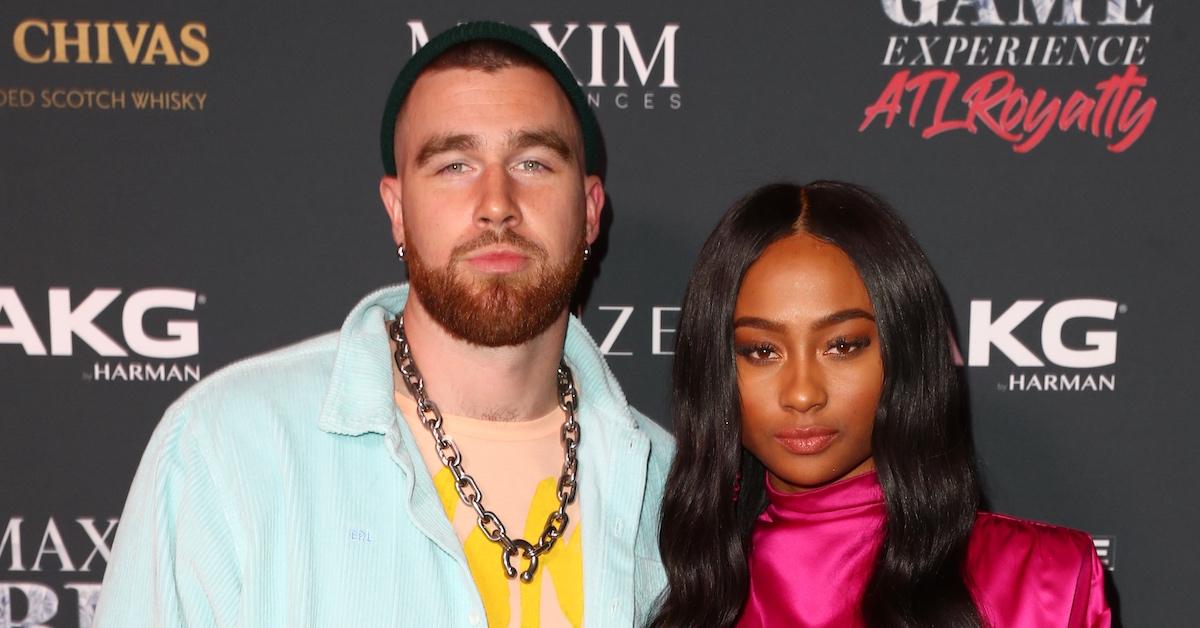 Kayla Nicole Sets the Record Straight About the Travis Kelce Breakup Rumors
Fans of the NFL sports world are likely familiar with the names Travis Kelce and Kayla Nicole. The Kansas City Chiefs tight end and the gorgeous fitness influencer have been setting off #CoupleGoals since 2017. And while the pair briefly split in August 2020 due to vicious cheating rumors, they rekindled their romance in December 2020 and have been thick as thieves — until now. Yes, it appears that Travis and Kayla have decided to end their relationship.
Article continues below advertisement
Couples break up every day, and celebrities are no exception. However, when your relationship is in the limelight, it's easy for rumors to spread about its demise. After some disparaging rumors about Kayla and Travis's finances have come to light, the 30-year-old has decided to set the record straight. So, why did Travis Kelce and Kayla Nicole call it quits? Here's the 4-1-1.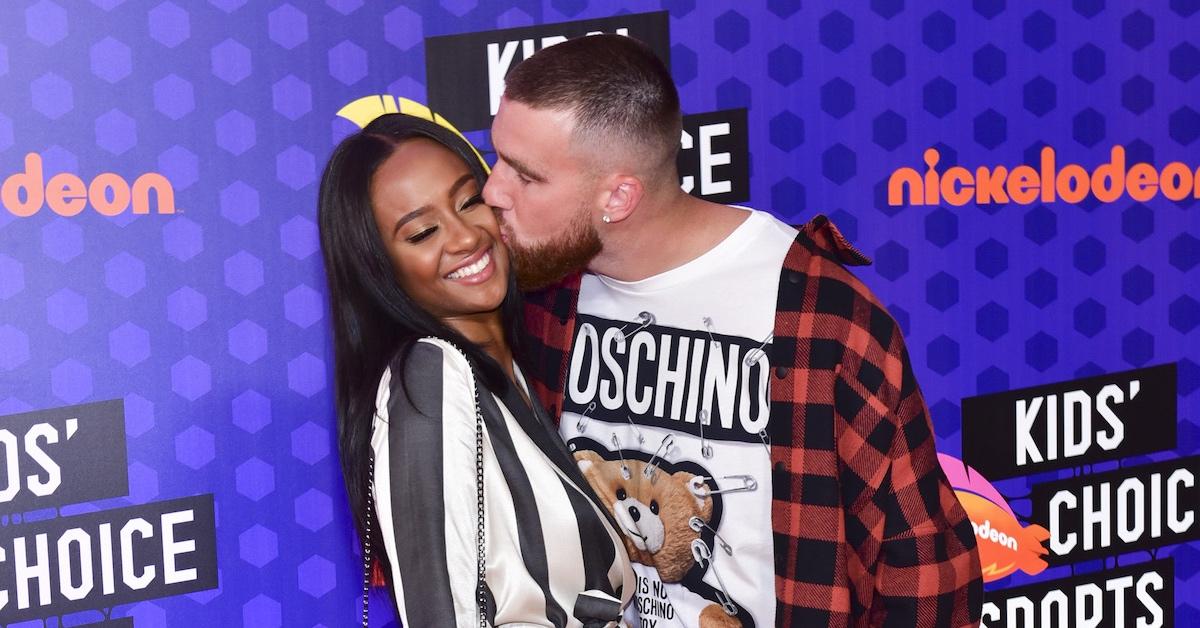 Article continues below advertisement
Kayla has shut down rumors about a 50/50 financial split leading to her and Travis's breakup.
The vicious gossip being spread about the demise of Kayla and Travis' relationship is simply not true. Let's take a moment to bring you up to speed.
In a May 27, 2022, Barstool Sports article, the outlet alleges that Kayla broke things off with the tight end due to Travis supposedly putting a 50/50 rule in place. Apparently, the article alleges that Travis made Kayla go halfsies on every "bill, dinner, trip, etc."
Article continues below advertisement
"Travis is very cheap," a friend of Kayla's reportedly told the site. "In the beginning, he tried to make Kayla 'prove' that she wasn't with him for the money ... so she had to pay half of everything."Half of every date, every trip, everything."
Article continues below advertisement
Interestingly, the article goes on to share that Kayla allegedly only received $100 from Travis during their relationship. Listen, whether couples decide to go halfsies with one another is solely their choice, but we have a hard time believing that this was Travis and Kayla's reality. After all, Travis is a millionaire who was in love with Kayla.
Kayla got wind of the rumors and quickly took to Twitter to set things straight.
"Not sure where y'all got this nonsense from, but it's absurd and very false," Kayla tweeted on May 28, 2022.
Article continues below advertisement
However, what does seem to be true is that Kayla and Travis have called it quits. Both Kayla and Travis have removed pretty much all photos of each other from the respective Instagram pages. While removing photos is not a clear indicator of trouble in paradise, social media users believe that Kayla would have said if she was still with Travis on Twitter when she discredited the rumors.
Keep in mind, it's remains unclear why Travis and Kayla split and it appears both parties are remaining mum on the topic.
Is Travis Kelce engaged? Rumors about an engagement between Travis and Kayla once made their rounds.
It's no secret that celebrity couples are always on marriage watch. And since Travis and Kayla dated for five years, it's no surprise that fans were hoping that the two would have tied the knot.
Article continues below advertisement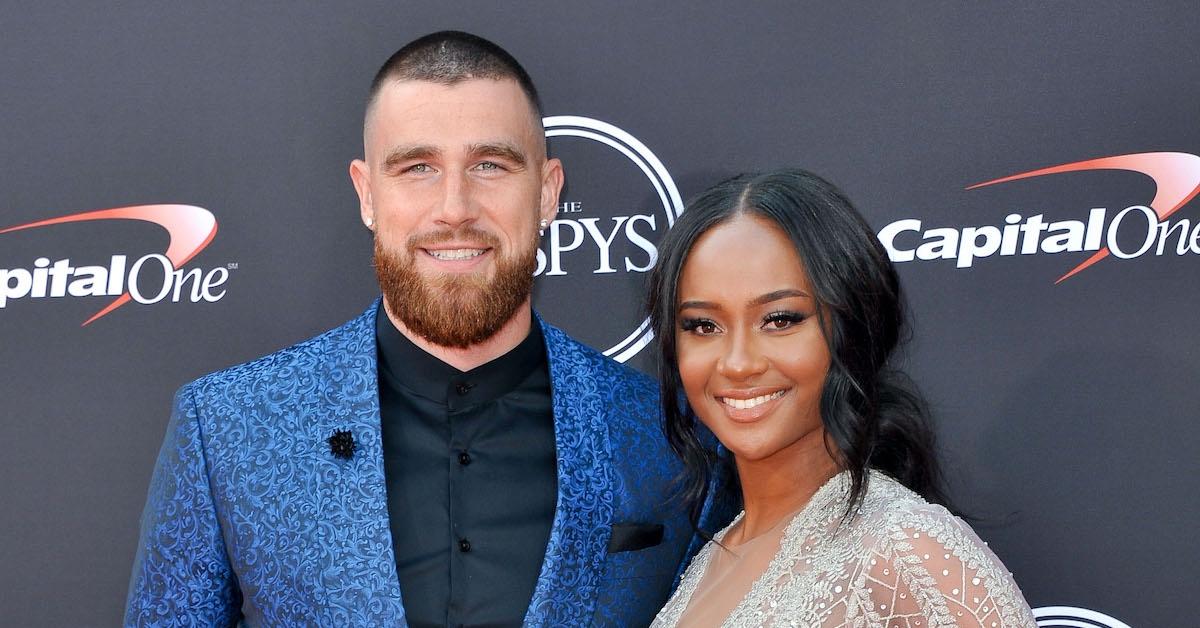 In fact, SideAction reports that Travis and Kayla engagement rumors made their rounds throughout April 2021 on social media. Fan tweets suggested that the NFL star popped the question. Additionally, Kayla posted a photo on Instagram in early April 2021 of her wearing a diamond ring, which further fueled the rumors. However, the pair has never confirmed or denied the gossip.
Article continues below advertisement
Travis and Kayla are undoubtedly over, but there may be hope for reconciliation down the line. The pair broke up briefly in 2020, but later patched up their relationship. So, anything is possible. We wish both Travis and Kayla all the best!