Patrick Mahomes Sometimes Wiggles His Fingers Between Plays — Here's Why
Chiefs quarterback Patrick Mahomes is one of the most skilled athletes in the world, but why does he wiggle his fingers in between plays sometimes?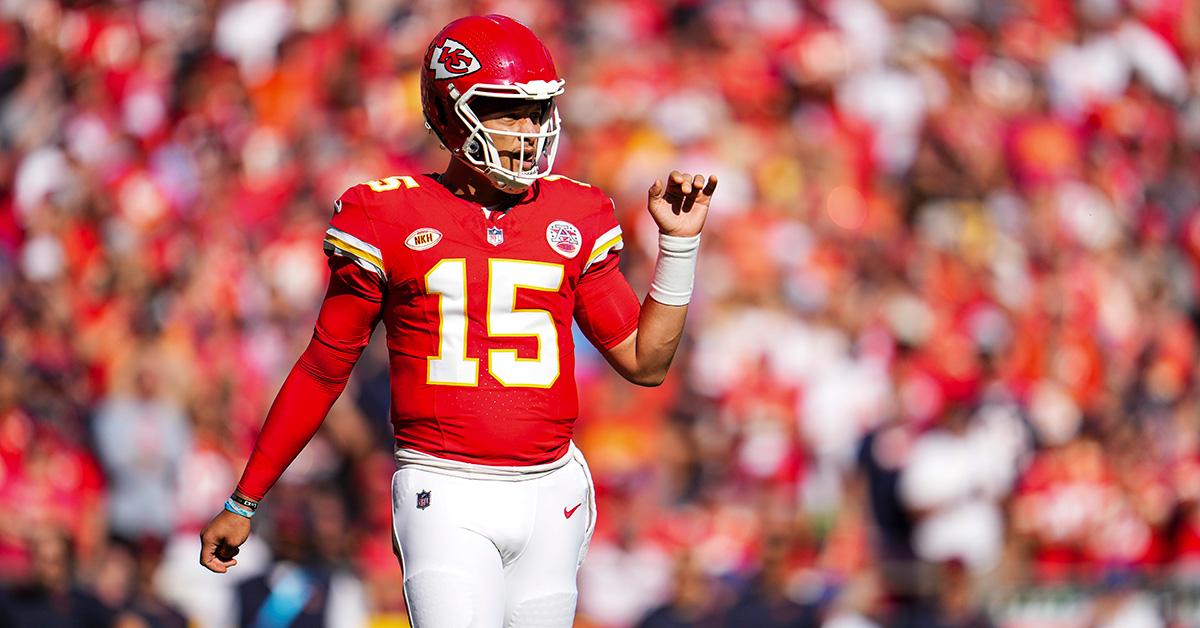 The Gist:
Patrick Mahomes, one of the great football players of this or any generation, has a few strange habits that fans have noticed.
One of those habits is the wiggling of his fingers, which he does between plays and has no obvious explanation.
Another is how high he wears his helmet, which he has done throughout his career in order to make sure he can see the field clearly.
Article continues below advertisement
Few football players in the history of the sport have proven themselves more than Kansas City Chiefs quarterback Patrick Mahomes. Although he's still in his 20s, Patrick has already been to three Super Bowls, and he has won two of them. Naturally, that level of skill has led some to wonder about every little thing that he does, and why he does each of those things.
Among the greatest mysteries about Patrick that some football fans wanted to solve following the Chiefs game against the New York Jets on Oct. 1, 2023, some were wondering why the Kansas City quarterback wiggles his fingers between plays.
Article continues below advertisement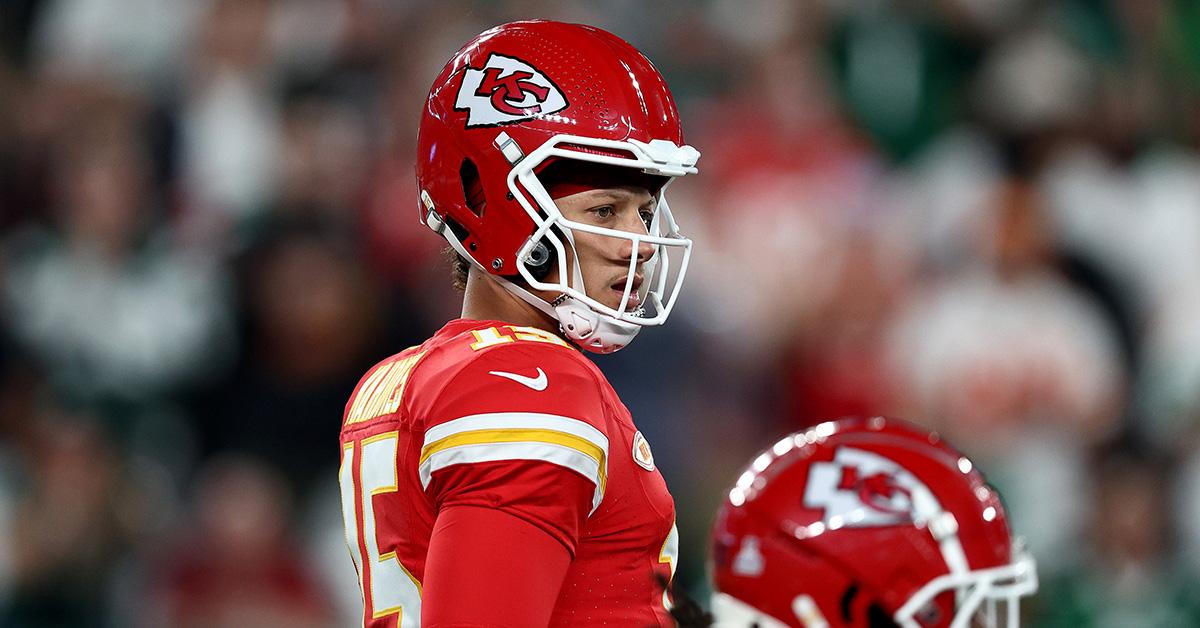 Why does Patrick Mahomes wiggle his fingers?
Fans have noticed that Patrick will periodically wiggle his fingers between plays, and wonder exactly why he does it. Unfortunately, the answer to that question isn't readily apparent. It's possible that he does it as a signal to his teammates to get them to hurry up with the next snap, but it could also be something that he does in order to keep his hands warm or nimble during the game.
Article continues below advertisement
It's also possible that he just does it without really thinking about it. High-level athletes are often very intentional about how their bodies work, but even they have nervous ticks or habits that may have little to do with what they're trying to accomplish on the field. Some have also noticed that Patrick regularly licks his hands before taking a snap, which could be a conscious habit to improve his grip on the ball or something he simply does subconsciously.
Patrick Mahomes wears his helmet higher on his head.
Some fans have also noticed that Patrick wears his helmet higher on his head than most players. As it turns out, that decision stems from his earliest days playing the sport, when his helmet would sometimes slip down on his head and impair his vision. After he discovered that issue, Patrick intentionally started to wear his helmet a little bit higher on his head so that he could always see the entire field clearly.
Article continues below advertisement
That may explain why the helmet looks so funny to some people. Fortunately, Patrick is always able to counteract his goofiness and strange ticks with impeccable play on the field. You may think he looks slightly strange when he wiggles his fingers or puts his helmet on a little too high, but those things are totally counterbalanced by his ability to completely decimate teams on the field. Whatever he's doing, it clearly works for him.