Travis Achieves and Surpasses His Weight-Loss Goals on 'My 600-lb Life'
Season 8 Episode 6 of 'My 600-lb Life' introduced viewers to Travis Henry. See how much progress he made on the show! Details inside.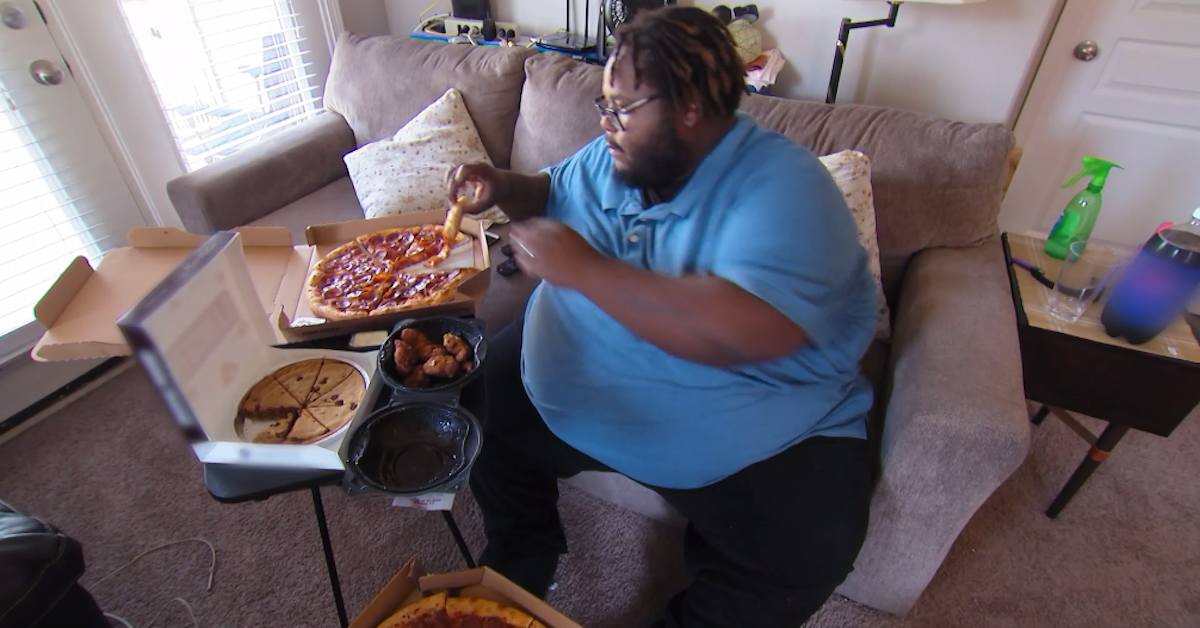 *Warning: This article contains spoilers for Travis's episode of My 600-lb Life.*
They don't really talk about it much on My 600-lb Life, but the elephant in the room (sorry, I couldn't help myself there) seems to be the fact that men have such an easier time than the women on the show trying to lose weight.
Article continues below advertisement
Meanwhile, brothers John and Lonnie were both unrecognizable at the end of their episode, and even J.T. with his massive lymphedema, was able to drop nearly 400 lbs in Dr. Now's care.
Likewise, Travis, whose journey we follow in Episode 6, makes some pretty impressive strides during his time on the show. So, how much weight does Travis lose and how is he today? Keep reading.
Article continues below advertisement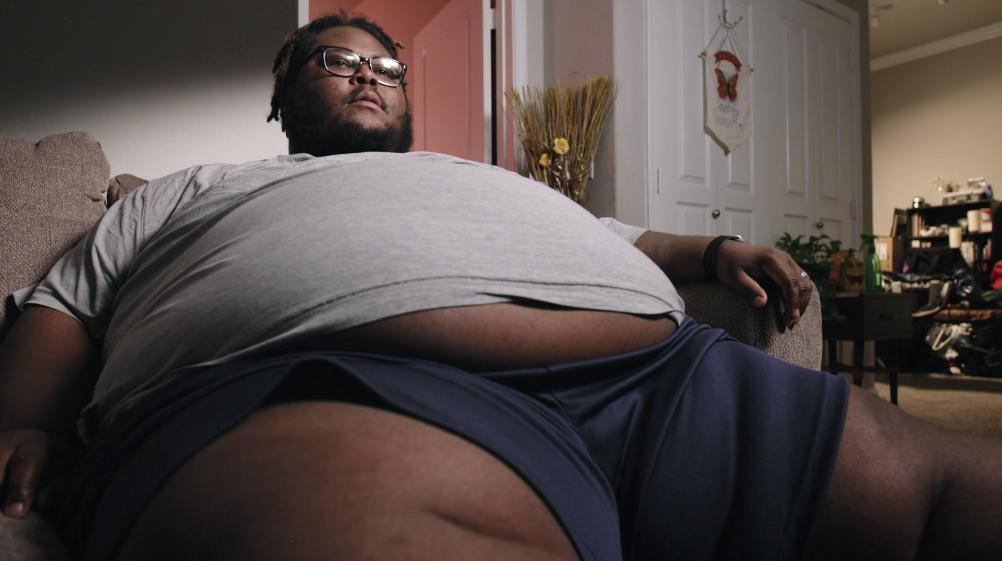 Travis wants to give his wife the wedding of her dreams.
Fans of My 600-lb Life know that part of what makes every episode so emotional is hearing the backgrounds and childhoods of Dr. Now's patients. When it comes to Travis, his parents split up at an early age and he grew up primarily with his older brother. Because of the lack of parental supervision, Travis ate as much as he wanted.
Article continues below advertisement
By 10 years old, he weighed about 120 lbs. "That's when it got worse," he explains, saying that "my brother had moved out to move with my dad" around that time. "My brother and me were close and I felt so betrayed. I couldn't understand how my brother could leave me like that and why my dad didn't want me."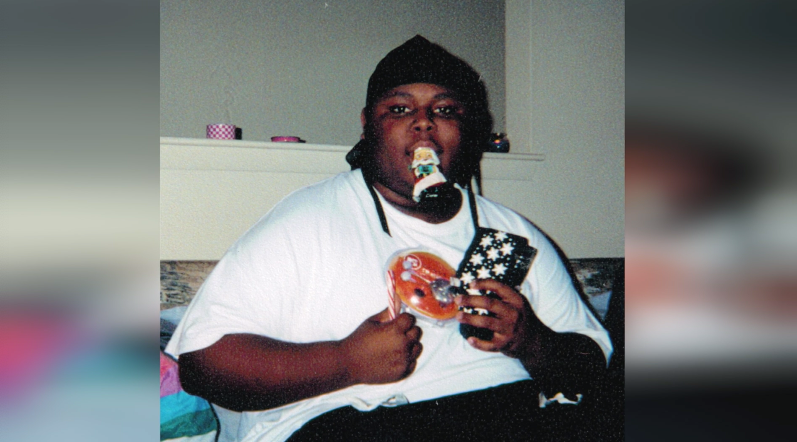 Article continues below advertisement
That's when Travis started turning to food as a coping mechanism. By 15, his weight started getting out of control when he realized he could drive himself anywhere. Travis's mom even reveals that Travis would hide food in his cheeks to eat later on.
Travis eventually dropped out of high school and got his GED, and by his 20th birthday, weighed 450 pounds. By 25, the scale read over 500 pounds.
But that didn't stop Travis from falling in love with a singer he met at church, where he played the keys. Jasmine and Travis got married only six months after meeting, but because Travis's weight kept him from walking down the aisle, he sees giving his wife the wedding of her dreams as his ultimate weight-loss goal.
Article continues below advertisement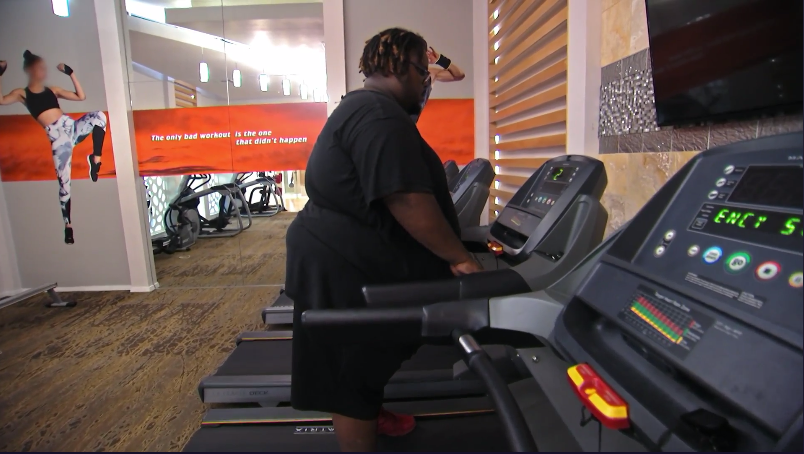 Travis sheds over 200 pounds in Dr. Now's care. See him today!
While we don't see the big party during his episode on the show, Travis certainly achieves and surpasses his weight-loss goals, and pretty quickly, too! First, it takes him only two sessions with Dr. Now to get approved for sleeve surgery, and within four months of starting his journey, he manages to drop 101 pounds.
Article continues below advertisement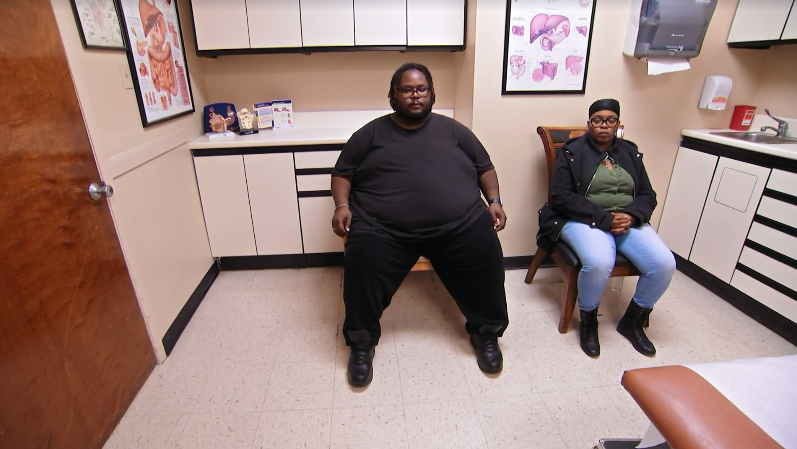 After the surgery "reduces the stomach by 90%," as Dr. Now explains, Travis balances healthy eating with exercise and therapy and loses a total of 221 pounds. His weight at the end of the episode is 379 pounds.
Both Dr. Now and Travis are overjoyed by his progress. "My attitude toward life has changed, my quality of life has changed and it's changed for the best and I enjoy it," he says toward the end of his journey.
New episodes of My 600-lb Life air Wednesdays at 8 p.m. on TLC.