Trey Kennedy Opens Up About Viral Success and Hilarious New PSA for Kasasa (EXCLUSIVE)
Let's be real, Trey Kennedy is America's favorite middle schooler.
The 29-year-old Oklahoma-born digital entrepreneur rose to social media stardom on Vine. In the years since the short-form video hosting app vanished from the face of the internet, social media has evolved. And with it, so has Trey's content.
Article continues below advertisement
Today, the comedian is best known for the extensive portfolio of personalities that he brings to life in his skits. With characters including but not limited to Middle School Maddox, Trey has accumulated a following of more than 3 million users and counting on TikTok. Now, he's taking his talents on the road with his "Help Me, Help You" tour.
In an exclusive interview with Distractify, Trey shared how one of the internet's most iconic middle schoolers came to be. Plus, the influencer got candid about his recent transition from TikTok to stand-up and his new partnership with Kasasa. Keep reading for more!
Article continues below advertisement
Viral sensation Trey Kennedy said Middle School Maddox was a mistake gone right.
Mistakes are just happy accidents, and that's word to Bob Ross. According to Trey, this was especially the case when it came to his Middle School Maddox series. "That was my biggest surprise ever with content. That was just me throwing around ideas and posting a video I didn't even think was that great," he told us.
Apparently, his massive following felt differently.
Article continues below advertisement
On YouTube, Trey's comment section is flooded with praise from parents and disgruntled pre-teenagers alike who agree that his content is all too relatable.
While there's a thin line between poking fun and putting people off, for Trey, the key has been finding a sweet spot in the middle.
"Some comedians, their whole brand is like, let me see how much I can shock you. That has its place and people enjoy that," he shared. "I have no doubt that here and there, we might step over."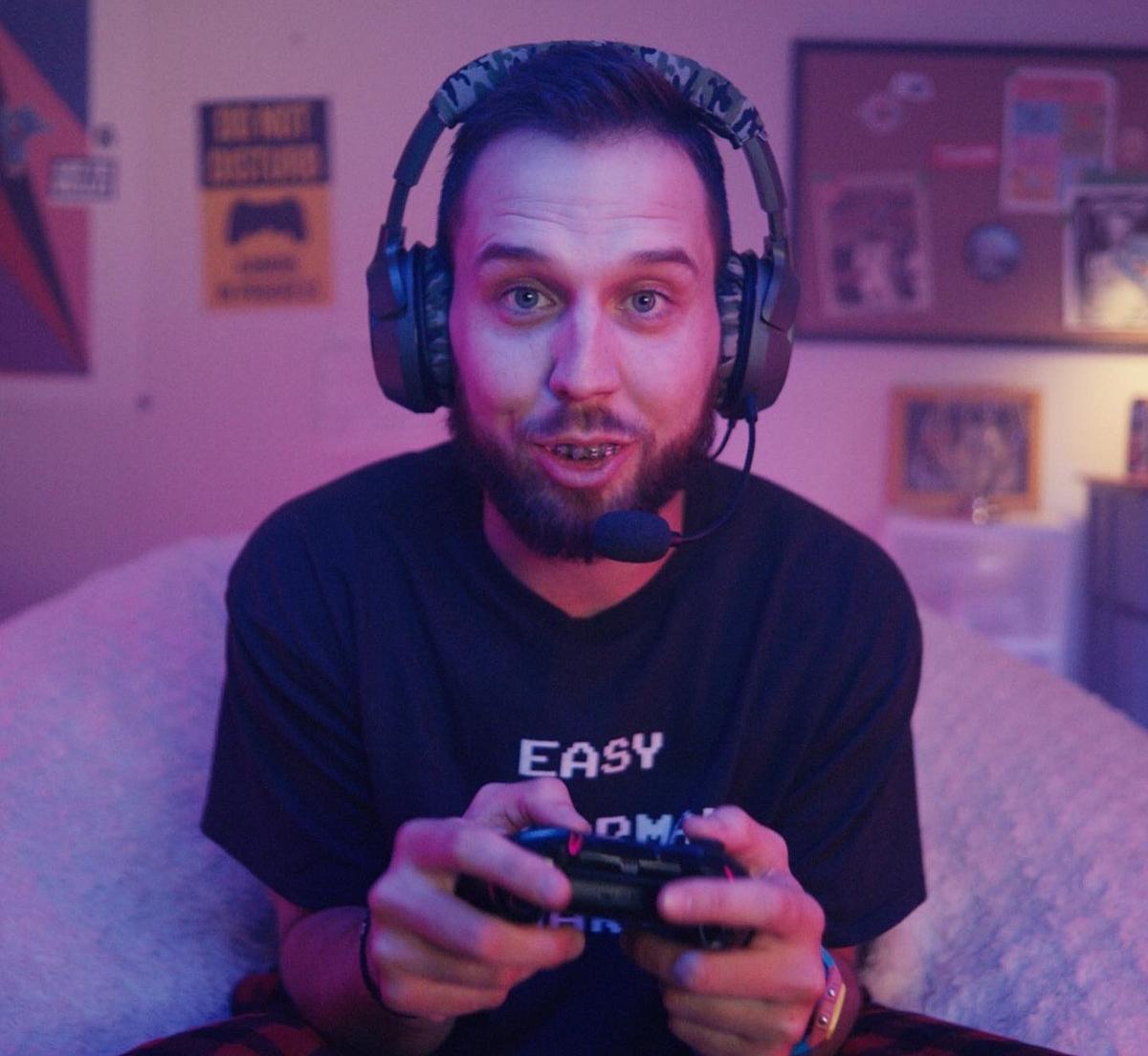 Article continues below advertisement
With that said, Trey stressed the importance of creating a safe space for his viewers. The social media star added that he wanted his page "to be a place where people know that, for the most part, you're not going to get offended."
The comedian's success on social media was only the precursor to a multi-city stand-up tour, the most recent of which kicks off this fall in Ohio. Trey got candid about the challenges that came with that transition, and how Kasasa helped him manage his money as his reach expands.
From going viral on TikTok to traveling on tour — Trey Kennedy opens up about his expanding career.
Creating content that transcends generations isn't just a hobby for Trey anymore, issa lifestyle. This became abundantly clear as his following — and subsequently, his bank account — grew.
Article continues below advertisement
"It occurred to me that maybe it's time to hire some people and treat this more like a job," Trey explained. "And that's a scary step because you're kind of like, 'How long can this last?' [But] luckily, we're still going."
He added, "That was a big shift in my thinking from like, this is just kind of fun and cool and I'm making a little money to let's pursue this more professionally."
"My dad owns a small business. He runs an automotive shop [and] tire business. My grandpa started [the company], [my dad] is running it," he said. "I love the idea of helping kind of those more community-driven businesses."
Per Kasasa's PSA, shopping locally doesn't just mean buying produce from the farmer's market down the street. Trey said that the best way to keep your money in the community is to ditch the "megabanks" and choose a local institution.
To learn more, visit kasasa.com.