Did Trisha Paytas Start Dating Moses as a Prank? Or Are They the Real Deal?
Trisha Paytas has reportedly just celebrated her seven-month anniversary with boyfriend, Moses. Here's everything we know about their relationship.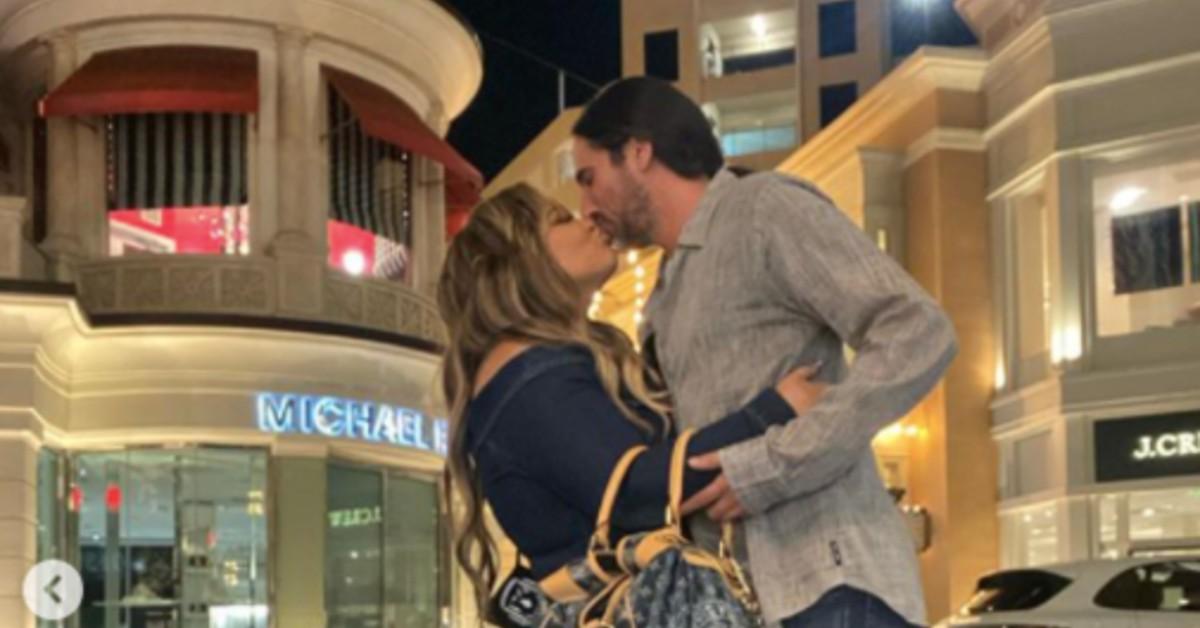 As her fans know all too well, Trisha Paytas is no stranger to controversy. In just the past year alone, she has come out as transgender, self-diagnosed herself with dissociative identity disorder, and held her own fake wedding. Trisha also has reportedly been dating Moses, the brother of podcast h3h3 host, Hila Klein, since March 2020. But is Moses still Trisha's boyfriend? Here's what we know.
Article continues below advertisement
Trisha Paytas met her boyfriend, Moses, through the Kleins.
Trisha Paytas and the couple behind the h3h3 podcast, Hila and Ethan Klein, started their beef in 2019. Ethan called out the YouTuber and influencer, along with many others, for her extreme photo editing in a video called "Instagram vs. Reality." Ready to stir up some drama at any moment, Trisha jumped at the opportunity to instigate a feud.
Article continues below advertisement
Trisha insisted Ethan's video was harmful to young girls, and that he was bullying her. She even posted a reaction video called "h3h3 is HARMING YOUNG GIRLS". Trisha tried to get Hila Klein, Ethan's wife, involved as well, but Hila decided to stay out of it. However, to keep the spotlight on her, Trisha took a turn and asked to go onto the h3h3 podcast.
Article continues below advertisement
Trisha Paytas is a self-professed troll and attention-seeker, so it's no surprise she did what she could to keep the fuel on the feud between herself and the Kleins. Ethan also would not let up; for instance, when Trisha came out as transgender, the Trisha Paytas/h3h3 squabble continued. Although this also led to their controversial collaboration fans have been asking for.
Trisha went onto the podcast, and all the drama seemed to become water under the bridge. She even went on again a few months later for a Bachelorette-style show the Kleins created for Trisha. However, through this experience, Trisha met Moses, Hila Klein's brother. The rest is history.
Article continues below advertisement
Moses has been Trisha Paytas' boyfriend since March 2020.
Once the pandemic hit, it was impossible for Trisha to continue on as the Kleins' knock-off Bachelorette. With her interest in Moses, she made some moves instead. Trisha admitted that at first, she was dating Moses just to mess with the Kleins, which shouldn't come as a shock knowing her proclivity towards spotlight-grabbing.
When the relationship first started, Ethan and Hila were not happy. Ethan replied to Trisha's tweets announcing her relationship with Moses, saying, "Stop this right now," with a vomiting emoji. Trisha continued going strong with Moses, posting about celebrating Passover with him and learning about his Jewish and Israeli heritage.
Article continues below advertisement
At first, the Kleins' discontent led to a breakup between Trisha and Moses. Even though Trisha began the relationship to troll Ethan and Hila, it turned out that she really fell for Moses. She was completely distraught, and just a week or so later, Moses and Trisha ended up getting back together. Since then, things haven't been perfect (there's been one other breakup on the books), but they now seem happier than ever.
Article continues below advertisement
Trisha Paytas and boyfriend Moses are really serious.
Most recently, Trisha and Moses appeared together on her own podcast, produced by the h3h3 team, "The Dish with Trish." They shared how in love they are and that they're already discussing settling down and having kids. Fans seem to be jumping headfirst into their love too, although some are skeptical that Trisha isn't always so nice to boyfriend Moses.


As unlikely a pair as they happen to be, many fans seem to be rooting for them. It seems like we'll just have to wait and see if things work out for Trisha and Moses in the long run.