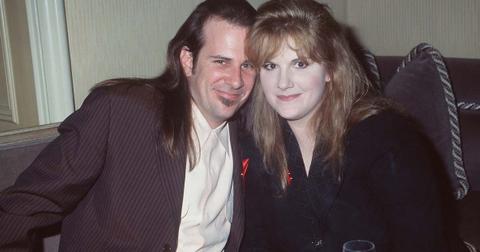 Trisha Yearwood Was Married to Another Musician Before Garth Brooks
By Anna Quintana

Updated
Before Trisha Yearwood tied the knot with country superstar Garth Brooks, the "Walkway Joe" singer turned Food Network chef was actually married to another musician.
In 1994, Trisha, who was 30 years old at the time, said "I do" to Robert Reynolds, who was a member of the country group The Mavericks. The couple was married for five years before officially calling it quits in 1999.
So, what happened between Trisha Yearwood and Robert Reynolds?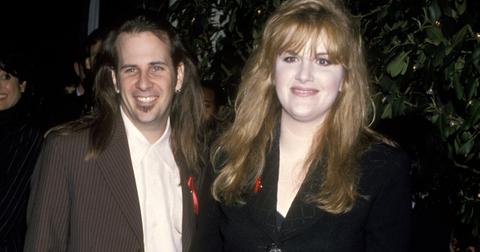 Trisha and Robert exchanged vows at the Ryman Auditorium in Nashville, which was the former home of the Grand Ole Opry, but that was not enough to guarantee a happy marriage.
According to the Associated Press, the country couple filed for divorce, citing the usual "irreconcilable differences."
At the time of their split, Trisha was at the top of her music game, coming off her Female Vocalist of the Year win in 1997 and 1998 at the Country Music Association Awards.
Trisha's album 'Real Live Woman' detailed her split from Robert.
To help her cope with the divorce, Trisha turned to music and released her extremely personal album Real Live Woman in 2000.
"It's been a real emotional year," Trisha told Country Weekly magazine at the time. "But it's been a journey. It's like I'm finally saying, at 35, it's time to take responsibility for myself, change the things that aren't working and get on with it."
She also opened up about her breakup with Robert — and how she was coping. "Since I do hang on to the past with my fingernails, divorce was difficult," she explained. "It's a serious decision involving someone you're tied to emotionally, so it's hard to move on. And it's easy to drag things out so you don't have to face people talking about you."
However, this was not Trisha's first experience with divorce. She was married to Chris Latham from 1987 to 1991. And even before her relationship with Garth Brooks was on the horizon, she was willing to give marriage another shot.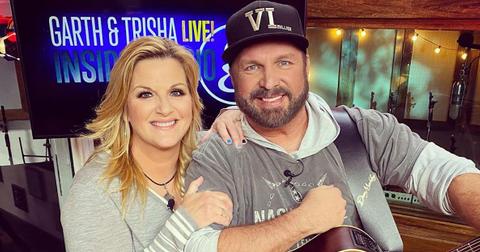 "I recorded 'Real Live Woman' because I loved that the woman in the song is strong, independent, and to a point where she doesn't mind speaking her opinion," Trisha added. "It's says 'I'm confident, sexy and wonderful—and here's the man who loves me the way I am.' That's the woman I'm aspiring to be."
Where is Robert Reynolds today?