WWE Wrestler Kevin Nash Reveals How His Son, Tristen Nash, Died at Age 26
It was recently announced that Tristen Nash, son of WWE superstar Kevin Nash, passed away at age 26. Here's what we know about his cause of death.
Recently, the wrestling world took a different kind of hit when it was announced that Tristen Nash, son of WWE legend Kevin Nash, passed away at the age of 26. It was widely accepted that Kevin wasn't a great wrestler. He had more skills on the mic than on the mat and lifted himself up using his ability to network.
Article continues below advertisement
Incidentally, Kevin also used those skills to push other wrestlers down. His relationship with Tristen was famously rocky at times but seemed to have righted itself in recent years. Here's what we know about Tristen's cause of death.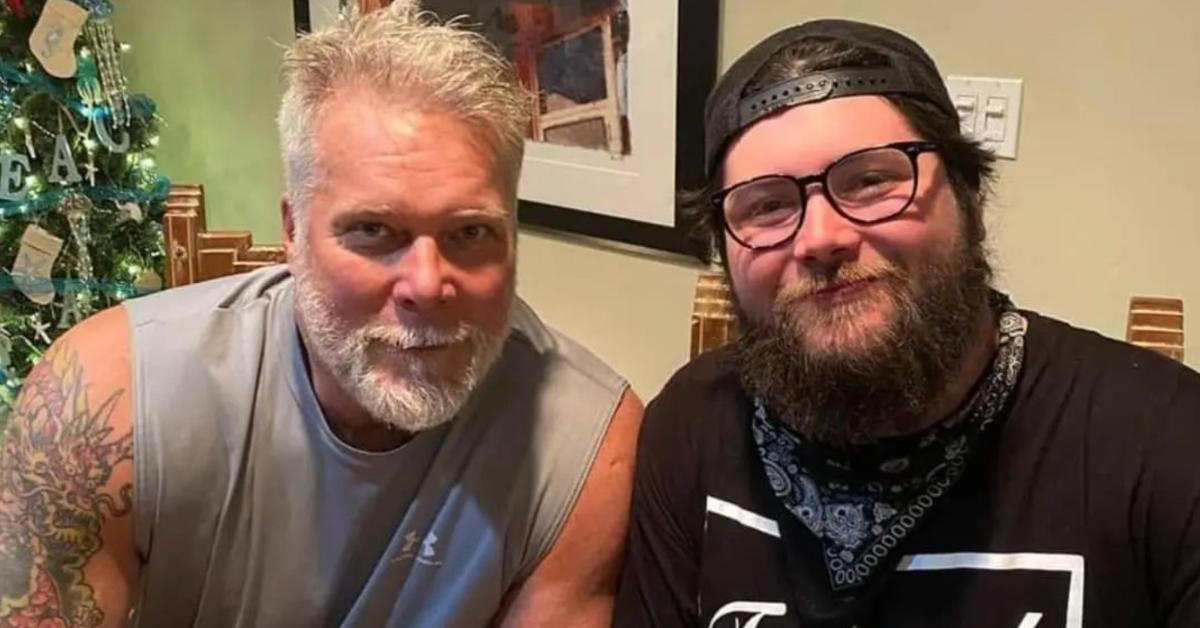 Article continues below advertisement
What was Tristen Nash's cause of death?
On Oct. 20, Sean Ross Sapp of Fightful.com announced via Twitter that Tristen passed away at the age of 26. In the tweet, he noted that Tristen recently began working on his father's podcast, Kliq This: The Kevin Nash Podcast, and the "two enjoyed their time together." He also relayed the message that "the Nash family asks if you could please respect their privacy at this time."
Nearly a week after his son's tragic passing, Kevin disclosed the cause of death on the latest episode of his podcast. He revealed that Tristen died of cardiac arrest after having a seizure triggered by alcohol withdrawal.
"He was basically dead in his room on the floor with EMT working on him," Kevin stated. "And, they got him back, and got him in the ambulance, and tried to save his life. And, so, to the people at Halifax Hospital — doctors and nurses — I thank you."
Article continues below advertisement
Kevin also confessed that he and Tristen had recently decided to quit drinking after "a couple of incidents," including one that left Tristen "hospitalized for almost 60 days." He added that he and Tristen soon agreed to cut out alcohol but found the withdrawal period extremely difficult. Kevin later admitted that he had already lost two friends to alcoholism, "and now it's taken my son."
Article continues below advertisement
Not much is known about Tristen, who seems to have chosen a life slightly more out of the limelight than his father.
According to Tristen's official Instagram page, he was a singer/songwriter in a band called The.Builders, whose music you can currently stream on bandcamp. It's melodic and vaguely reminiscent of the heartbreaking second wave of emo bands from the late '90s like The Promise Ring.
In July 2022, Tristen updated his relationship status on Facebook to "in a relationship with Savanna Kern," a licensed massage therapist in Palm Coast, Fla. By Sept. 12, Tristen was calling Savanna his fiancée.
Article continues below advertisement
Tristen frequently posted adorable photos of the two of them on social media. The most recent Instagram post featuring the happy couple was uploaded Oct. 8 with the sweet caption, "The best friend I could ever have. The love of my life and beyond brilliant. I love you so much Savanna."
Article continues below advertisement
It's clear Tristen Nash will be missed.
On an episode of his own podcast, Kevin talks about the night Tristen was born. Kevin's decision to leave the WWE for the WCW was partially due to the fact that he would have more time with his family. "Even though I was still gone a s--tload, to have half the time I had (extra) with my son... you couldn't put a price on just that," he said.
Condolences from friends and fans flooded social media as the news of Tristen's death broke. Celebrated former professional wrestler Mick Foley took to Twitter to say, "God, this is just awful news. My heart goes out to Kevin Nash, his family, and friends. Praying that fond memories of Tristen will be a source of comfort to you. RIP Tristen Nash."
This tragedy is only made worse by the fact that Tristen passed away mere months after the death of Kevin's best friend, fellow wrestler Scott Hall. As if things couldn't get any more painful, Tristen died on Scott's birthday.
Our thoughts are with the Nash family at this time.