A TSA Agent Has Been Removed From Dog Handler Duty After Viral Video
In a viral video that first surfaced on Reddit, a TSA agent and dog handler is being lambasted for mistreating a bomb-sniffing dog.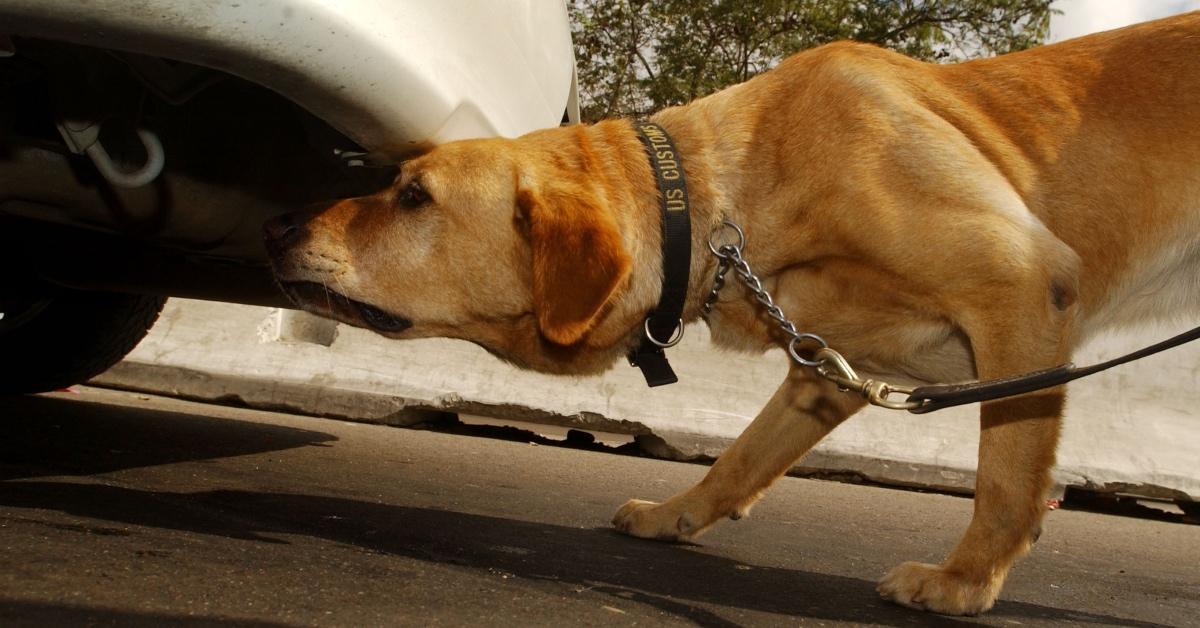 A video posted to Reddit on May 7, 2023, quickly reached new levels of viral after one user called out the way a TSA agent dog handler was treating a explosive detection dog. The unidentified agent was filmed yanking the canine's leash repeatedly as they walked through the Detroit Metropolitan Wayne County Airport terminal.
Article continues below advertisement
Naturally, when it comes to animal safety, especially regarding dogs, people tend to have strong reactions. The internet began lambasting the TSA agent, to the point of where even elected officials became involved. Here's what you need to know.
Article continues below advertisement
A TSA handler agent for a bomb-sniffing dog was removed from his position after a video went viral.
On May 7, 2023, user ProfessionalEye3568 posted a since-deleted video in the r/Delta thread, with the caption:
"This isn't delta specific but filmed from the sky club at DTW. I was shocked at how this airport handler is dragging this poor pup around. There's no reason anyone should be flipping a working dog around by its harness like this?! I have a high energy dog so at first I assumed it was a mistake or that the puppy was a bit over energetic but looks like the handler is just being unnecessarily rough with it."
Almost immediately after the video began circulating social media, TSA became flooded with complaints and reports. They responded to the matter with a statement to social media the following day, which read, "Video showing a TSA explosive detection canine handler aggressively pulling a dog working in a Detroit Metropolitan Airport (DTW) terminal was shared with local leadership this morning."
Article continues below advertisement
The statement added, "The behavior displayed by this handler is unacceptable and not within the high standards we hold our officers to." A rep for TSA also noted that the agent would be removed from handling duties and undergoing an investigation. The dog was also taken to a vet for a wellness exam.
Article continues below advertisement
Even local government officials became involved in the situation. On May 8, 2023, Rep. Jamie Thompson for Michigan's 28th House District also issued a statement, saying, "This disturbing video of a detection dog being aggressively pulled by its handler at Detroit Metro Airport has come to my attention. These dogs spend much of their lives keeping travelers and fellow airport staff safe, so this video was very troubling."
She added, "Since this involved a TSA agent, Detroit Metro has referred this matter to TSA and they are investigating. In response to news reports, TSA has said the employee in the video has been removed from handling duties pending the completion of the investigation."
It sounds like the matter is being addressed and handled, and the dog will no longer be in harm's way!