"Dear Mama" Is a Love Letter From Tupac to His Mother, Afeni Shakur
Tupac's 1995 song, "Dear Mama" is still one of his most significant songs to date. What is the meaning behind it? We've got the scoop!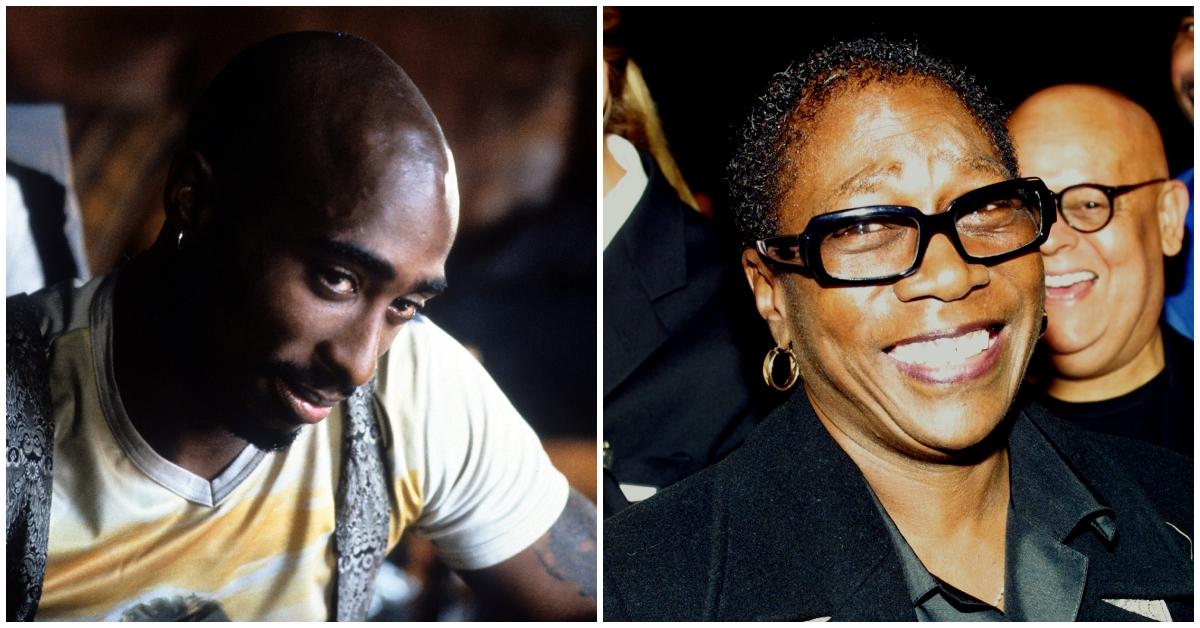 Rapper and actor Tupac Shakur was often open about many intimate details of his short life. One person seemingly always in his corner was his mother, Afeni Shakur.
Article continues below advertisement
Before he was shot to death at age 25 in 1996, Tupac released "Dear Mama," which is one of his most powerful and memorable songs. Tupac wrote the song himself, and the track held a special place in his and Afeni's hearts.
So, what's the meaning behind "Dear Mama"? We've got the scoop on the '90s banger below!
Article continues below advertisement
Here's the meaning behind Tupac's "Dear Mama."
"Dear Mama" debuted on Feb. 21, 1995. The song was the lead title on Tupac's third studio album, "Me Against the World," and gave vivid details about his upbringing with Afeni.
"When I was young, me and my mama had beef, 17 years old, kicked out on the streets," the song opens. "Though back at the time, I never thought I'd see her face; ain't a woman alive that could take my mama's place."
Tupac performed "Dear Mama" as a letter to his mother. Tupac explained in the piece that Afeni raised him and his sister, Sekiywa Shakur, as a single mother. He said Afeni, a former Black Panther, did her best with her circumstances, although she had flaws like most people.
The "I Get Around" lyricist admitted in "Dear Mama" that Afeni was addicted to crack cocaine during his adolescence and was absent from his life before she reportedly sought treatment in 1990.
Article continues below advertisement
But, as he noted in the lyrics, "Even as a crack fiend, mama, you always was a Black queen, mama." The artist also praised Afeni's ability to keep him and his sister fed and protected despite living in poverty for most of his childhood.
Article continues below advertisement
While Tupac only got to perform "Dear Mama" live a few times before he died, the song's impact still resonates with music lovers. The tune is often a big hit on Mother's Day and has been used for other programs. In 2016, VH1 created its Dear Mama special, allowing celebs like Ciara, Ashanti, and Halle Berry to honor their moms on TV.