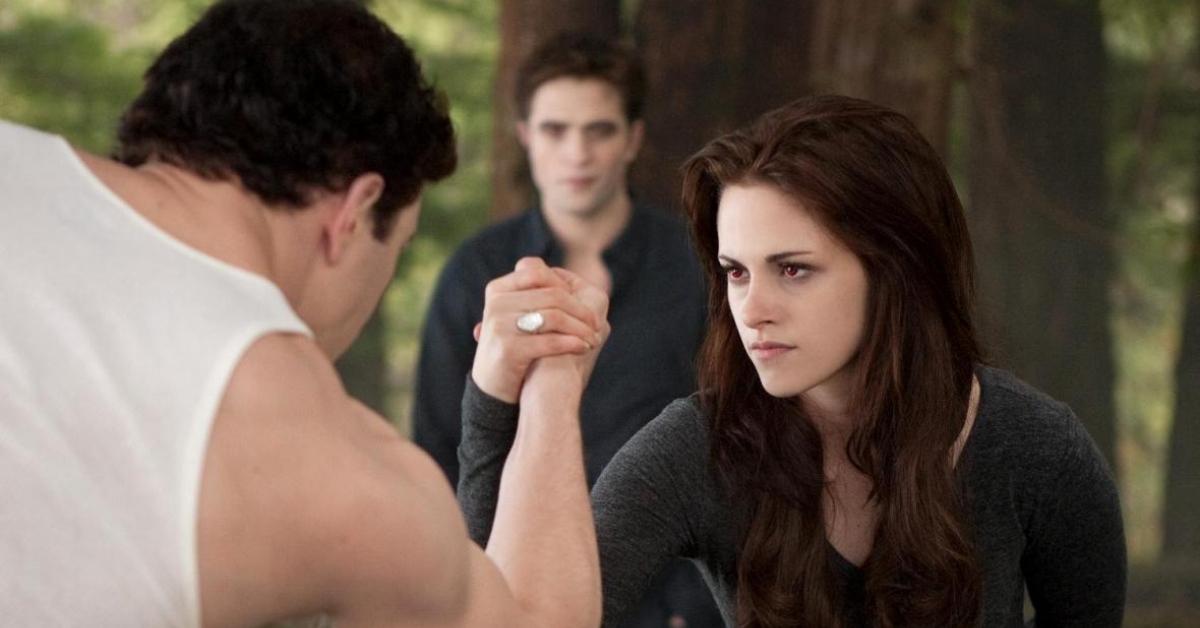 Check out These Wild 'Twilight' Facts About Kristen Stewart Filming as Bella Swan!
Were you "Team Edward" or "Team Jacob?" It's the debate that continues to spark arguments among fans of the Twilight saga. The films — which followed Stephenie Meyer's books of the same name — followed the love triangle between an everyday teen girl named Bella Swan (Kristen Stewart) who fell in love with the mysterious vampire, Edward Cullen (Robert Pattinson).
Article continues below advertisement
Throw in a hunky, tanned werewolf named Jacob Black (Taylor Lautner), and fans couldn't help but become entangled in the love story that unfolded.
Even after nearly 12 years since the original film was released in theaters, the fandom has lived on.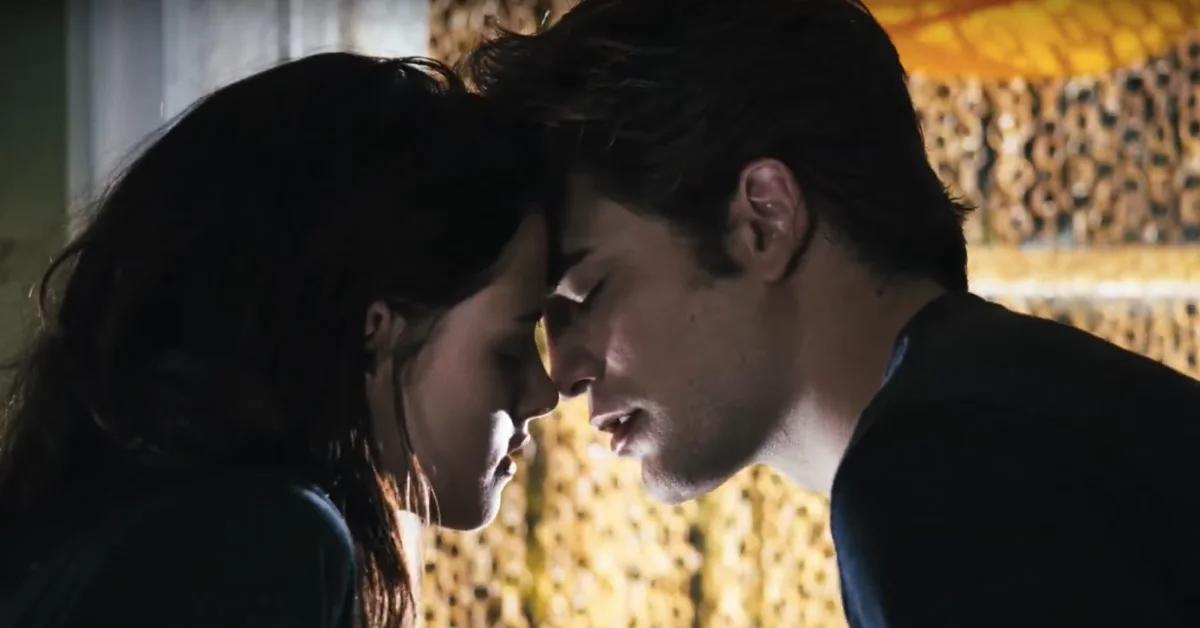 5 'Twilight' facts about Kristen Stewart aka Bella Swan you may not know!
Though Bella will forever be a teenager, the film's leading lady is turning the big 3-0! Yes, Kristen Stewart is celebrating a new milestone in her life on April 9. In honor of the actor's birthday, we've rounded up some fun facts about the character that even Twihard fans may not know. Check them out below!
Kristen almost had to put weights in her clothes while shooting a scene underwater.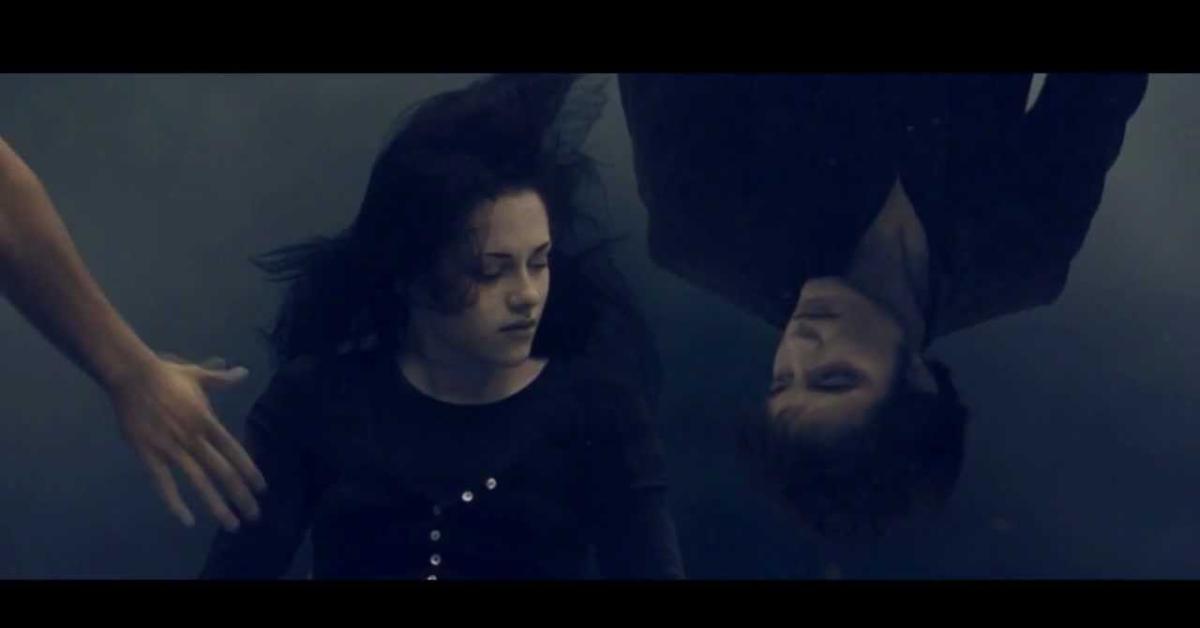 In The Twilight Saga: New Moon, director Chris Weitz revealed that he wanted Kristen to film her post-cliff diving "drowning" scene with weights in her clothes. The director explained to Rolling Stone that the scene needed to depict Bella sinking to the bottom of the ocean. To get the shot, he wanted Kristen to be weighted down, underwater in a pool. But after the actor expressed some hesitation and the director attempted to do the stunt, the idea was scraped.
Bella was initially skinnier during her pregnancy.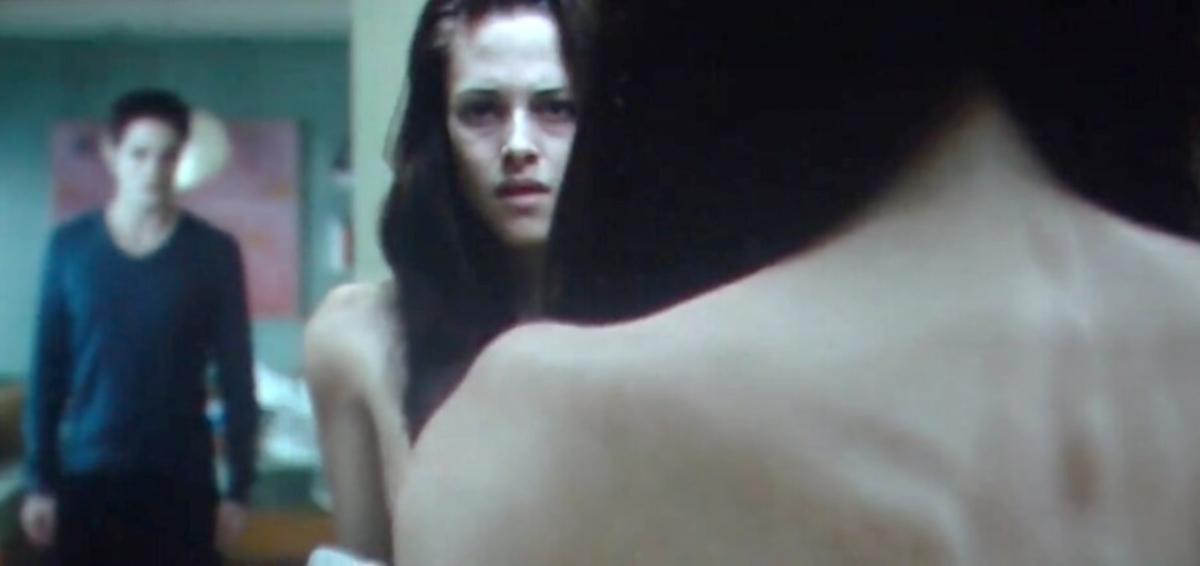 According to visual effects supervisors for Breaking Dawn: Part 1, Bella was originally skinnier during her pregnancy. However, her skeletal CGI frame was eventually decided to be a bit too much for audiences, and post-production added extra weight in the final edit.
Article continues below advertisement
Bella Swan's eyes are brown, but Kristen's are not.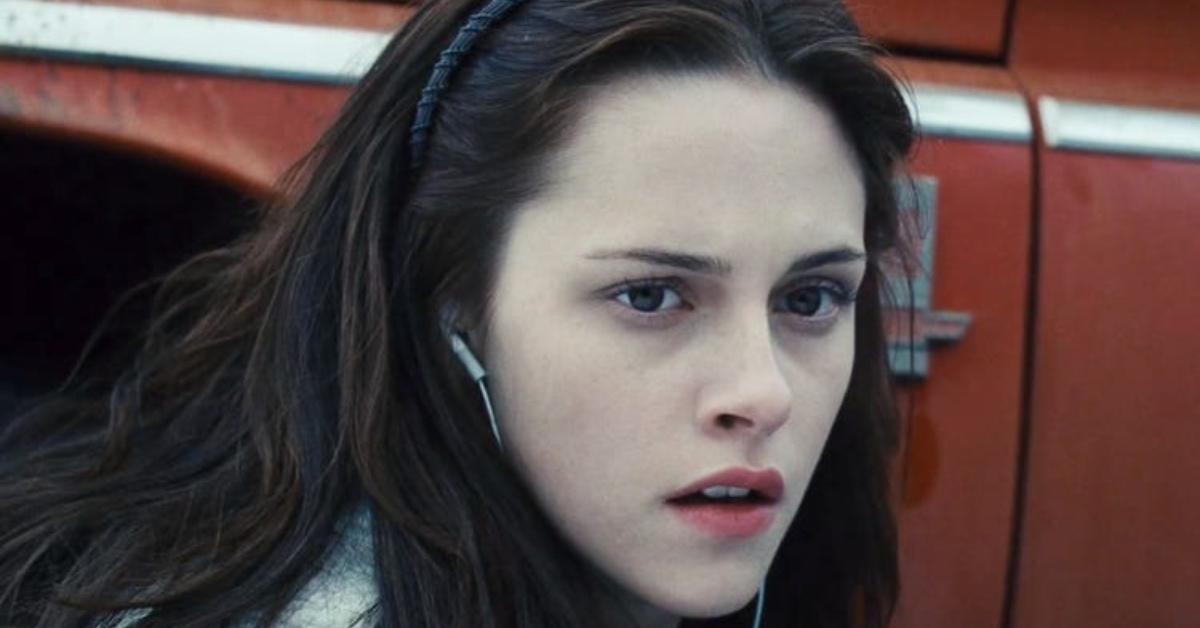 Bella's brown hair and chocolate eyes are constantly mentioned in the Twilight books. To capture the details of the beloved characters in the film, the cast was forced to alter their appearance, like most actors do for roles. In Twilight, Kristen had to wear brown colored contacts to hide her naturally green eyes.
Article continues below advertisement
Bella Swan is extremely clumsy!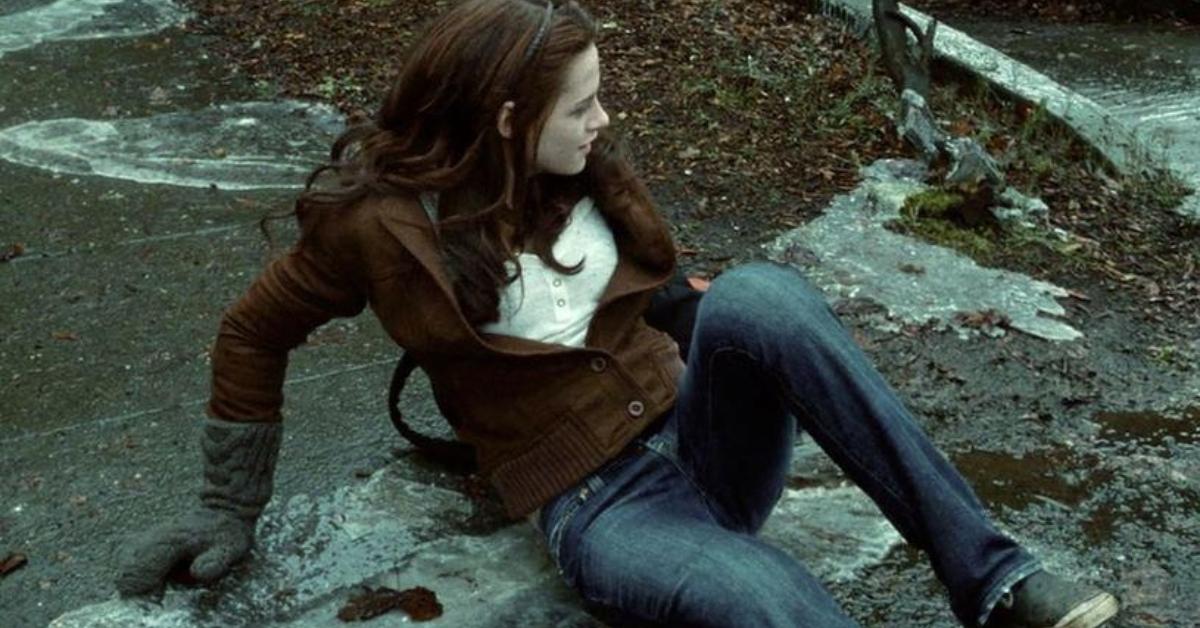 Everyone knows that Bella is a bit of a klutz. So, in the first film, when Bella slips on ice and falls on her butt, Kristen wore a butt pad so it would not hurt as much.
"I stuffed, like, a little pad in the back of my jeans [and that was it]," the actor told MTV in 2008. "But they did some weird thing. There was something to look like ice. They poured it all over the concrete, and it was very slippery. But it wasn't hard to fall on my butt. I've done it before."
Article continues below advertisement
Bella's wedding dress in 'Breaking Dawn' was shrouded in secrecy.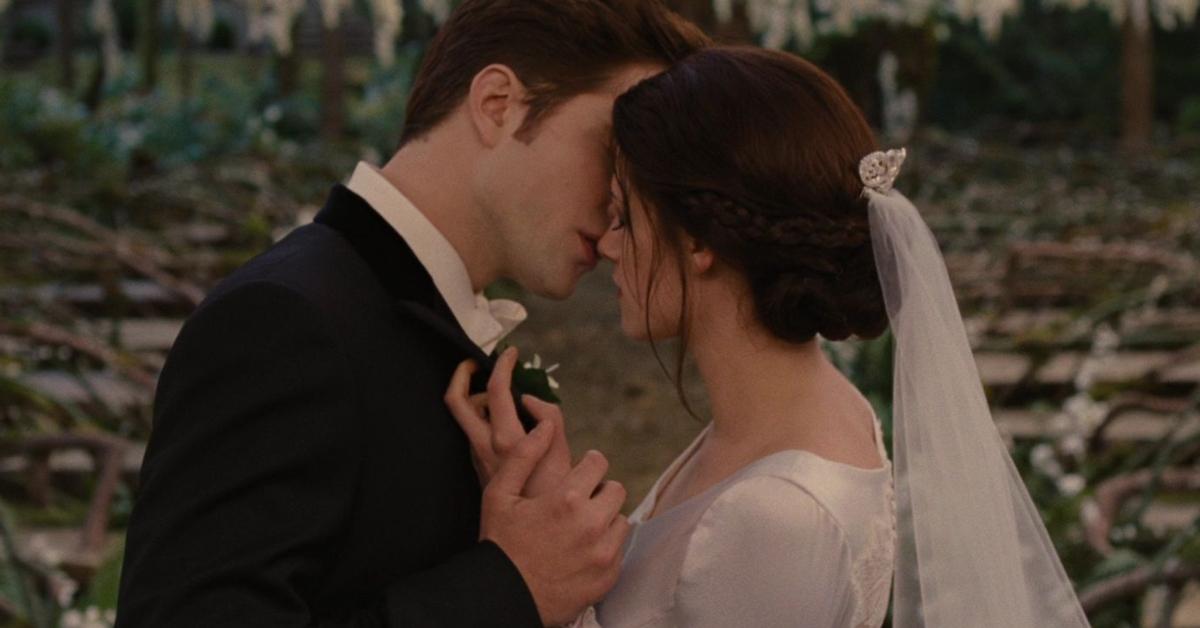 While it was revealed that the dress was made by designer Carolina Herrera, production went to great lengths to keep the image of the iconic gown a secret until the film's release.
"It was a huge deal keeping this thing shrouded," Kristen explained at Comic-Con in 2011. "I was wearing a Volturi cape most of the time and I hated it. You know, you want to feel pretty on your wedding day and every time they called cut, someone would come and attack you with a Volturi cape and you're like 'Where am I?'"