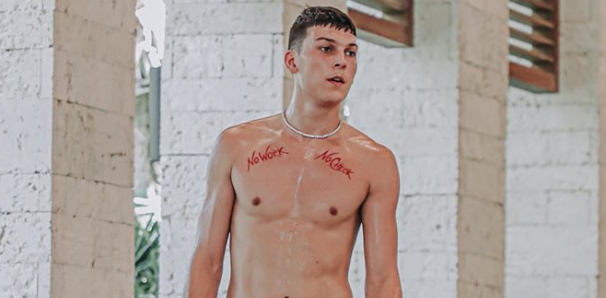 Tyler Herro Has a "No Work, No Check" Mentality on the Court and… on His Chest
If you're looking to motivate yourself to work harder to get that daily bread, look no further than Tyler Herro's chest tattoos. Details inside.
It's a concept that tons of multi-level marketing companies use to try and ensnare prospective employees into joining their ranks: make a ton of money with a flexible schedule without putting in any *real* hard work. You get all of the income of a great job without actually having a job, sounds great, yeah?
Well if it sounds too good to be true that's because it is. Heck, even NBA star Tyler Herro knows you need to grind it out — just look at his chest tattoos.
Article continues below advertisement
The Miami Heat's Tyler Herro inked himself a reminder of the grind with his chest tattoos.
Above his right pectoral muscle reads "No Work" and above his left reads "No Check" in red. The deep ink is in a simple and eye-catching font with a very direct message that rings true: if you're not figuratively killing yourself to make something work no matter what industry you're in, you're probably not going to make the big bucks.
And his hustling on the court is showing in Miami's odds-defying performances against the Milwaukee Bucks.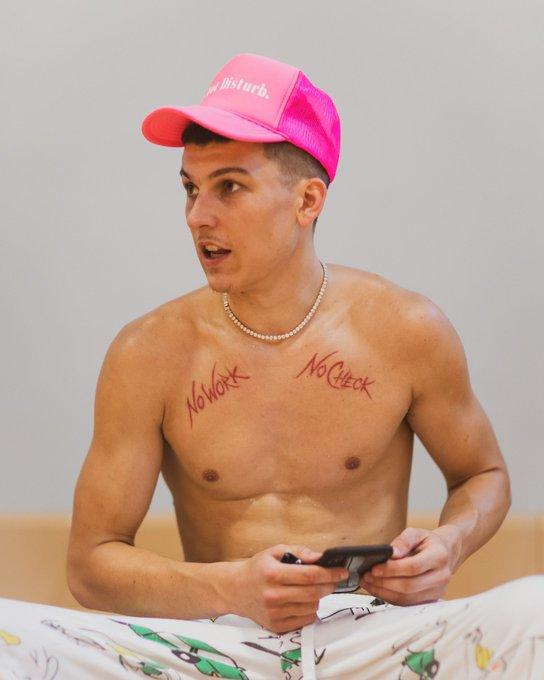 Article continues below advertisement
Even though Milwaukee managed to avoid a series upset against the Heat even without its star, Giannis, many are surprised by the beach-based ball club's ability to put up such a good showing against the Wisconsin team and one player who's getting a lot of attention on the squad is Tyler Herro.
No, it isn't his haircut or swag that's taken straight out of a TikTok video, but rather his game stats.
The shooting guard has scored anywhere from 11 to 17 points per game against the Bucks in the playoffs and 1-4 assists, along with 3-8 rebounds. His three-point shooting percentage is also pretty darn good. So his red tats aren't the only thing fans are watching: he's got some skills on the court as well.
While the NBA's season was thrown all of out whack thanks to the COVID-19 pandemic, several players took advantage of the down time to get better acclimated with their teammates.
Article continues below advertisement
Article continues below advertisement
Tyler Herro and Kendrick Nunn, another rookie on the Heat, would often workout together to bring their game to the next level and post photos and videos of their shared training sessions on social media.
Herro was a redoubtable basketball stud in high school who first blazed onto the college scene when he opted to play for Kentucky, where he'd tighten up his game even further under Coach John Calipari.
Article continues below advertisement
Instead of furthering his college career, he decided to go into the NBA draft and was the 13th draft pick by the Miami Heat. He's known to have a precise, hot hand and is one of the most respected shooters in the game.
He's still a rookie who is doing well in the league, but he clearly wants to be one of the NBA's larger names, and his progress is plain to see for anyone tracking his career.
Article continues below advertisement
That "no work, no check" mentality is certainly paying off. The Heat led the Bucks 3-1 in their series — can the Miami-based squad get closer to earning another championship for their franchise?