Miami Heat Star Tyler Herro Is a Family Man — Meet His Girlfriend and Kids
Miami Heat star Tyler Herro is a proud father of two! Meet his girlfriend, Katya Elise Henry, and their adorable children, Zya and Harlem.
The Gist:
Tyler Herro, a shooting guard for the Miami Heat of the NBA, has quickly become a player to watch.
Tyler has been in a relationship with Katya Elise Henry, a fitness model and social media influencer, since 2020.
Tyler and Katya currently have two children together.
Article continues below advertisement
Miami Heat star player Tyler Herro has been making headlines for quite some time now, whether it's about his college controversy or his impressive skills on the court. Naturally, fans of the NBA player have wondered about his personal life — particularly who is his girlfriend and does he have kids. Let's take a deep dive into the professional athlete's family, along with his backstory and his rise to fame.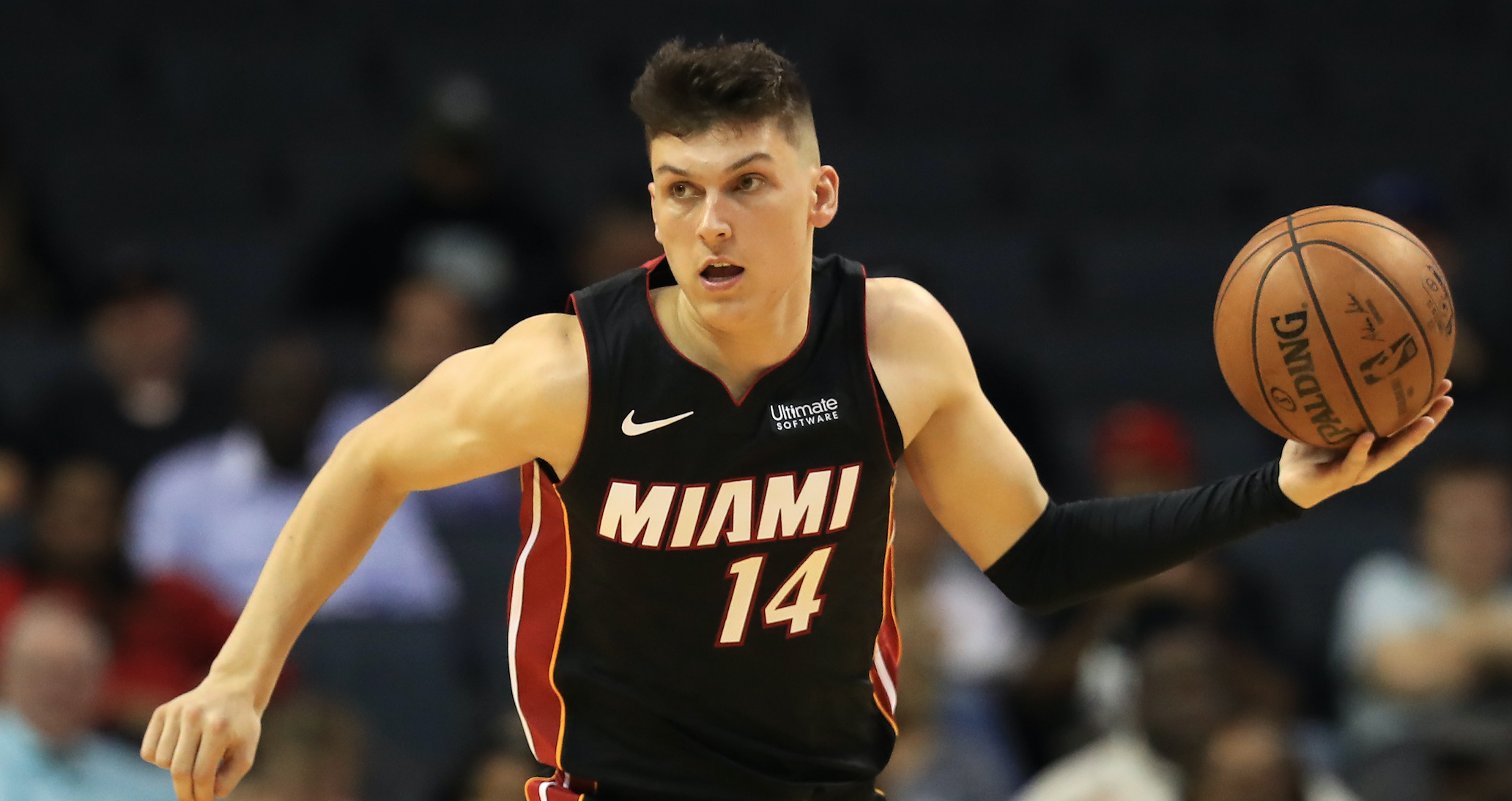 Article continues below advertisement
Who is Tyler Herro's girlfriend, Katya Henry?
Tyler started dating his girlfriend, Katya Elise Henry, a well-known fitness influencer, in 2020 after he was drafted into the NBA. Born in 1994, Katya is six years older than Tyler. She also her own fitness program called Workouts by Katya, which she offers online and through her mobile app.
Article continues below advertisement
Does Tyler Herro have any kids?
Tyler and Katya have two children together! Their first child, a daughter named Zya Elise Herro, was born on Sept. 14, 2021. Their second child, a son named Harlem, was born on Jan. 1, 2023.
Article continues below advertisement
How did Tyler Herro get drafted in the NBA at such a young age?
Tyler was born in Milwaukee, Wis., on Jan. 20, 2000, to parents Christopher and Jennifer Herro. He was introduced to basketball at an early age, along with his brothers Austin and Myles. His basketball career began while attending Whitnall High School.
Although growing up he was considered lanky, he now stands at 6 feet 5 inches with a wingspan of 6 feet 3 inches, propelling him to instant stardom. After multiple high school seasons on top, Tyler decided to continue playing for the University of Wisconsin in homage to his hometown.
Article continues below advertisement
But everything changed on Nov. 14, 2017, when he changed his mind and decided to play for the University of Kentucky. University of Wisconsin fans around the state and the country were outraged, and Tyler soon began to receive threats, oftentimes being called a traitor.
Article continues below advertisement
Despite the turmoil surrounding his move to the Kentucky Wildcats, Tyler was able to thrive on his new team. He was the only person on the team to play all 37 games in the season, skyrocketing to fame after an NCAA match against the Arkansas Razorbacks, where he scored a whopping 29 points. Even though he had three years left to be eligible, Tyler was able to join the 2019 NBA draft.
Just a few months later, Tyler was drafted to play for the Miami Heat, and his NBA career began with a first-year salary of more than $3 million. And the rest is history.