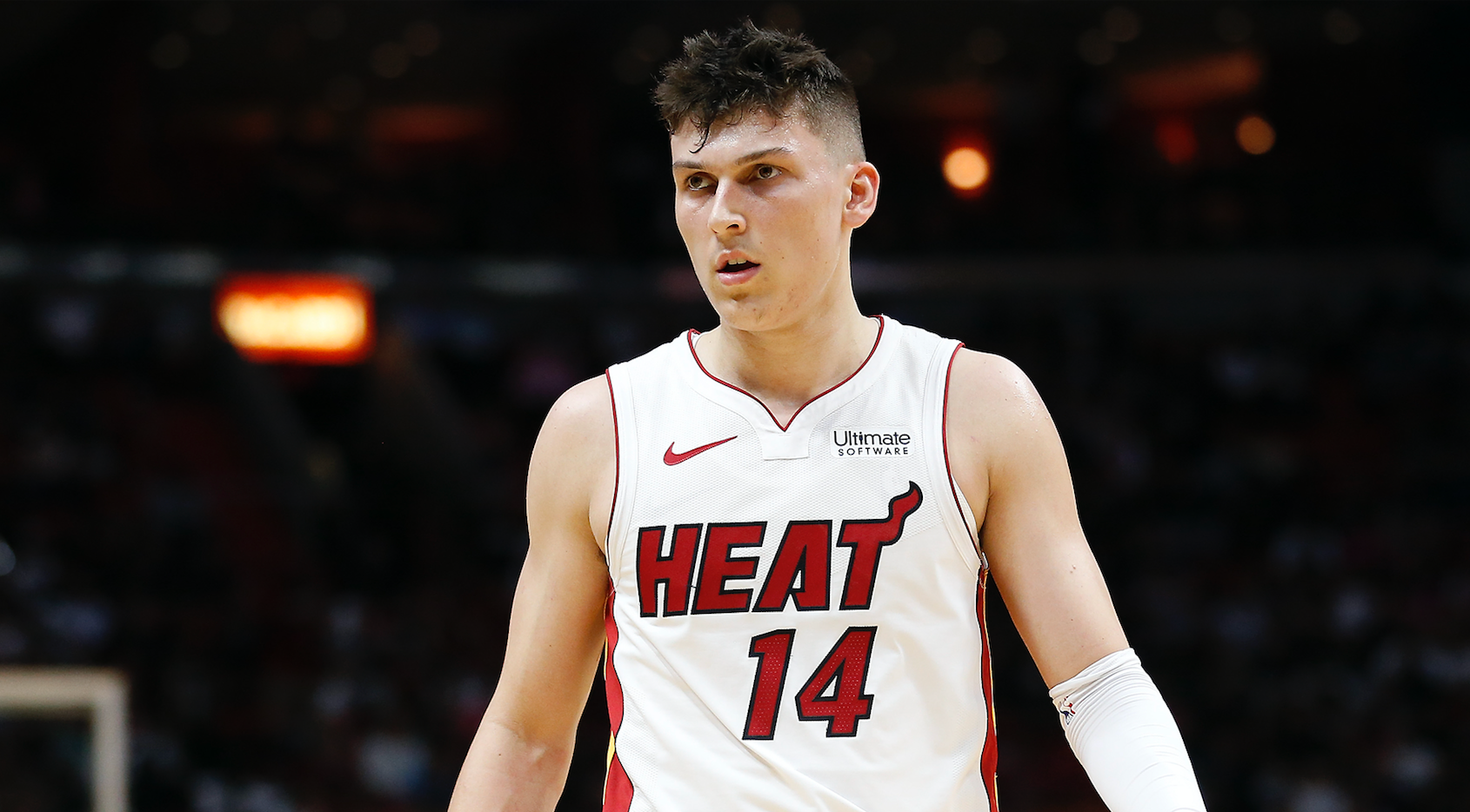 Miami Heat Star Tyler Herro Went Viral in a Twerking Video With His Girlfriend
Miami Heat star player Tyler Herro has been making headlines for quite some time now, whether it's about his college controversy or his impressive skills on the court. Naturally, fans of the NBA player have wondered about his personal life — and particularly, whether he has a girlfriend. Let's take a deep dive into the professional athlete's rise to fame, along with his current relationship status.
Article continues below advertisement
Tyler Herro may be young, but he's seriously talented.
Tyler was born in Milwaukee, Wis., on Jan. 20, 2000, to parents Christopher and Jennifer Herro. He was introduced to basketball at an early age, along with his brothers Austin and Myles. His basketball career began while attending Whitnall High School.
Although growing up he was considered lanky, he now stands at 6 feet 5 inches with a wingspan of 6 feet 3 inches, propelling him to instant stardom. After multiple high school seasons on top, Tyler decided to continue playing for the University of Wisconsin in homage to his hometown.
Article continues below advertisement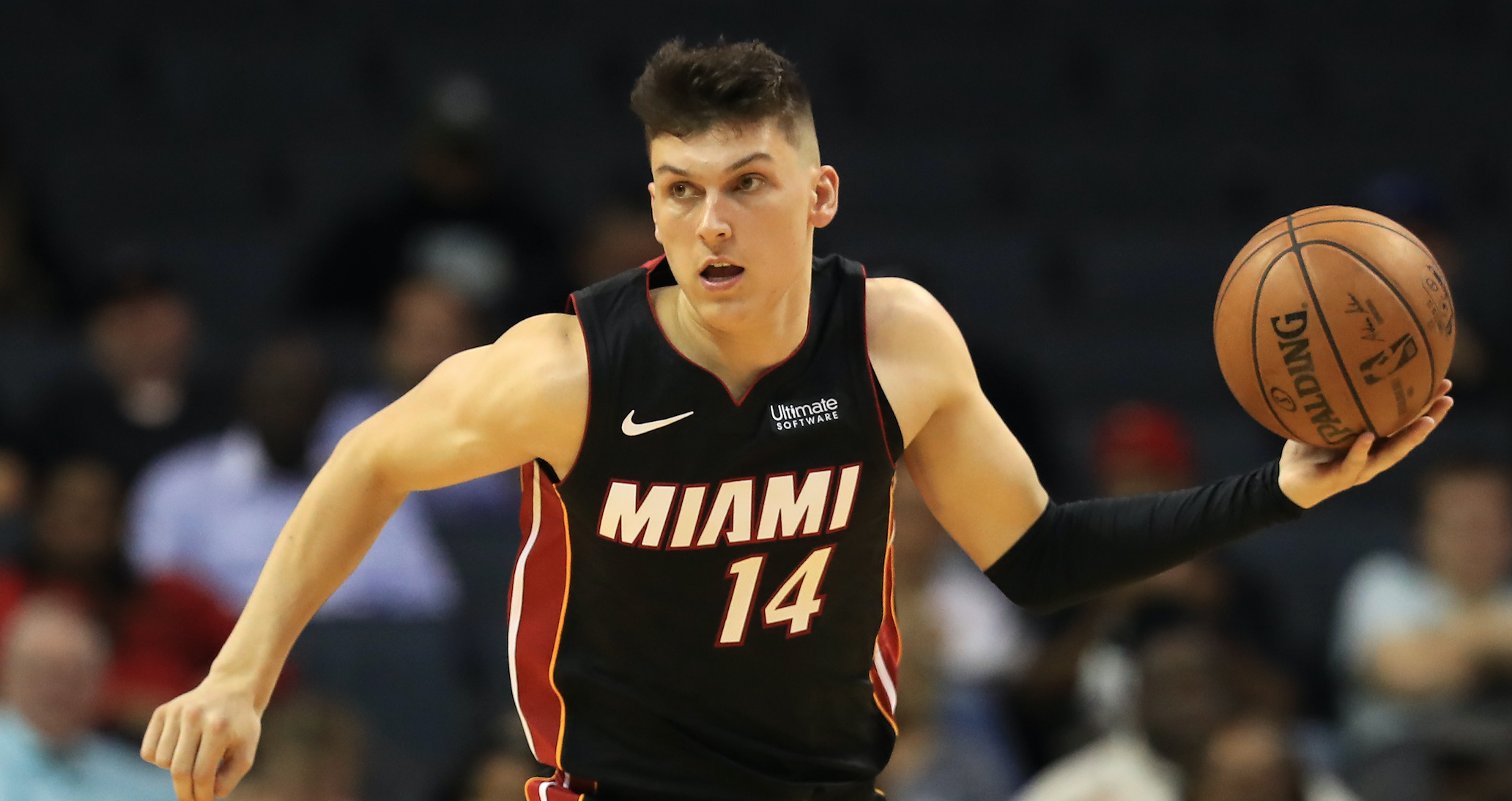 Everything changed on Nov. 14, 2017, when he changed his mind and decided to play for the University of Kentucky. University of Wisconsin fans around the state and the country were outraged, and Tyler soon began to receive threats, oftentimes being called a traitor.
Article continues below advertisement
Despite the turmoil surrounding his move to the Kentucky Wildcats, Tyler was able to thrive on his new team. He was the only person on the team to play all 37 games in the season, skyrocketing to fame after an NCAA match against the Arkansas Razorbacks, where he scored a whopping 29 points. Even though he had three years left to be eligible, Tyler was able to join the 2019 NBA draft.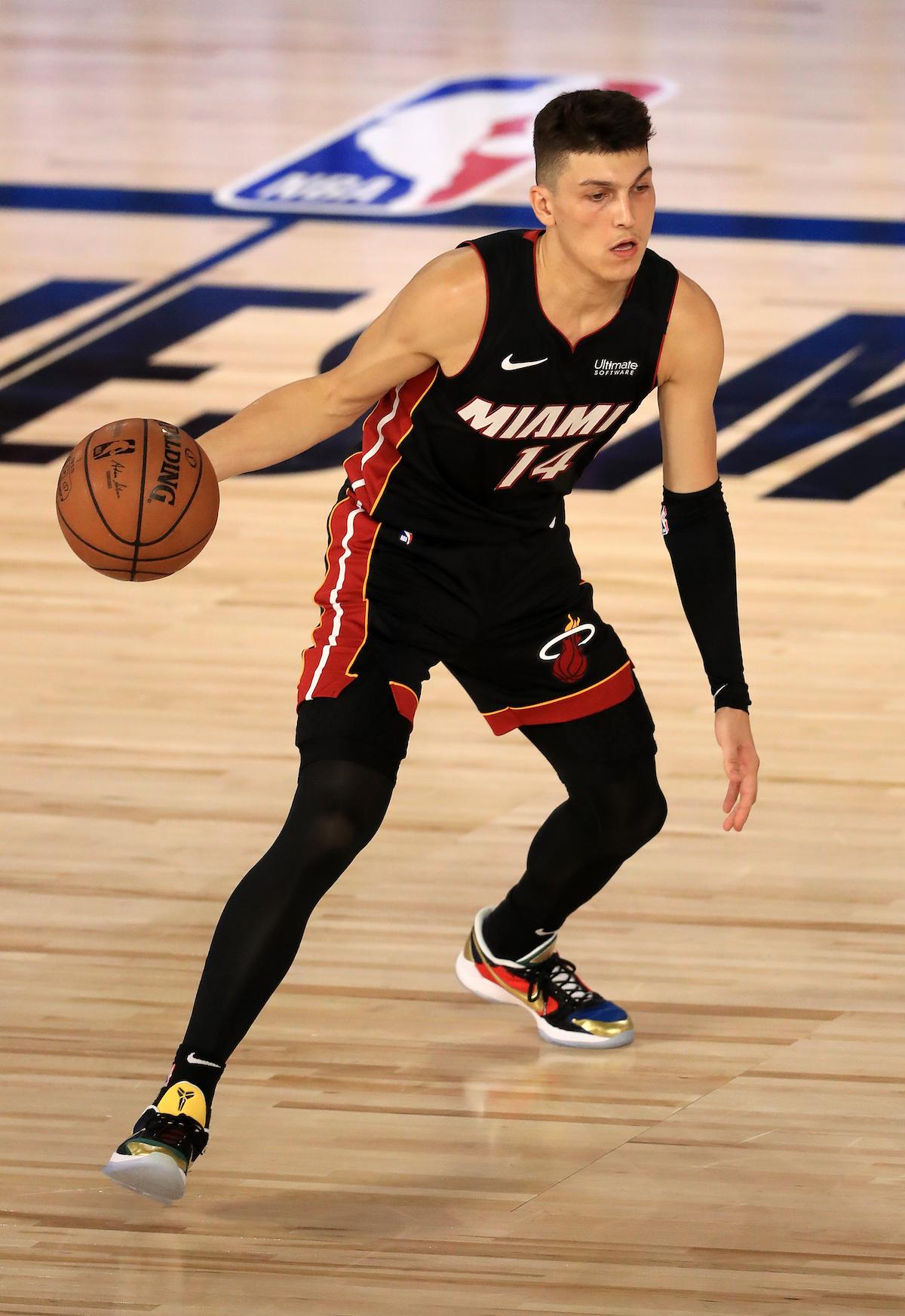 Article continues below advertisement
Only a few months later, Tyler was drafted to play for the Miami Heat, and his NBA career began with a first-year salary of more than $3 million. Over the course of his four-year contract, he will have earned up to $16 million.
In an interview with GQ Sports, Tyler talked about his money spending habits, including designer bags for his mother and splurging on expensive cars. At only 20 years old, it's clear he is enjoying the finer things in life.
Article continues below advertisement
Who is Tyler Herro's Girlfriend, Katya Henry?
During the many months of COVID-19 self-isolation, Tyler struck up conversations on Twitter with Katya Elise Henry, a well-known fitness influencer who has amassed more than 7 million followers on Instagram.
Article continues below advertisement
Katya was born in 1994, making her six years Tyler's senior. After relocating from Minneapolis, Minn., to Miami, Fla., she began her fitness journey and has inspired many others on a journey to live a healthier lifestyle. A proud vegan, Katya often shares recipes and tips to healthy eating.
"There are a lot of people out there who say you can't gain muscle on a plant-based diet, so I was interested in finding out for myself if this theory held any water," Katya said in an interview with Vegan Magazine. "Since switching to a plant-based diet, I have gained muscle mass and am living my beliefs that we should be living in harmony with animals, rather than at their expense."
Article continues below advertisement
In May 2016, she launched her own business called Workouts By Katya, an international health and fitness brand with the goal of helping other women with fitness by providing workout plans, recipe books, activewear, and more.
Article continues below advertisement
Tyler and Katya went viral with a twerking video.
In early July 2020, a TikTok video of Tyler and Katya twerking ended up going viral. It was then shared by the NBA Central Twitter account, where it amassed another 586,000 views.
Although Katya and Tyler seem to be keeping things relatively private, the fitness model said in a June 30, 2019, tweet that she "fell in love with a real one."