Why Does Cody Zeller Wear a Mask? NBA Player Suffered a Gruesome Injury
Fans want to know why Cody Zeller wears a clear face mask to play in the NBA. Read on for details of his injury and why the mask is still necessary.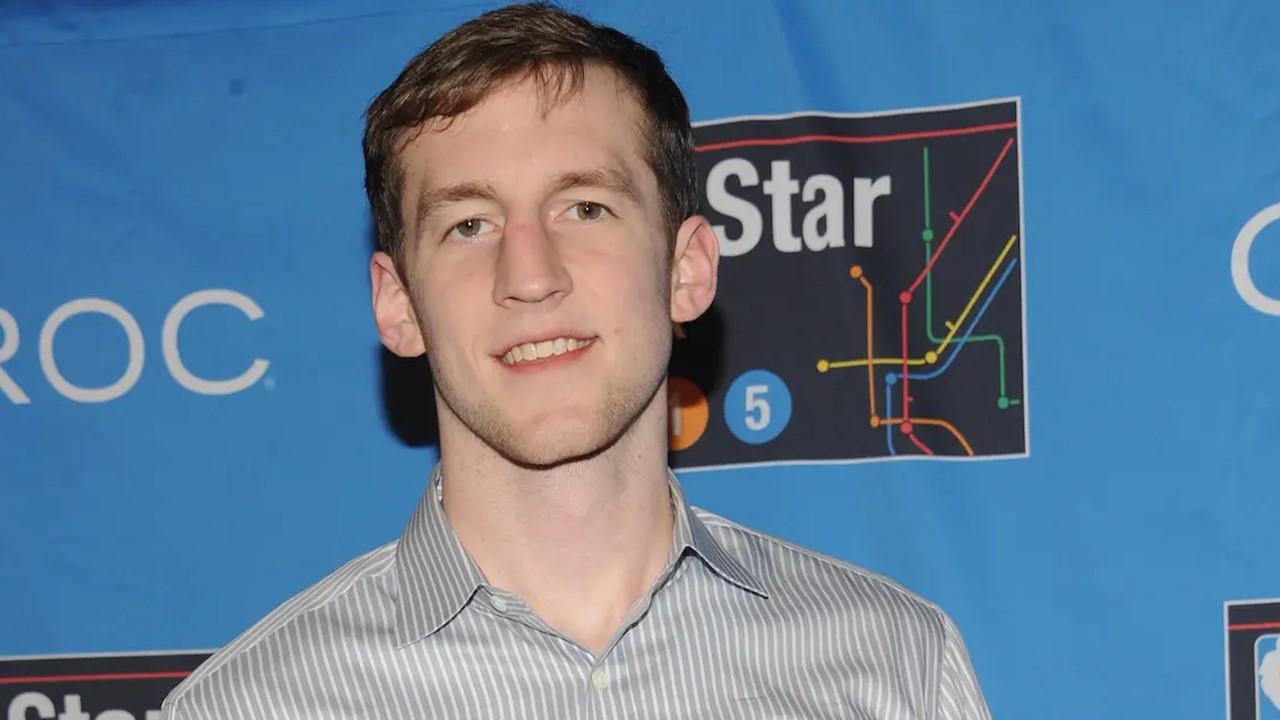 The Miami Heat's Cody Zeller has been sporting a clear, protective face mask when he plays in games.
As fans know, in March, the NBA player suffered a nasal fracture in the matchup with the Orlando Magic. Since then, the forward-center wears a mask that reminds us just a bit of Hannibal Lecter.
Article continues below advertisement
For fans of Ted Lasso, the mask Cody wears will also conjure up Van Damme vibes. More on that in a moment. First, let's find out more about why Cody Zeller wears a face mask months after his injury.
So, why does Cody Zeller still wear a mask?
Here's the good news: Cody has a great sense of humor about wearing a protective face mask to play games. "Who wore it better? I'm excited to start year #9!!! Rip City!!!" he captioned a side-by-side image of himself donning the clear mask, and Rainn Wilson wearing a similar "fashion."
Of course, as fans will notice, this photo was taken when he played for the Portland Trail Blazers. Indeed, this isn't his first rodeo with a broken nose.
Article continues below advertisement
But as Cody said about the mask he wears for the Heat, the reality is it's more than just a convenient bit for social media. "I have two," he explained. "One, when I was with Charlotte (he also played for the Bobcats), they did facial laser mapping, a scan of my face. I didn't like that one as much."
That mask Cody prefers is "a plaster cast over your whole face, and just had tiny little tubes in your nose." He added, "And this one fits a lot better than the laser one."
Article continues below advertisement
Indeed, this isn't the first time that Cody has had to wear the protective mask. He actually suffered another broken nose back in 2021, which required surgery. At that time, playing for the Blazers, he said about the gear, "I'm getting used to it. It's mostly just kind of a nuisance, but it'll help."
Article continues below advertisement
As Heat head coach Erik Spoelstra said in March 2023 after Cody broke his nose for a second time, and had to miss a few games as a result, "The hope is Cody Zeller will be able to return in 'a couple of days.' He's expected to play in the same mask he used last season when he broke his nose as a member of the Blazers."
A fictional professional sports player also wears a face mask.
In Season 3 of Ted Lasso, Van Damme (Moe Jeudy-Lamour) ends up wearing a protective face mask just like Cody.
He too suffers a broken nose at the hands of his usually-chipper teammate Dani Rojas (Cristo Fernández) — who is suddenly brutally competitive — during the Canada-Mexico game that sees the players representing their home countries.
Article continues below advertisement
The art-imitating-life plotline had people buzzing on social media, with some finding the mask hilarious, and others feeling just a bit scared of Van Damme's new look.
Article continues below advertisement
Fans noted that Van Damme, who chose this nickname for himself, but whose real name is Thierry Zoreaux, could have been called "the masked Zoreaux," which they felt was a missed opportunity.
As for Cody, he is known as "the masked Zeller" by fans.
Article continues below advertisement
Ultimately, whether Cody wears a mask or not, the only thing fans care about is if he wins games! At the time of writing, the Miami Heat is in the playoffs and scheduled to play the Boston Celtics.