Tyler, the Creator's Relationships With Each of His Parents Differ Greatly
Tyler, the Creator's success as a rapper is undeniable, but who is he outside of the spotlight? Here's what we know about his parents.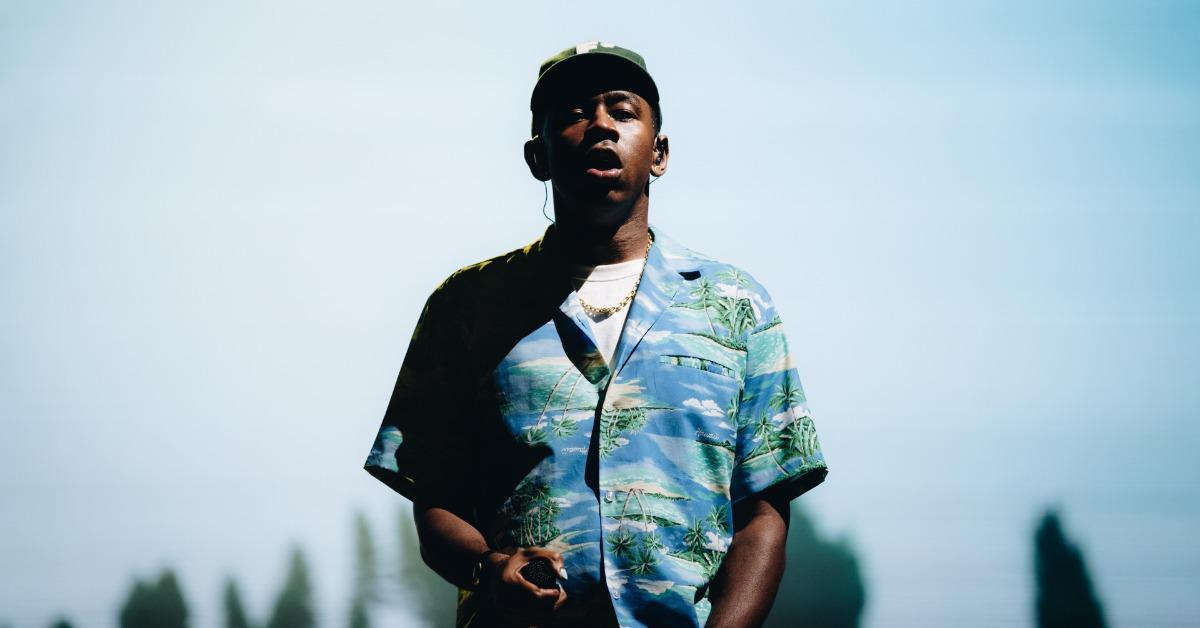 It has certainly been a good year for Tyler, the Creator. The "Wusyaname" rapper released his critically lauded album "Call Me If You Get Lost," announced a worldwide tour, and even began selling his own line of fragrances. Although Tyler has been on the music scene for well over a decade, his career has undergone somewhat of a renaissance as of late, and it seems like things are only getting bigger and better for him from here on out.
Article continues below advertisement
While fans are familiar with Tyler thanks to his catchy raps and larger-than-life persona, many are likely unfamiliar with the details of his personal life. After all, Tyler has often been quite vague regarding these kinds of details. So, what do we know about the rapper outside of the limelight? Keep reading for what we know about his parents and more.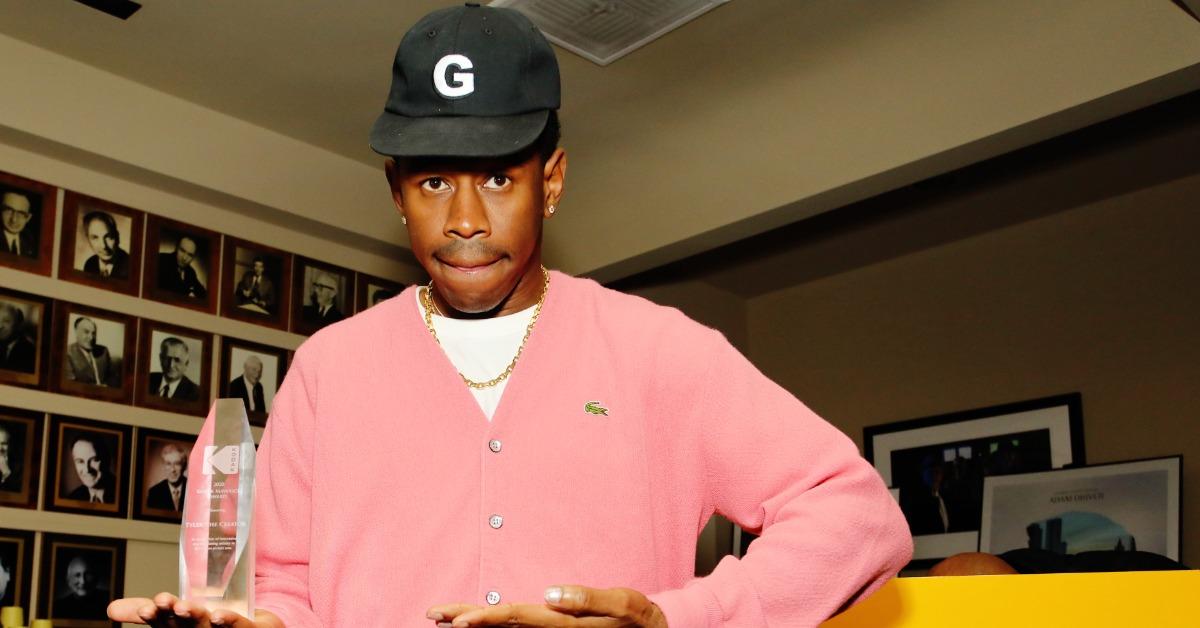 Article continues below advertisement
What is Tyler, the Creator's relationship with his parents like?
Tyler Gregory Okonma was born on March 6, 1991, in Ladera Heights, Calif., to a Nigerian father and an African-American and European-Canadian mother. From all accounts, Tyler's relationships with each of his parents differ greatly. If you take the lyrics of his song "Bastard" literally, it seems as though Tyler has never actually met his father.
Few details are known about Tyler's father, but the rapper has referred to him on multiple occasions throughout his career. Outside of the lyrics on "Bastard," Tyler also rapped about his father directly on the song "Answer" as well as indirectly on a variety of other songs throughout his career.
Article continues below advertisement
In a since-deleted Twitter post, Tyler told fans that he has moved on from the negative feelings he harbored toward his father for abandoning him. Then, while being interviewed by Larry King in 2014, Tyler said, "Nah dude, I'm stoked!" about not having a father. "I think if I had a dad I would have went the normal college route like a lot of other people."
He later added, "I'm so stoked my life turned out how it was. I just decide to rap about it to seem like I'm sad."
Article continues below advertisement
Larry asked Tyler if he cared if his father knows that he is famous as well. "He must know all about you?" the now late host asked the rapper, to which Tyler replied, "Yeah, I don't really care. Like, I'm fine. I'm not even being passive-aggressive right now. I really don't care."
Is Tyler, the Creator Morgan Freeman's son?
The notion that Tyler is Morgan Freeman's son is simply another random celebrity rumor that appears to have no basis in reality. It seems as though this particular theory got some legs back in 2015 when Tyler joked to Nardwuar that he is "Morgan Freeman's son" during an interview. The rumor then surfaced again on Reddit in 2020, sparking others to ask the same question on various social media platforms, but there has never been any confirmed familial link between Tyler and the famed actor.
Article continues below advertisement
Tyler was raised by his mother when his father left the family.
Although Tyler's relationship with his father was seemingly nonexistent, that doesn't ring true for both of his parents. Tyler's mother, Bonita Smith, has been by his side through it all. Bonita raised Tyler throughout southern California, and when he was a kid he attended roughly a dozen different schools in the Los Angeles and Sacramento areas. Growing up, Tyler developed a love for music — something that his mother supported.
Article continues below advertisement
The support Bonita offered Tyler extended far beyond just positive affirmations in his creative pursuits. During a skit called "Momma Talk" on his most recent album, Tyler tapped Bonita to give some context into his life as a youngster, and just how much she had his back through thick and thin:
"My son used to record me beating b----es' a--." Bonita then goes down a list of the people she claims that she "bossed up" on, naming "teachers, principals, mamas, kids" as some of the highlights.
Bonita then interrupted her own train of thought to ask Tyler, "Am I lying?" To which the artist quietly retorts, "You have no reason to."