Tyrese Gibson Is Embroiled in Yet Another Heated Battle With an Ex-Wife
Considering Tyrese Gibson's public child support battle with his ex-wife, fans of the star want to know more about the situation.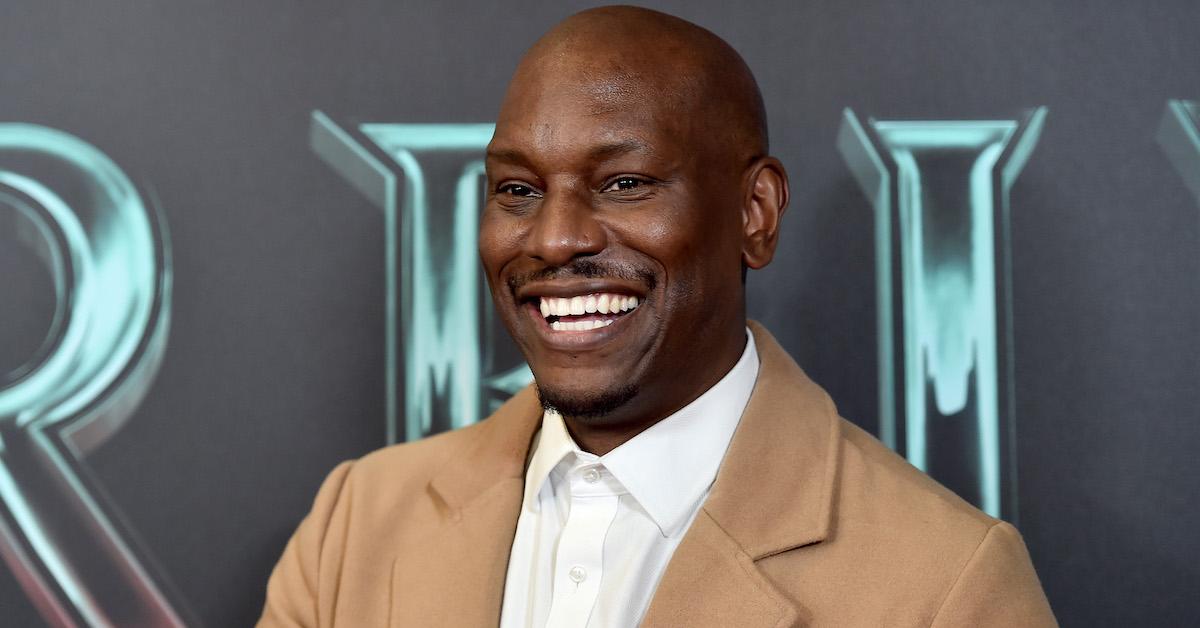 When Tyrese Gibson released his single "Sweet Lady" back in 1998, he put himself on the R&B music map. These days, he is respected as both a musician and an actor, famously starring in the Fast & Furious movie franchise, as well.
Article continues below advertisement
However, since being thrust into the public eye for a less-than-ideal reason, fans have questions about Tyrese's family life. The star is currently in the midst of a heated child-support battle with his ex-wife, and it's being reported that he's been ordered to pay her a hefty sum. How many kids does he have? Who is his ex-wife?
Article continues below advertisement
How many kids does Tyrese have?
As of 2022, Tyrese has two kids. He shares a 13-year-old daughter named Shayla with his ex-wife Norma Gibson, to whom he was married from 2007 until 2009. Tyrese also shares a three-year-old daughter, Soraya Lee, with his more recent ex-wife, Samantha Lee. According to Page Six, Tyrese has recently been ordered to pay more than $10,000 per month to Samantha as child support for Soraya.
The outlet states that the judge on the case told Tyrese, "I want you both to love your kid, and I want you both to tell your kid to love the other parent because that's how we get successful human beings. Nobody won here and nobody lost. The kid lost because she doesn't have her parents together. Minimize the effects of that loss. Minimize it in every way, shape, and form you can."
Article continues below advertisement
The judge further explained that Tyrese's monthly child support payment was not intended to be a punishment. He also reminded Tyrese to spend as much quality time as possible with his children.
Article continues below advertisement
Who are Tyrese's ex-wives?
Tyrese's first ex-wife, Norma, was part of one of the most talked-about divorce battles in celebrity history with him. According to Celeb Suburb, they engaged in multiple legal disputes over the course of several years, and the drama pulled in tons of media attention. Norma and Tyrese fought over custody of their daughter for a while, with Norma citing that Tyrese was an absentee father.
Article continues below advertisement
In 2017, she filed for a temporary restraining order against him to ensure that he would stay away from her and their daughter. Tyrese opened up to People about the custody battle, saying, "There's nothing I love more in this world than my daughter, and I would never do anything to harm her well-being or happiness. Coparenting is tough and it's unfortunate when your partner tries to sabotage the situation with hurtful eyes and irrational behavior."
Tyrese's divorce from his second wife, Samantha, is nearly just as messy. According to TMZ, he's doing everything he can to avoid having to send Samantha monthly spousal support. He wants the stipulations written into their original prenup to be enforced no matter what. One thing he is offering Samantha is a 2017 Land Rover Discovery.