Beyond the Ring: All About NWA's Tyrus and His Fitness Mogul Wife, Ingrid Rinck
Well all know the NWA wrestling champion, Tyrus. But he isn't the only one who's big in the world of fitness — check out his wife!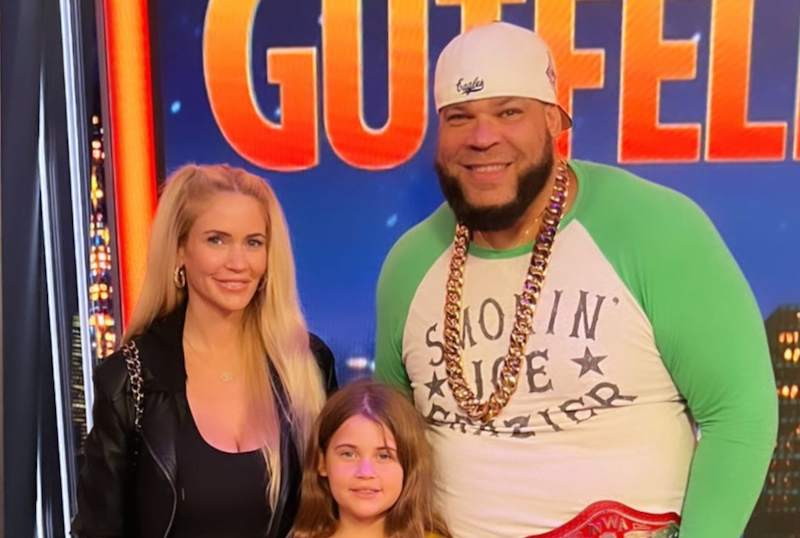 The Gist:
Wrestler Tyrus is married to fitness mogul Ingrid Rinck.
Ingrid has been passionate about wellness since she was 15 and is an entrepreneur in the health and wellness industry.
Tyrus and Ingrid have three children together.
Article continues below advertisement
The NWA's George "Tyrus" Murdoch stands out not only for his contributions to the wrestling arena and insightful political commentary but also for his intriguing personal life. Amidst his public persona, he is also happily married to Ingrid Rinck.
An entrepreneur and fitness mogul, Ingrid Rinck has carved her path in the health and wellness industry. Let's delve into the life of Tyrus's wife, exploring her ventures, family, and the impact she has made in the fitness world.
Article continues below advertisement
Who is Tyrus's wife?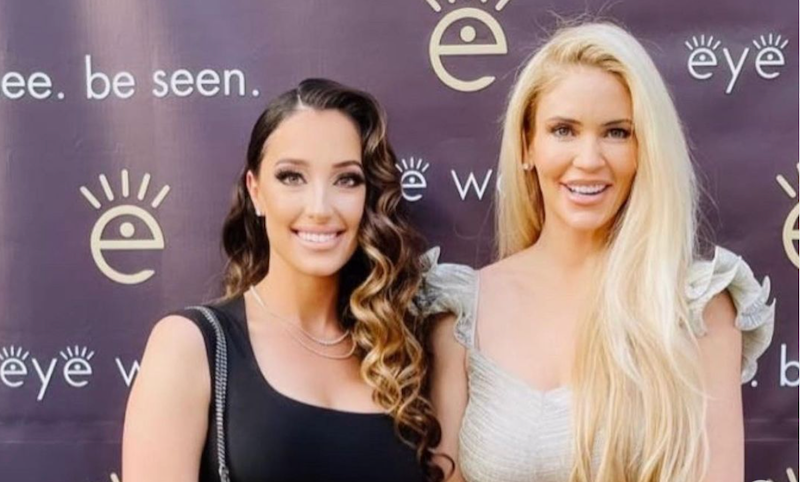 Ingrid Rinck, born on April 24, 1981, is a woman of mystery with limited details available about her early life. Her father, Gary Rinck, a former restaurant owner, played a significant role in her life. The two collaborated on Rinck Packaging, a facility that supported Sensible Meals, a meal prep service that Ingrid founded.
The Rinck Routine is about wellness.
Ingrid's passion for health and wellness ignited at the age of 15 when she attended a fitness class. One year later, she became an instructor in the same class, accumulating over two decades of fitness training and acquiring more than 40 certifications.
Article continues below advertisement
In 2014, Ingrid faced a turning point in her life when her son Rock was diagnosed with type 1 diabetes. This prompted her to delve into meal preparation for Rock, ultimately leading to the inception of Sensible Meals.
Sensible Meals, a company she founded, focused on portion-controlled meals and garnered significant success. In addition to Sensible Meals, Ingrid expanded her fitness empire in January 2021 by introducing The Rinck Routine.
Article continues below advertisement
This virtual workout class, featuring yoga, Pilates, and dance, aimed to bring Ingrid back to her dance and fitness roots. Each routine spans an hour and a half, and the subscription costs approximately $150 per month.
Article continues below advertisement
Tyrus and Ingrid have three children.
Beyond her professional endeavors, Ingrid Rinck is a dedicated mother. She shares three children with Tyrus – daughter Georgie, born in 2014, and two sons, Rhett and Rock, from a previous relationship. While the exact ages of Rhett and Rock are not specified, Ingrid has shared various milestones of her children online — which just goes to show what a close-knit family they have.
In May 2021, Ingrid celebrated Rock's 16th birthday by revealing that he received his first car. Around the same time, she proudly announced Rhett's graduation from Mandeville High School. Way to go Rhett!
Article continues below advertisement
Ingrid Rinck remains a captivating figure, navigating the realms of family, entrepreneurship, and fitness with grace and determination. Her journey, from the creation of Sensible Meals to the establishment of The Rinck Routine, shows her entrepreneurial spirit, and we know she's going to go on to do great things!