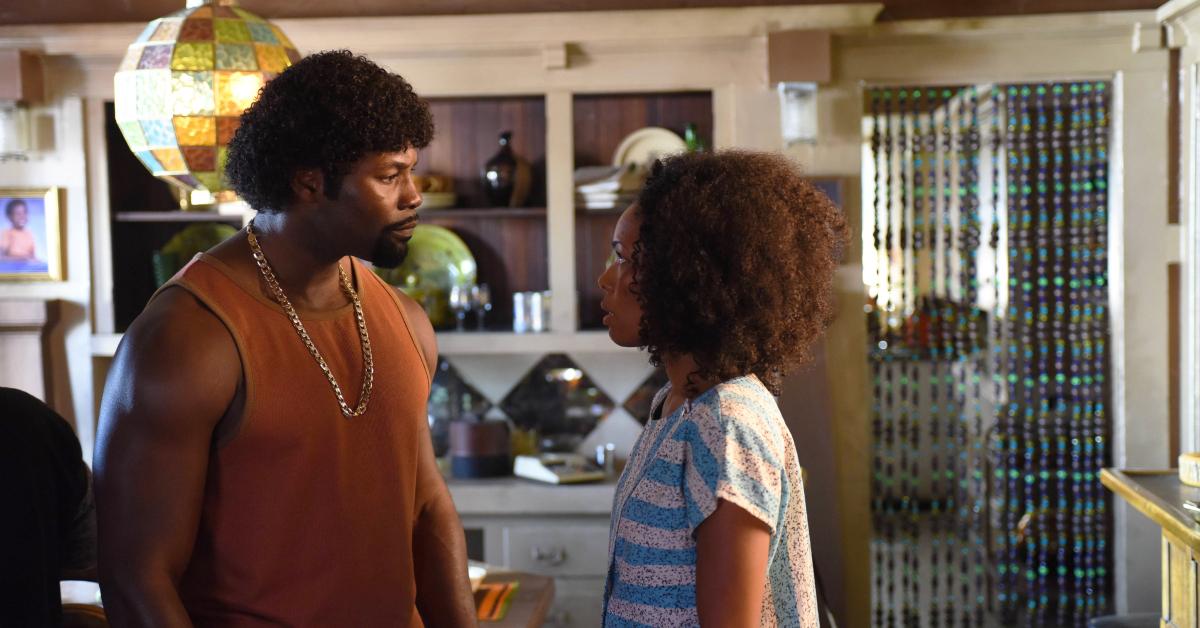 'Snowfall' Actress Angela Lewis Teases a Major Breakup in Season 5 (EXCLUSIVE)
'Snowfall's Angela Lewis talks Uncle Jerome and teases the fate of their relationship in Season 5 in an exclusive interview with 'Distractify.'
Move over, John Stamos. There's a new uncle in the house and his name is Jerome Saint. Over the years, Snowfall viewers have grown to love the gun-toting drug dealer and his partner-in-crime, Aunt Louie (Angela Lewis).
With the help of his aunt and uncle, Franklin Saint has become the crack-cocaine kingpin he was born to be. But in Season 5, the queen makes her move.
Article continues below advertisement
Last season, Jerome was sent into a tizzy after Louie was hit in a drive-by shooting. The incident led the couple to doubt Franklin's leadership and subsequently start their own operation. However, Jerome and Louie haven't always seen eye-to-eye.
In an exclusive interview with Distractify, Angela spilled exclusive details about Season 5 of Snowfall and the fate of Louie and Jerome's relationship. Here's what we learned.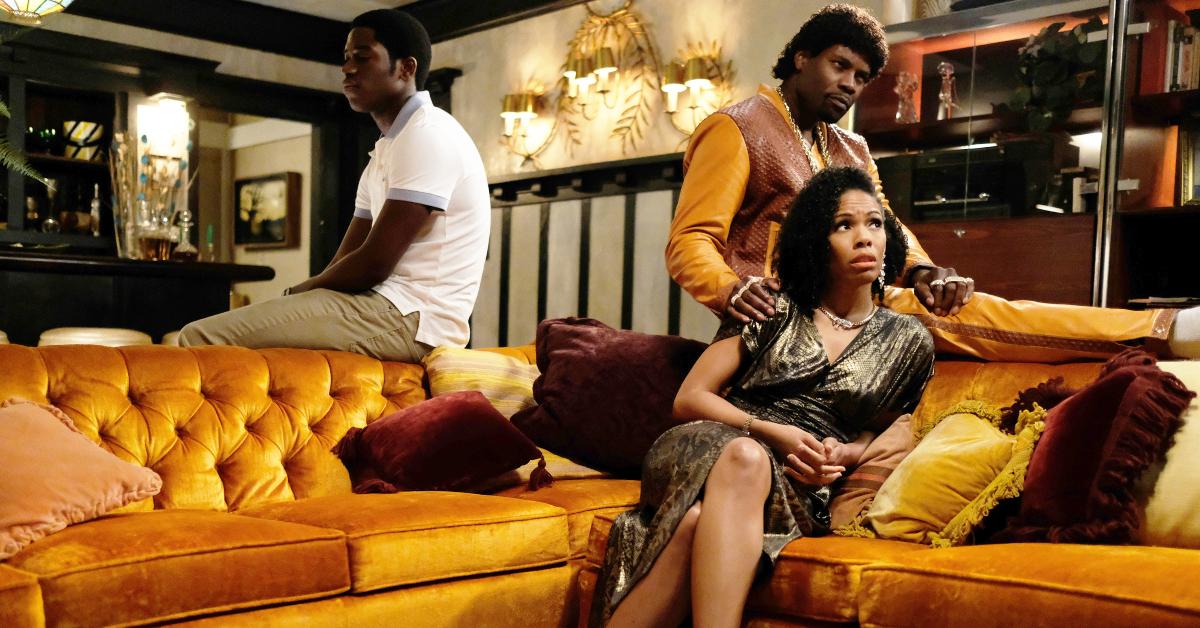 Article continues below advertisement
Aunt Louie actress Angela Lewis talks Uncle Jerome and Season 5 of 'Snowfall.'
The Season 5 premiere of Snowfall picks up during the height of the war on drugs in 1986. Though Franklin and his family have spent the last four seasons building an empire, they've done it at the cost of destroying their community.
"There is no way to not be affected by the social climate and everything that was happening, even if you are part of the problem," Angela told Distractify. "I think that all of our characters in their humaneness are aware of how they are a part of the problem, but also still want to attain a sense of ownership of the place that they live in."
Article continues below advertisement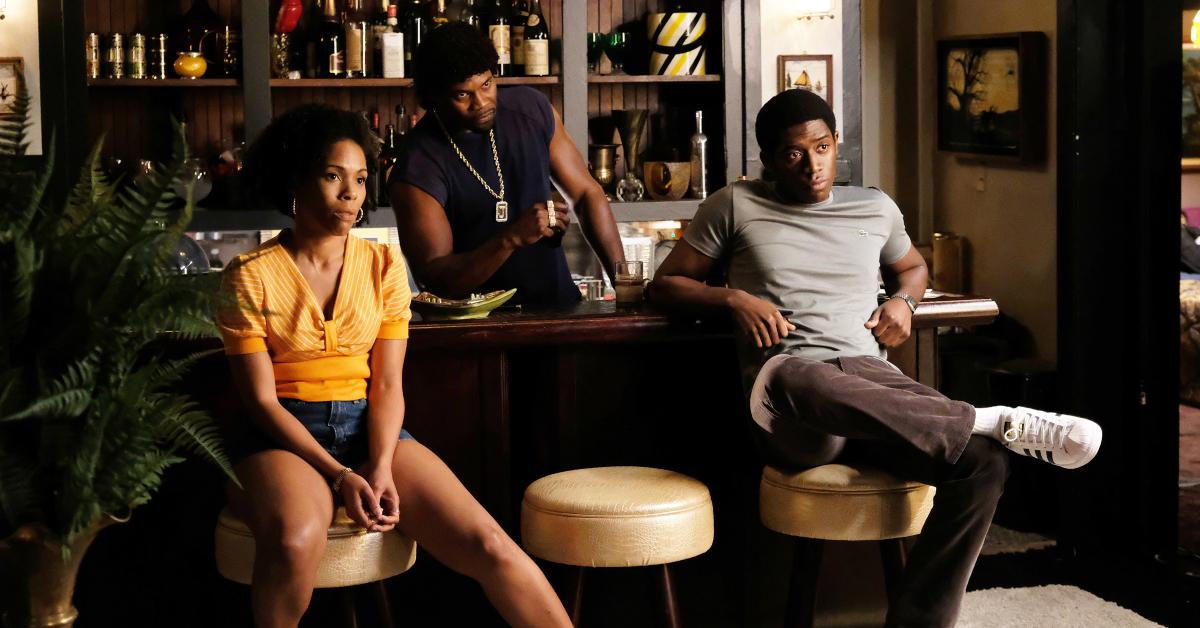 Amid their rise to the top, Louie and Jerome's love story captured our hearts. However, the red flags in their relationship are undeniable. According to Angela, this is especially true in Season 5. She shared, "In any relationship, communication is key. And at some point, you got to get on the same page, or things fall apart."
"I think that's always what we're looking for at any given moment in any relationship," she added.
Article continues below advertisement
Louie and Uncle Jerome's marriage will undoubtedly face challenges in Season 5 — especially now their treading in new territory. But Angela has faith that they'll figure it out one way or another.
But who plays Uncle Jerome on Snowfall?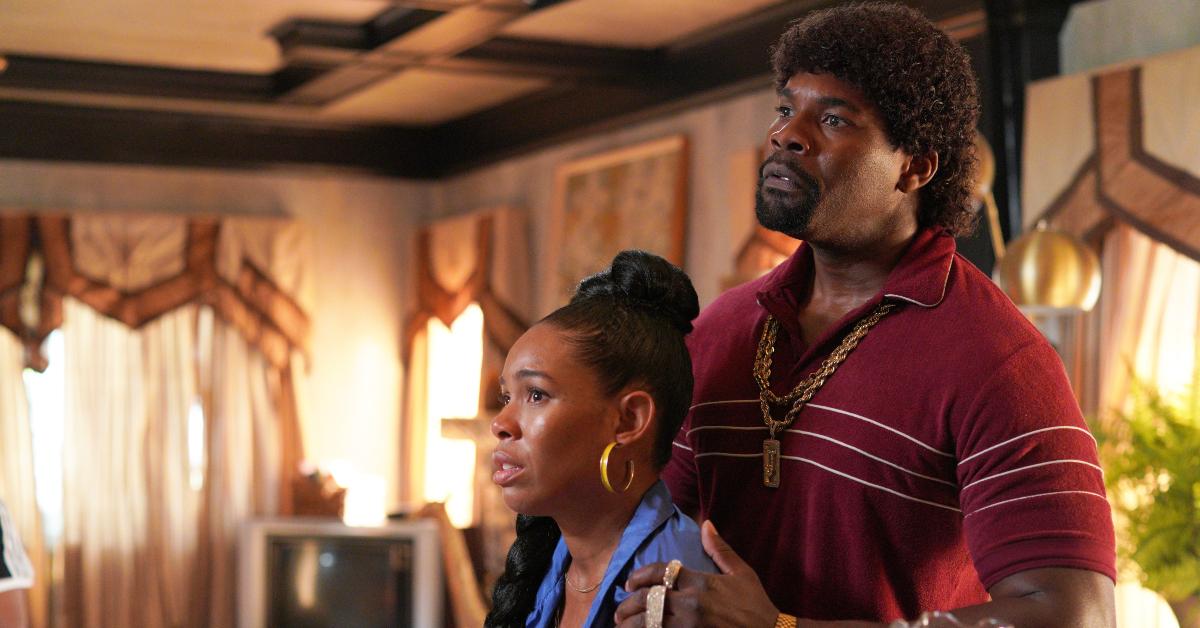 Article continues below advertisement
Uncle Jerome in 'Snowfall' is played by Amin Joseph.
Louie's on-screen lover is portrayed by Snowfall actor Amin Joseph. Though he's a newcomer to the small screen, the internet has agreed that Amin is, indeed, a snack.
The 40-year-old actor, who was born and raised in New York and later attended Howard University, says that he resonates with the premise of the show so closely because he not only remembers the crack epidemic — he lived through it.
In an interview with The Wrap, he explained, "I do remember those times when I wasn't aware. We were not really understanding the ramifications of what the drug was doing to our community. Looking back on it in hindsight is really terrible."
Article continues below advertisement
Though Amin plays a street pharmacist on Snowfall, his role in real life is much different. At home, he is a full-time family man. The actor shares a daughter with his wife, Felicia Joseph, who also has a career in the entertainment industry as a TV executive.
You can catch new episodes of Snowfall on Wednesdays at 8 p.m. EST on FX.