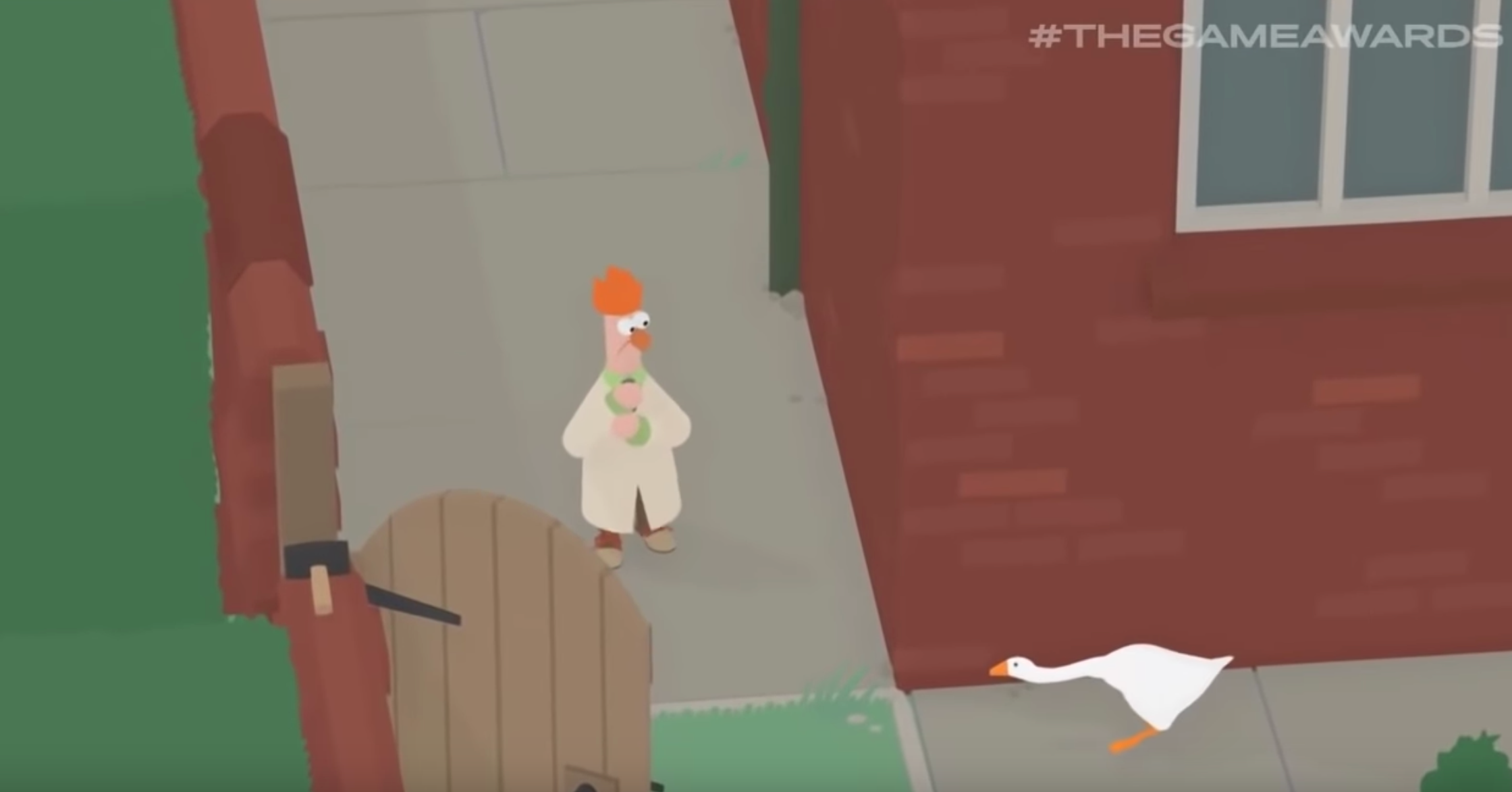 'Untitled Beaker Game' Isn't Real — but We Wish It Were
By Sara Belcher

Dec. 13 2019, Updated 2:41 p.m. ET
Beloved muppets Dr. Bunsen Honeydew and his assistant Beaker made a special guest appearance at the 2019 Game Awards to present the award for Games for Impact. Before the duo presented us with the nominees for this year's award, their skit gave us the teaser of a new indie game we're all dying to play: the Untitled Beaker Game.
Article continues below advertisement
Untitled Beaker Game is a VR game.
In a charming acknowledgement to the influence that indie games have, Dr. Bunsen and Beaker introduced us to Untitled Beaker Game, which can only be played on the "Muppet Labs proprietary next-generation technology: VR supergluey goggles."
Dr. Bunsen introduces the new technology as Beaker comes up to the stage from the "basement," wearing the goggles on his face. Beaker proudly shows them off before Dr. Bunsen exclaims "you can put them on, but you can't take them off!"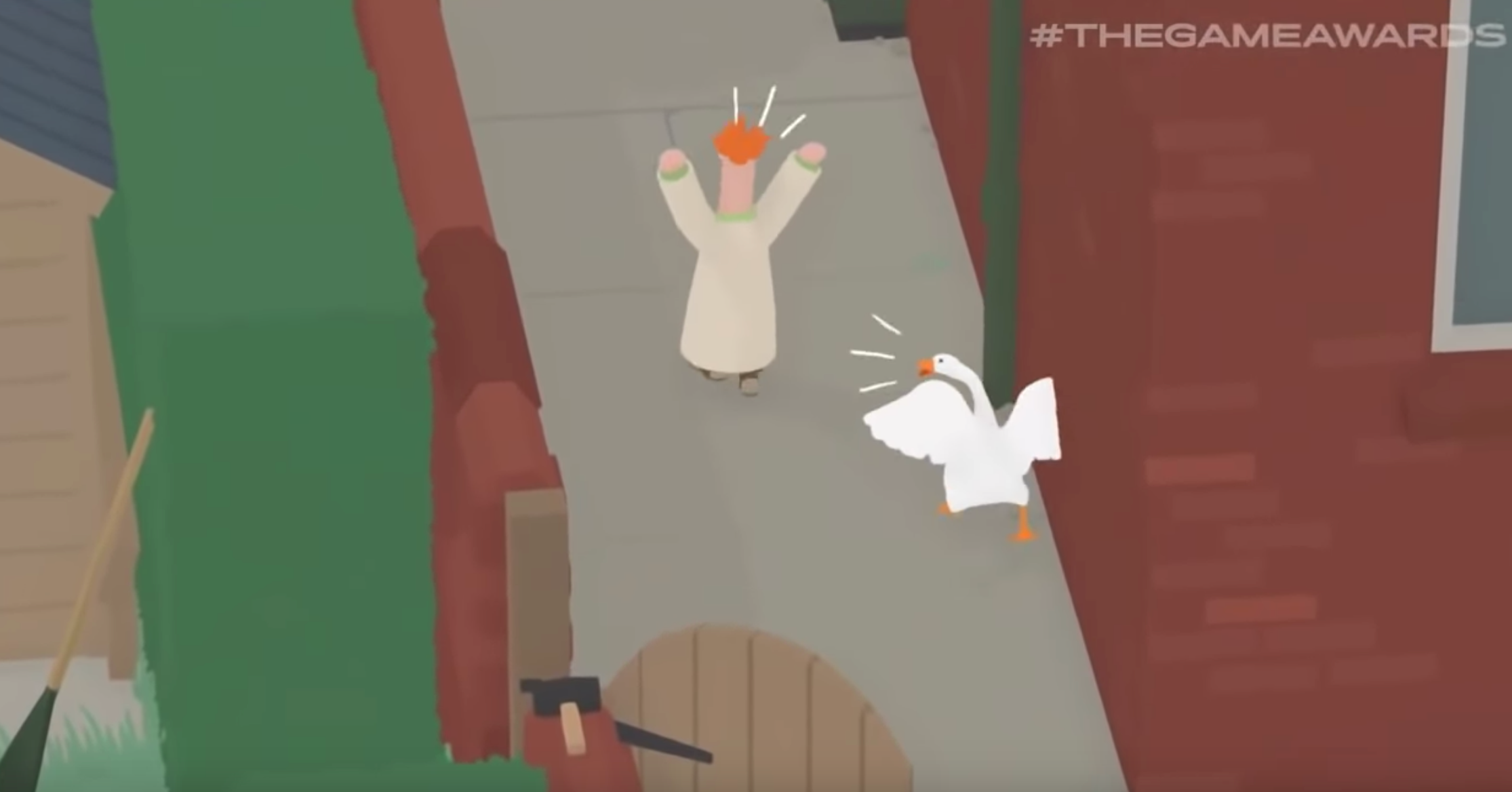 Article continues below advertisement
The duo introduces the Untitled Beaker Game, and the trailer plays. It's a parody of the hit indie game Untitled Goose Game, where players run around trying to cause chaos as a troublesome goose, honking at children until they cower into phone booths and stealing gardeners' keys.
In the trailer, Beaker is the goose, though he's much more timid than the real devilsome goose is. We see him chased away by the gardener and swatted at with a broom by the shopkeeper, much like the goose does in the game.
Of course, the goose has to make an appearance in this game. As Beaker rounds the corner, he runs into the goose, who then honks at him as Beaker runs away.
The game is clearly a hit with the audience. But it doesn't stop there — turns out, the goose followed Dr. Bunsen and Beaker to the awards, and made a special guest appearance. He tries honking through the announcement of the nominees until Beaker wrestles him to get him to keep quiet.
Don't believe us? You can watch the entire scene unfold below.
Article continues below advertisement
Is Untitled Beaker Game real?
Unfortunately, no — but we sure wish it were. The teaser was just for the skit, but let's be honest, we wouldn't mind if such a parody was actually real.
But while this wasn't an announcement of a new spinoff of the popular goose game, maybe this is a suggestion that Untitled Goose Game will be adapted for VR very soon. 
Article continues below advertisement