Let's Break Down the Action-Packed 'Upload' Season 2 Finale — Is Nathan OK?
There's a lot to unpack with the drama-filled Season 2 finale of 'Upload.' It's a race against time as Nathan and Nora try to stop a sinister plot.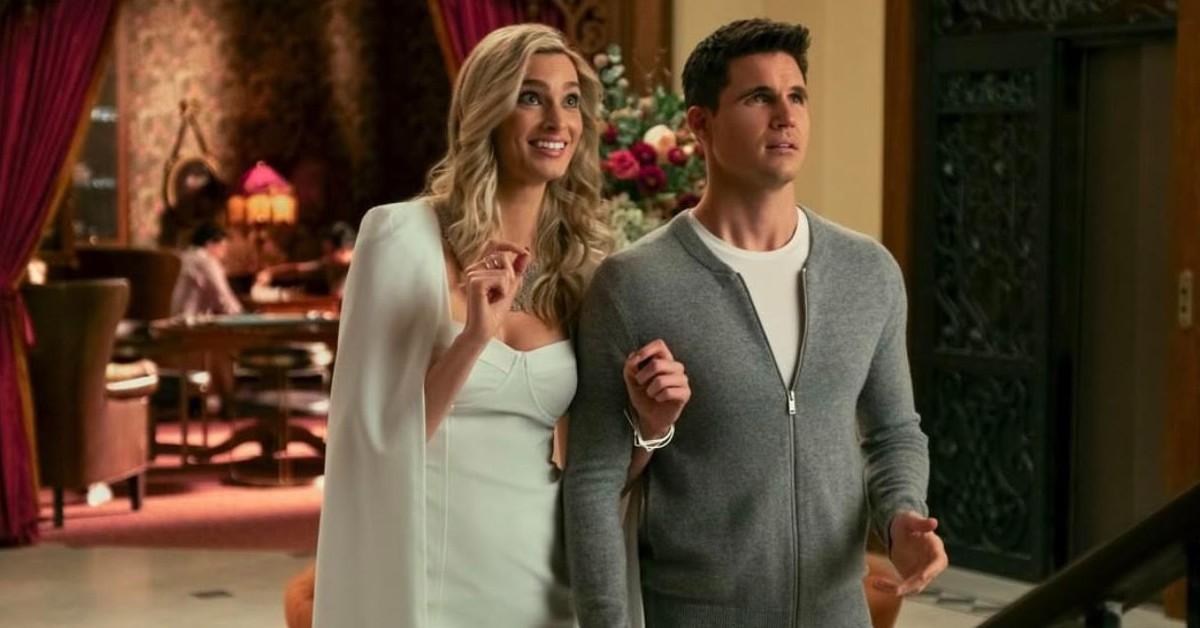 Spoiler alert: This article contains spoilers for Upload Season 2 on Prime Video.
The Season 2 finale of Upload brings Nathan Brown (Robbie Amell) back to life. Literally.
Nora (Andy Allo) and Nathan had figured out that Nathan's code for a free digital afterlife was being utilized for nefarious purposes by the dead billionaire David Choak (William B. Davis) and Oliver Kannerman (Barclay Hope). David and Oliver used Nathan's code to develop Freeyond, their own free digital heaven.
Article continues below advertisement
Initially, Nora and Nathan wondered why there was only one Freeyond retail store opening in states like New York, while hundreds were being opened in other states like Florida. Nathan then realized that the two men were strategically placing more Freeyond stores in swing states in order to get more poor people to upload. (After all, you lose the right to vote when you're dead.)
And if David and Oliver got enough poorer people to upload ... Nathan realized they could effectively swing political elections.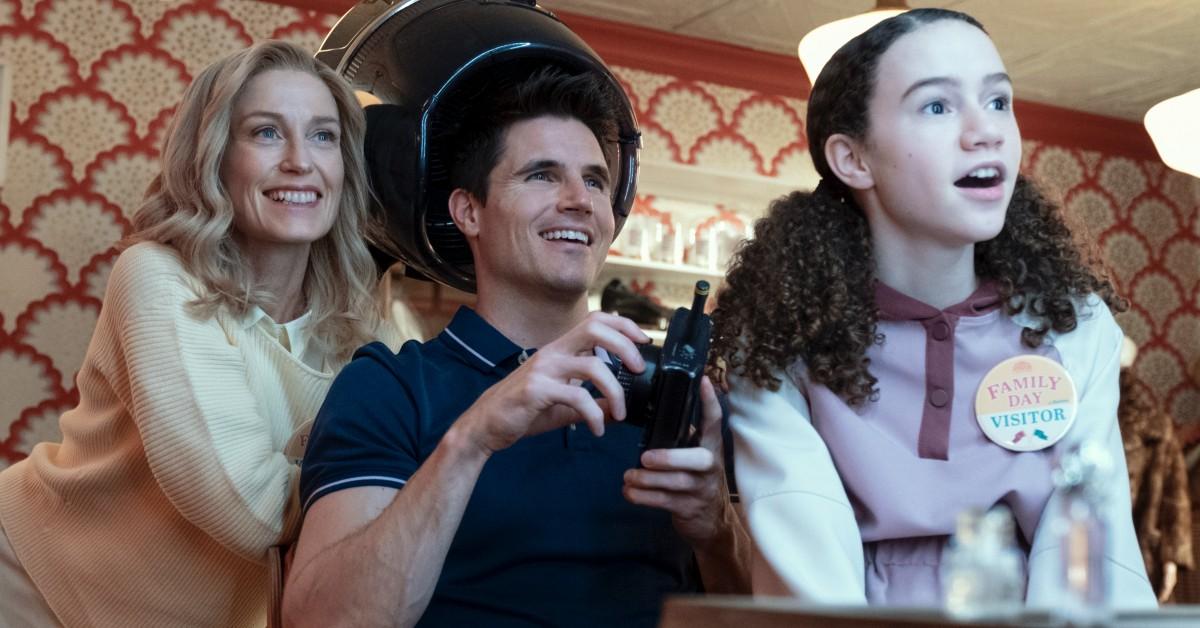 Article continues below advertisement
Were Nathan and Nora able to stop David and Oliver in the finale?
Nathan is still a digital upload in the pricey afterlife Lakeview, which is owned by the company Horizen. Nathan had also previously come to the realization that he had been murdered, but he thought it was Oliver that offed him after Nathan sold him his digital code.
In Season 2, he discovered David had a hand in his murder as well, although the Season 2 finale never truly has the two men directly explain exactly why they murdered Nathan.
In order to stop David and Oliver's scheme, Nathan has to unlock the backdoor he built into his code with a retina scan. The problem? At this point in the finale, Nathan is still dead. Digital Nathan's retinas aren't going to unlock the key he needs to enter into his code.
Nora and Nathan realize that the only way to fix the problem is to try to download Nathan back to life. In Upload Season 1, scientists attempted to download one man back to life.
After he was resurrected, the man's head exploded.
Article continues below advertisement
In Upload Season 2, scientists realized that they should've been experimenting with downloading on pigeons first. Even when the pigeon survives the procedure, it isn't exactly all there, mentally and physically. However, Nathan is willing to risk the dangers of downloading in order to stop David and Oliver's plan.
Nora and the Luddites (members of society who are anti-tech) sneak into the facility where Nathan's body is, in order to start the download process.
How do you solve a problem like Ingrid?
There's one huge obstacle in their mission: Ingrid Kannerman (Allegra Edwards). Nathan spent all of Season 2 feeling guilty that Ingrid uploaded for him (i.e., he thought Ingrid ended her life, just to be with him in Lakeview forever).
Ingrid finally confesses that she's actually still alive. She's been using a hug suit, which allows living beings to enter the afterlife temporarily without dying. Relieved of his guilt, Nathan breaks up with Ingrid without hesitation.
Article continues below advertisement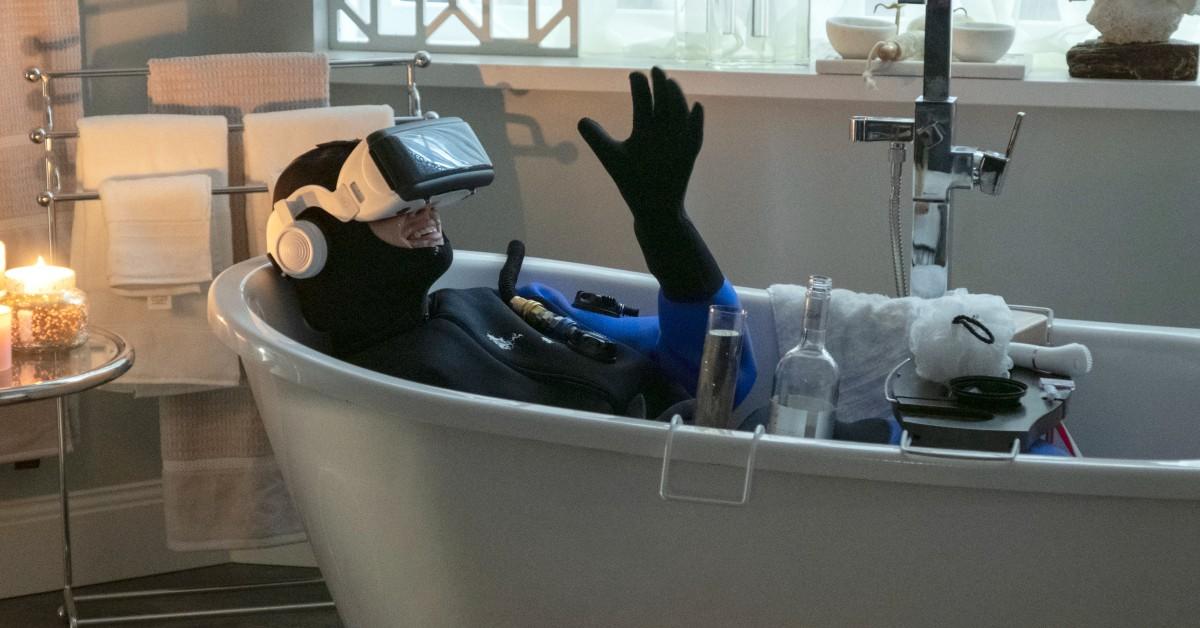 However, Ingrid also reveals to Nathan that she pulled a Frankenstein and has been slowly rebuilding Nathan's real body (uploads heads are burned off when they're sent to Lakeview) in order to download him back to life.
Naturally, Ingrid is by Nathan's body when Nora and the Ludds enter the facility. Nora pleads with Ingrid to let Nathan's body go so they can download him. Ingrid reluctantly accepts.
The download process is a success, and the real Nathan is revived once again.
Article continues below advertisement
Nathan and Nora are finally on the same level.
Nora was Nathan's Lakeview customer service angel in Season 1. The two slowly started to fall in love with each other, even though customer service angels were not supposed to fraternize with clients (and Nathan was with Ingrid).
In Season 2, Nora fell for one of the Ludd men, Matteo (Paulo Costanzo). However, Matteo turned out to be a total jerk, so Nora broke up with him.
After Nathan is downloaded back to life, he and Nora finally give in to the "Will they or won't they" tension they've had for two seasons on the train ride back to New York to stop David and Oliver.
Meanwhile, Tinsley (Mackenzie Cardwell) — the new customer service angel that replaced Nora when she went off to live with the Ludds — is confused why Nathan isn't showing up in Lakeview.
Article continues below advertisement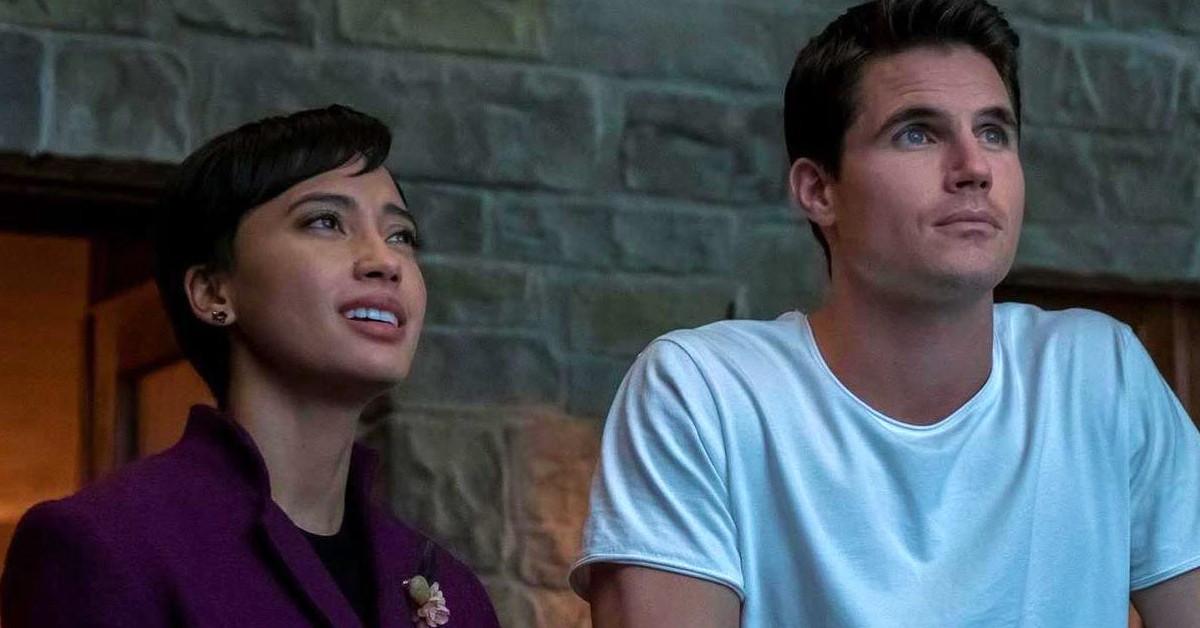 Her co-worker Batia (Yvetta Fisher) tells her she can restore Nathan with his backed-up data. Tinsley begins the process, unaware that Nathan has been downloaded back to life.
Nathan wakes up from his tryst with Nora, with blood running down his nose. That's the symptom the other downloaded man experienced before his head burst. Season 2 ends with Nathan's bloody nose.
Oh, and did we mention that Ingrid has some of Nathan's hairs? The show insinuates that she's going to make a Nathan clone.
Article continues below advertisement
Let's not forget about Aleesha!
Nora's work bestie Aleesha (Zainab Johnson) was offered a promotion by her boss Lucy (Andrea Rosen). Aleesha and Nora had a fight in Upload Season 2, Episode 6, after Aleesha figured out that her BFF work trip with Nora was actually Nora's way to sneak around New York City in order to find out what David Choak was up to without drawing Horizen's suspicion.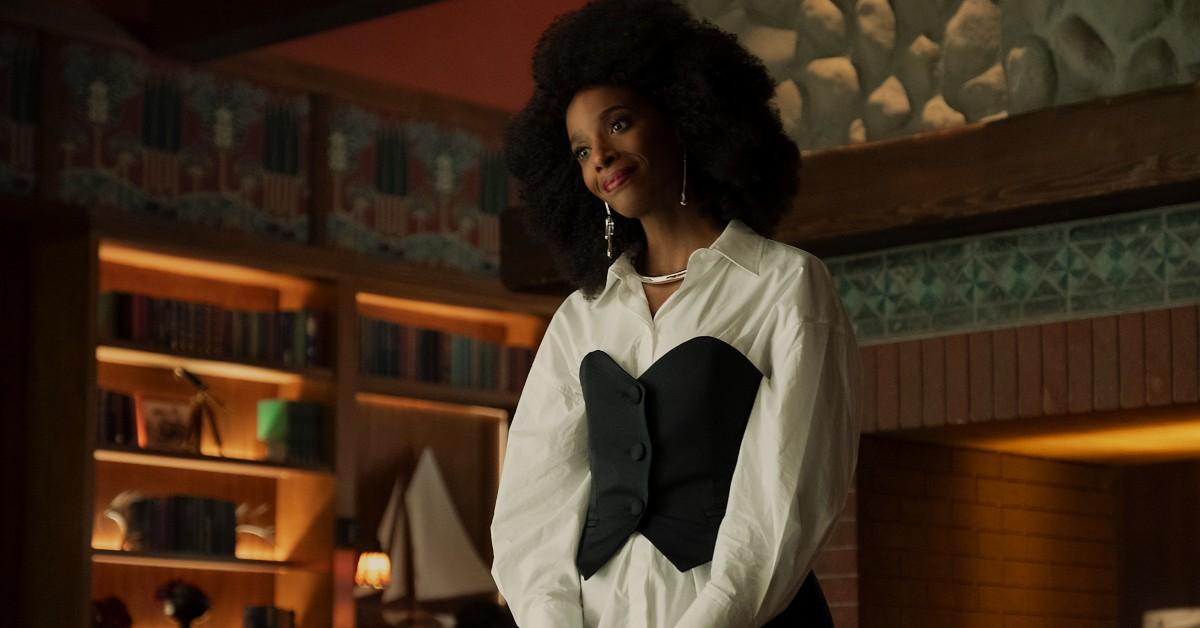 Article continues below advertisement
Nora had also been a bit snippy with Aleesha about the morality of working for a big tech company like Horizen. Aleesha defended herself, saying she had every right to work hard to live comfortably and there was nothing ethically wrong with that.
However, Lucy insinuated that Aleesha's promotion comes with a price. Aleesha must be loyal to Horizen, even as the company continues to breach the privacy of their Lakeview uploads in more disturbing ways (like owning the rights to the uploads dreams).
Will Nathan survive to see Season 3? Does Ingrid create a Nathan clone? Are Nathan and Nora going to be able to stop David and Oliver's plans? We're just waiting with bated breath for Prime Video to renew Upload for Season 3 already!
You can stream Upload Seasons 1-2 on Prime Video now.