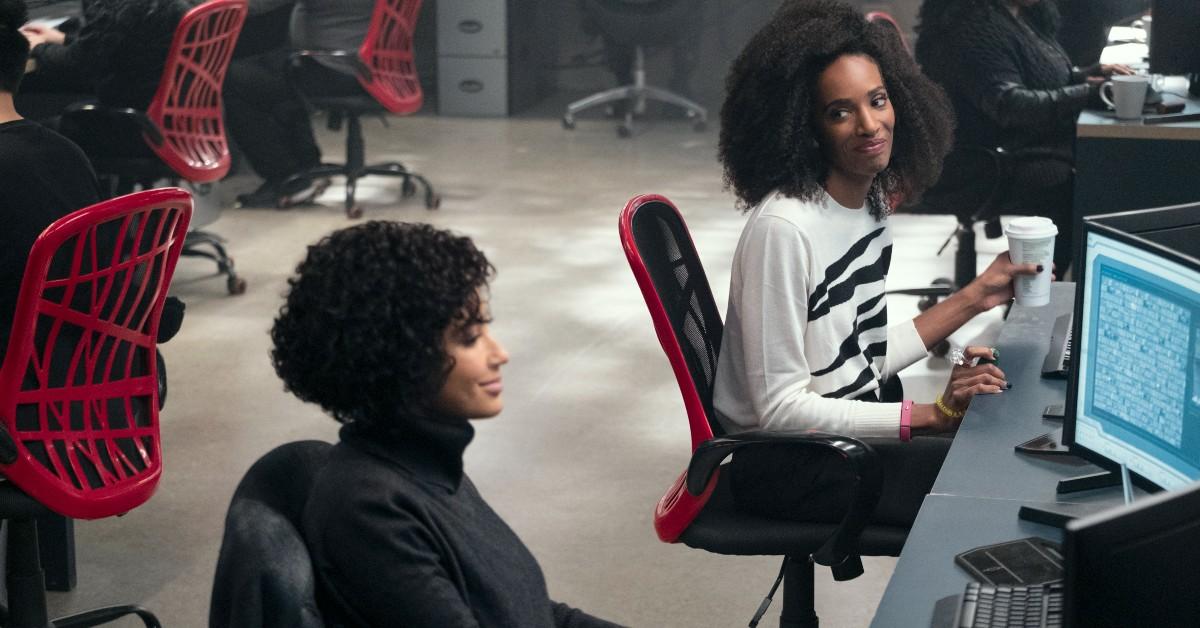 Is 'Upload' Season 2 Better Than Season 1? Critics Think the Show Found More Balance
Spoiler alert: This article contains spoilers for Upload Seasons 1-2.
Is being uploaded into a digital afterlife all it's cracked up to be? Season 1 of the Prime Video series Upload asked this question in May 2020, when the show debuted on the streaming platform.
Nathan Brown (Robbie Amell) finds himself uploaded into the fancy digital afterlife Lakeview (think of it like a fancy, heavenly Hilton) after he's mortally wounded in a self-driving car accident in the year 2033.
Article continues below advertisement
However, Nathan discovers that he was actually murdered. Why? Because he was working on a code for a free digital afterlife. The free afterlife was supposed to be an option for those who couldn't afford the pricey Lakeview afterlife. Season 2 delved further into answering the question of who murdered Nathan, as well as exploring the downsides of digital heaven.
So, how did Season 2 of Upload stack up against Season 1? Critics seem to believe the show found more balance this time around.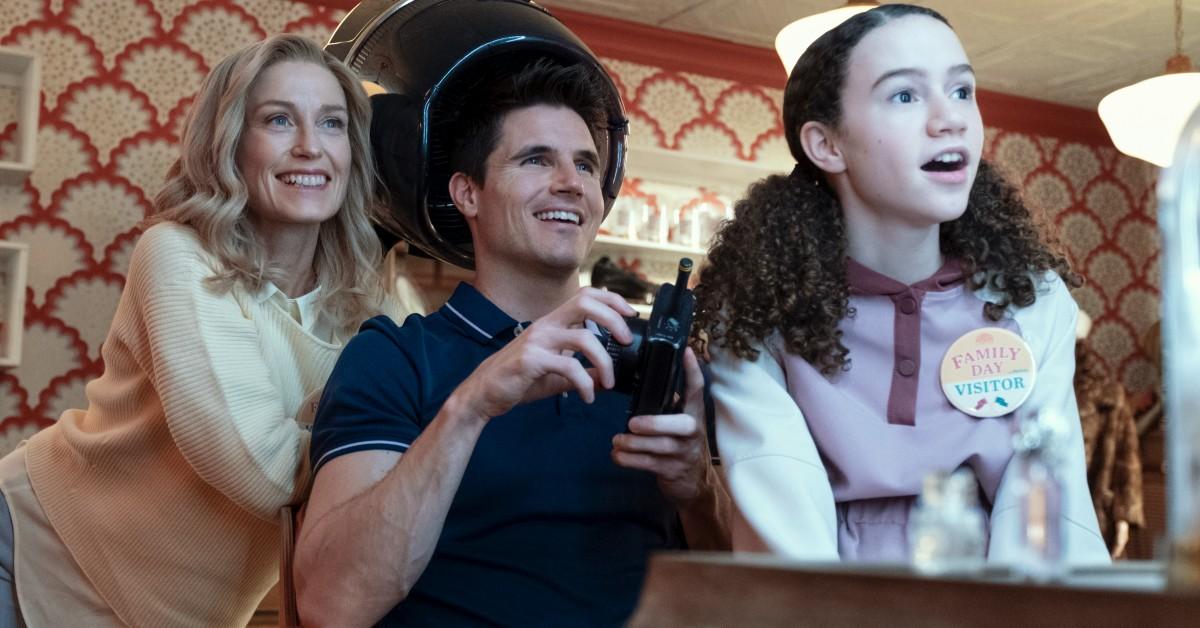 Article continues below advertisement
Season 1 of 'Upload' was praised for its realistic take of a man-made heaven, but the show still had its struggles.
Sophie Gilbert of The Atlantic wrote that in terms of exploring what would happen if humanity developed heaven, then Upload Season 1 delivered. "Upload isn't flawless as a television show. ... But as a philosophical projection ... it makes an argument that's hard to counter. ... Do people have the capacity to conceive of an online utopia, given the frailty of human nature and the imperfectability of the real world?"
She praised Upload's creator Greg Daniels (the co-creator of Parks and Recreation and King of the Hill) for approaching the huge, heavenly question in Season 1 of Upload with "jaunty humor and [an] irreverently satirical eye."
Article continues below advertisement
Kathryn VanArendonk of Vulture argued that Upload Season 1 was better viewed as a "more cuddly looking Black Mirror" than a comedy. She believed that Upload did beat Black Mirror in one regard: "Black Mirror would be a better show if it could figure out how to leaven its ceaseless pessimism with more humor, and Upload is a better show for making the attempt."
In Kathryn's opinion, Upload Season 1 did try to mix humor with darkness, but still struggled to get a decent balance between the two.
Article continues below advertisement
Season 2 of 'Upload' has been well received, though some critics say it had a lot of buildup but no resolution.
Saloni Gajjar of the AV Club praised Season 2 of Upload for "essentially experiencing the opposite of a sophomore slump." She wrote that while Season 1 struggled to find its tone, Greg Daniels and his writing team "now navigate Upload's [Season 2] plot lines with a (mostly) unifying thread tying them together, and stringing them into a potential third season."
Article continues below advertisement
She believed that Season 2 was a marked improvement on Season 1, and praised Andy Allo, Allegra Edwards, and Zainab Johnson (who play Nora Antony, Ingrid Kannerman, and Aleesha, respectively) for their outstanding performances.
Article continues below advertisement
Therese Lacson of Collider also praised Zainab's performance as Aleesha in Season 2: "The season also expands the role of Nora's co-worker Aleesha in an exciting way that serves both as a surprise and an intriguing conflict when it comes to the motivations of the protagonists. Her scenes with former army corporal and Lake View resident, Luke (Kevin Bigley), are just as comedic as they were before."
The biggest critique for Upload Season 2 was how the shortened seven-episode season left a lot of interesting plot points unresolved. Therese summed this critique up by writing, "The problem with the season is it feels like we've barely revved the engine and the race is already over. The seven episodes are hardly enough to tackle the essential mystery at hand and the season feels more like an interlude than a true full season."
As of March 15, 2022, Upload has yet to be renewed for a third season. Fans are hoping the show will return after Season 2 ended on a huge cliffhanger. Is Nathan dying, again?
You can watch Seasons 1-2 of Upload now on Prime Video.