Don't Write Off 'Upload' Season 2 Star Celeste Ziegler as Just a Pretty Face
Celeste Ziegler is a professional model, actress, and licensed real estate agent. What character does she play in Season 2 of 'Upload'?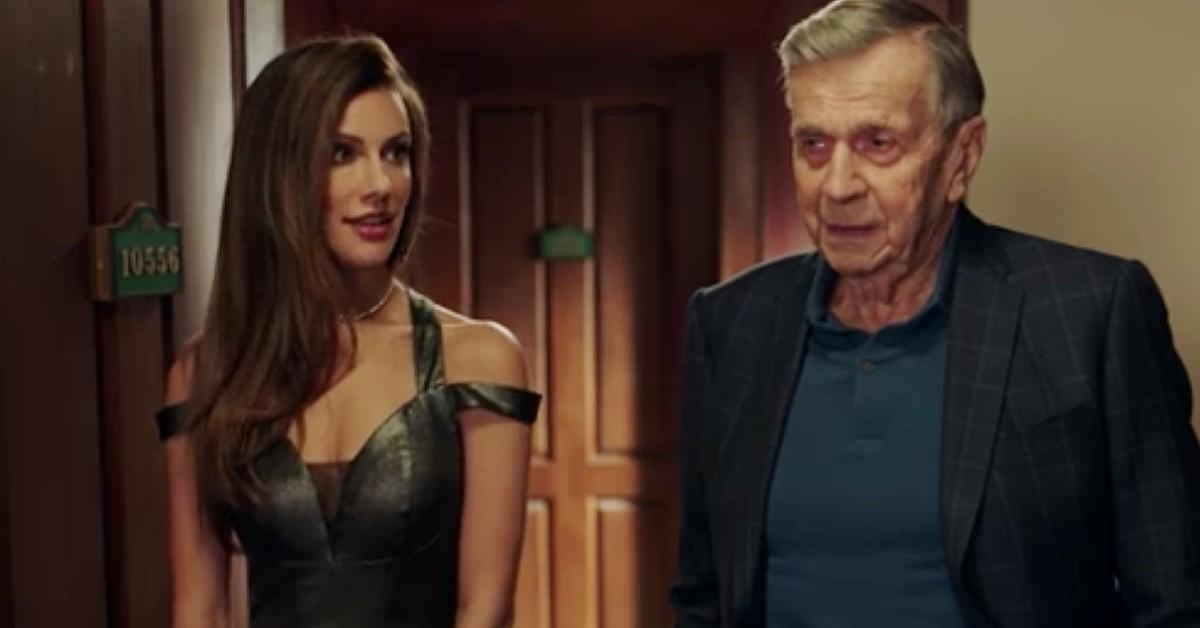 Warning: The following article contains spoilers for Upload Season 2 on Prime Video.
Nathan Brown (Robbie Amell) has met plenty of interesting characters in the Lakeview afterlife. In Season 1 of Upload, Nathan tries to befriend his neighbor across the hall, billionaire David Choak (William B. Davis). David returns in Upload Season 2 to attend a dinner party hosted by Nathan's girlfriend, Ingrid Kannerman (Allegra Edwards).
Still the stereotypical billionaire, even in death, David arrives with a beautiful woman on his arm. However, his date is not an actual woman. "She's a Prefera, programmed to look like my ex-wife," he explains.
And who exactly plays this ex-wife lookalike?
Article continues below advertisement
Who plays David Choak's Prefera date?
David's dream date with no free will of her own is played by 38-year-old actress Celeste Ziegler. Outside of her role in Upload, Celeste has appeared in episodes of Lucifer, Imposters, and The Good Doctor, as well as in the Netflix film Game Over, Man! Celeste is also a professional model, which could explain why most of the characters she's played up until this point have come with names such as "Brunette," "Attractive Woman," and "Hottie #1."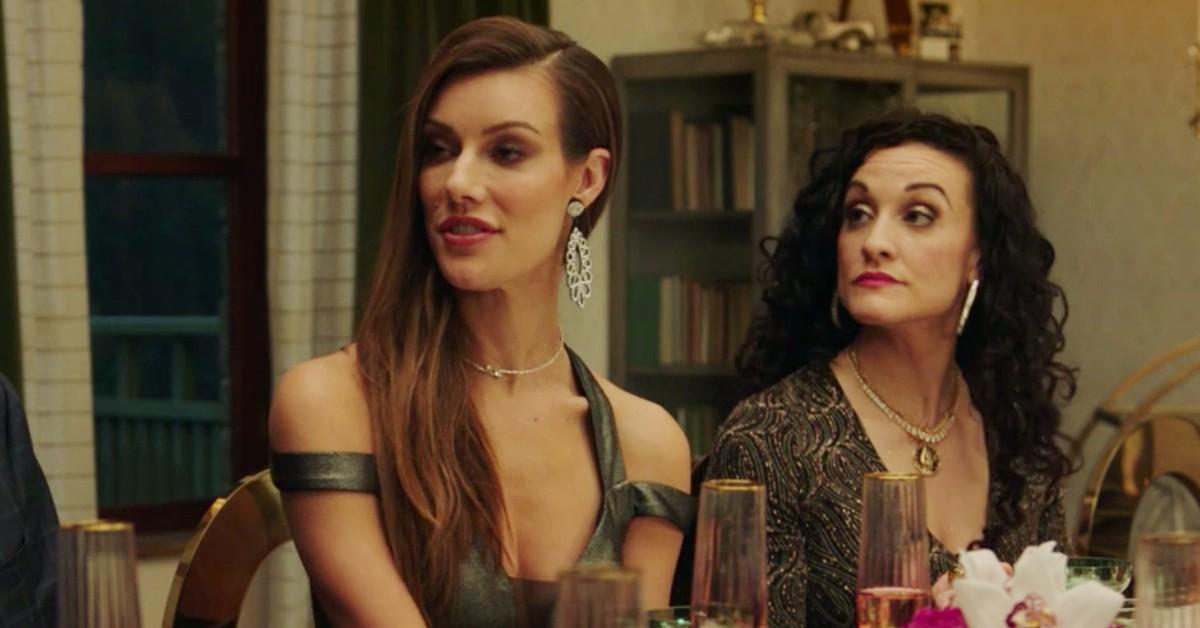 Article continues below advertisement
Celeste isn't just a model and actress, however. She also became a licensed realtor in April of 2021. In a post she shared on Instagram, she writes that working in real estate has been a passion of hers for years. According to Celeste, she passed the realtor licensing exam with flying colors after studying for three months. She says she did it all while working on a new TV show, which we're certain is Upload. She currently works for Oakwyn Realty in Vancouver, Canada, where she was also born and raised.
Although Celeste plays a program designated to suit David Choak's needs in Upload, in real life she's been happily married to fellow actor Clayton James since 2020. The couple had a gorgeous beach wedding and are proud parents of their rescue dog fur baby Bea (who also has her own incredibly adorable Instagram account).
Article continues below advertisement
How many 'Upload' episodes does Celeste appear in?
Celeste appears as the Prefera in Episodes 2 and 3 of Upload Season 2. She has the great opening zinger: "Mr. Choak likes Bloody Marys and the rollback of environmental laws." Nathan jokes that he and Ingrid are happy to supply them with one of those things.
In Episode 3, the Prefera doesn't leave David's side during a high-stakes poker game with some of the other extremely rich Lakeview guests. Once again, the Prefera is there solely to be a beautiful side piece for David's needs.
Ingrid basically likens the Prefera to a sex doll, but the Prefera proves her intelligence at the poker game, predicting the odds of each round. (Of course, this is once again to benefit the billionaire who paid for her to be programmed as he saw fit.)
However, the talented actress who plays the Prefera is certainly a renaissance woman in real life, and a dog lover to boot!
You can stream Season 2 of Upload now on Prime Video.