Is Midge's Career Left out in the Comedy Cold in 'The Marvelous Mrs. Maisel' Season 4 Finale?
A police raid, a hotel hookup, and a prime career opportunity hit Miriam 'Midge' Maisel in 'The Marvelous Mrs. Maisel' Season 4 finale. Let's recap.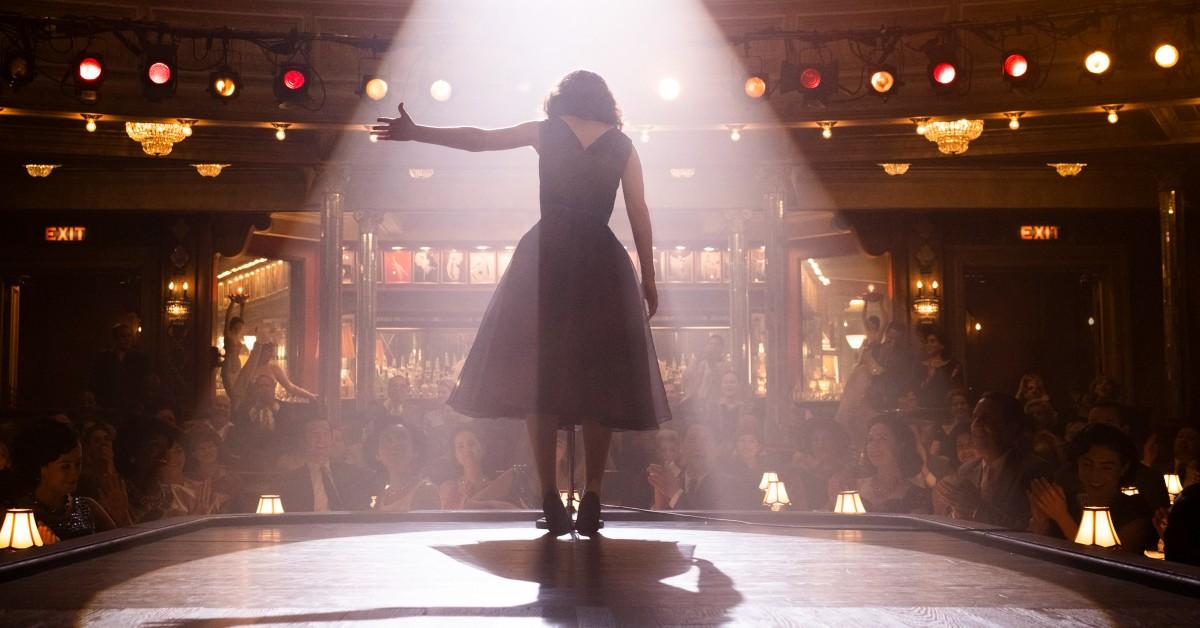 Spoiler alert: The following article contains major spoilers for The Marvelous Mrs. Maisel Season 4 finale on Prime Video.
Moishe Maisel (Kevin Pollak) may be dead. Joel Maisel (Michael Zegen) killed him.
Or perhaps it was Miriam 'Midge' Maisel (Rachel Brosnahan) who accidentally killed her ex-father-in-law. The point is, the Season 4 finale of The Marvelous Mrs. Maisel opens with Moishe in the hospital.
Article continues below advertisement
In addition to Moishe's impending death, the Season 4 finale includes a police raid, one hilarious hookup, a new career opportunity for Midge, an incredible feminist standup routine, and a whole lot of snow.
Let's recap.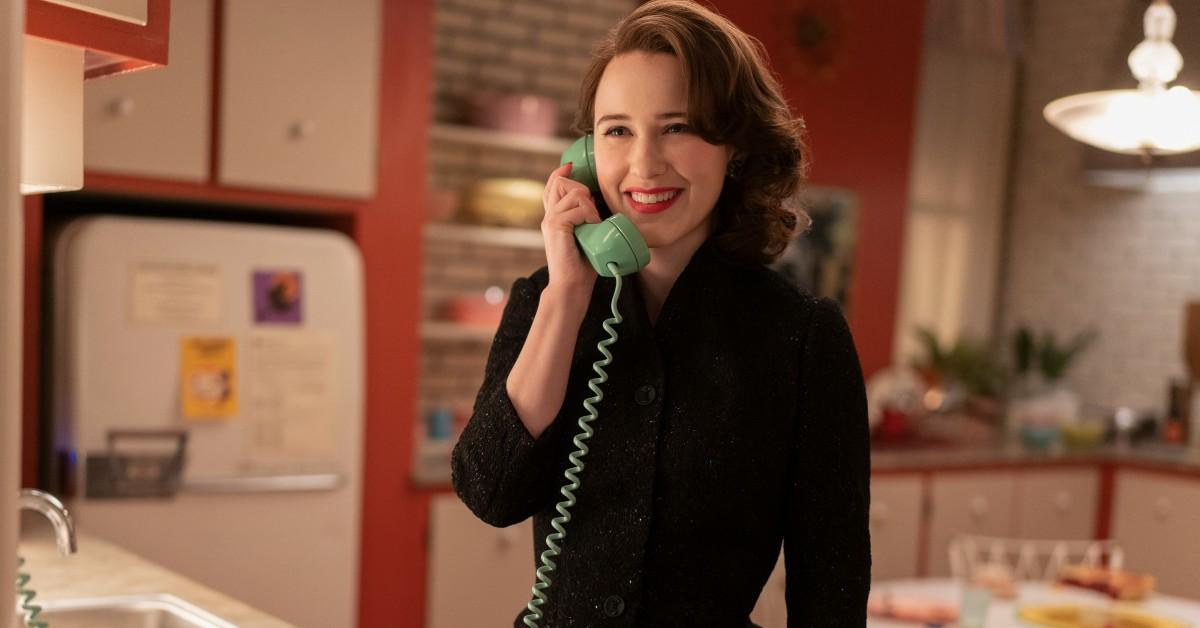 Article continues below advertisement
What happens in 'The Marvelous Mrs. Maisel' Season 4 finale?
Joel and Midge grapple with guilt over the cause of Moishe's heart attack. Did it happen because Joel finally told Moishe about his pregnant girlfriend Mei (Stephanie Hsu)? Did Midge stress out Moishe weeks in advance, with Joel's news serving as the final blow to Moishe's heart?
Meanwhile, Susie Myerson (Alex Borstein) calls Midge out for focusing so much of her time on being there for her ex-father-in-law. Ironically, the fear of losing Moishe inspires Midge to deliver an incredible, impromptu standup routine at the Wolford.
During her routine, Midge wonders why women always underplay their own strength in favor of men, using her father and Joel as examples of men who crumbled when faced with emotional difficulties.
Article continues below advertisement
Why is it that women could be literally bleeding from the head and yet still throw a dinner party if they knew guests were arriving? Midge questions why women constantly prove how strong they are and yet men are always chosen to lead.
Is the truth that women were the true leaders all along ... it's just that nobody told them? Midge fights back tears as she ends her routine and earns a hearty round of applause.
Lenny Bruce has an offer Midge can't (or can?) refuse.
Lenny Bruce (Luke Kirby) intercepts Midge backstage after her routine. He's excited about his upcoming four-night gig at Carnegie Hall. Not only that but he's got great news for Midge. Lenny had been asked to be the opening act for Tony Bennett, but that would conflict with Lenny's Carnegie Hall gig.
Article continues below advertisement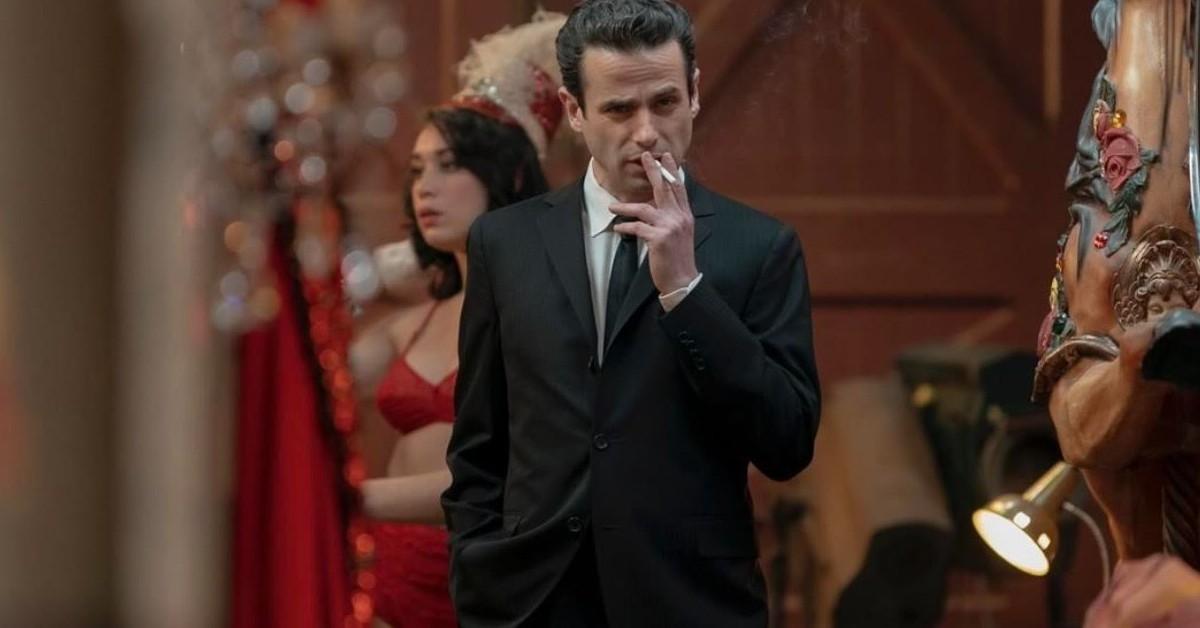 So, Lenny advocated for Midge to replace him. The will-they-or-won't-they comic duo doesn't have time to mull over the details.
Midge hears a commotion from the other side of the curtain. She realizes to her horror that the police have raided the Wolford (because strip clubs in the 1960s weren't exactly accepted like they are nowadays!).
Article continues below advertisement
Midge and Lenny flee the fire of the police raid and run smack dab into a raging cold snowstorm. Lenny takes her back to the hotel he's staying at so she can defrost. Midge jokes that the whole scenario was truly the best setup for the two to finally have a romantic rendezvous.
Lenny obviously didn't set up a police raid just to sleep with Midge, but he doesn't shy away from what he wants. Midge reciprocates his feelings, but she insists she'll only give in if he sees her as a comic equal.
Article continues below advertisement
Meanwhile, what happens to Moishe?
Abe Weissman (Tony Shalhoub) really wants to get the guy who wrote Einstein's obituary to write Moishe's. Everyone including Abe and Shirley Maisel (Caroline Aaron) is convinced Moishe is one hop-skip away from death.
Shirley swears that she'll be there for Abe if Rose (Marin Hinkle) dies before he does. After failing to snag Einstein's obituary writer, Abe writes Moishe's obituary himself.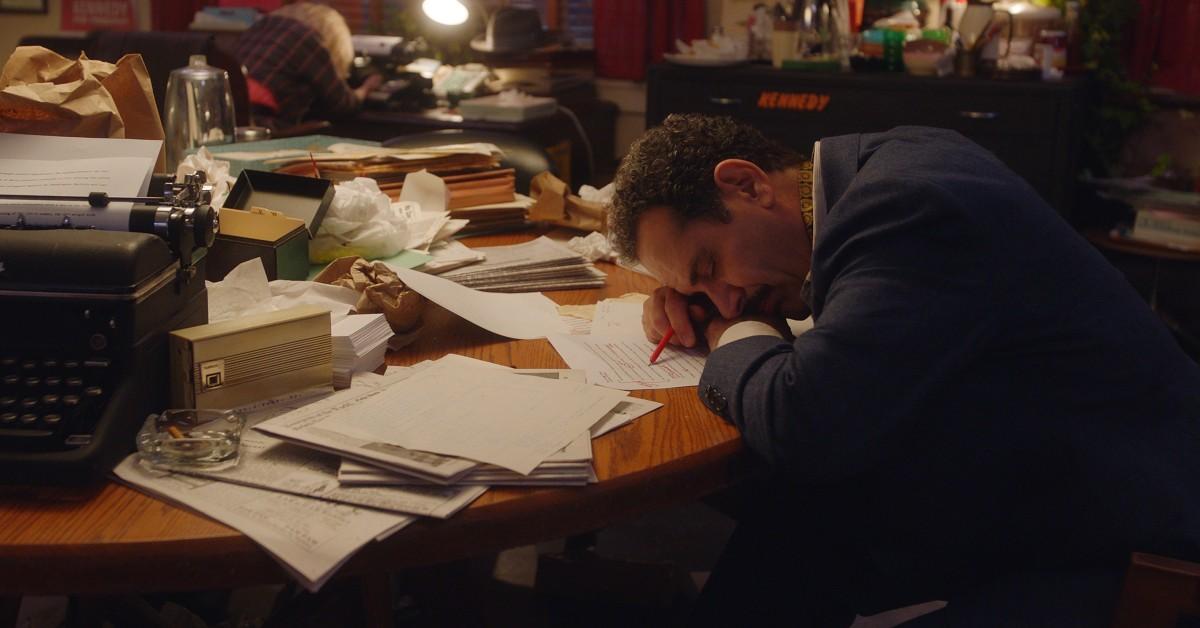 Article continues below advertisement
But Moishe lives! Abe gives Moishe a summary of the obituary he penned in his honor. He wrote about how grateful he was to Moishe for caring for his family, even when Midge and Joel were no longer married. The two men bond without a word, their tears saying enough.
Meanwhile, Midge tells Susie to decline the Tony Bennett gig. She's grateful that Moishe is alive and happy, so she heads to Carnegie Hall to watch Lenny's show. He absolutely kills it. However, Lenny is angry with Midge. He was the one who advocated for her to get the Bennett gig, so why on earth would she turn it down?
Article continues below advertisement
Midge was sticking by her pledge to herself to only accept gigs/jobs where she could truly be her best comedic self. She argues that Lenny says whatever he wants during his routines, so why can't she fight for that luxury?
The thing is, Lenny isn't being a sexist pig in this instance. He's being realistic and speaking to Midge as an equal, just like she requested. He admits that he doesn't want to be seen as the comic that gets the police called on him all the time.
Article continues below advertisement
Lenny wants Carnegie Hall. He wants respectable fame, stable gigs, and the whole shebang. He tells Midge if she turns down the Bennett job she's blowing a huge opportunity. If she wants the same luxury that he does, she has to keep working and get her name out there.
Midge finds herself in a snowstorm once again. She looks up and sees a sign (literally) that says "Go Forward."
The sign is actually a billboard for the Gordon Ford show, but the message hits Midge loud and clear. Will she accept being Tony Bennett's opening act? Are Mei and Joel going to get married (and will Mei convert to Judaism, per Moishe's request?)? Does Abe start a full-time career as an obituary writer?
We'll just have to wait for Season 5 of The Marvelous Mrs. Maisel to find out.
Stream Season 4 of The Marvelous Mrs. Maisel, now on Prime Video.