Here's the 'Upload' Season 1 Recap You Need Before Starting Season 2
The Prime Video series 'Upload' introduced the pros and cons of a digital afterlife through the lens of Nathan Brown. Let's recap Season 1.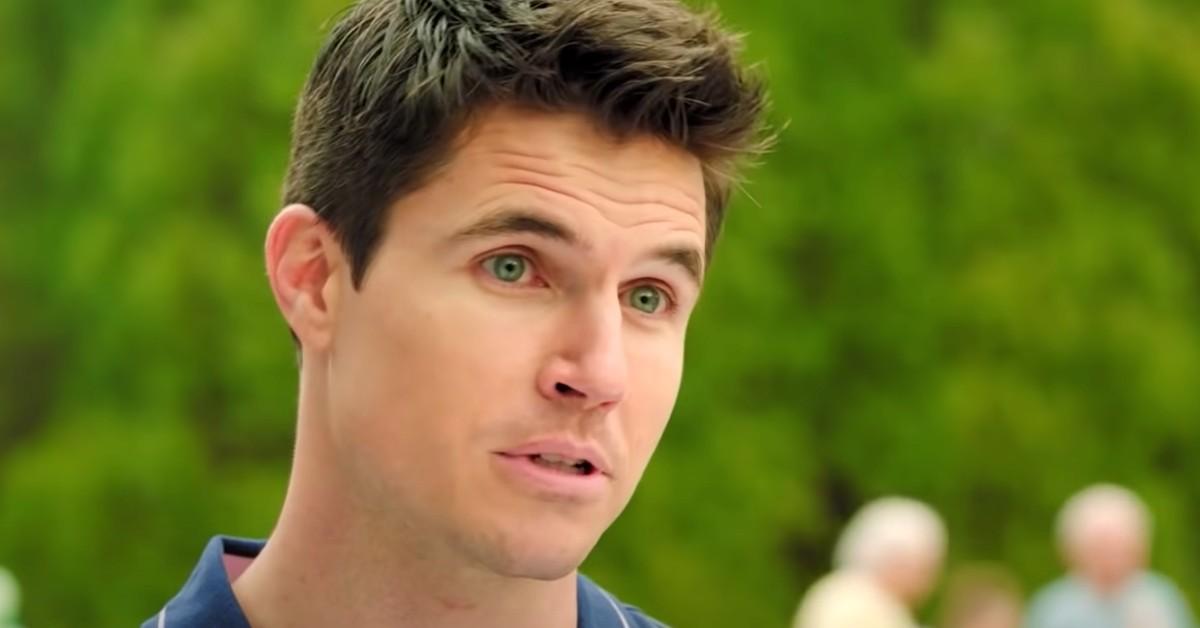 Spoiler alert: The following article contains spoilers for Season 1 of Upload on Prime Video.
It's been forever and a day since the hit Prime Video series Upload ended its first season (in 2020, to be exact) on a huge cliffhanger. The series was created by comedy mastermind Greg Daniels and follows the world in the year 2033, where a digital afterlife is possible... if you're rich enough to afford it.
Article continues below advertisement
Season 1 introduced us to the trials and tribulations of Nathan Brown (Robbie Amell), that is, what life is like for him after he dies. Nathan is a digital coder and a bit of a party boy who is mortally wounded after his self-driving car crashes. What happens to Nathan when his girlfriend Ingrid (Allegra Edwards) pays to have his soul's data uploaded into Lakeview, a fancy digital afterlife? Let's recap.
Here's the 'Upload' Season 1 recap you need before diving in to Season 2.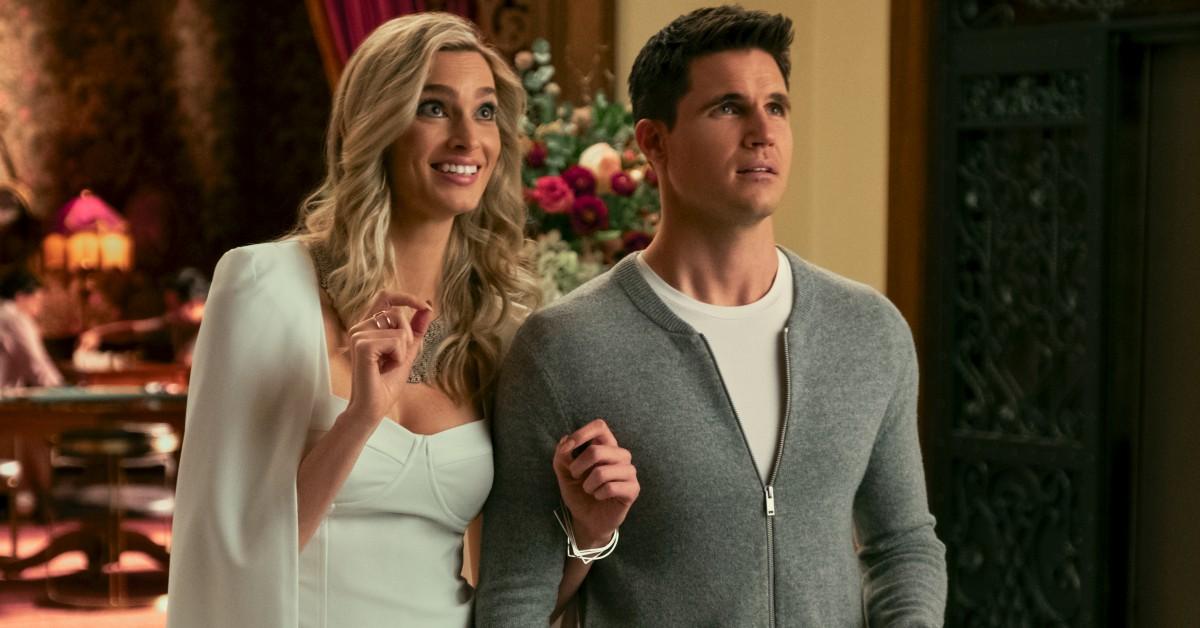 Article continues below advertisement
Did Nathan consent to being uploaded? Sort of. He's literally wheeled into the hospital, on the brink of death, when Ingrid pressures him into being uploaded so she won't lose him for good. Nathan, physically traumatized and clearly in no state to consent to anything, agrees. At first, he's quite content with digital afterlife in Lakeview. He can still "live," so to speak, in a digital heaven that resembles a fancy resort. Not only that, but he can also still communicate with Ingrid.
Every person uploaded to Lakeview gets assigned to their own customer service "angel," a representative who works for Horizen, the company that created Lakeview. Nathan's assigned angel is Nora Antony (Andy Allo), a sharp-witted, no-nonsense woman who easily connects with him. It's clear from the start that there's an underlying attraction between Nathan and Nora, but Nora has to ignore her feelings because acting on them could get her fired.
Article continues below advertisement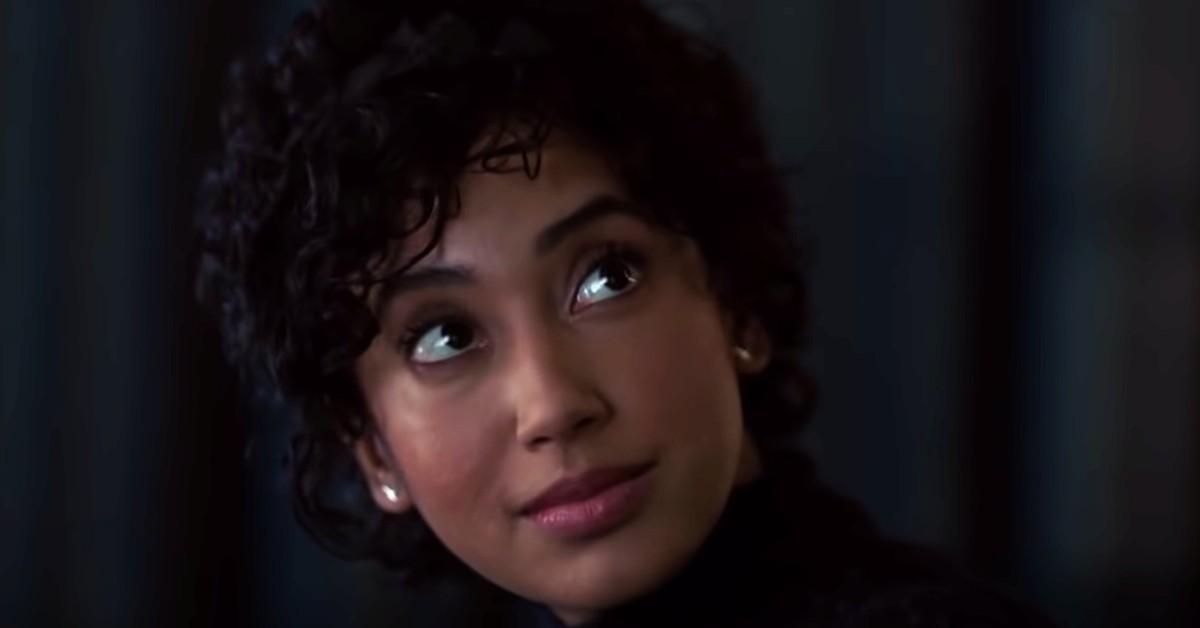 Season 1 introduced a huge mystery: Was Nathan actually murdered? After all, Nathan was working on the code for a no-cost afterlife alternative for those who couldn't afford Lakeview. Although Season 1 never directly answered who murdered Nathan, we were introduced to two credible suspects: Ingrid's father, Oliver (Barclay Hope), and Nathan's business partner and best friend, Jamie (Jordan Johnson-Hinds). Jamie and Nathan developed the code for the no-cost afterlife together.
Article continues below advertisement
It turns out that Nathan sold the code for the virtual afterlife he and Jamie had developed to Oliver, behind Jamie's back. Nathan didn't want to turn down Oliver's huge financial offer for said code because the money could help his family. Having Nathan killed and uploaded with Ingrid's financial backing would be a perfect cover for Oliver to keep an eye on Nathan and control him.
On the other hand, Jamie could've had Nathan killed for his betrayal.
Article continues below advertisement
Someone attacks Nora for investigating Nathan's death.
Once Nora starts looking into the suspicious circumstances regarding Nathan's car accident, she's attacked by a mysterious assailant. Initially, the assailant attempts to destroy the hard drive containing Nathan's data (basically, what keeps him "alive" in Lakeview). Once Nathan manages to kill Nora's attacker after they invade her apartment, Nora becomes more determined than ever to find out who killed Nathan. Nora 's father, Dave (Chris Williams), suggests she go off the grid for her own safety.
Before that happens though, Nathan breaks up with Ingrid. As a result, Nathan has to pay for his own downgraded Lakeview data plan. He realizes that his heavenly virtual afterlife truly is only for those blessed with finances, proving the value of the no-cost afterlife code he developed with Jamie. Nathan doesn't even have enough data on his two-gig plan to respond to Nora when she confesses how she feels about him.
Article continues below advertisement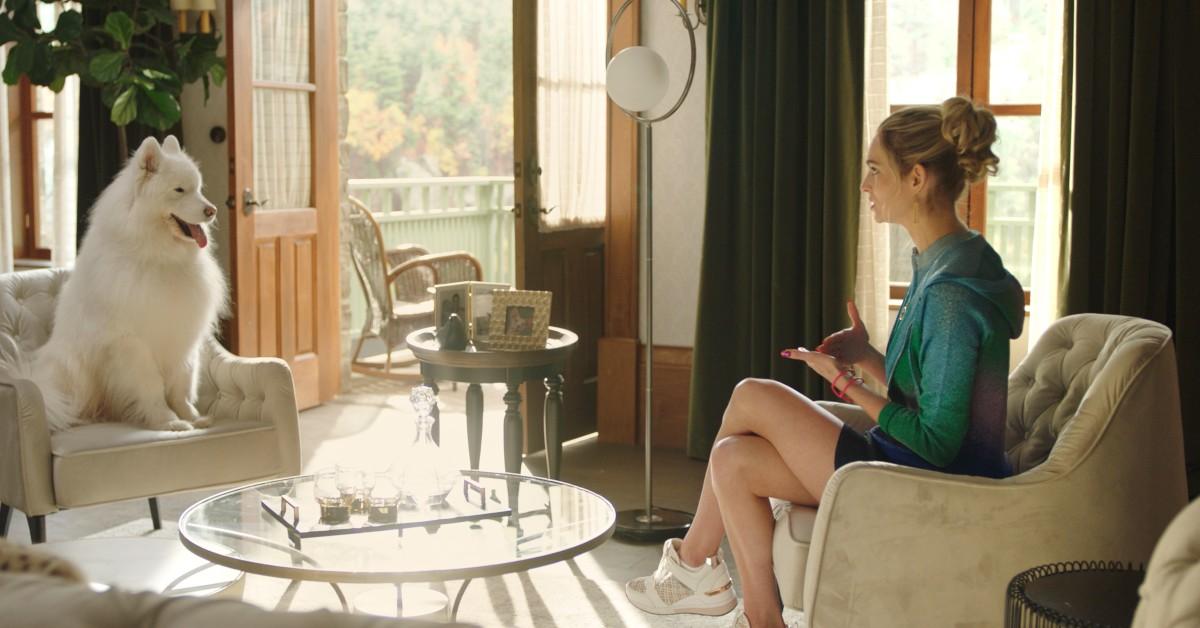 Ingrid, bless her heart, decides to take matters into her own hands post-breakup. Sure, Ingrid is spoiled and privileged, but Season 1 demonstrates that she does truly love Nathan (she even changed the setting on Nathan's car to prioritize the life of the car's driver, thus ruling her out so far as a murder suspect). Ingrid chooses to give up her life in order to upload herself to Lakeview so she can be with Nathan forever.
Will Nora be able to get over Nathan in Season 2? Will the mystery of Nathan's death actually be solved? Can Nathan's relationship truly be rebuilt on Ingrid's huge sacrifice alone? Hopefully, all seven episodes of Upload Season 2 will be able to answer our questions and perhaps, introduce some more.
Upload Season 2 drops on Prime Video on March 11, 2022.