Val Chmerkovskiy and Jenna Johnson's Relationship Timeline Says So Much About Their Love
The relationship timeline between Val Chmerkovskiy and Jenna Johnson has been wonderful to keep up with since they met on 'Dancing With the Stars.'
Couples falling in love with each other on the set of Dancing With the Stars have become more of a common reality as the show has gone on. Recently, the relationship between Jenna Johnson and Val Chmerkovskiy has been the center of attention for fans of DWTS. Here's what you should know about their relationship timeline and how they transitioned from dance floor colleagues to spouses.
Article continues below advertisement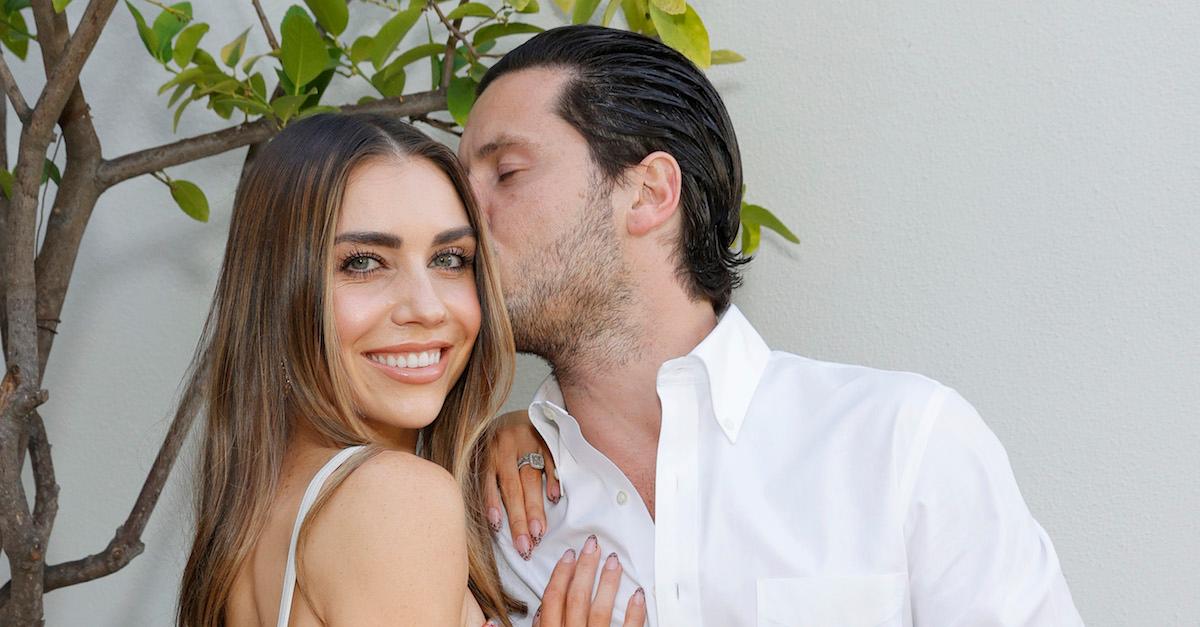 Jenna and Val first met in 2014 and started dating in 2015.
For Jenna and Val, things started out completely platonic when they first crossed paths in 2014 on the set of DWTS. They quietly dated for a few months but people eventually found out about their relationship in 2015. They were spotted getting cozy behind the scenes at rehearsals even though they didn't confirm the relationship.
Article continues below advertisement
They temporarily broke up in 2016.
As shocking as it was at the time, Val and Jenna broke things off in 2016. He briefly started dating Amber Rose, the model and actress who was once in a relationship with Kanye West much earlier on. By February 2017, Val and Amber decided to call it quits, leaving the door open for reconciliation between him and Jenna.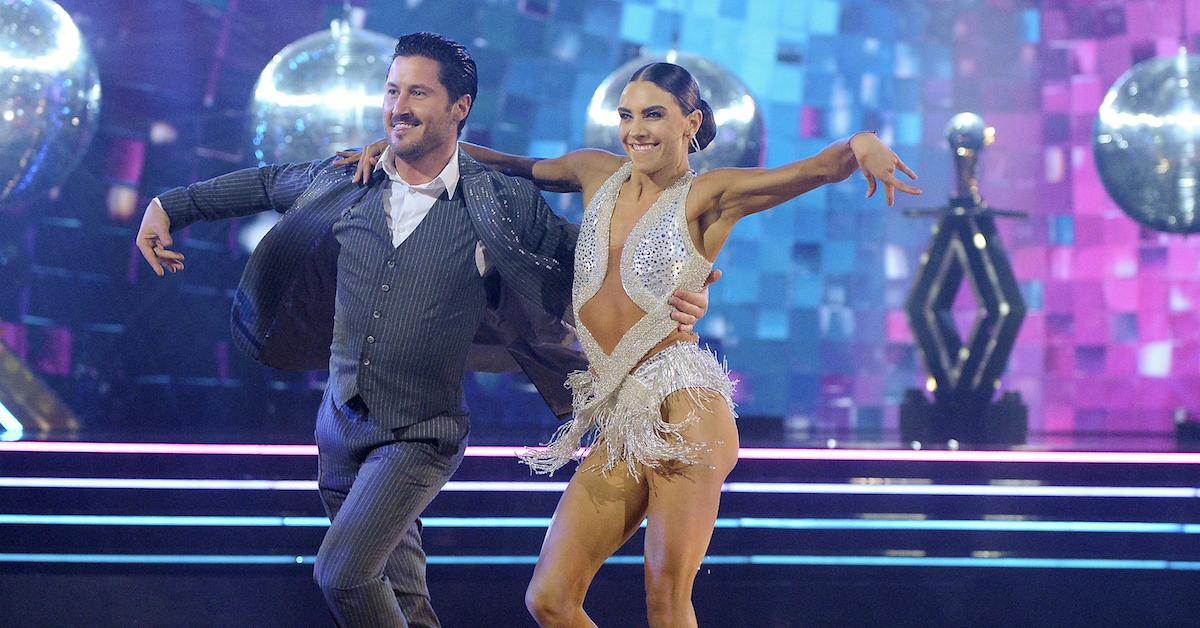 Article continues below advertisement
Val and Jenna got back together in 2017.
A romantic vacation to Europe was exactly what Val and Jenna needed to rekindle the flame of their romance. In June 2017, they took the trip together. Throughout their time they exchanged plenty of flirty comments back and forth on social media. Not too long after that, they decided to become Instagram official by posting sweet pics together at his brother's wedding.
Discussions about their own wedding started rising in 2018.
According to Us Weekly, Jenna revealed in May 2018 that she definitely already had conversations about getting engaged to Val and they also discussed possibly having kids in the future. By the time June 2018 rolled around, he was ready to make good on his word. He proposed to her during their romantic getaway to Venice, Italy. They posted engagement photos all over Twitter for their fans to relish.
Article continues below advertisement
Val and Jenna's wedding took place in 2019.
Val and Jenna decided the perfect place for their wedding ceremony would be at the Terranea Resort in Rancho Palos Verdes. The romantic event included some of their famous friends like Nikki Bella and Normani. Right after their magnificent wedding day, the newlywed couple went on their lovely honeymoon vacation to the island of Saint Lucia. Their April 2019 wedding was amazing but they decided to exchange vows once again in June 2019.
Article continues below advertisement
Their relationship appeared stronger than ever in 2020.
In order to honor safety precautions during the coronavirus pandemic, Val and Jenna weren't allowed to live together while filming DWTS Season 29. Although they had to deal with a lot of distance, it was clear that their relationship still remained tight-knit and filled with mutual devotion.
Article continues below advertisement
How are Val and Jenna doing now?
It's obvious that 2021 has been another great year for Val and Jenna's relationship. For Season 30 of DWTS, Jenna made history by dancing with JoJo Siwa in the first same-sex partnership on the show. Val, on the other hand, was paired with Olivia Jade Giannulli for the season which also got a lot of people talking about an alleged affair. However, Olivia confirmed that the rumors are totally false!
Even though Val and Jenna aren't dancing together onstage, they still seem to be happier than ever.
Watch Season 30 of Dancing With the Stars Mondays at 8 p.m. EST on ABC.