Break Out the Pink Blush! Here's the Best Valentine's Day Makeup Inspo TikTok Has to Offer
With Valentine's Day just around the corner, we present you with some pink-tastic TikTok makeup inspo! Get ready for hearts, hearts, and more hearts.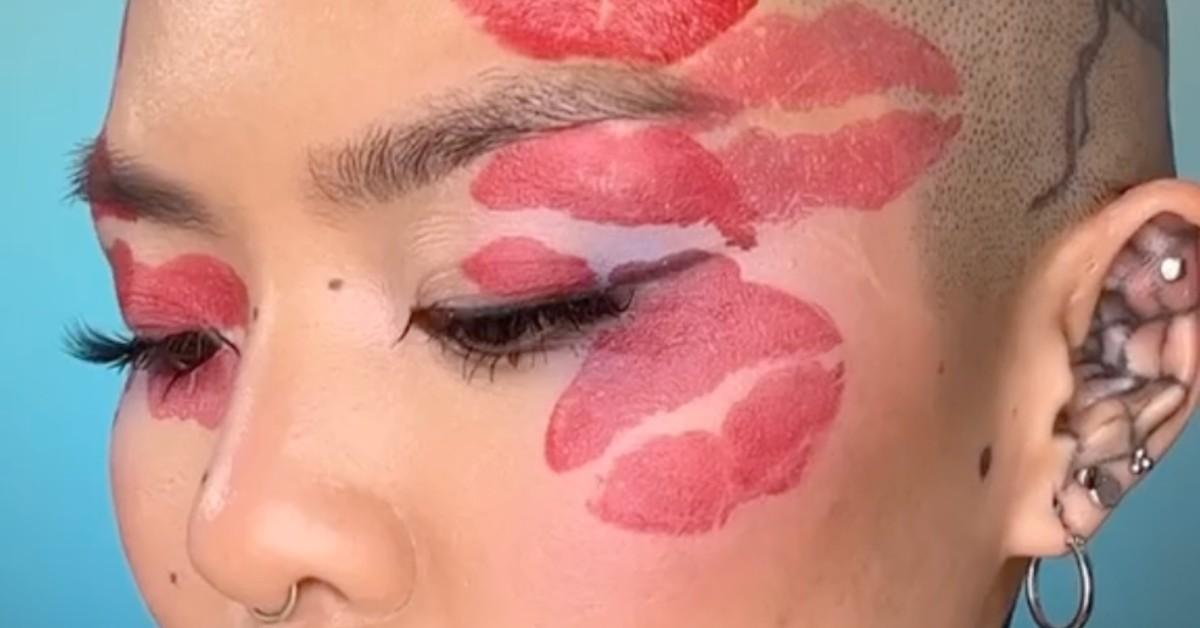 We get it, you're normally too busy to fuss with anything more than a few dots of concealer, some brow gel, and two hastily applied coats of mascara. And though we fully support wearing graphic neon liner and holographic glitter 365 days a year, we know it's not realistic.
Despite the normalcy of your makeup routine (we can't all be YouTube beauty gurus), there are a few annual occasions that beg for a fun, creative, high-glam look. Valentine's Day is one of them.
Article continues below advertisement
Whether you're looking to impress your partner or yourself, TikTok is brimming with dreamy, pinky, heart-infused Valentine's Day looks, and we're here to present you with the best makeup inspo the app has to offer. We hope you and your (definitely clean) makeup brushes are ready for juicy nude lips, bubblegum-pink shadow, and experimental artistry!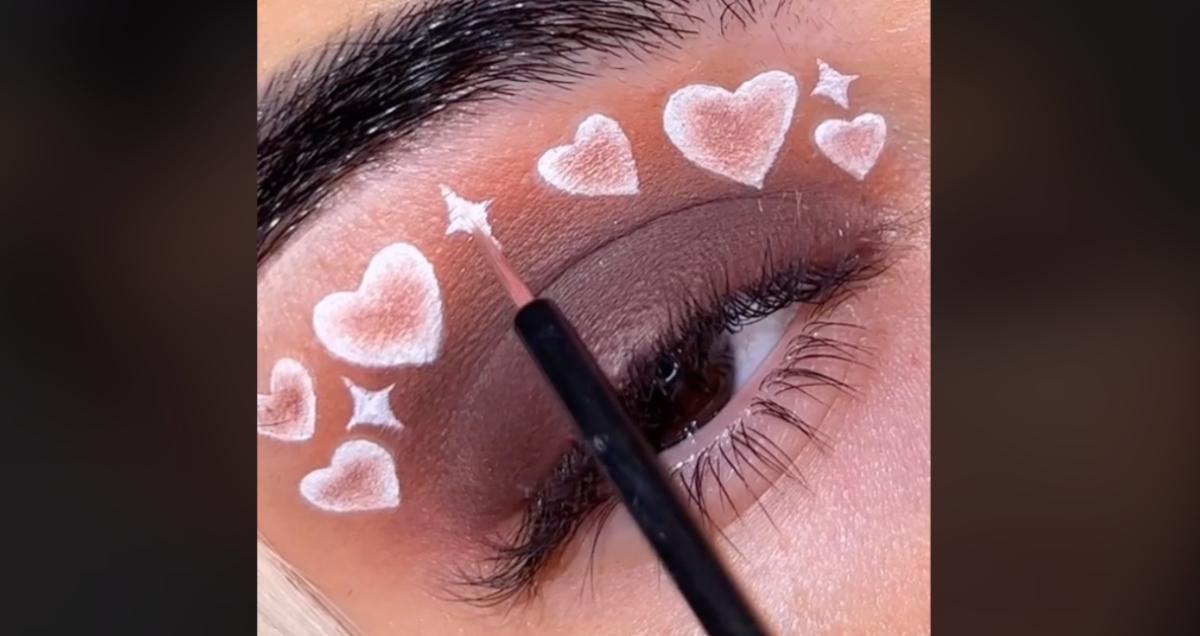 Did someone say hot pink cut crease?
We can't help but crush on TikTok user @b.q.a.j's absolutely stunning Valentine's Day makeup look. Though Jocelyn's TikTok doesn't offer a tutorial, we spot a classic matte cut crease with little drawn-on hearts and face gems (ColourPop Cosmetics has some), which were likely applied with lash glue.
Article continues below advertisement
Pucker up!
TikTok user @meicrosoft is known for serving us inventive, avant-garde makeup looks, and this smoochy Valentine's Day tutorial is no different.
After applying a satin red lipstick, Mei presses a sheet of cling wrap to her pout. From there, she uses her makeshift stamp to sporadically apply kiss prints to her face. To keep the prints from smudging, she dusts some translucent loose powder over her work, and voilà!
Article continues below advertisement
Heart eyebrows are wearable for any occasion.
"Did star brows, now heart brows for Valentine's," TikTok user @babyleska captioned their video. We've seen heart eyeshadow, but heart brows? We're over the moon.
Article continues below advertisement
This Valentine's look keeps it soft and simple.
Understandably, not everyone is comfortable walking around with bold hearts and kisses stamped on their faces. For those who prefer a more subdued look, TikTok user @olvijaoli offers an understated V-Day tutorial. With soft pink shimmer, fuchsia liner, and flushed cheeks, this look is subtly romantic.
Article continues below advertisement
This baby-pink inner corner pops like no other.
TikTok user @logannicolemua's "easy and wearable V-Day glam" takes a basic brown smoky eye and effortlessly gives it the Valentine's Day treatment. We are drooling over that baby-pink pop of color!
Article continues below advertisement
We have heart eyes for this look.
Today we've learned that brown and pink just belong together. TikTok user @steniearreola proves this by painting half-hearts on the lids using soft pink and chocolate brown eyeshadow, not to mention loads of patience. Estephania really is the Queen of Hearts!
Article continues below advertisement
Looking grungy and gorgeous!
TikTok user @tias.mua takes a '90s rust eyeshadow look and gives it a romantic edge with the addition of tiny white hearts, cartoon sparkles, and a bright waterline. Sure, it likely took her hours to complete, but the end result is worth it. We're in love.