It's Been One Year Since Vanessa Guillen's Body Was Found — Her Fiancé Is Still Mourning Her Loss
It's been almost one year since Vanessa Guillen's body was found outside of her military base. Now, her fiancé is speaking out about her murder.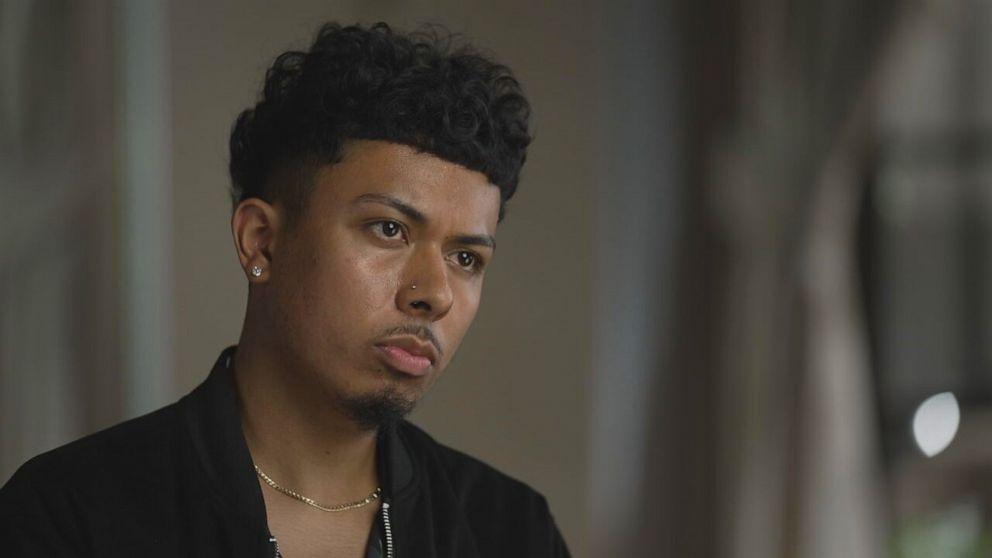 The loss of a loved one can be extremely traumatic for anyone, but for Vanessa Guillen's fiancé, Juan Cruz, it's devastating. Vanessa Guillen was the army specialist who went missing back in April 2020. Her fiancé, her family, and her friends searched tirelessly until the investigators found Guillen's dismembered body miles outside of her Fort Hood military base.
Article continues below advertisement
As the investigation got underway, more and more details came out about Guillen's life, which made her love story with her fiancé all the more tragic. Guillen's sister, Mayra, and their mother divulged that Guillen was also being sexually assaulted on the military base.
So today, Vanessa Guillen's fiancé asks the question, "The military is protecting us, but who is protecting them?" 20/20 investigates this very question through the lens of Guillen's tragic story.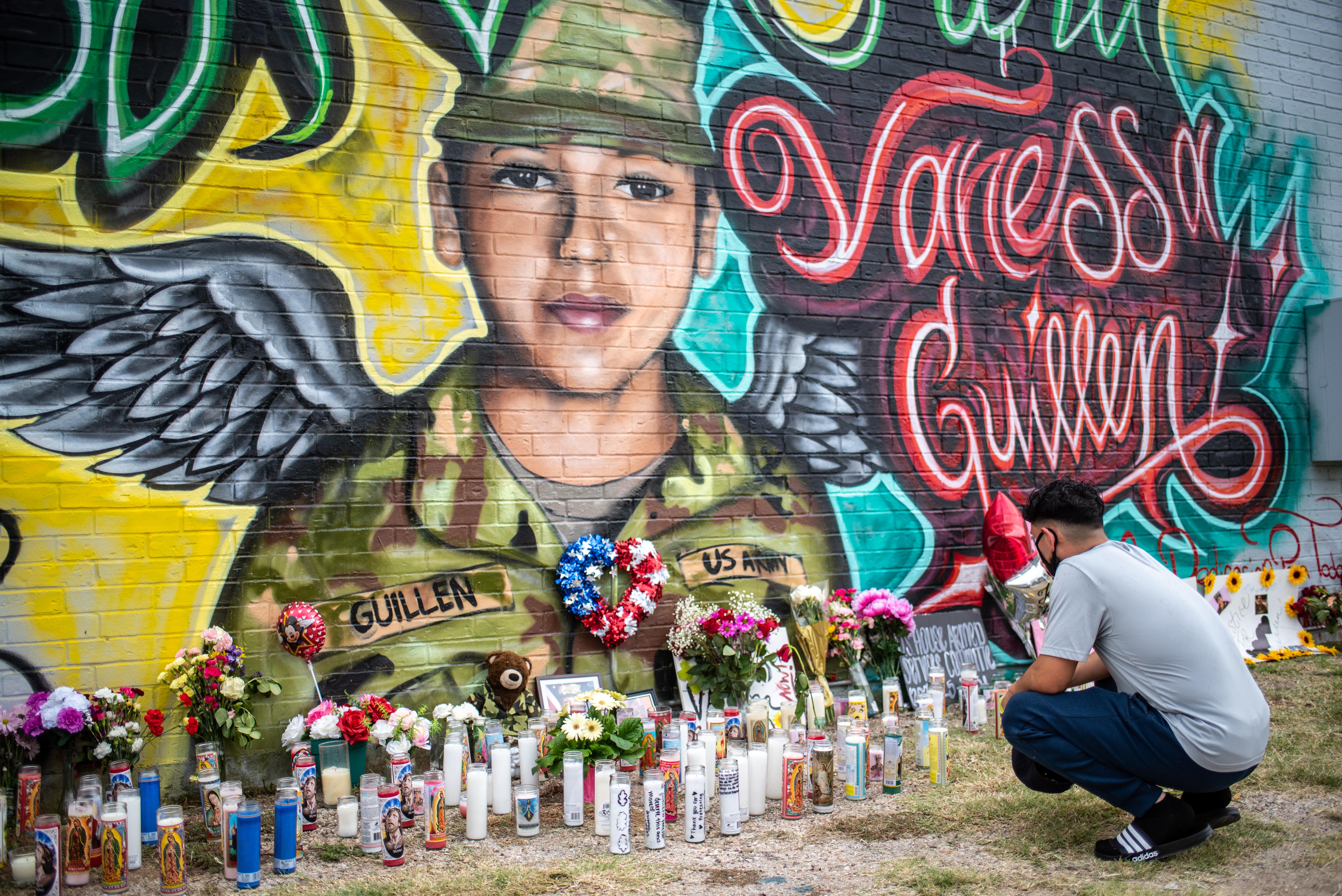 Article continues below advertisement
Vanessa Guillen and her fiancé met when they were only 15 years old.
Guillen's fiancé, Juan Cruz, fills 20/20 in on their love story. He remembers that he first saw Guillen at a quinceañera. "She looked at me once and I said, 'Man, she's pretty," Cruz reminisces. "We danced all night and that's how I met her."
At the time of her disappearance, Guillen was 20 years old, so it's probably safe to say that Guillen and Cruz were each other's first big love.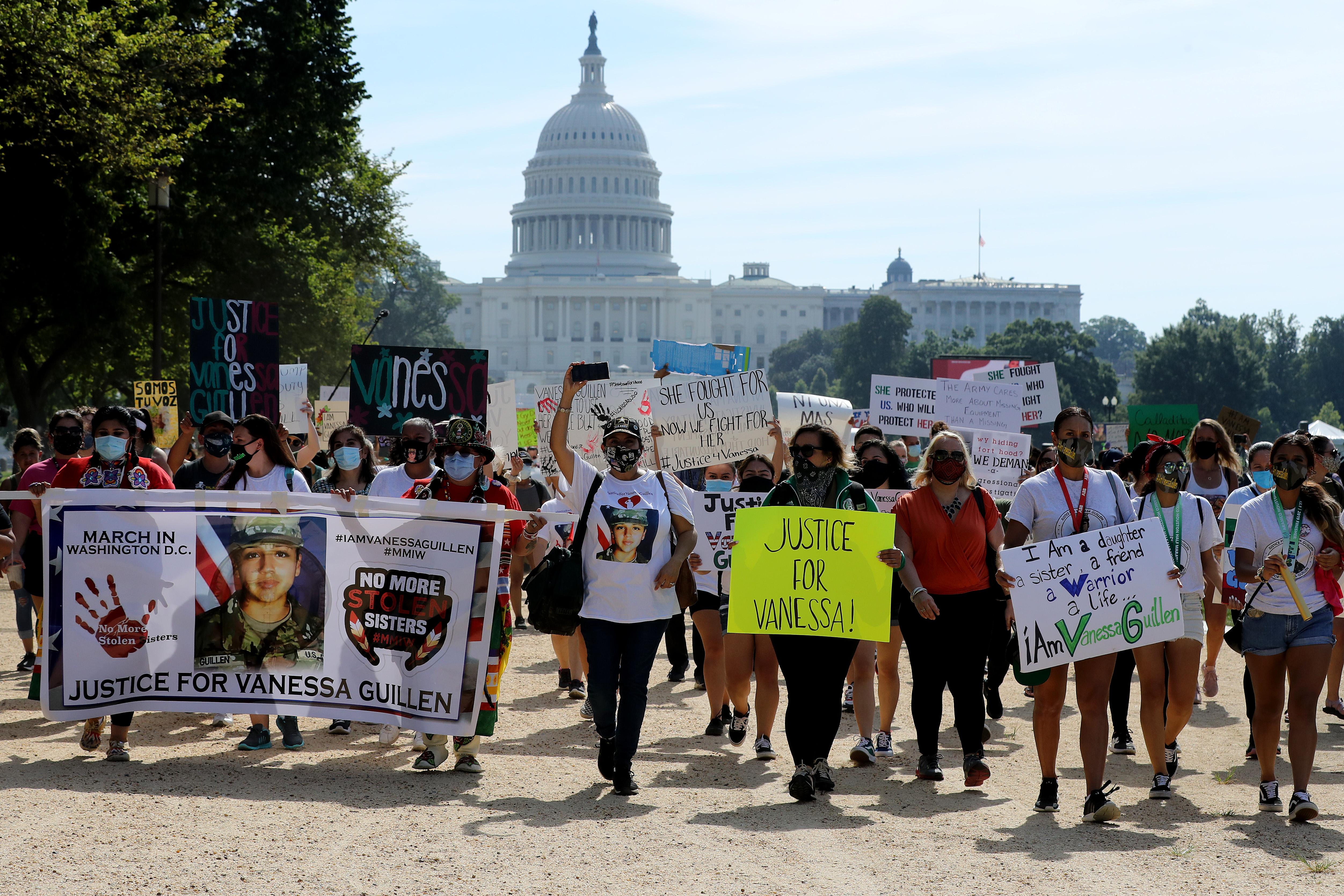 Article continues below advertisement
It's rare for high school sweethearts to stay together, but Guillen and Cruz defied the odds. In March 2020, Cruz got down on one knee to ask Guillen to spend the rest of her life with him. She said yes, and the young couple immediately started preparing for their wedding. Cruz described the proposal: "She was beside me. She was just smiling, looking at her parents. We were all happy."
Cruz remembers their relationship fondly.
Cruz shares on 20/20 that Guillen was a major fitness nut. She got so frustrated when all the gyms closed at the start of the COVID-19 pandemic that she would say to her fiancé, "Let me carry you so I can do squats." She was always super strong — so strong in fact that she really could carry Cruz on her shoulders.
Article continues below advertisement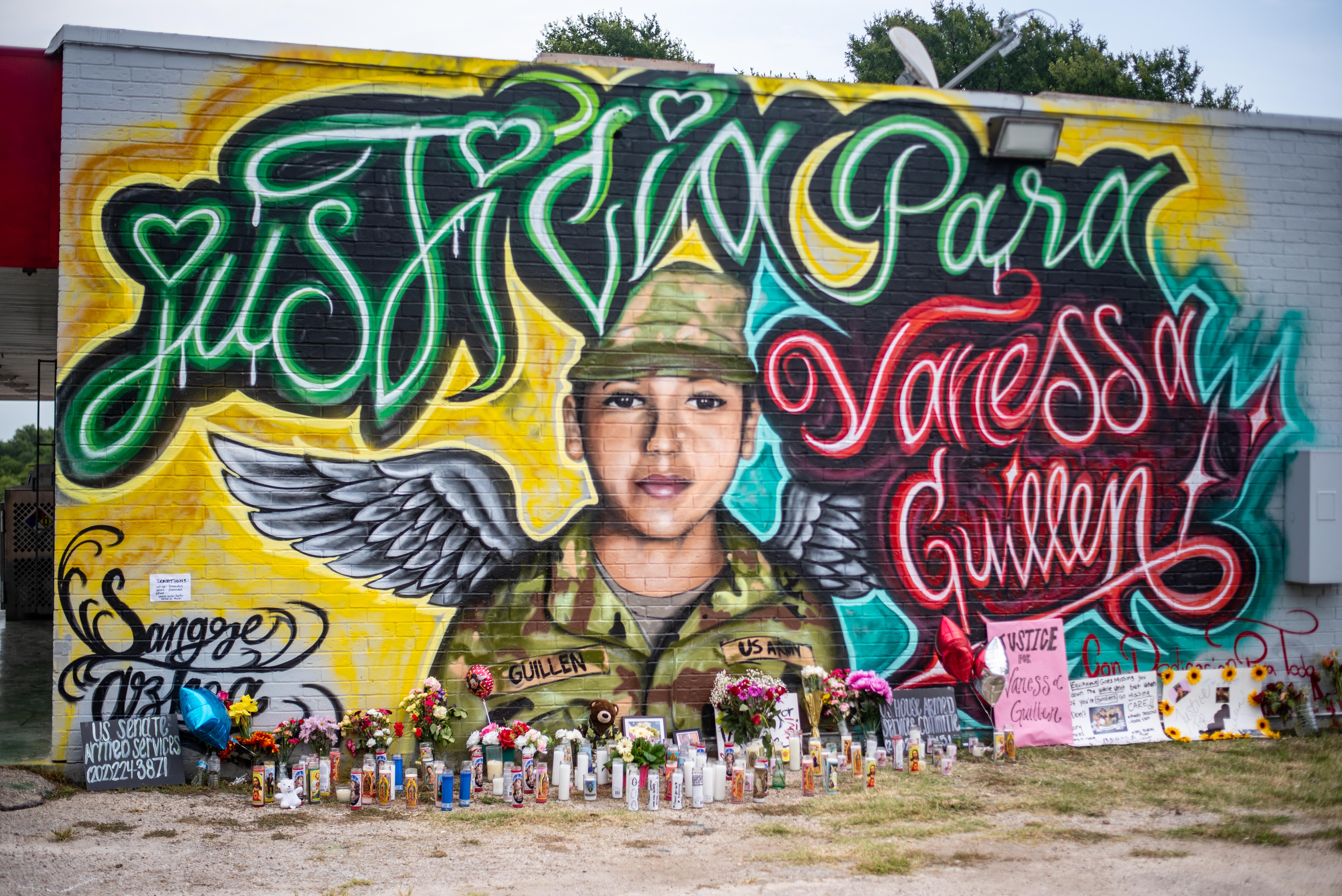 In an interview with People, Guillen's fiancé explained how they made it work when Guillen was at the military base. "Every time she came, it was like a honeymoon to me. Everything was perfect," Cruz said. Plus, she was already wedding planning before her brutal murder. Cruz shared, "She had the planners, everything. She had the wedding hall and the band to what type of food."
Article continues below advertisement
Now, Cruz still advocates for justice for Guillen and for women like her.
The pain that Cruz has gone through is unimaginable. And while it might be easier for some people to shut down and try to forget about this, Cruz now faces the loss of Guillen head-on. He and Guillen's family still advocate for justice.
Although Guillen's suspected murderer took his own life before he could plead in front of a court, his girlfriend's trial is happening very soon. Cruz and Guillen's family organized a march to keep the suspect's girlfriend behind bars.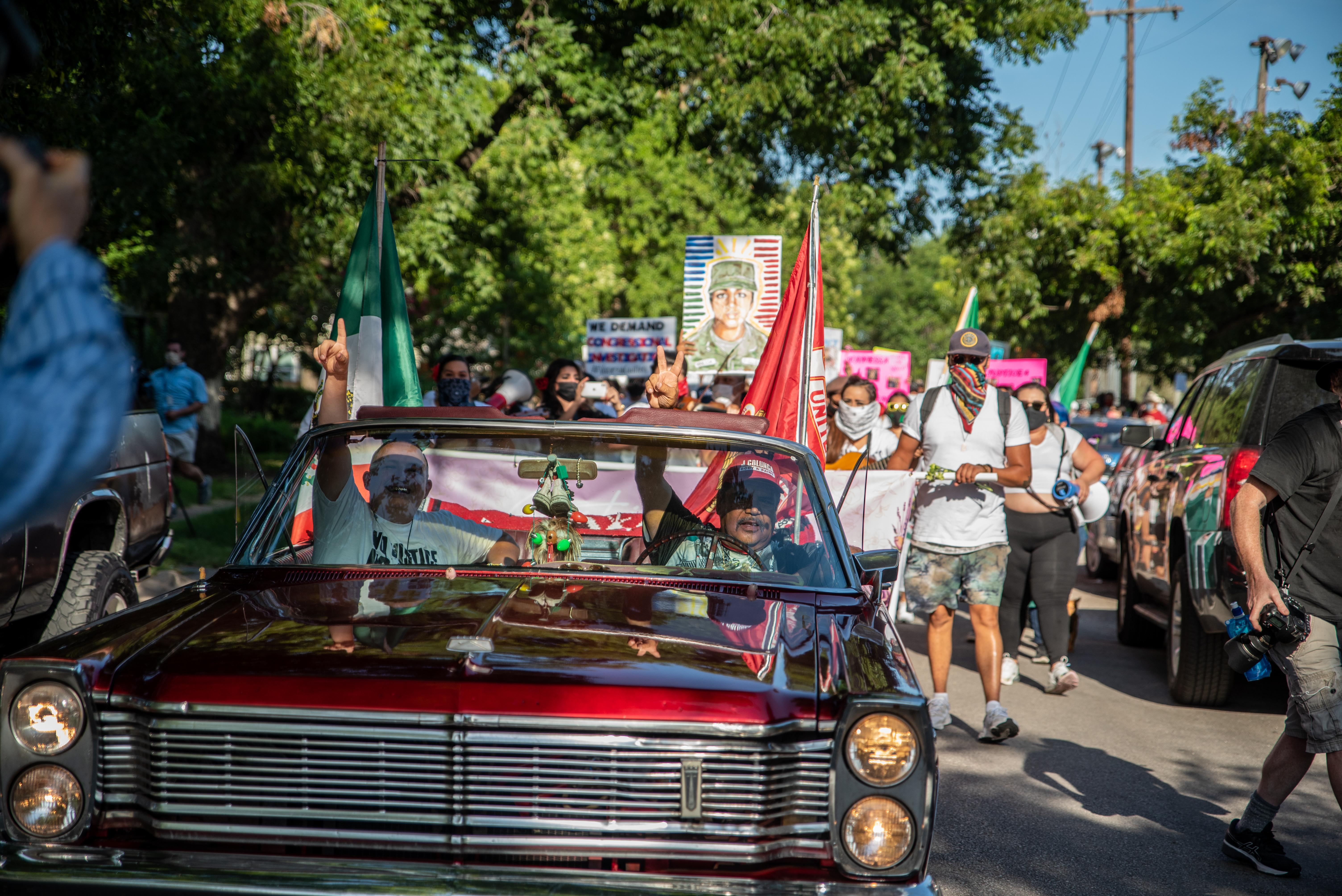 Article continues below advertisement
On his Twitter, Guillen's fiancé's bio is simply the "Justice for Vanessa Guillen" hashtag. He also regularly tweets about updates in the case and on the news, as well as sharing other missing persons' cases. He also seems to be proud of the "I Am Vanessa Guillen" bill that's currently proposed to make sure nothing like this ever happens again to anyone else.
However, what Cruz wants most is answers. Imagine losing the person you love the most and not knowing why? That's definitely the worst part. Maybe 20/20 will be able to provide some sense of closure in its investigation.
Tune into 20/20 on June 11 at 9 p.m. EST on ABC.