Vanessa Taylor Has an Interesting Connection to [SPOILER] on 'Chicago Med'
While 'Chicago Med' is saying goodbye to some of its cast members, Vanessa Taylor is a new addition. Who is she and what's her connection to Maggie?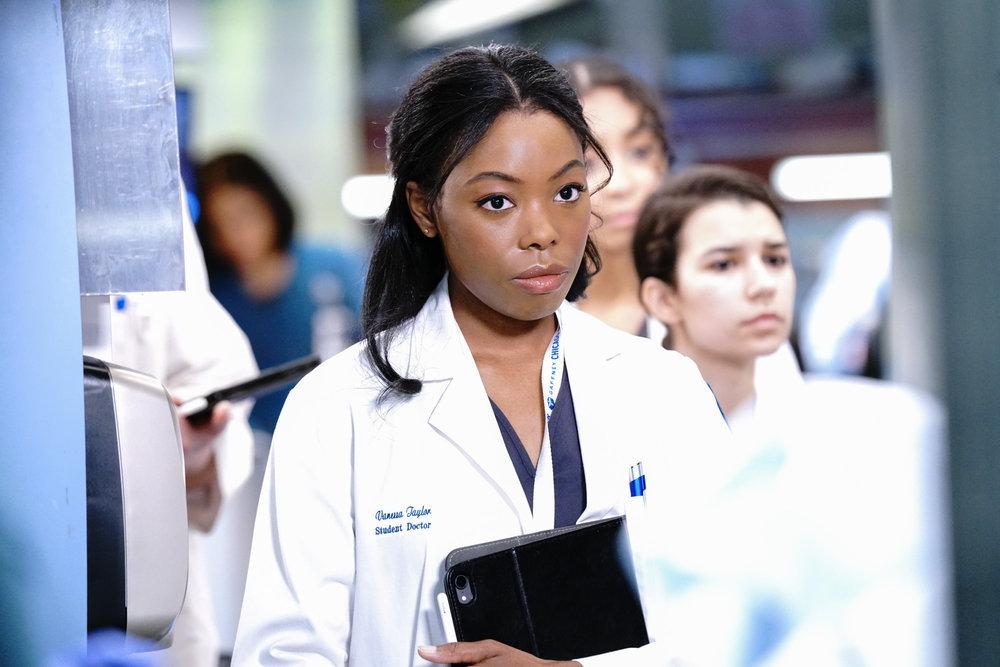 It's been a rocky season for the doctors on Chicago Med. While the physicians have been trying to juggle everything happening in their hospital due to the ongoing COVID-19 pandemic as well as everything in their personal life, the cast isn't in the clear just yet.
A couple of the show's regulars are already set to leave by the end of Season 6 — but it looks as though they'll be replaced with some fresh faces. Vanessa Taylor is a new character introduced this season — but who is she?
Article continues below advertisement
Who is Vanessa Taylor?
The new character is introduced in the Chicago Med episode "What a Tangled Web We Weave," which is the 13th episode of Season 6. Vanessa is an accelerated medical student who joins the team as the hospital begins to expand its program. Following the influx of medical student enrollment thanks to the COVID-19 pandemic, the Gaffney Chicago Medical Center has decided to expand their Emergency Department training program to match the surge.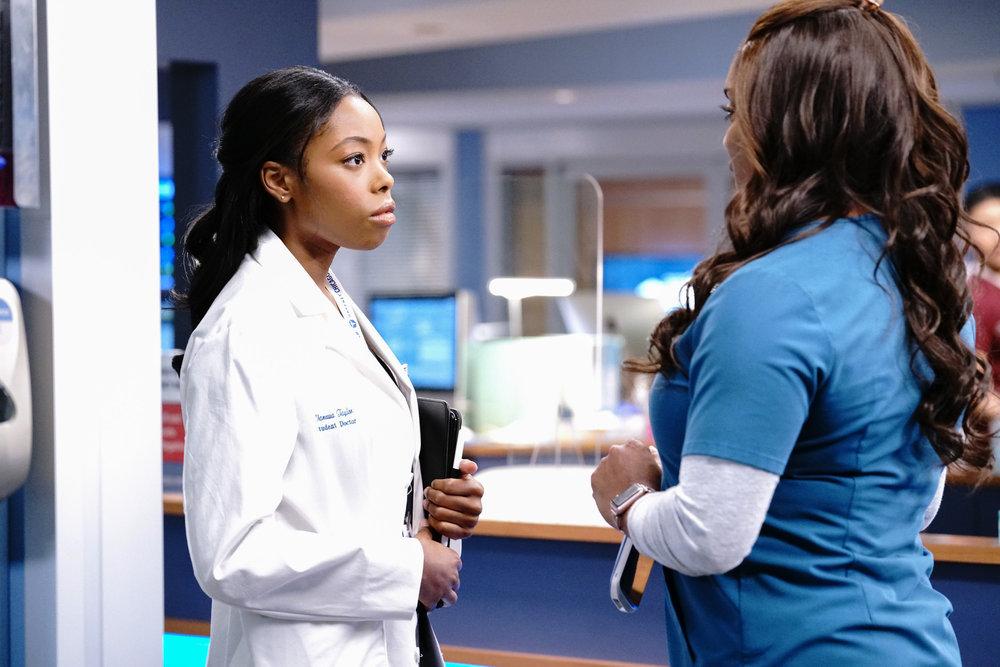 Article continues below advertisement
This means Season 6 is seeing some new characters, and Vanessa is one of them.
We don't know much about Vanessa's character at this time, but she's supposedly the youngest person in her class, making her a driven prodigy to be added to the team. Vanessa also has a connection to one of the nursing staff, Maggie, that will reportedly cause some riffs in the hospital.
This connection to Maggie is particularly eye-catching since Maggie was the nurse who suggested expanding the hospital's training program — which is the catalyst for Vanessa's introduction to the show.
Maggie has also been talking about a biological daughter she previously had and then gave up for adoption. Since Vanessa is indeed her biological daughter and Maggie has no other biological kids, this must be Vanessa.
The young med student is played by Asjha Cooper.
Article continues below advertisement
Who is Asjha Cooper?
Asjha is no stranger to television and has been working in the industry for a decade now. She got her start in a guest appearance on Friday Night Lights in 2010 as Tinker's Sister before moving on to take a recurring role as Jessica in Secret Diary of an American Cheerleader.
Following those roles, she had another few guest appearances in MTV and Nickelodeon shows, specifically Faking It and Sam & Cat.
Article continues below advertisement
Her big break was as the role of Sharon in the 2016 film Everybody Wants Some!! before being cast as Eva on Snowfall.
Alongside Chicago Med, Asjha has been on All American for the last two years, reprising her role of Kia Williams a few times throughout the series' run.
On her Instagram page (where she has a not-insignificant following of 24,000), she shares plenty of travel shots (pre-pandemic, of course).
Asjha also seems to spend some time on TikTok. On her Instagram, she's only shared one of the previous TikToks that she made, but it seems like the rest of us, she's hopped on to the video-sharing app to fill some of her extra free time.
It's likely Asjha's character will be a regular this season, so keep an eye out for what she's up to when Chicago Med airs on Wednesdays at 8 p.m. EST on NBC.