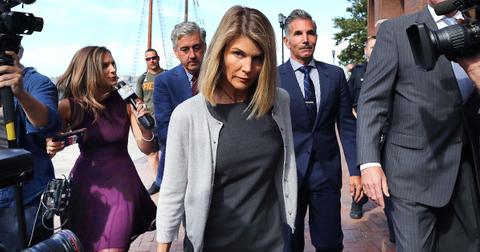 Who Has Been Sentenced From the "Varsity Blues" College Admission Scandal?
By Distractify Staff

Updated
Secrets, lies, and cover-ups exposed!
The new documentary, College Admissions Scandal: Varsity Blues, will take a closer look at the bombshell scandal that led to the arrest of more than 30 parents after they were charged with cheating the system and paying large sums of money to get their children into college.
"I know that the college admissions system is rigged ... because I helped rig it," a hidden figure states in the upcoming investigative documentary, which will be released on Reelz. The special promises that "the celebrities were only the beginning of this scandal," which led to the arrest of well-known actors Lori Loughlin, Felicity Huffman, and many high profile figures.
Following the 2019 arrests, some involved in the scandal have since plead guilty and have even served their sentences.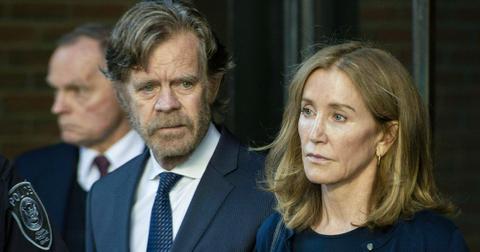 Here's what to know about the "Operation Varsity Blues" sentencing.
According to CNN, eleven parents took a deal and plead guilty to conspiracy fraud and have since been sentenced, which ranged from having to serve five months in prison to only paying a fine.
The following parents have or will serve jail time.
William H. Macy's wife Felicity was one of the first individuals sentenced by the court. She plead guilty to conspiracy to commit mail fraud and honest services fraud to help her daughter Sophia, 19, cheat on her SAT test, which saw her scores boosted.
The Desperate Housewives actor served 11 days in prison in October 2019, paid a $30,000 fine, and served 250 hours of community service at a nonprofit organization.
Devin Sloane was sentenced to four months in jail, a $95,000 fine, and 500 hours of community service. The Los Angeles business executive was charged with paying the mastermind behind this whole operation, William "Rick" Singer, $250,000 and falsely presenting his son as a water polo recruit.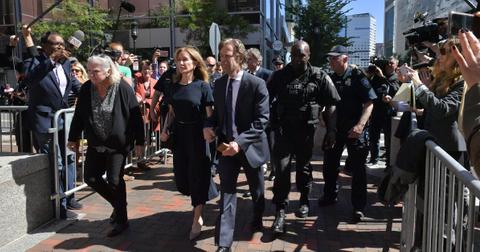 New York attorney Gordon Caplan paid Singer $75,000 to boost his daughter's exam scores. He was sentenced to one month in prison, 250 hours of community service, and a $50,000 fine.
Gregory and Marcia Abbott paid more than $100,000 to have their daughter's ACT and SAT scores boosted for Duke University. They will each serve one month in prison and 250 hours of community service, as well as pay $45,000.
Agustin Huneeus was sentenced to five months in prison, a $100,000 fine, and 500 hours of community service after paying Singer $300,000 to change his daughter's test scores and have her pose as a water polo recruit.
Toby MacFarlane will serve six months in prison (the longest sentence yet), pay a $150,000 fine, and perform 200 hours of community service. The former real estate executive paid $450,000 to get both his son and daughter into the University of Southern California.
While some parents have plead guilty to the fraud charges, many of which were in relation to conspiracy and mail fraud, other celebrity and high-profile parents are awaiting trial after not taking the initial deal offered.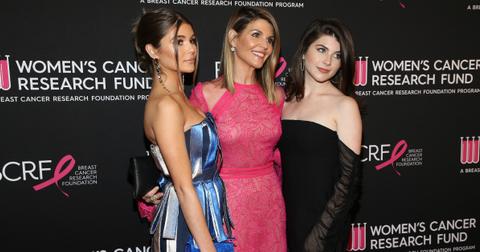 Actor Lori Loughlin and her husband Mossimo Giannulli have reportedly been preparing for their upcoming trial after pleading not guilty to conspiracy charges, money laundering, mail fraud, and honest services fraud.
The pair allegedly paid Singer $500,000 and presented their daughters, Olivia and Isabella, as athletes on the crew team so they could attend USC.
Catch College Admissions Scandal: Varsity Blues airing on Reelz on Saturday, Feb. 8, at 8 p.m. ET.