We're Obsessed with 'Million Dollar Mile' Defender Veejay Jones
Veejay Jones is the youngest defender on 'Million Dollar Mile'. Learn more about him, his background in sports, and his very athletic girlfriend.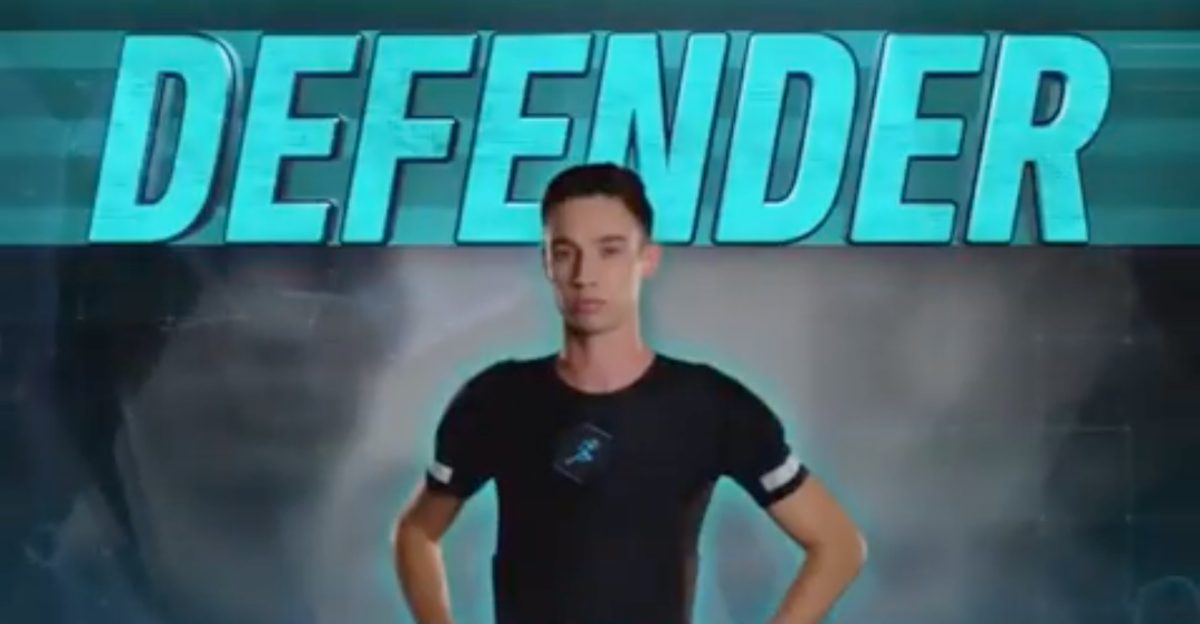 If you thought you could do the Titan Games in your sleep, boy do we have the athletic competition show for you. This latest CBS reality series, Million Dollar Mile, is the brainchild of powerhouse and three-time NBA champion LeBron James — but it requires a tiny bit of explaining before you take the deep dive into the competition.
Article continues below advertisement
The premise sounds simple enough: Complete an insanely challenging obstacle course and collect your $1 million at the finish line.
Not so fast, say LeBron and his crew. To take home the prize money, contestants have to complete the course, yes, but they also have to complete it faster than the world-class champion who's "defending" the million-dollar pot.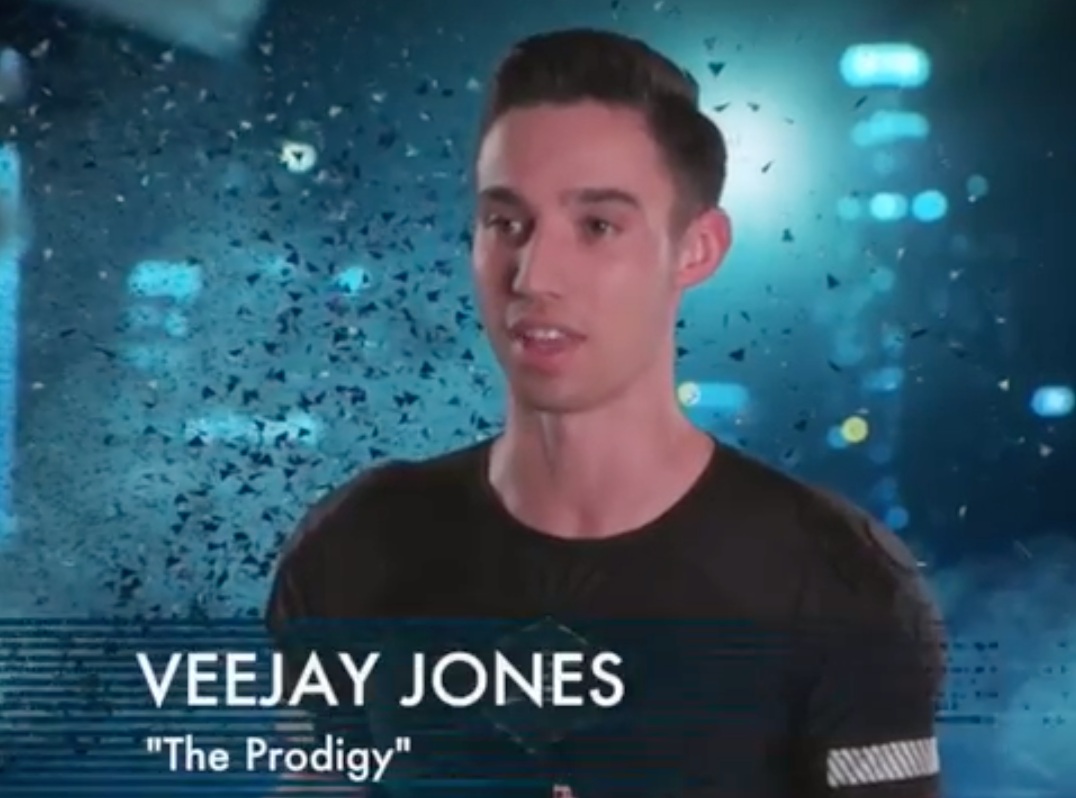 Article continues below advertisement
And by world-class, we mean LeBron and his team really found the crème de la crème of athletes to tap as "defenders." We're talking Spartan Race champions, national soccer team players, and a former Green Beret. Super casual.
Meet defender Veejay Jones, our newest crush.
But one defender in particular has caught our attention, and his name is Veejay Jones, AKA "The Prodigy." This guy is only 20 years old and he's been holding the record for the youngest Spartan Race winner in history since he was 16. Damn.
Article continues below advertisement
"If you want someone who's going to protect a million dollars, I'm your guy," he says in a teaser where the show dubs Veejay "The Young Gun." When Veejay isn't filming for the show, he's competing in the most challenging races in America. In addition to racing in the Spartan U.S. National Series race (which he won, by the way), he's also an Elite OCR athlete.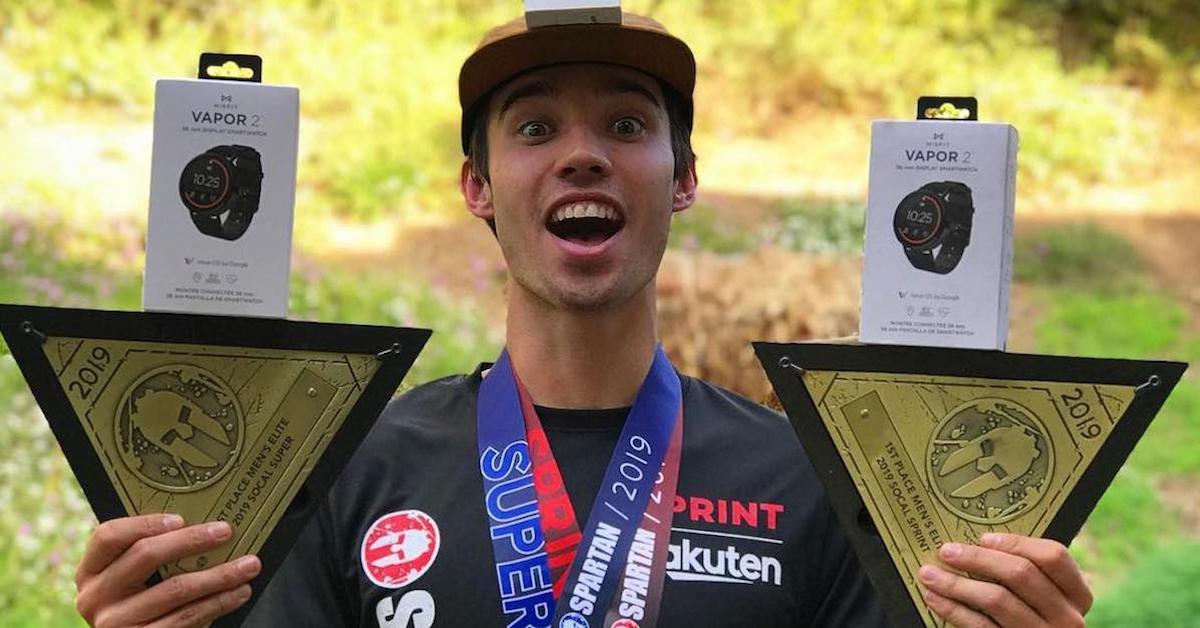 Article continues below advertisement
For sedentary noobs who might be unfamiliar with the term (it takes one to know one), that means Veejay is a star at obstacle courses in particular. As he puts it, "Obstacle racing is the perfect balance of speed, strength, endurance... Everything coming together. And that's what I'm built for."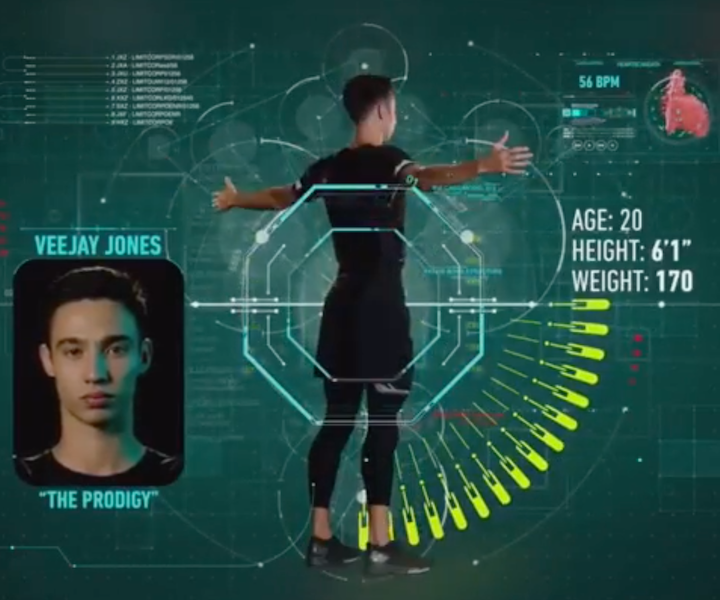 Article continues below advertisement
"The Million Dollar Mile is the largest platform for obstacle course racing in the world," he explains. "And you have contestants racing to complete this and earn ultimately the million dollars. But you got people like me chasing them down, doing everything in our power to prevent them from getting to that million."
"The runners really underestimate the defenders — especially me. They see me walk out on the stage, see this little kid and they think, 'I got that guy.' Until I pass them on the first obstacle and they go home empty-handed."
"I'm just gonna keep crushing souls and sending people home," he concluded. Savage! We'd be shaking with fear if we had to compete against him for the Million Dollar Mile. If you, however, are unfazed by Veejay, apply to get on the show yourself.
Sorry hons, Veejay's taken — and his GF is fitter than you.
Article continues below advertisement
We couldn't contain our curiosity when it came to figuring out whether our new crush was spoken for. Mainly because we wouldn't have minded enlisting his personal training skills if he wasn't. But, alas, it seems Veejay happily dates another OCR athlete — "marathon finisher," and "20-year-old fitness lover," Sarah Dahill. Birds of a feather, we suppose.
And it looks like Sarah and Veejay do parkour, scale crazy climbs and go on races together for fun. Wow. Though we wish we could relate, we sadly cannot.
But one thing's for certain: We will definitely be tuning in Wednesdays at 9 p.m. to Million Dollar Mile on CBS to cheer Veejay on. And you should too.