Are Virtual Appointments at Kleinfeld a Real Thing?
Kleinfeld has new policies due to the coronavirus, and many are wondering if they're opening up the option of virtual appointments. Here's the scoop.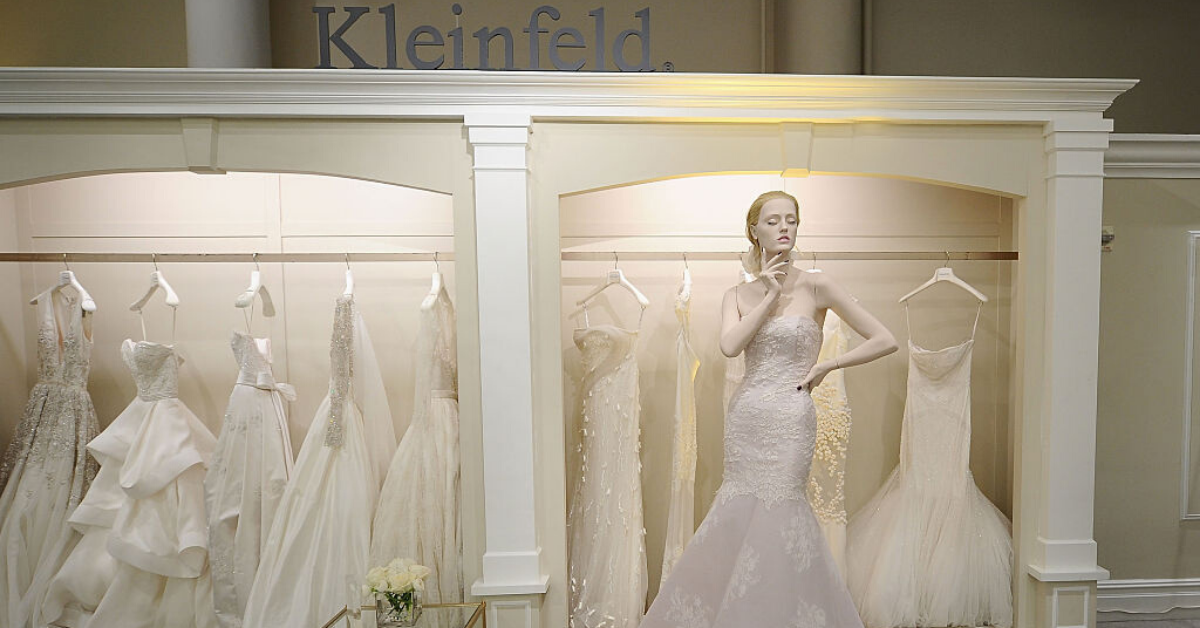 Nothing stands in the way of a bride-to-be on the hunt for the wedding dress of their dreams. And we mean nothing.
Case in point: Even a global pandemic can't stop shoppers from knocking down the doors of legendary bridal boutique Kleinfeld Bridal in New York City.
Article continues below advertisement
The 35,000 square-foot Manhattan hot spot is where TLC's Say Yes to the Dress has been filmed since 2007, and is home to more than 250 bridal consultants. And it has been in the game for more than 70 years, according to its web bio. But there were certain rules that came with visiting the high-end retailer before the coronavirus began.
Article continues below advertisement
So how do Kleinfeld appointments work now?
Like retailers and businesses nationwide, Kleinfeld is enforcing a new set of standards to keep clients and personnel safe. But they've also had rules of their own, and even offer Kleinfeld 101 classes and online materials to give their clients the lay of the land.
The exclusive boutique has always been by appointment only, which can be made online, but sometimes hard to come by. The store sees some 17,000 brides per year, according to the New York Post.
Article continues below advertisement
Kleinfeld requires a credit card to hold appointments, and charges a $100 cancellation fee if a client cancels within 48 hours.
But as seen on Say Yes to the Dress, most appointments don't just include the bride and the Kleinfeld consultant. Many clients bring their mom, future mother-in-law, and even their entire bridal party along to help them choose "the one."
That's not an option at the moment, as Kleinfeld is enforcing a "bride plus two" policy. That can be disappointing for people wanting to bring their whole entourage. But they've made in-store iPads available to video chat with friends and family who would otherwise be invited or would like to be included.
Article continues below advertisement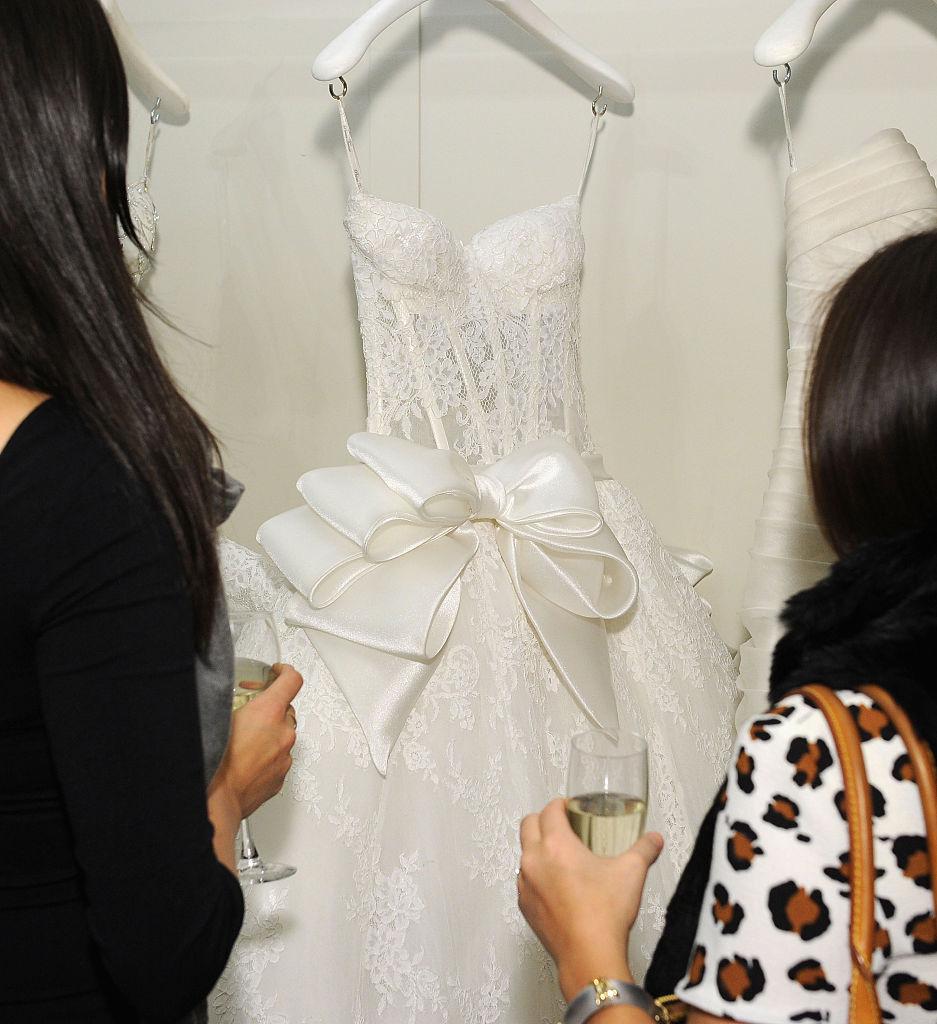 That's not the only store restriction.
Aside from a guest limit, masks are required for brides, their guests, and consultants alike. There's a six-foot space requirement for social distancing between parties, which the store describes by saying, "Just imagine a very long dress train!"
Kleinfeld's coat room is temporarily closed, and they can't accommodate guest luggage as they usually do having so many clients coming from near and far.
Article continues below advertisement
Hand sanitizer stations have been set up throughout the store, and dresses are sprayed with a non-toxic shield spray every time they're tried on.
Security guards are on-site to keep things running safely and smoothly, and ensure the regulations are being followed.
Article continues below advertisement
Is Kleinfeld offering virtual appointments?
As far as we can tell, Kleinfeld is offering in-person appointments only. They had shut their doors to the public because of the pandemic, but announced a re-opening via Instagram for June 25.
And that makes sense, because not only does Kleinfeld offer a whole experience of its own, but looking at a dress and trying it on are two entirely different things.
Their dresses are said to range from $2,000 to $30,000 retail value. The central messaging on their website is, "We're Open! View Our New Covid Guidelines. The Kleinfeld staff is anxious to meet you and has created the following guidelines for the safety of you, your guest and our staff."