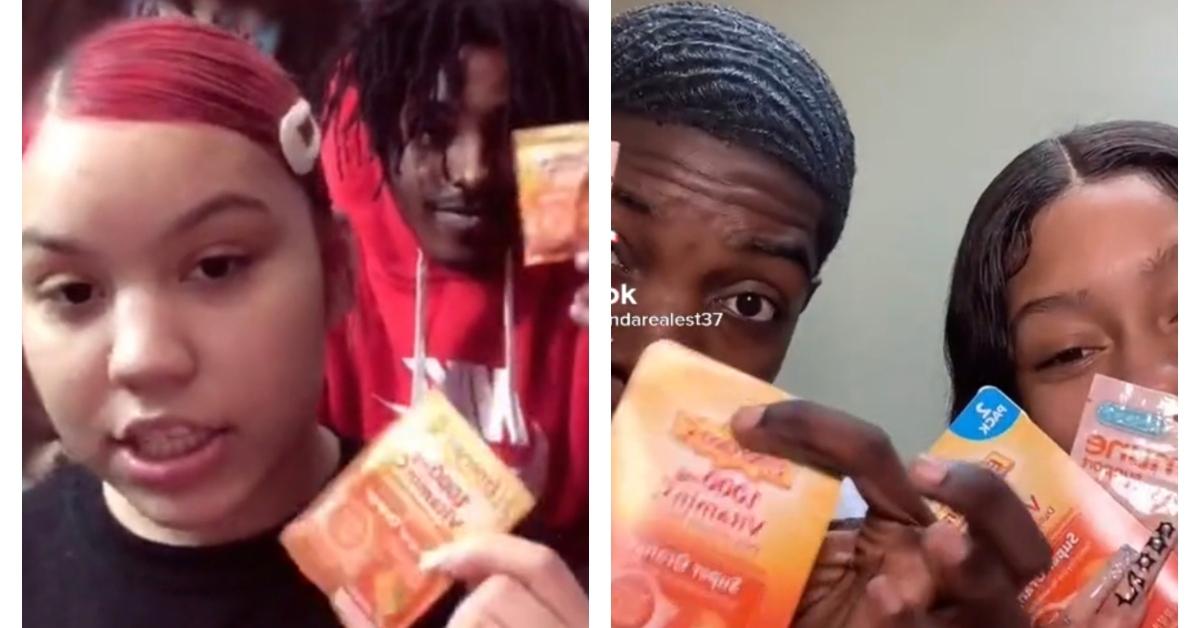 If You Smoke Weed, You Have to See If TikTok's Vitamin C Challenge Actually Works
There's a new trend on TikTok and it's called the Vitamin C Challenge. Find out all the details on how to do it and why people are doing it.
Leave it to TikTok to be the home of absolutely wild trends. We've seen it all! There have been interesting food-making trends and even one involving Bugs Bunny — the opportunities are limitless on TikTok. So we really aren't surprised that there's a thing called the Vitamin C Challenge on the app that a lot of people are trying out...
Article continues below advertisement
When one sees the words "Vitamin C Challenge" and its involvement with TikTok, they might automatically think of something beauty and wellness related. In this case, that's, well, sort of right. It might fit more in the wellness category. Let's just say there's another substance involved to accomplish this popular social media activity that'll have people feeling very good.

Keep on reading to learn more!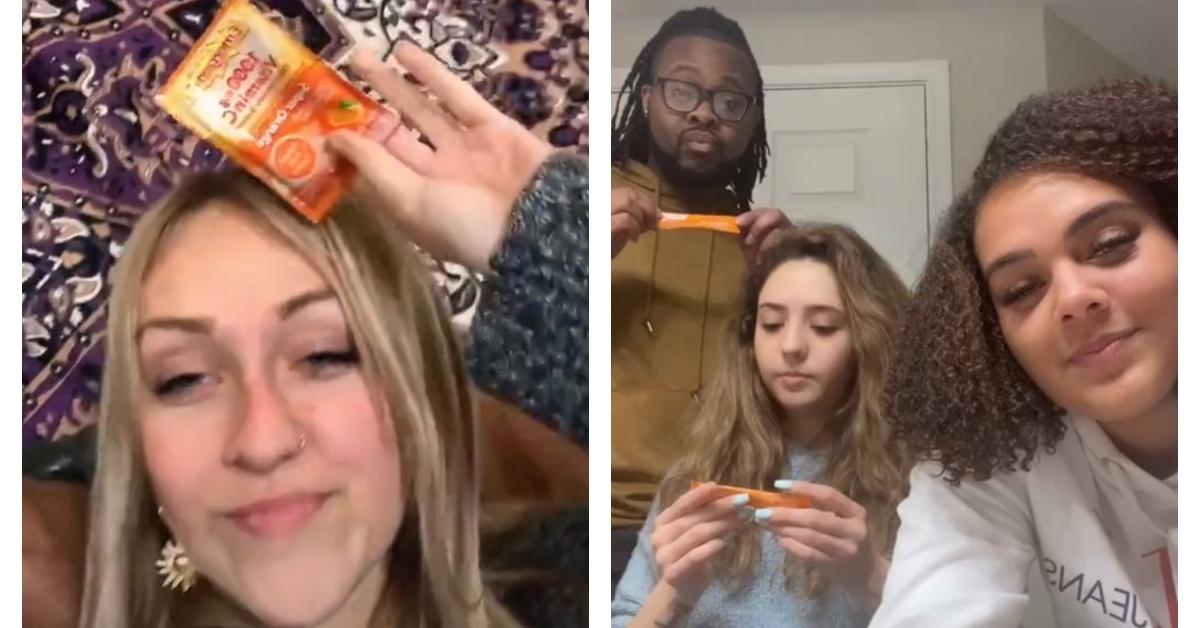 Article continues below advertisement
What is the Vitamin C Challenge on TikTok?
To participate in the Vitamin C Challenge on TikTok, you have to smoke marijuana. Yeah, you probably weren't expecting that were you? The challenge is to drink water mixed with one to two packets of Emergen-C (a powdered supplement containing high doses of B and C vitamins) about half an hour before you're planning to smoke marijuana and it allegedly makes the high more intense.
Note that this wasn't invented by a TikToker, but has been sort of a myth that's existed for a while.
People have been trying it out and only have good things to say about it — meaning, it actually works! Users who are avid marijuana smokers have even tried the challenge and said it's effective. Check out their reactions for yourself:
Article continues below advertisement
Article continues below advertisement
Yup, that's literally all you have to do to accomplish the viral trend. Chug some vitamin C-filled water, smoke some cannabis, and experience the (supposed) magic.

It's really easy to do, but, you might be wondering why vitamin C? What is it about the vitamin that makes one very high if you ingest it before smoking?
Article continues below advertisement
How does Vitamin C boost someone's high?
There really isn't concrete, scientific evidence to back up this theory, but many people have tried this experiment and it doesn't seem to be a placebo. No one has proven that something in vitamin C interacts with an ingredient in cannabis when consumed to somehow lower the marijuana tolerance of a person.
But, people have contributed their thoughts and opinions on Reddit, and they do sound very convincing.
One user said that they described themselves as a "heavy smoker" that stopped getting high when he would smoke. But when a friend recommended they try the Emergen-C trend that was going around, they gave it a try and noticed a change.
"Immediately I noticed a difference. Same bud same wraps but double the strength at least (almost greened for the first time since high school). [I don't know] how it works but at minimum, the placebo was very noticeable. Everyone's body is different," they wrote.
Someone else tried it too and expressed that their experience wasn't the same. "It absolutely won't 'lower your tolerance.' It might (I doubt it tho, I use Emergen-c and [vitamin C supplements] from time to time.. I've never got any higher) ... boost metabolism/enzymes/cannabinoid receptors to get higher, but rest assured even if this works, your tolerance will be right back up after your session," another person stated.

Who really knows if this is legit, but TikTok thinks it is!