"Grocery Stores Are Scamming You" — This Woman Caught Walgreens Ringing Up the Wrong Prices
In a viral video, a woman explained that she's being scammed. She caught Walgreens ringing up prices that were wrong and called them out.
With the economy and job market as bad as they've been throughout 2023, people are doing their best to stick to the essentials when it comes to their usual budgets and expenses. Of course, that includes groceries. Whether you're buying simple ready-made meals that can be prepared in minutes or are going out of your way to buy whole ingredients, people have still got to eat somehow in this social climate.
Article continues below advertisement
Even then, however, buying groceries can still be a challenge. When a country is in a recession or even a full-blown depression, prices are almost guaranteed to rise for certain goods in the wake of more demand. As one TikToker pointed out, however, stores like Walgreens may be sneaking these price hikes past you. She claims that Walgreens was ringing up the wrong prices when she tried shopping there.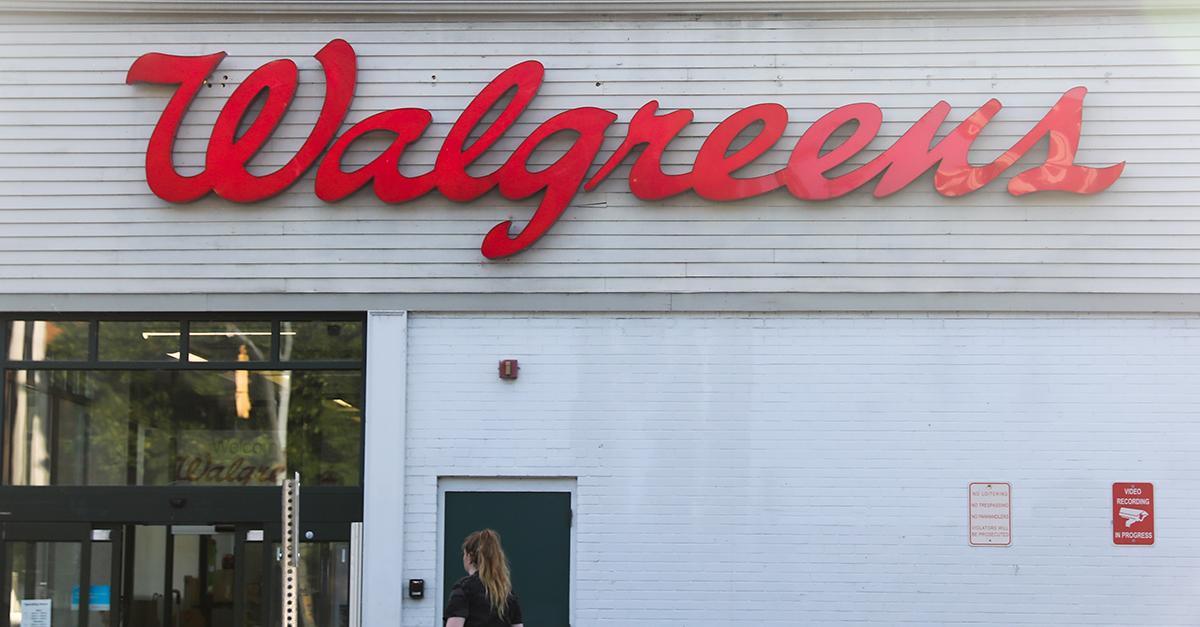 Article continues below advertisement
This woman claims that Walgreens was ringing up the wrong prices at checkout.
Bren (@brennasbakery) originally started her TikTok life in order to share her grain-free baking recipes as well as provide some makeup tutorials and life updates. Among her usual content, she has essentially become a spokesperson for how supermarkets and pharmacies might be scamming you on the things you buy.
In a TikTok video shared in mid-September 2023, Bren lays it all out and claims very clearly that "grocery stores are scamming you."
She had previously gone viral for a video in which she saw that Walmart was supposedly mislabeling prices for products and ringing them up at a higher price point.
Article continues below advertisement
"The price on the shelf was not the same at checkout," Bren claimed. "That happened for so many of my items."
Ever since, Bren would "religiously check" the prices on anything she buys to avoid the same incident of being overcharged.
Article continues below advertisement
Sure enough, a similar incident occurred on her trip to Walgreens. Bren went to Walgreens to buy products to help her with a cold, she picked up a box of hot chocolate mix that was labeled $3.49. Unfortunately, things got weird at the checkout.
Article continues below advertisement
Bren had racked up more than $70 in items, although she swore that she didn't buy much at the time. In fact, the $3.49 Swiss Mix she bought was rung up as $12.99.
Needless to say, she confronted the cashier and even provided proof of the price on display. She even tried to bring up the prices for the other items, which were also inconsistent with the labels.
At the time, the cashier blamed understaffing for the erroneous prices. While Bren was open to the possibility, she placed the blame squarely on big companies who may be purposefully misleading shoppers.
Article continues below advertisement
"Big companies need to be held accountable for this, including Walgreens," Bren proclaims in her video.
Folks in the comments section shared similar horror stories about their own grocery shopping experiences. One person claimed that Target did the same thing after they calculated their receipts.
Article continues below advertisement
Others even claim that stores of this nature are legally required to honor shelf prices as opposed to whatever price is rung up at the register.
As of this writing, Walgreens hasn't responded to requests for comment.
Life is hard enough out here as it is folks. If any stores are going to jack up their prices, at least don't lie to us about them while we're in the store. Wherever you shop, be sure to check the prices and watch carefully as you or a store employee ring up items at the checkout.