Woman Throws Scalding Hot Chocolate in Boyfriend's Face During Surprise Proposal
An invitation from her sister to go for an impromptu walk in the park somehow led to this woman tossing hot chocolate on her boyfriend as he proposed.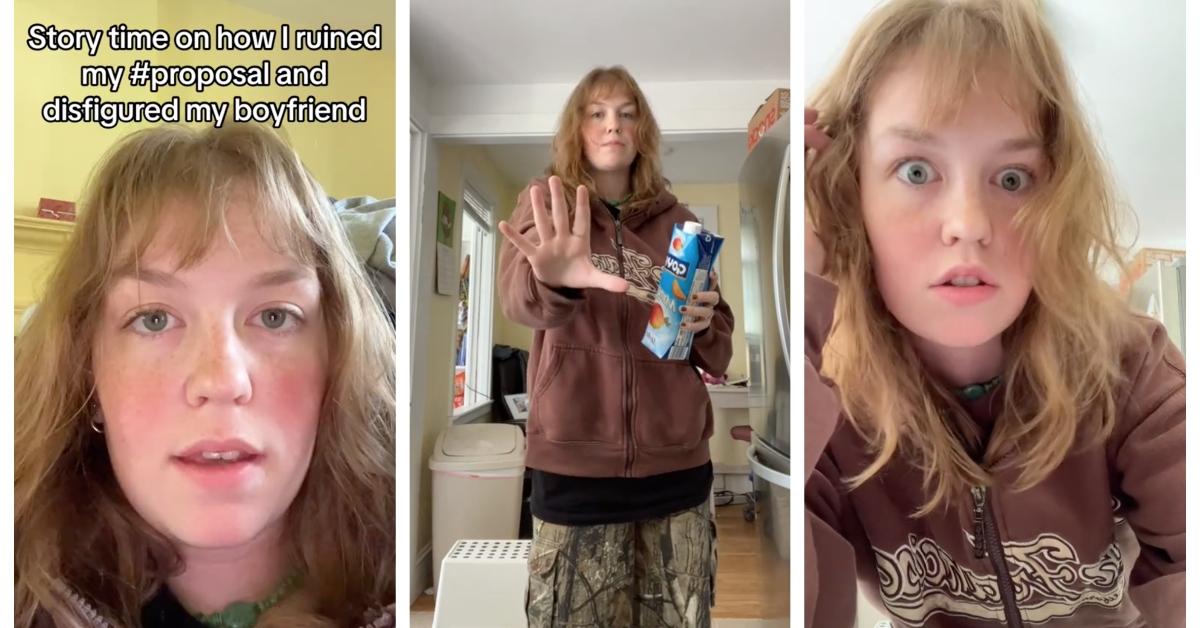 I have always said that if someone proposes to me, I need it to be intimate and low-key. While I love attention and would never say no to getting on a stage, something as lovely as getting engaged needn't involve anyone beyond me and my partner. It certainly doesn't have to be a public affair. Nothing stresses me out more than someone proposing on a big screen at a sporting event, or perhaps involving several strangers in some sort of coordinated dance. That's a no from me, dawg!
Article continues below advertisement
For one woman who I'm calling Alice, a proposal eight months into her relationship wasn't even the most shocking thing about that experience. How did hot chocolate go from her cup to her boyfriend's body where it absolutely doesn't belong? Let's say "I do" to this wacky tale.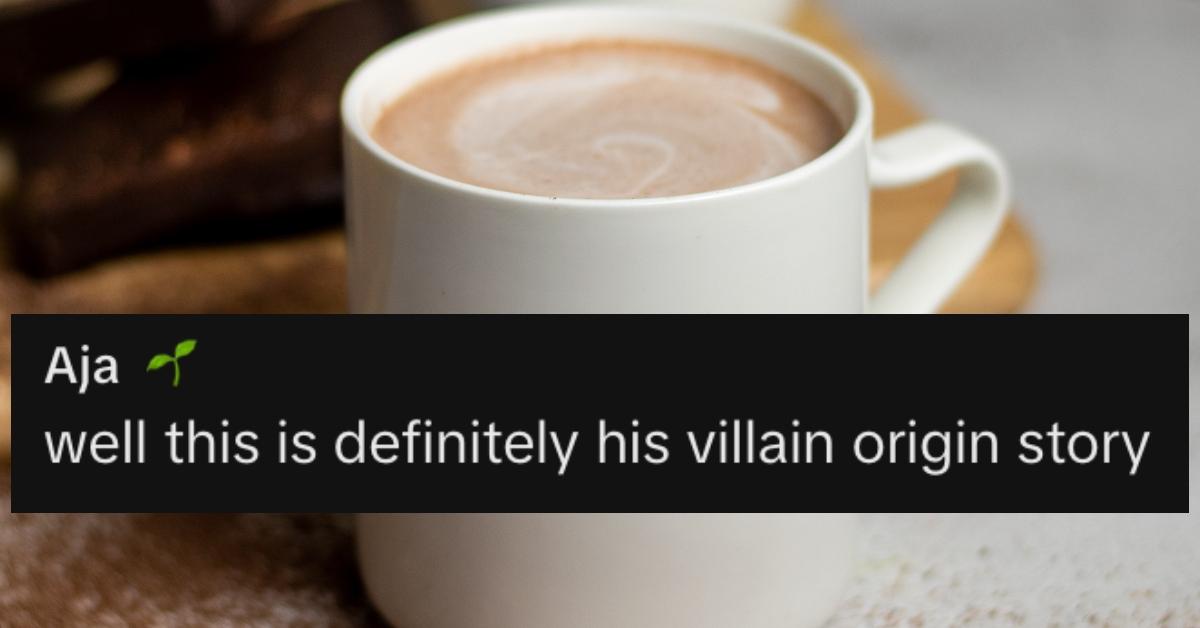 Article continues below advertisement
She ruined her proposal and disfigured her boyfriend. What a day!
Alice, who goes by @huge.pear on TikTok, had zero plans of taking this story to social media but her friends encouraged her to do so. Obviously they saw the potential for this situation to go viral.
It all happened when Alice was but a sprig of a lass at 22. I immediately begin folding into myself because I don't think people should get married before their brains are fully developed, but i'm silly like that. The fact that Alice and her boyfriend had only been dating for eight months only made me cringe harder. Had they even farted in front of each other yet?
Article continues below advertisement
"I wasn't expecting to get proposed to," explained Alice. "It wasn't one of those 'when you know, you know'" type deals. However, it was a pretty good relationship. Again I say, this is not enough. The bar is so low it's fallen into one of Dante's circles of h---.
Article continues below advertisement
One day seemingly out of nowhere, Alice's sister was desperate for a stroll in the park. How very Victorian of her. Alice was suspicious, but who could have predicted a proposal was coming down the pipeline. I've had food in my refrigerator longer than this relationship. Sure the food was gross, but it was in there holding on for dear life.
Before getting to the park, they stopped at a Starbucks. I assume this park had public restrooms because you wouldn't catch me getting coffee or a hot chocolate without an exit strategy. I have now referenced farts and poops. That's real relationship stuff!
Article continues below advertisement

Because it was autumn and there was a crispness to the air, Alice got an extra hot, hot chocolate. "I wanted to warm my hands because we were going to the park." This all checks out.
Article continues below advertisement
At this point, Alice's sister claims she wants to film a video of her walking with the hot chocolate. This is when my spidey sense would start tingling. Unless we're doing something for comedy purposes, I'm immediately suspicious. Actually if this was a Hallmark movie, I wouldn't question a thing.
Suddenly, Alice encounters a man crouching behind a bush that she has just run into while walking backwards. Because she's a woman in the world, Alice instinctively threw her entire cup of piping-hot hot chocolate onto his face.
Article continues below advertisement
"I heard this horrible screaming and I just ran," Alice says mere inches from her camera. When her sister didn't follow suit, Alice "circled back" to make sure everything was OK. What she found was her sister bent over this poor man who was, you guessed it, Alice's boyfriend.
Article continues below advertisement
I shouldn't laugh but Alice's description of this scene is accidentally funny. "He's screaming. She's crying," she says. Alice didn't realize who it wasn't until she saw this poor fella's shoes. Again, I don't to mean to laugh but he has what she calls his "staple shoes." I should get a pair of signature shoes in the event of an emergency.
Somehow Alice ended up driving to the hospital because her sister was "too freaked out." And guess what, Alice is still mad at her about that. The boyfriend ended up requiring multiple skin grafts, and as for the proposal, Alice said no. "I was always going to say no," she assures viewers. She stuck out through his recovery but was pretty sure things could never be the same.