"This Is Peak Lazy" — Walmart Employee Shows Moldy Chicken Left in Wrong Section, Blasts Lazy Customers
In a viral video, a Walmart employee documented her day on the job and called out lazy customers for leaving moldy chicken in the school supply aisle.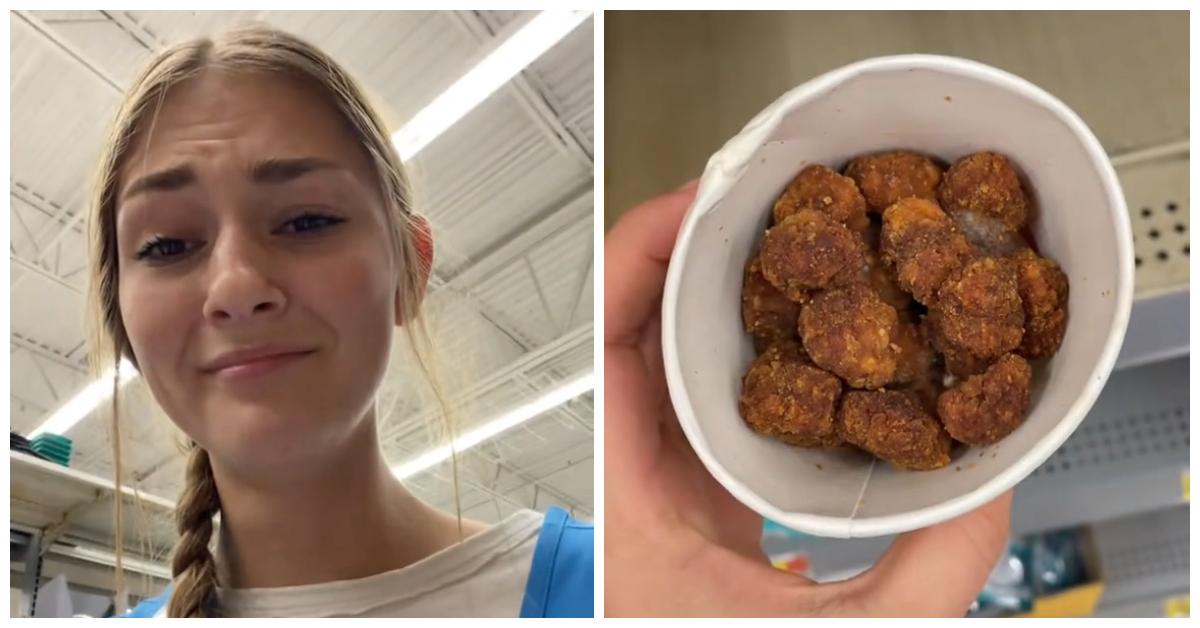 Some think working retail is a piece of cake, but that couldn't be farther from the truth. It's one of the most grueling jobs in the world; I worked at a popular department store as a teenager, and it was a nightmare come to life. OK, it wasn't that bad, but the customers made it quite a traumatizing experience.
Article continues below advertisement
Yeah, everyone knows the customer is supposedly "always right," but there are certain situations where that isn't the case. Take it from TikTok creator Millie (@millieaklaus), who documented a day as a Walmart employee and revealed that most of her shift was spent cleaning up after lazy customers. For those wondering, this included one person who left a container of moldy popcorn chicken in the school supply aisle.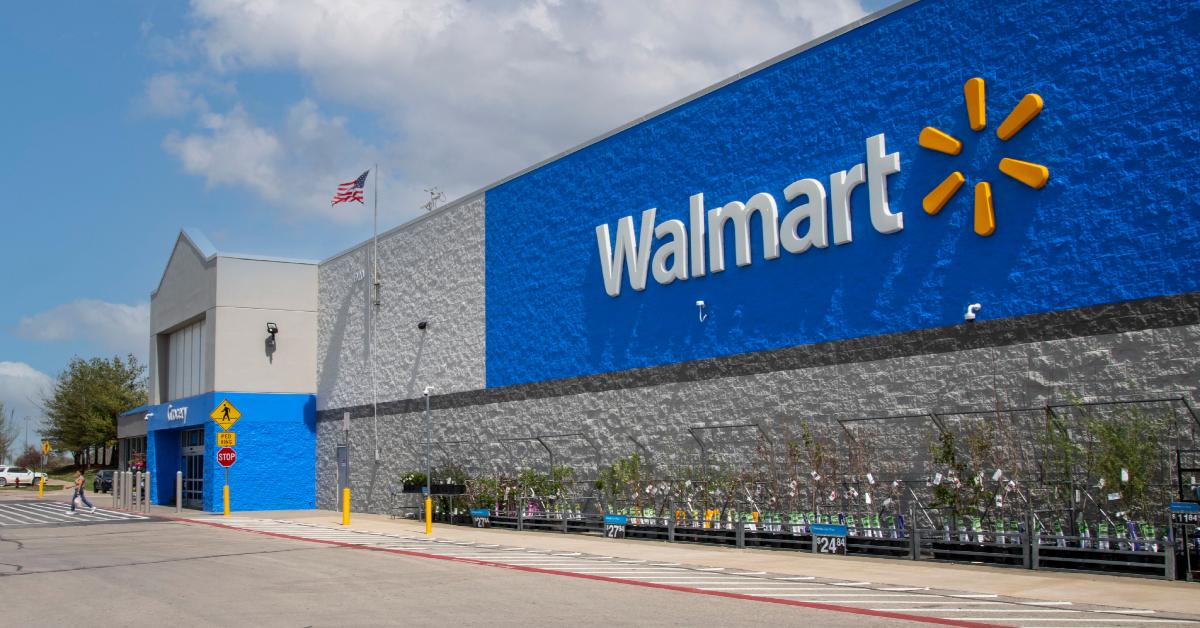 Article continues below advertisement
A Walmart employee slammed a lazy customer for leaving moldy chicken in the school supply aisle.
"This is my day in the life as a Walmart employee," Millie said before showing her followers the never-ending mess in the store. She mainly focused on the school supply aisle, revealing that customers left pencils, folders, and notebooks scattered throughout the shelves without a care in the world.
Now, this is where the moldy chicken came into play. Millie emphasized the clutter before finding a cup of "old chicken nuggets" on the back of a shelf. She held the food up to the camera and said, "Straight up, these things are moldy." But seriously, why do people do this?! Is it too much to ask someone to throw their trash away?
Article continues below advertisement
Millie then evaluated the other side of the wreckage, noting that many items were stolen, taken out of their boxes, or broken. She eventually left and went back to her designated part of the store but later returned to the school supply aisle. There, she found the moldy chicken on the floor and presumably had to clean up the mess.
Ugh, the retail job PTSD is slowly hitting me right now — poor Millie!
Article continues below advertisement
Millie also noted that a few of her co-workers just up and left for the day, leaving her alone to deal with one too many responsibilities. Thankfully, there wasn't much else to do at that point because Millie had already done everything she had to do. Once her shift ended, Millie went to Whataburger and headed home.
I don't know about you, but that's the perfect way to put a positive spin on a horrible workday!
Retail employees have dealt with lazy customers for years.
Listen, I'll say it again: Working retail is no joke. One time, a woman left 52 pairs of jeans (all of them were inside out) in the fitting room for me to clean up. The store was absolutely mobbed that day, and many more customers followed in that woman's footsteps. All in all, it was a great shift (not), and I'll never forget it.
Article continues below advertisement
In October 2022, TikTok creator Ethan Carlson (@therealethancarlson) experienced something similar. He shockingly revealed that a female shopper "ruined five t-shirts, and when I say ruined, I mean the t-shirts went to their grave into a new life, perhaps a past life."
Article continues below advertisement
As it turns out, the customer threw the t-shirts onto the floor of the fitting room and proceeded to "take off her shoes, try on the pants, and only step on the t-shirts, not step on the floor, cause how dare she step on freshly mopped fitting room floors." Ethan noted that when the woman exited the fitting room, she left the shirts on the floor.
Thankfully, Ethan's followers were mortified and condemned by this customer's behavior. I don't know what I would've done if I were him — probably cried? Who knows, but I totally understand how awful that is to deal with.
Article continues below advertisement
In another TikTok video, Dollar Tree manager Shan (@wittheshit36) showed an experiment that a customer pulled off using an opened upside bottle of Hawaiian Punch. Although she was thoroughly impressed, Shan was left to clean up the mess that the ignorant shopper left behind.
What do you think? Are retail jobs worth the aggravation anymore? Let us know!