"$47 for Chicken" — Woman Living in the Arctic Shows Expensive Grocery Prices
A woman in the Arctic shares of video at her local grocery store where prices are high. How high? Well, chicken and Nutella each cost over $40.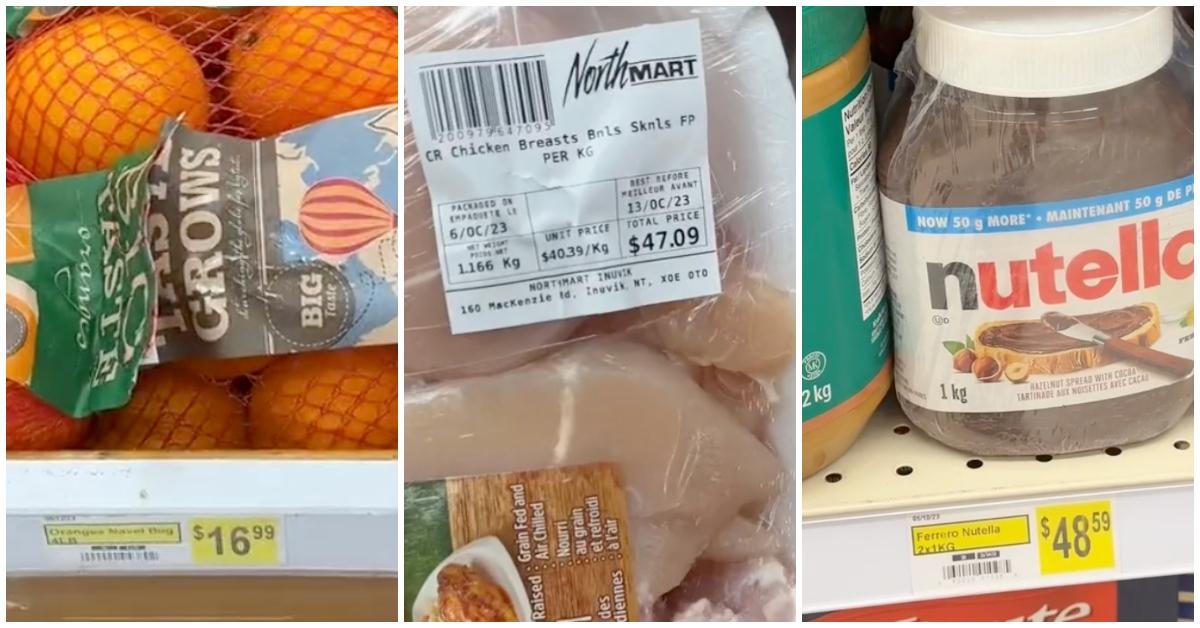 If you thought groceries were expensive in the U.S., wait until you hear about the prices farther north. Inflation is having a major moment in Canada. Take it from this Canadian mom who literally crosses the border and comes to the U.S. to buy her groceries from stores like Watson's and Walmart. Naturally, folks were skeptical that she was actually saving money if she had to leave the country just for food.
Article continues below advertisement
But according to her, she is closer to a grocery store in Montana than the grocery store in her area, which means less driving and less gas. And the prices in the grocery store in Montana are significantly lower than what she plays in Canada. All in all, she estimates that she's saving approximately $300 a month by food shopping in the U.S., which isn't shabby.
If only this Canadian couple who live in Inuvik could do the same. They just shared a TikTok of their local grocery store prices and they make Whole Foods look like a bargain store.
Article continues below advertisement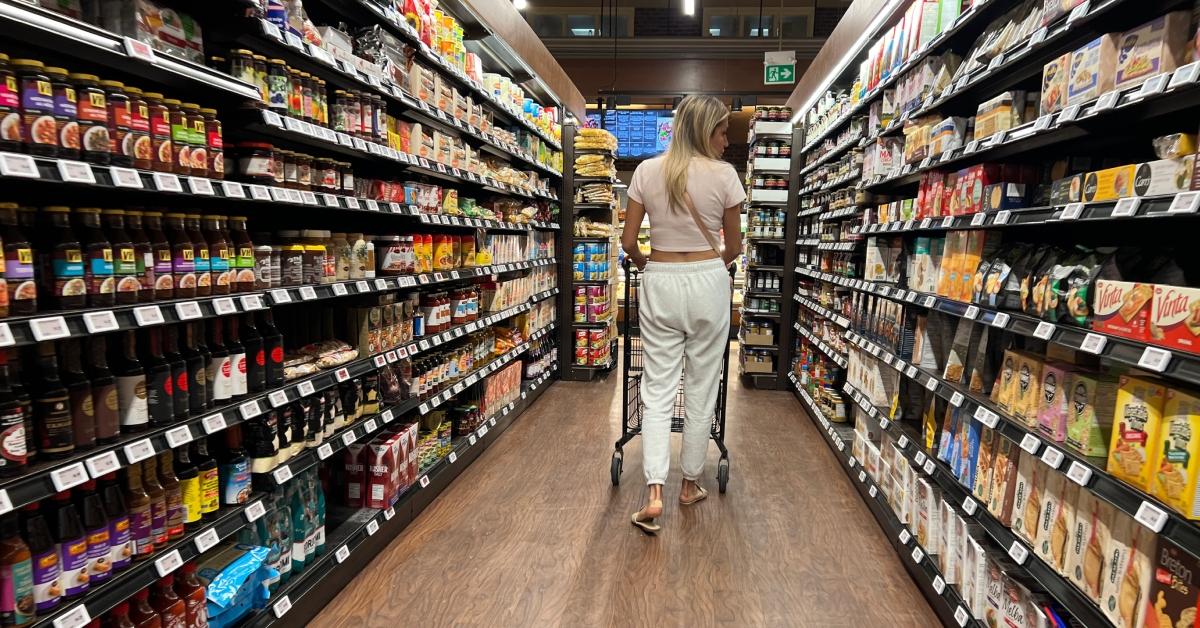 A woman living near the Arctic Circle shows how expensive the grocery stores are.
In a TikTok video, a woman named Willow (@willow.allen) shows us what a typical trip to the grocery store looks like for her and her husband Cale who live in Inuvik, Canada, just north of the Arctic Circle. As she walks into the North Mart supermarket, Willow claims that "groceries here aren't as nearly expensive as the other northern communities." That's because her community isn't as isolated as others and has a highway that goes in and out.
Article continues below advertisement
Still, many of the price tags she points out make us do a double-take. She shows us a frozen pizza for $16.89, a coffee creamer for $7.49, a jar of pasta sauce for $9.69, and a pack of four chicken breasts for $47 among other items.
Article continues below advertisement

Other expensive items seen in her TikTok include a bag of oranges for $16.99 and a plastic carton of blueberries for $9.99. Nutella is also being sold for an arm and a leg at $48.59, but it's important to note that it comes in a set of two 35-ounce jars.
Article continues below advertisement

In the comment section, people were taken aback by the high prices. "I'm never complaining about grocery prices again," wrote one person.
Others were stunned by the fact that chicken cost $47. One user joked, "I would just raise chickens at that point."
A third user wrote, "Bro I cry when I spend $8 on Nutella. Imagine $48?"
Article continues below advertisement
In a different TikTok video, Willow shows viewers a few snacks that she and her husband picked up from the store. They bought two pints of ice cream, a single-serving bottle of Coca-Cola, a single-serving bottle of Powerade, a large can of Pringles, and a bag of Boom Chicka Pop popcorn. All of this together cost them about $46.
Article continues below advertisement
Viewers were also stunned by these high prices in the comment section. "I live in Kentucky. I'm going to guess $12–$15 is what it would have cost here," wrote one person.
A second user started punching numbers in on their Target app, claiming it would be "$22 here in California."
However, another user who said they were from Ontario, claimed that $46 sounded "normal" and "not even that bad."
All I know is that if I ever go to Canada, I'm packing my own food.