A 'Succession' Executive Debunks a Viral TikTok Theory About the Finale (SPOILERS)
A theory has been circulating that Tom Wambsgans got his last name from Bill Wambsganss, a baseball player famous for an unassisted triple play.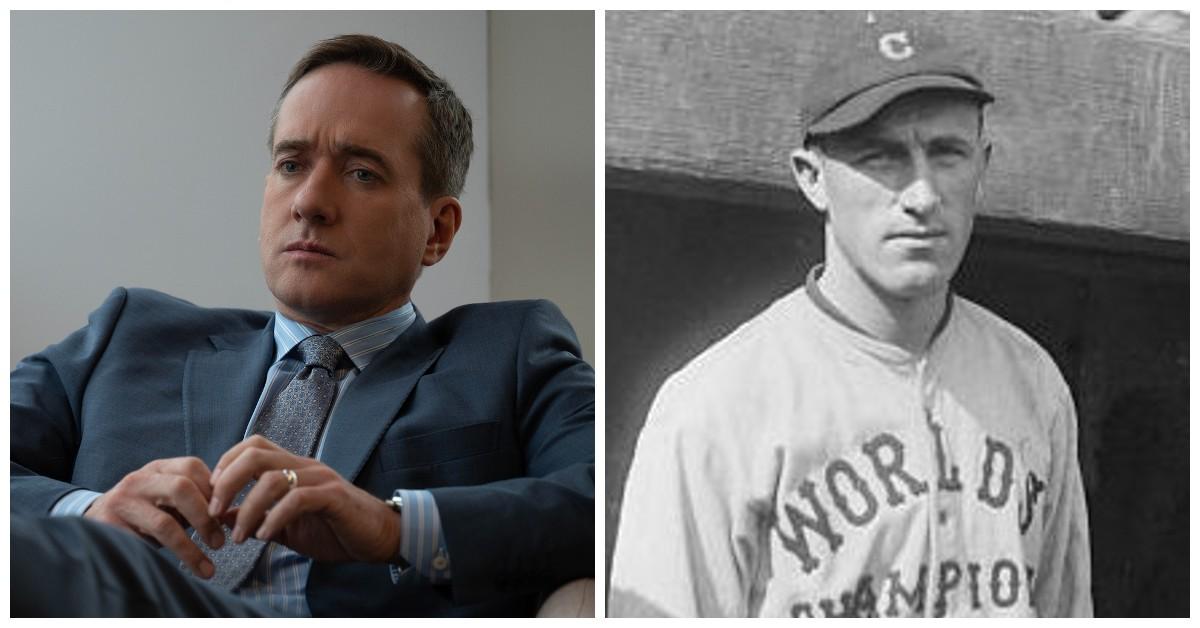 Spoiler alert: This article contains spoilers for the Succession series finale.
Everyone loves a good theory, and now that we know that Tom Wambsgans (Matthew Macfayden) won the coveted Waystar CEO position (if we can call that winning), we're looking back at every Succession fan theory. One theory, which circulated TikTok and Twitter a few days before the finale, predicted that Tom would "win" because of his unusual last name, Wambsgans.
Article continues below advertisement
Tom shares his name with baseball player Bill Wambsganss who played for the then-Cleveland Indians in the 1920 World Series, in which he completed an unassisted triple play. Could this similarity have predicted the Succession finale, or was it just an uncanny coincidence?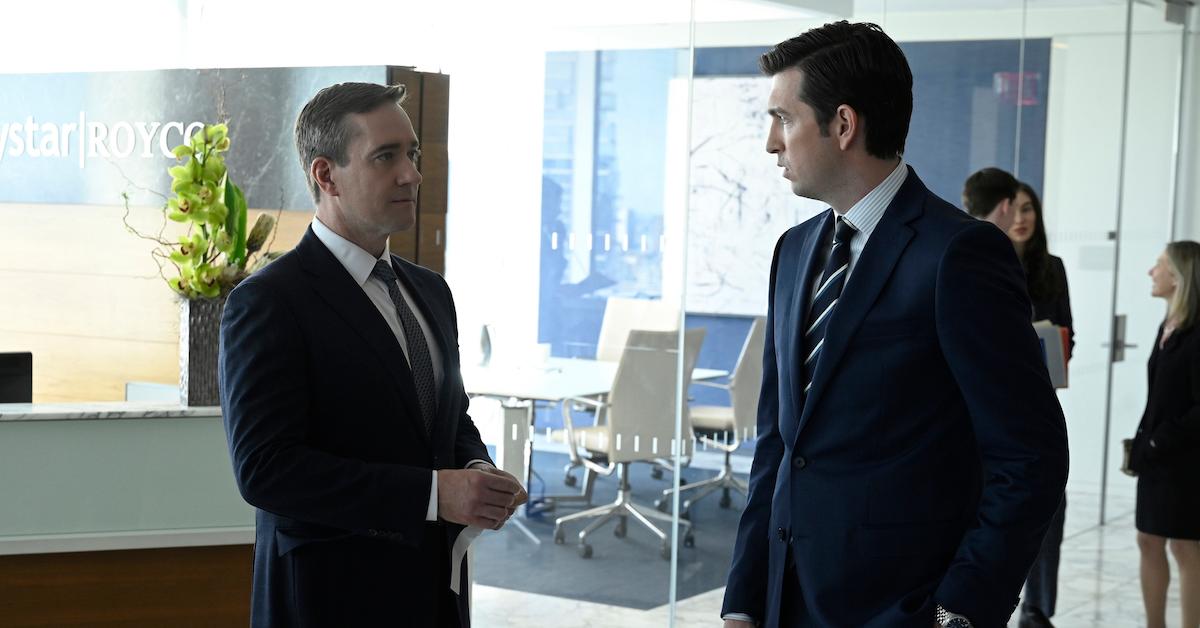 Article continues below advertisement
The Wambsgans baseball player 'Succession' theory is just a coincidence.
The theory first went viral thanks to Nameberry's editor-in-chief, Sophie Kihm. In a viral TikTok video, she said, "If you watch Succession, you may have noticed that many of the names are very, very intentional. Siobhan's nickname, Shiv, can also refer to a knife, and the family's surname, Roy, literally means 'king.'" The video has since been seen at least 473,000 times on TikTok and over 3.1 million times on Twitter.
Article continues below advertisement
"Typically, TV writers use relatively common surnames for their characters," Sophie continues, "so always pay attention when there's a highly unusual surname on a TV show. In Succession, that surname, of course, is Wambsgans." She explains further that Wambsgans is a rare German surname that could mean "goose with a big belly, pregnant goose, or most likely, a goose down vest or coat." But the biggest revelation comes when she introduces us to Bill Wambsganss.
In the 1920 World Series, Bill completed the only unassisted triple play in baseball history. He caught a line drive (first out), stepped on second base to retire Pete Kilduff (second out), and tagged first-base runner Otto Miller (third out). This contributed to the team's World Series win. Similarly, Tom performed a "triple play" of his own by getting Shiv, Kendall, and Roman out of the picture and then winning the ultimate CEO position.
Article continues below advertisement
Despite the similarities, executive producer of Succession Frank Rich laid out the truth for Slate. "I hate to spoil the internet's fun, but it's false. Tom's family name was picked before we had shot a first season, let alone mapped out precise story twists that would culminate 39 episodes later! Not to mention that many of the key writers on the show, starting with its creator, Jesse [Armstrong], are British, live in London, and are devoted to British football."
"If memory serves," Rich continued, "we were looking for something off-key that would be awkward to say/pronounce, befitting a character who arrives as an outsider in the Roys' world." He revealed that the name simply came from a Succession staff member's relative, a common practice in a writers' room. Even if it was just a coincidence, it still feels like a sign from the universe that Tom's "win" was destiny.
All four seasons of Succession are now available to stream on Max.