Roman's Comment About the Roy Family Bloodline Is a 'Succession' Game Changer (SPOILERS)
What did Roman mean about the bloodline in the 'Succession' finale? He hints that Shiv and Tom have the actual bloodline, which angers Kendall.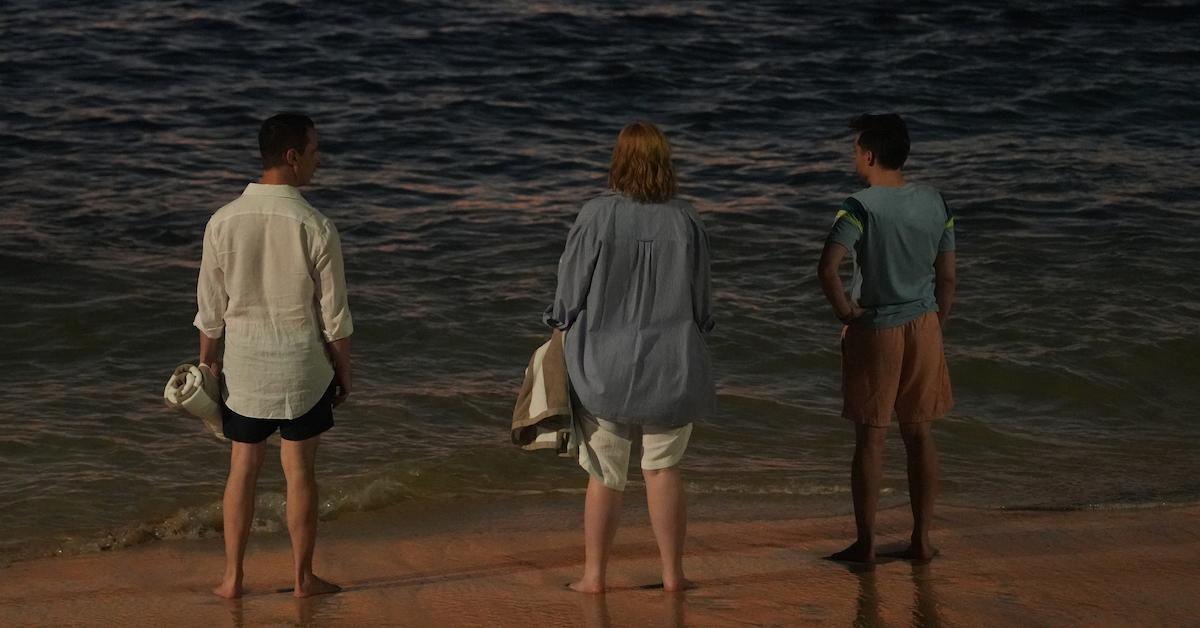 Spoiler alert: This article contains spoilers for the series finale of Succession.
The world changed on May 28 when we finally learned who would take over Waystar Royco. From the pilot episode of Succession, Kendall Roy (Jeremy Strong) was primed to take over as CEO for his father, Logan Roy (Brian Cox). But throughout the next four seasons, Logan put his kids through the rigamarole before his shocking Season 4, Episode 3 death. In the series finale, we finally learn that Tom Wambsgans (Matthew Macfayden) takes the CEO's crown after a shocking revelation.
Article continues below advertisement
Shiv (Sarah Snook) walks out of the board room before her resolving vote on whether to keep Waystar in the family with Kendall as the CEO or sell it to GoJo with Tom as the CEO. Kendall and Roman follow her out, and Roman (Kieran Culkin) makes a jab that Shiv and Tom have the actual bloodline. He insults Kendall, who responds with violence, just like we imagine Logan would have. But what did Roman mean about the bloodline in the Succession series finale?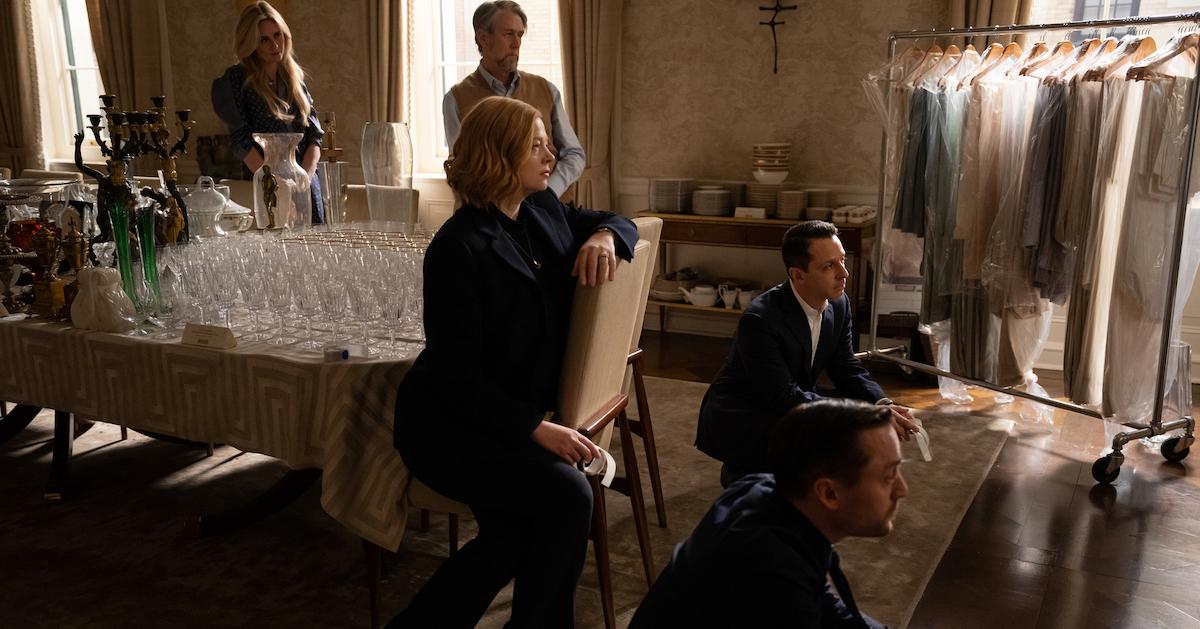 Article continues below advertisement
When referring to the bloodline in 'Succession,' Roman means that Kendall's children are not his biological children.
During the peak of the Succession finale, Shiv leaves the board room before her big vote. When Kendall and Roman follow her, Shiv reveals that she might have changed her mind. This, of course, sets our number one boy Kendall into a tailspin, reversing Roman's decision as well. When Kendall shouts, "I'm the eldest boy!" Roman logics, "Well, I mean, she's the bloodline."
Roman pushes even further when he says, "If you're going to play that card, dad's view was that yours weren't real … not real real. They are a pair of randos. One is a buy-in, the other is half Rava and half some filing cabinet guy, right?"
Article continues below advertisement
This isn't just a jab out of nowhere, however. Violence is never warranted, but the truth behind it explains Kendall's terrifying reaction. Throughout Succession's four seasons, there are hints that Kendall could be impotent, but it's not confirmed until nearly the final moment of the series. This explains much of Logan's inability to pass Waystar onto his "eldest boy" (even though Connor is actually the eldest).
Article continues below advertisement
Behind closed doors, Logan likely said exactly what Roman repeated about Kendall's children.
Like his father, Kendall says he loves his children more than anything but still puts the family business above all else. In doing so, he gives up his values, his siblings, his children, and now, after losing the CEO position, his ambition. But the revelation that his and Rava's children were never his biologically adds a whole new dimension to his arc throughout the show.
Is Roman's jab about the Roy family bloodline based on truth?
Fans have always speculated that Sophie was adopted because she's Southeast Asian, whereas Rava and Kendall are white. (There is some speculation about if Rava is also Indian, although the actress and the name are both Jewish.) Jesse Armstrong also confirmed in the official Season 4, Episode 8 podcast that Sophie was adopted.
Article continues below advertisement
This leaves Iverson. While Logan pays him more attention throughout the series, he also has little patience for him. It's hinted that Iverson has ASD, so many viewers thought that's where Logan's negativity comes from. However, it's possible that Iverson is not Kendall's biological son at all.
In an earlier episode, Logan tells Tom, "Why don't you pipe down until you tell me I've got a grandson coming? Hm? Or are you shooting blanks?" As he says this, Kendall looks sullen in the background, as if he's been "shooting blanks." This is an obvious jab at Kendall and perhaps a big reason why Logan never saw Kendall as "a killer," even though Kendall did kill someone.
All of Succession is now available to stream on Max.