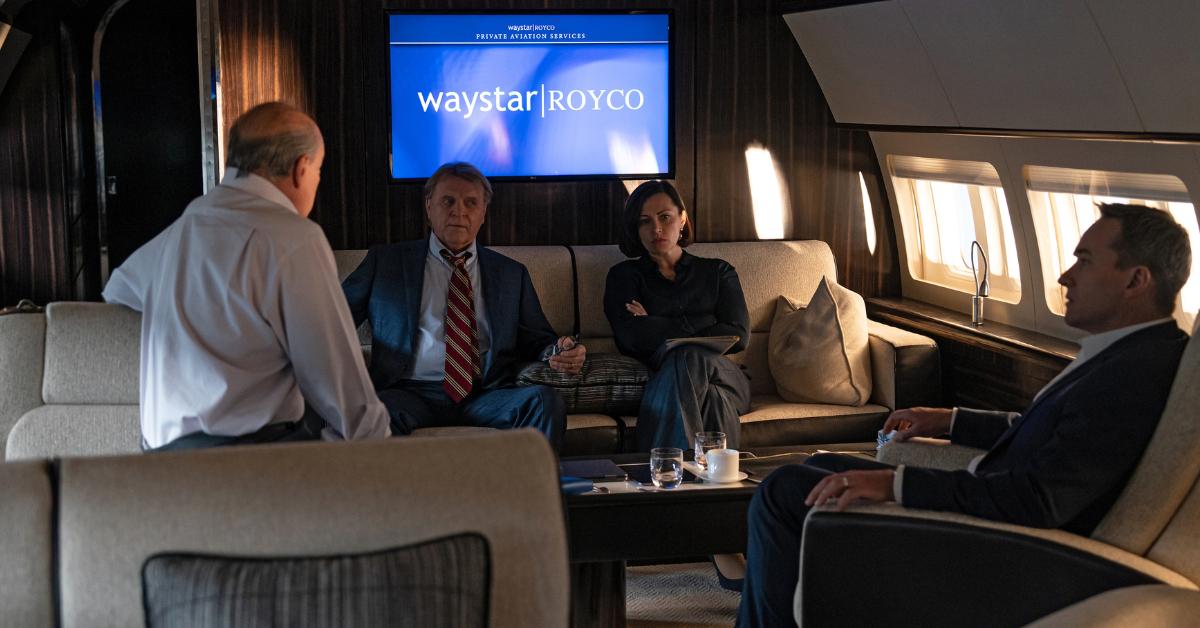 'Succession' Season 4 Shocks Viewers With Major Character Death in Episode 3 (SPOILERS)
Does Logan die in the final season of 'Succession'? Many fans think the end is near for him and that the crown will officially pass to someone.
Spoiler alert: This article contains major spoilers for Season 4, Episode 3 of Succession.
It wouldn't be a season of HBO's Succession without either a death or a wedding — or both.
Article continues below advertisement
Though the Roy family patriarch Logan (Brian Cox) has proven time and time again to be someone who can get through anything and live to fight another day, the fight has to end at some point. And that time has come.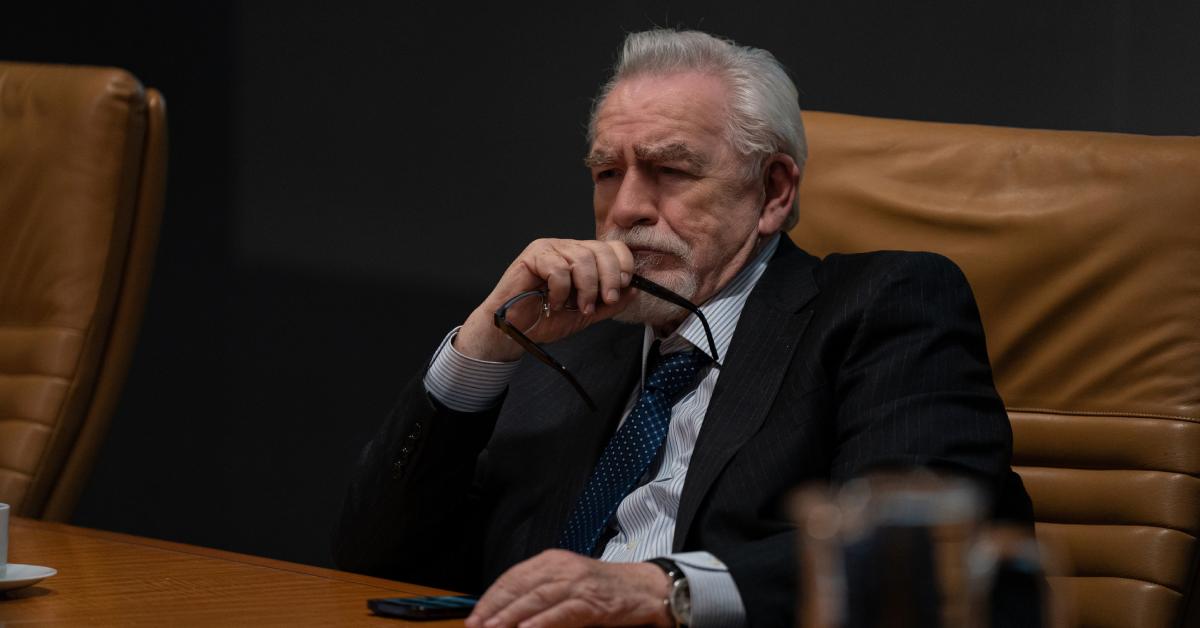 Article continues below advertisement
Logan suddenly dies in Season 4, Episode 3 of 'Succession.'
Rather than attending Connor and Willa's wedding, Logan hops on a plane to Sweden with Tom (Matthew Macfadyen) and the rest of his senior associates — except Gerri — to negotiate with Matsson (Alexander Skarsgård). Things take an unexpected turn when Tom calls the siblings and says Logan is in bad shape, receiving chest compressions after complaining about shortness of breath and collapsing in the plane's bathroom.
While it's unclear if the unresponsive Logan can hear them, Tom puts the phone near his ear as Kendall (Jeremy Strong), Roman (Kieran Culkin), and Shiv (Sarah Snook) frantically say their goodbyes. Like the audience, Roman is in denial: "You're going to be OK. You're a monster. You're going to win. You're a good man. You're a good dad. You're a very good dad. You did a good job."
Article continues below advertisement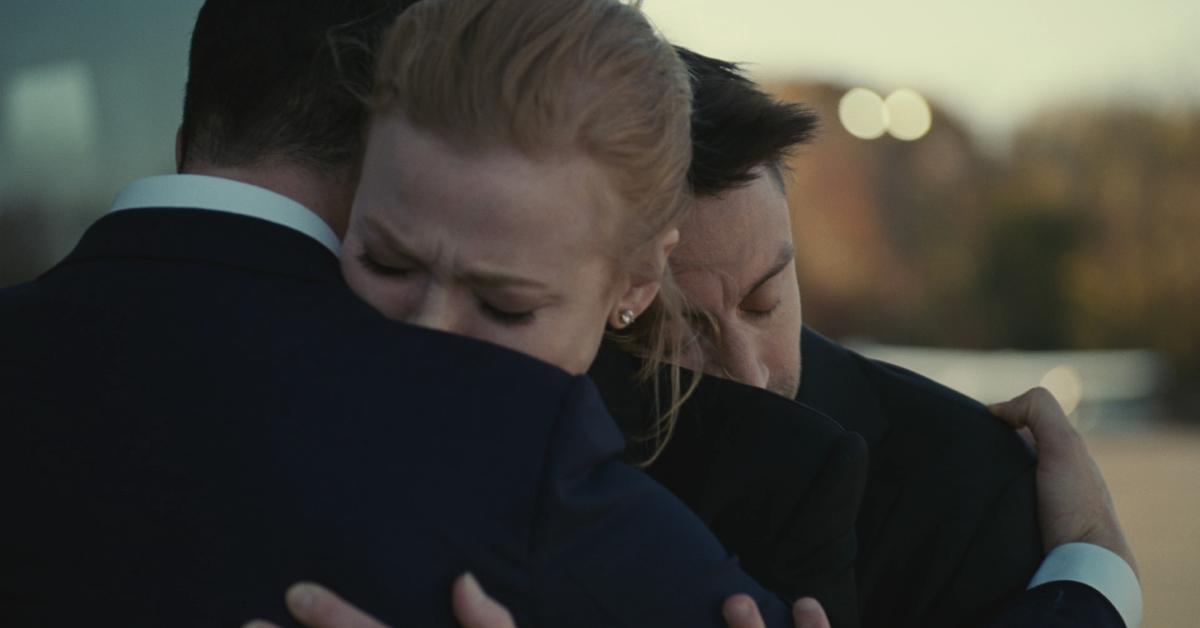 As for Kendall, he tells Logan, "We love you. I love you, [but] I can't forgive you. But it's OK. And I love you." He then grabs Shiv, who struggles to find the right words: "Daddy? I love you. Don't go, please. Not now," she tearfully pleads to Logan. The three eventually decide to tell Connor (Alan Ruck), who reacts coldly to the upsetting news.
"He never even liked me," Connor tells Kendall and Shiv. "I never got the chance to make him proud of me."
Article continues below advertisement
It's unclear when Logan dies, but Tom ultimately informs the siblings that they've stopped chest compressions.
While everyone else is a mess, Karolina is the definition of "the grind never stops" — she rallies the team to draft a statement on Logan's death but clashes with the kids as they want to be in control of the narrative. In the end, when the plane lands and the press finds out what happened, Shiv gives the statement to the media with the support of Kendall and Roman.
Brian Cox says Logan's death changes the stakes of 'Succession.'
Let's face it — killing Logan off in the third episode of Season 4 is incredibly bold. Brian Cox feels the same way, telling The New York Times, "I thought he would die in about Episode 7 or 8, but Episode 3, I thought … 'Well, that's a bit early.'"
Article continues below advertisement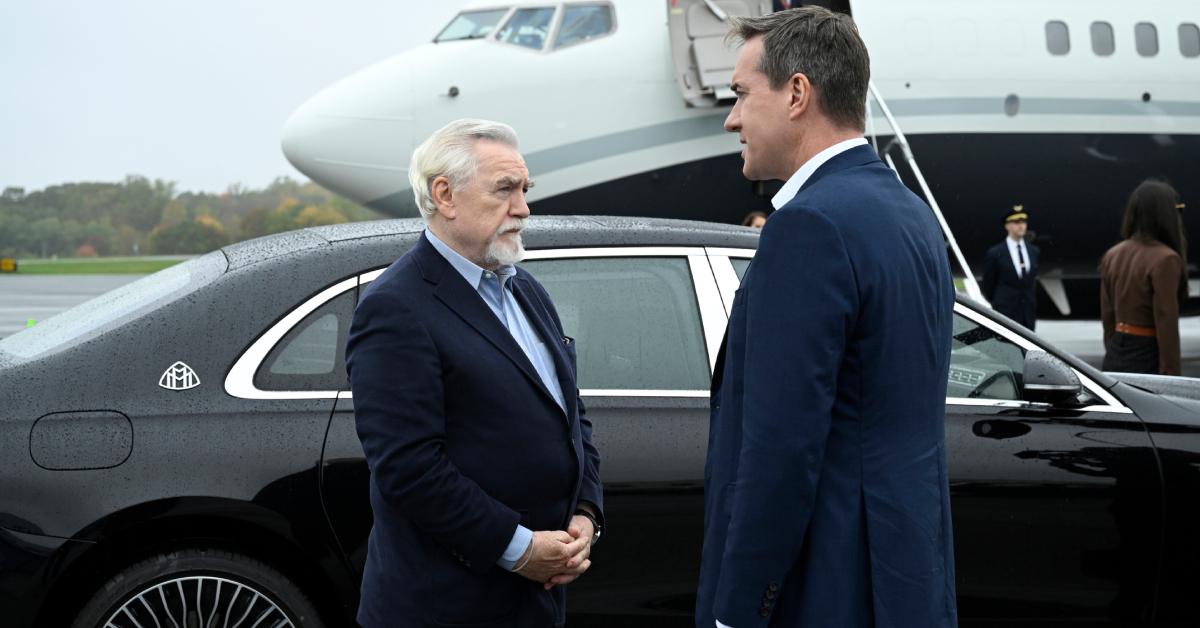 Brian noted that his character's death immediately changes the stakes: The main protagonist is gone. And the kids are having to deal with it, or not. "I think it's going to be hard next week for a lot of the audience because they're going to miss Logan. And I don't think that's a bad thing — I think that's actually quite a good thing," he told the outlet.
Article continues below advertisement
"Logan was coming to a rest point anyway. He realized that his children were never going to be — he's got that great line when he says, 'I love you, but you're not serious people.' And I think that is so fundamental," Brian added. "The whole premise is really about entitlement, and the rich, and the fact that he's plowed this particular furrow."
Brian continued, "And the consequences of that plowing are these kids and how [expletive] up they are, not necessarily because of him, but because of the wealth. They all suffer from entitlement in one form or another. And they behave like entitled spoiled brats a lot of the time."
Article continues below advertisement
Brian Cox showed up to the set after Logan's death to "throw people off the scent."
Now, despite Logan's unexpected death, Brian revealed he showed up to set on the day the show was filming the funeral scene to dupe fans. He told Deadline, "On my funeral day, they were going to do a scene with me, a fake scene with me at the church, so, just to throw people off the scent."
Brian continued, "But they were running out of time, it was very difficult shooting in that church, and there was a lot of stuff that they had to cover. And the one thing they didn't need to do was to have a fake scene with Logan Roy that wouldn't even be in the show, anyway. So, I was on my way to do the scene ... and then they called me and said, 'You don't need to come in now.'"
Article continues below advertisement
"And I said, 'I do.' And they said, 'What?' I said, 'I'm coming in.' They said, 'Yeah, but we're not doing the scene.' I said, 'Look, I'm coming in, because I know there's going to be a whole lot of paparazzi there, and they're going to be wondering what that funeral is. I am coming in,'" the actor added. "So, as soon as I got out of the car, there were paparazzi shooting me left, right, and center, and therefore, they thought, 'Logan's at the funeral, what is he doing?'"
Brian concluded, "You see, and if I hadn't done that, if I hadn't come, they would've gone, 'It's Logan's funeral.' And I was the one who took that responsibility. They didn't even think of it. They were so rushed, and so much, you know, this last season was very difficult to film."
Oh, we almost forgot to mention: Brian told Deadline he was not present for Logan's actual death scene!
New episodes of Succession air Sundays at 9 p.m. EST on HBO and HBO Max.