What Happened to Connor's Mom in 'Succession'? Here's What We Know
What happened to Connor's mom in 'Succession' is a question on fans' minds during Season 4 of the addictive HBO show. Here's what we know.
Spoiler alert: This article contains minor spoilers for Succession Season 4, Episodes 2 and 3.
Throughout the four-season run of Succession, audiences have gotten to watch the Roy family and their "lovely" family dynamic. Now that the HBO drama is in its fourth and final season, answers to some longtime questions may finally be answered, including the status of Connor's mom, and where she might be.
Article continues below advertisement
It's been made apparent that remembering childhood memories isn't the family's strong suit, and Connor Roy (Alan Ruck) is one such family member with a childhood that would be difficult to talk about. However, Season 4 would be just as good a time as any to be able to learn more about the woman who is hardly talked about, but may still be alive.
So, what exactly happened to Connor's mom on 'Succession'?
After already receiving a harsh hint about her status from his half-brother Roman (Kieran Culkin) in Season 2, audiences finally received confirmation in the second episode of Season 4 that Connor's mom was indeed institutionalized. In fact, she was institutionalized while Connor was still young.
Article continues below advertisement
Now that fans ultimately know a bit more about Connor's mom, there are other things that can be looked into more. One question that may be on people's minds is why his mother was put in a mental health institution in the first place. It could be from an illness such as schizophrenia, or it could even be the result of a psychotic break.
Unfortunately, there is another possibility. His mother could've passed away at some point since her name is spoken in the past tense — but that doesn't mean she's not still alive.
Article continues below advertisement
Audiences may get more answers on Connor's mom's whereabouts in 'Succession'.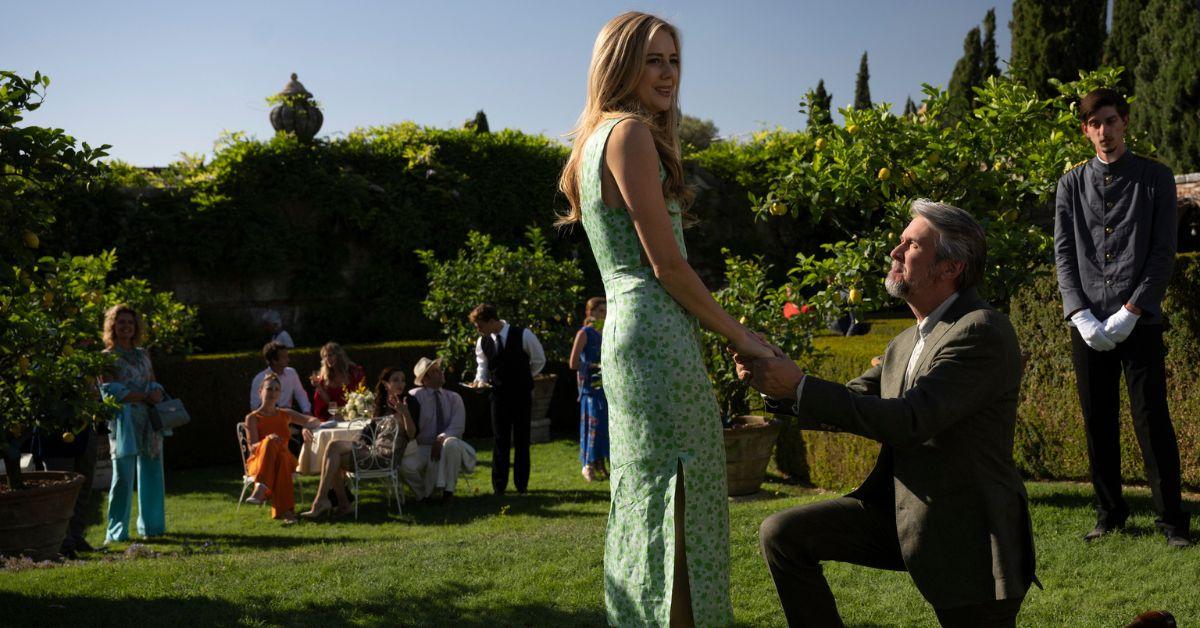 Although Connor feels his "needy love sponge" half-siblings are a drain on him at times, there's clearly a part of him that cares about family.
Meanwhile, Connor plans to marry Willa (Justine Lupe), who seems a bit nervous and unsteady about the impending nuptials at the end of Episode 2.
Based on the trailer for the upcoming wedding episode, there is a possibility that the wedding may not even happen (We'll be watching!). Either way, a wedding is a wedding, and based on how Connor feels about family, it wouldn't be a surprise if his mother were to be a topic of conversation.
Article continues below advertisement
If his mom were to appear, it is unclear if she would be there in person, in discussion, or through a flashback to when Connor was little. Because of this and more, at time of writing, this is seemingly a bit of a wait-and-see situation as anything can happen.
Social media was in a frenzy following the latest hint about Connor's mom in 'Succession'.
When Roman made the jab at his father Logan (Brian Cox) regarding Connor's mom, it was an eye-opener for social media. One user even tweeted about how the siblings only seem to care about the situation "when they can throw it back in Logan's face."
Logan is already not even close to being father of the year in his children's eyes. But what about Connor's mom? We can't wait to find out more.
New episodes of Succession air Sundays at 9 p.m. EST on HBO.