The Pierce Family Is Back on 'Succession' — Here's What You Need to Remember About Them
Who is the Pierce family in 'Succession'? Season 4 kicks off with Nan, Naomi, and Bun Pierce navigating a new potential buyout.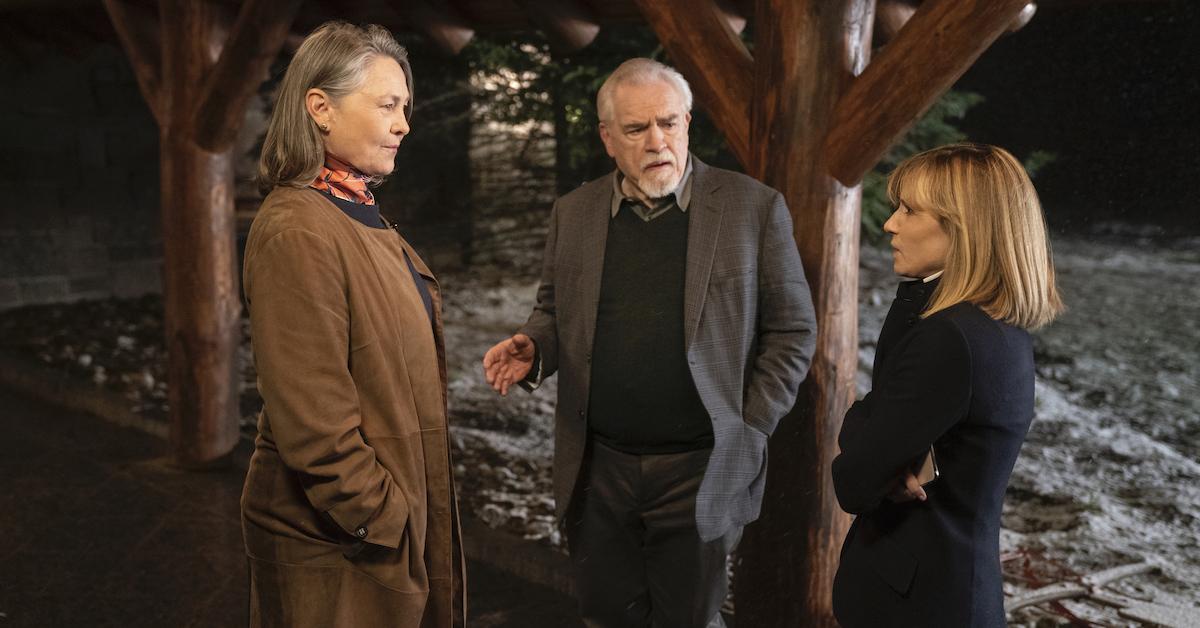 Spoiler alert: This article contains spoilers for Succession Season 4, Episode 1.
We thought that Season 2 of Succession was the end of the Pierce media takeover, but in Season 4, it's obvious that Logan Roy will never rest until he takes over all of the modern-day media. With ATN, he's able to sway elections and other important moments in American history, but if he also attains Pierce Global Media (PGM), he'll have virtually unlimited power over politics, culture, and more. So it's no surprise that the Pierce family comes into play in the Season 4 premiere.
Article continues below advertisement
In Season 4, Episode 1 of Succession, titled "The Munsters," Logan takes another nearly successful swing at acquiring PGM, and the Pierce family is a big part of that potential acquisition. While Logan last made an attempt to buy Pierce in Season 2, the Season 4 premiere shows us that the Roy siblings could achieve their father's dreams … without him. But who is in the Pierce family? Are they based on anyone in real life?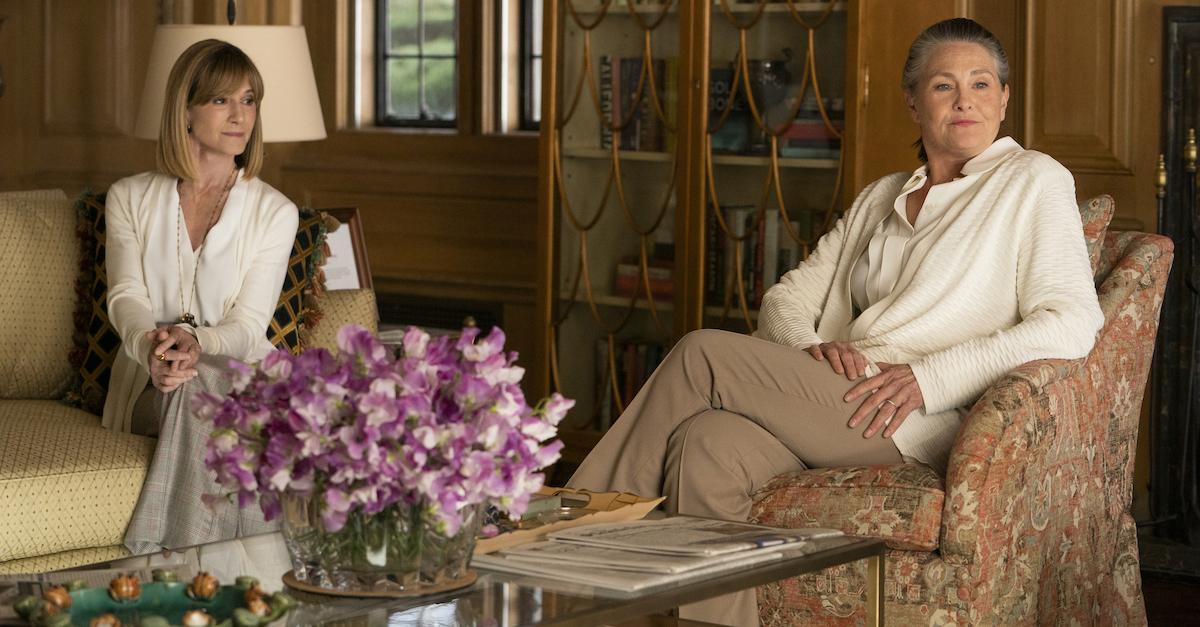 Article continues below advertisement
The Pierce family in 'Succession' consists of Nan, Naomi, Bun, and several others.
We first meet the Pierce family back in Season 2 of Succession, when Logan is ready to take over all of the media. While his children believe in the future of tech, Logan just wants to monopolize all facets of the news. It's clear from the get-go that Nan Pierce (Cherry Jones) is the woman in charge, and whoever wants to acquire PGM will have to get on Nan's good side.
Nan is much more liberal and democratic than Logan, however, and she believes in the integrity of her news conglomerate, whereas Logan only believes in money. So no matter what, the path forward is a tricky one.
Article continues below advertisement
In "Argestes," Episode 6 of Season 2, the Roy family's deal with the Pierces falls through after the cruise ship story breaks, detailing allegations of sexual assault on the Roy family's cruise lines. Once that story breaks, Nan fires her CEO, Rhea (who had been working with the Roys to make the deal happen) and pulls out of any potential reconciliation with the Roys. Even still, Naomi Pierce (Annabelle Dexter-Jones) remains in the fold.
Article continues below advertisement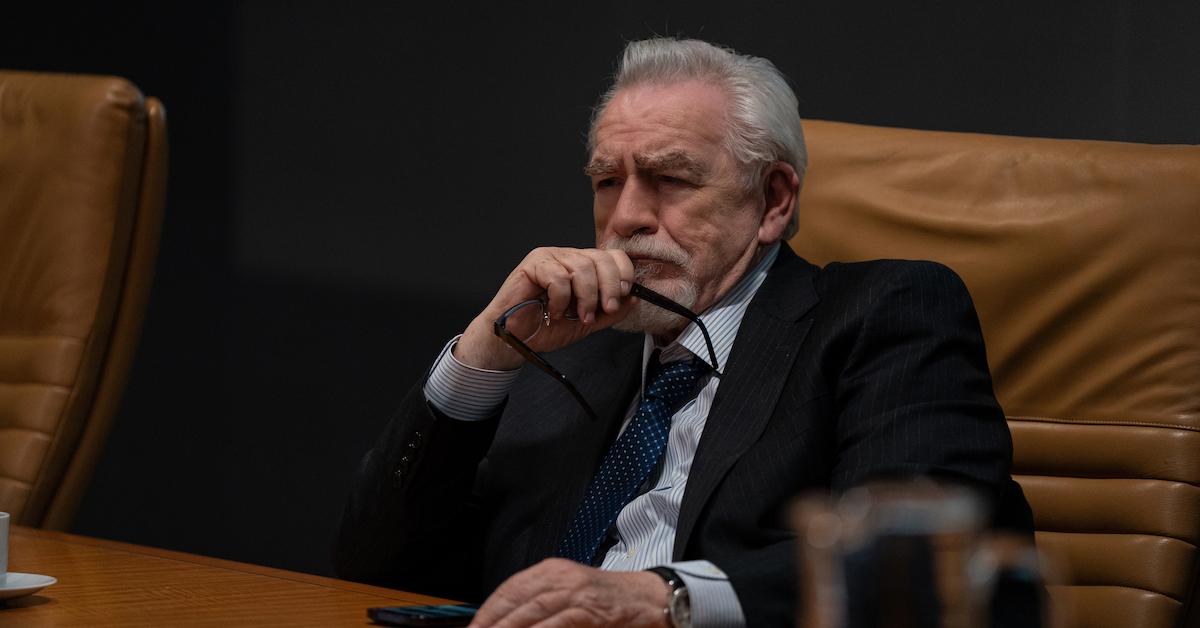 Kendall and Naomi bond in Season 2 over their shared "recovery" aka "continued use of cocaine." They do some coke together while the families get to know each other and form a seemingly genuine connection that continues throughout Season 3. Naomi is a close cousin to Nan, despite their different generations. And Nan has a soft spot for Naomi, who lost her mother when she was much younger. Kendall and Naomi stay together up until Season 4 when their relationship seems to have fallen apart.
Article continues below advertisement
As we learn that Kendall and Naomi broke up at some point between Seasons 3 and 4, we also learn that ATN is once again attempting to buy PGM. After Tom gets dinner with Naomi Pierce, he accidentally tips off the sale to Shiv, who decides to go after PGM along with her brothers. Because the siblings have a better relationship with Naomi, Nan, and PGM in general, they hold a bit more weight by the end of the Season 4 premiere.
Article continues below advertisement
To top it all off, cousin Greg brings a date named Bridget to Logan's birthday party. Bridget tags Bun Pierce, one of the many significant Pierce family members, in a photo she takes at the party. It's very possible that Bun could come into play later in the season as the Roy siblings attempt to close the PGM deal.
The Pierce family is loosely based on a few real-life families.
Just like the Roys are loosely based on the Murdochs, their rivals are based on some other facet of reality. The closest ties to the Pierce family are naturally the Bancrofts and the Sulzbergers. The Bancroft family sold Dow Jones to NewsCorps in 2007, which is a similar sale to the sale of PGM to ATN.
Article continues below advertisement
"Logan Roy follows the Murdoch playbook almost to the letter, offering far more than the business is worth and promising editorial independence for the acquired properties," Slate noted in reference to Waystar Royco's first attempt at the PGN acquisition.
Article continues below advertisement
There are also many similarities between the Pierces and the Sulzbergers. The Sulzbergers are the family behind the New York Times. Both families also have similar country homes, and even the New York Times has said that the Pierce family "seems to be a mash-up of the Sulzbergers and the Bancrofts."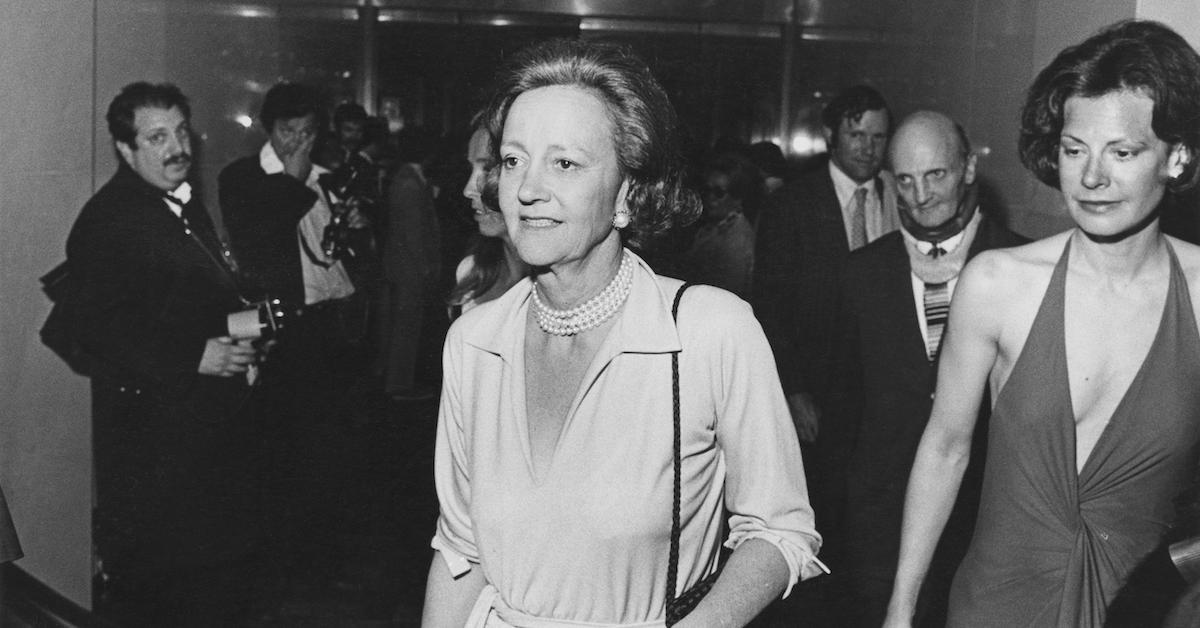 Finally, Nan reminds us the most of Katharine Graham, who led the Washington Post to success from 1963 to 1991 after her father and husband both passed away. Although neither woman is the CEO of their own company, both wield the ultimate power when it comes to major decisions within their organizations. Perhaps one of these real-life families can give us a hint as to how the rest of the season will play out.
New episodes of Succession air Sundays at 9 p.m. EST on HBO.