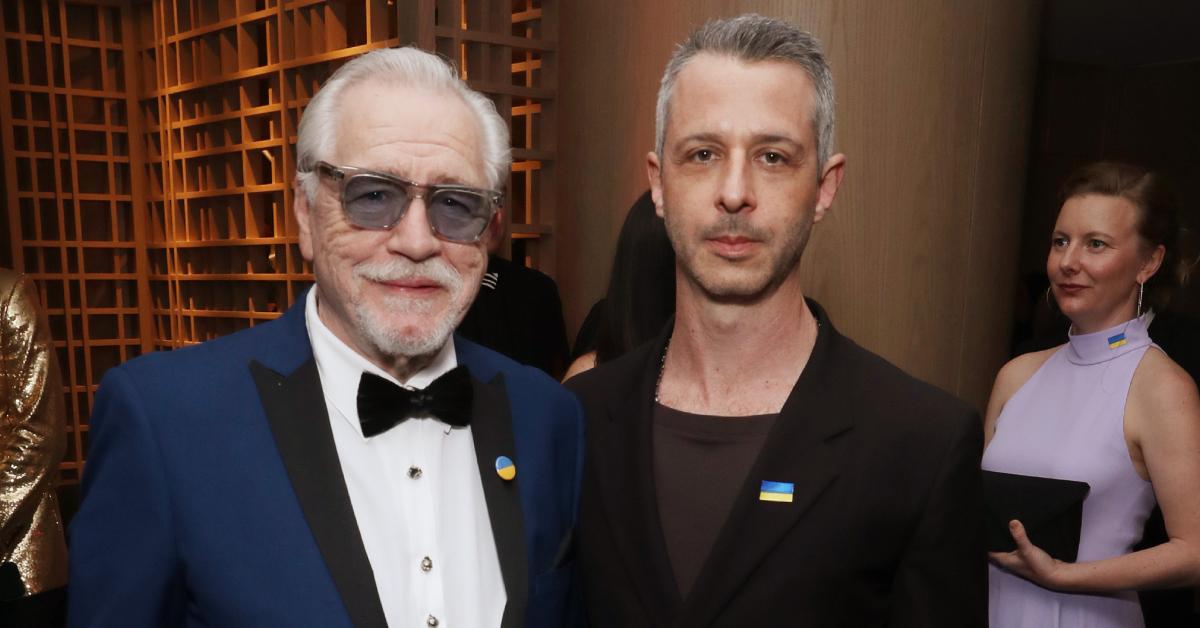 Jeremy Strong and Brian Cox Are at Odds in 'Succession' — What About Real Life?
We don't know about you, but we never thought the Team Kendall vs. Team Logan discourse would evolve into a feud between co-stars Jeremy Strong and Brian Cox. The pair, who lead the star-studded cast on HBO's satirical dramedy Succession, bring the father-son disagreements to life by sharing their thoughts and feelings about each other in dueling March cover stories.
Article continues below advertisement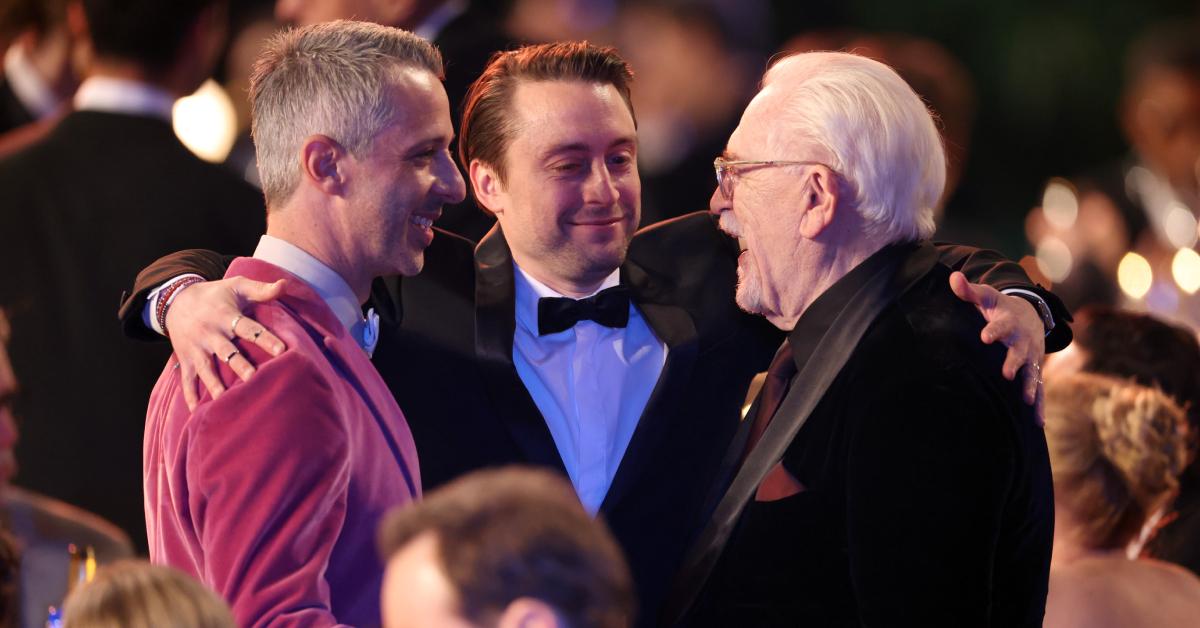 Article continues below advertisement
So, are Jeremy Strong and Brian Cox friends?
Let's take it back to December 2021 to Jeremy's infamous profile for the New Yorker.
The controversial piece divided the internet; some thought it illustrated Jeremy's commitment to his craft, while others believed it suggested he's unprofessional on set. Many of Jeremy's celebrity friends, including Jessica Chastain and Anne Hathaway, came to his defense — but Brian Cox wasn't one of them. In fact, he implied that Jeremy could be difficult to work with.
Jeremy addressed the matter in his latest profile for GQ, stating that he doesn't hold anything against his co-star.
"Brian Cox, for example, he's earned the right to say whatever the f--k he wants. There was no need to address that or do damage control," Jeremy told GQ. "I feel a lot of love for my siblings and my father on the show. And it is like a family in the sense that, and I'm sure they would say this, too, you don't always like the people that you love. I do always respect them."
Article continues below advertisement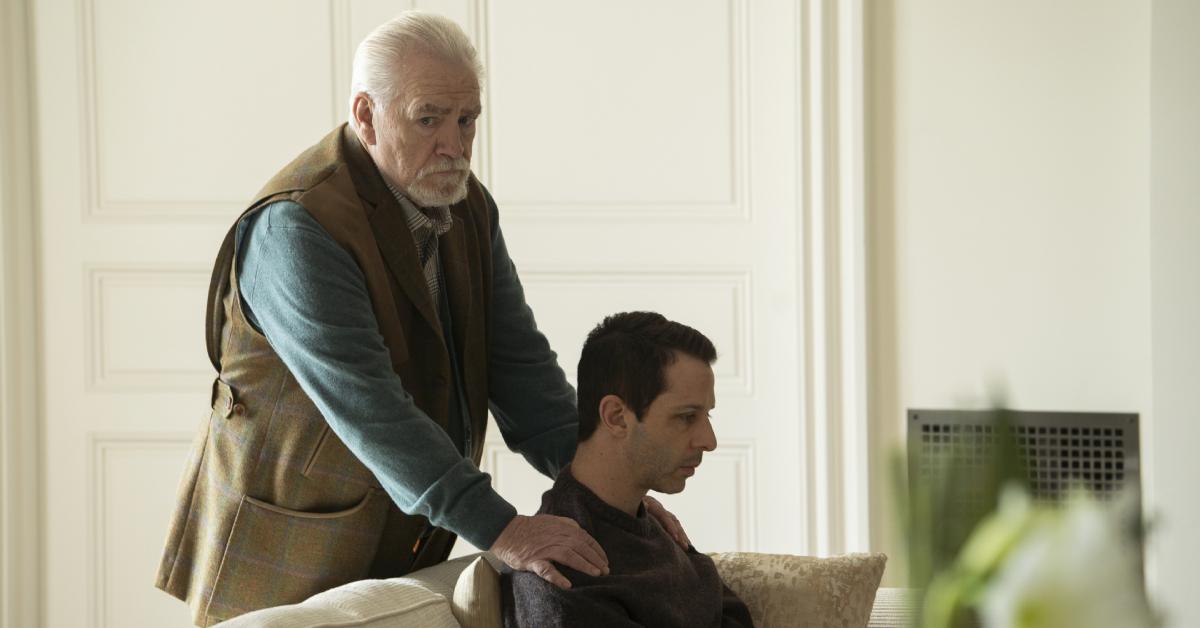 The 44-year-old acclaimed actor also disagreed with Brian's previous suggestion that "there's a certain amount of pain at the root of Jeremy," telling the outlet, "I don't think there is. There's certainly a lot of pain in Kendall, and I haven't really met Brian outside of the confines of that."
Article continues below advertisement
Jeremy also told GQ that he doesn't plan on changing his acting approach.
"Am I going to adjust or compromise the way that I've worked my whole life and what I believe in? There wasn't a flicker of doubt about that. I'm still going to do whatever it takes to serve whatever it is," he said. "Which is not to say that that is the same thing as riding roughshod over other people. It has to do with autonomous concentration. It's a very solitary thing. I think there's very low impact on others except for what they might want to project onto it and how that might make them feel."
Brian Cox doubled down and said Jeremy's method acting is "f--king annoying."
In his own cover story for the March issue of Town & Country, the 76-year-old classically trained actor reiterated his distaste for Jeremy's devotion to method acting. When asked if it's irritating to be around someone who's always in character, Brian said it's "f--king annoying." Wow, tell us how you really feel!
Article continues below advertisement
However, the Scottish actor did go out of his way to say that, despite their wildly different approaches to acting, he finds Jeremy remarkably talented: "He's a very good actor," Brian expressed. "And the rest of the ensemble is all okay with this. But knowing a character and what the character does is only part of the skill set."
Article continues below advertisement
He then highlighted an intense scene in the Season 3 finale, in which Jeremy's character Kendall confesses to his siblings that he committed involuntary vehicular manslaughter after leaving Shiv's wedding in a desperate search for drugs. He recalled Jeremy having a hard time separating himself from the scene after the cameras stopped rolling.
"He's still that guy, because he feels if he went somewhere else he'd lose it. But he won't!" Brian said. "Strong is talented. He's f--king gifted. When you've got the gift, celebrate the gift. Go back to your trailer and have a hit of marijuana, you know?"
So, it seems Jeremy and Brian respect each other ... but they are definitely not friends.