'Succession' Fans Claim Kendall and Roman's Hug "Ruined Their Life" (SPOILERS)
In the series finale of 'Succession,' Kendall hugs Roman so tight that the latter's stitches bust open. Why does he do that? Read on for the details.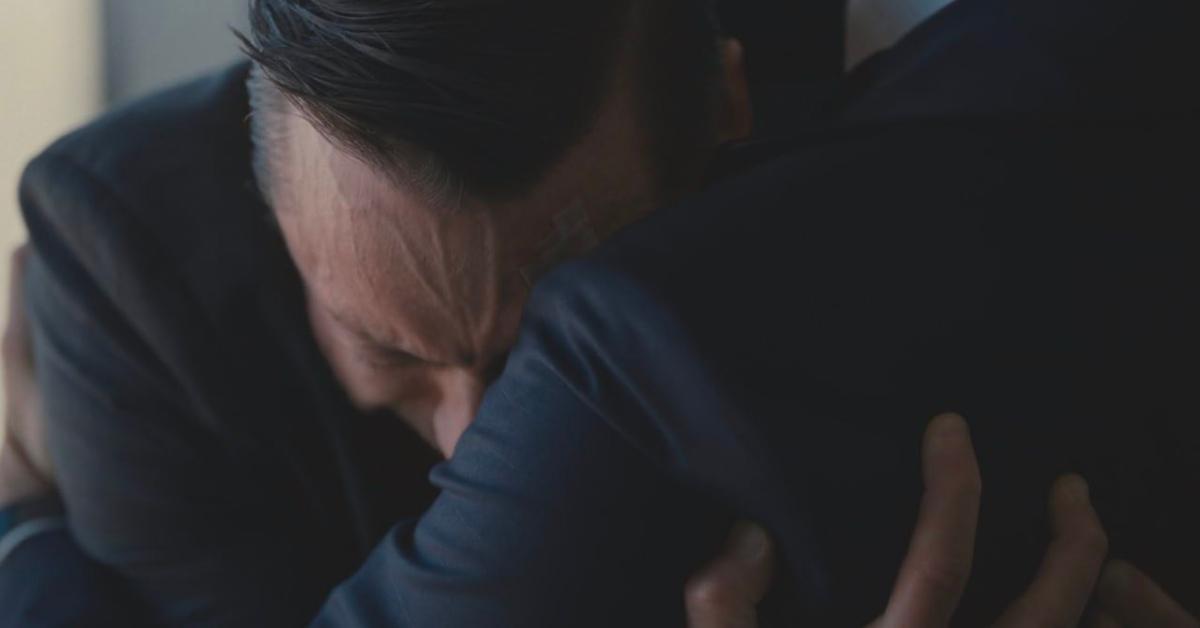 Spoiler alert: This article contains spoilers for the series finale of Succession.
It's been a few days, but we're still reeling from the jaw-dropping series finale of HBO's Succession. The final episode of the show, titled "With Open Eyes," sees Roman (Kieran Culkin) have an emotional breakdown and wonder why he could not be CEO instead of his older brother Kendall (Jeremy Strong).
Article continues below advertisement
Roman — who got a bit scuffed up in the previous episode after getting into altercations with protestors — thinks his wounds are not severe enough for the board to assume he is unfit for the job. When Kendall pulls him in for a hug, the No. 1 boy puts pressure on Roman's wounds with his shoulder, causing the stitches to reopen. OK, why did he do that? Read on for all the known details and theories.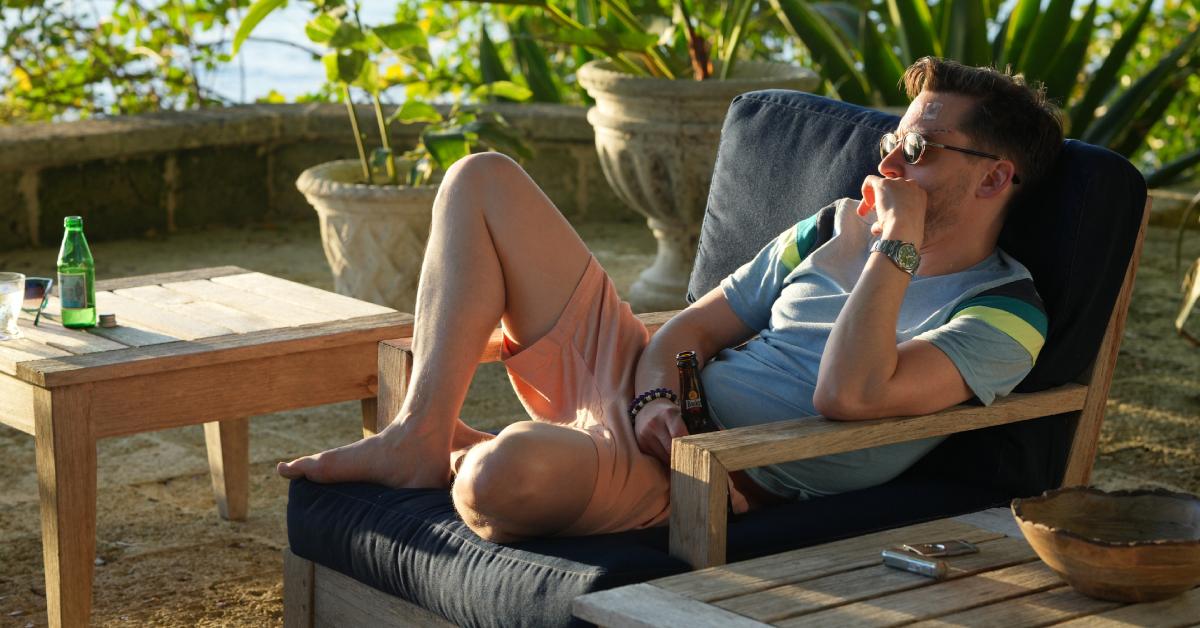 Article continues below advertisement
Why did Kendall hurt Roman and reopen his stitches?
As stated before, Roman points out that he looks put together; he implies that he could stand in front of the board as Waystar's new CEO. Kendall feels threatened by his brother, so he makes a despicable power move and puts Roman in his place by hurting him and busting his stitches to make him look rugged and incompetent.
In a way, Roman leans into the embrace and allows Kendall to hurt him — why? Well, many fans know that pain and abuse are the only way he can ground himself. Roman was abused as a child by Logan (Brian Cox), and with him no longer around, Kendall steps in and uses this to his advantage to keep Roman on his side.
Article continues below advertisement
Roman believes love is pain, so Kendall plays into this weakness to manipulate his younger brother into doing what he wants — talk about Logan 2.0! Kendall would always protect and defend Roman, but the cycle of abuse has come around again and swallowed up the family.
Article continues below advertisement
The fans are heartbroken (and rightfully so) over their hug, sharing their misery on social media. One fan wrote, "Can we all agree [the] Kendall-Roman hug was the most devastating [thing] like I couldn't breathe."
Another tweeted that the hug "ruined my f--king life," while a third fan said, "The tender hug from Kendall turning into a vice-grip to literally reopen Roman's old wounds and ensure submission was a phenomenal bit of writing. It played out like a stage performance or a dance."
Article continues below advertisement
Jeremy Strong said the Roy siblings can't "express love" without cruelty.
During an interview with Vanity Fair, award-winning actor Jeremy Strong addressed the disturbing embrace between Kendall and Roman. He told the outlet, "I'm embracing him, and I'm crushing him at the same time. Which you could say is part of the love language that they learned in this family."
"Shiv and Roman can't express love without also expressing a kind of cruelty," Jeremy added. "And we — all of us — betray our own capacity to love."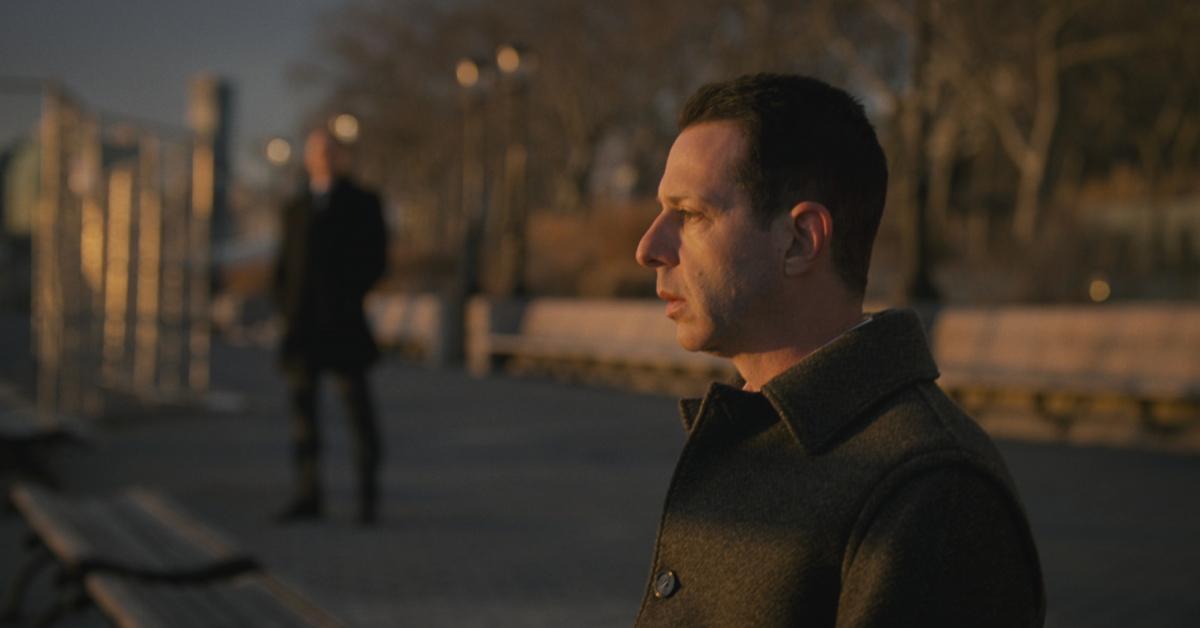 Jeremy further explained that his cruelty toward Roman is what Logan was looking for in him all along.
"At this point, [Kendall's] just lost everything," he revealed. "And he's also in a terrible, irrevocable way, lost his moral compass and moral core. ... His ability to lie, to say, and do whatever it takes to achieve what he wants. … We see him become his father."
All four seasons of Succession are now streaming on Max.