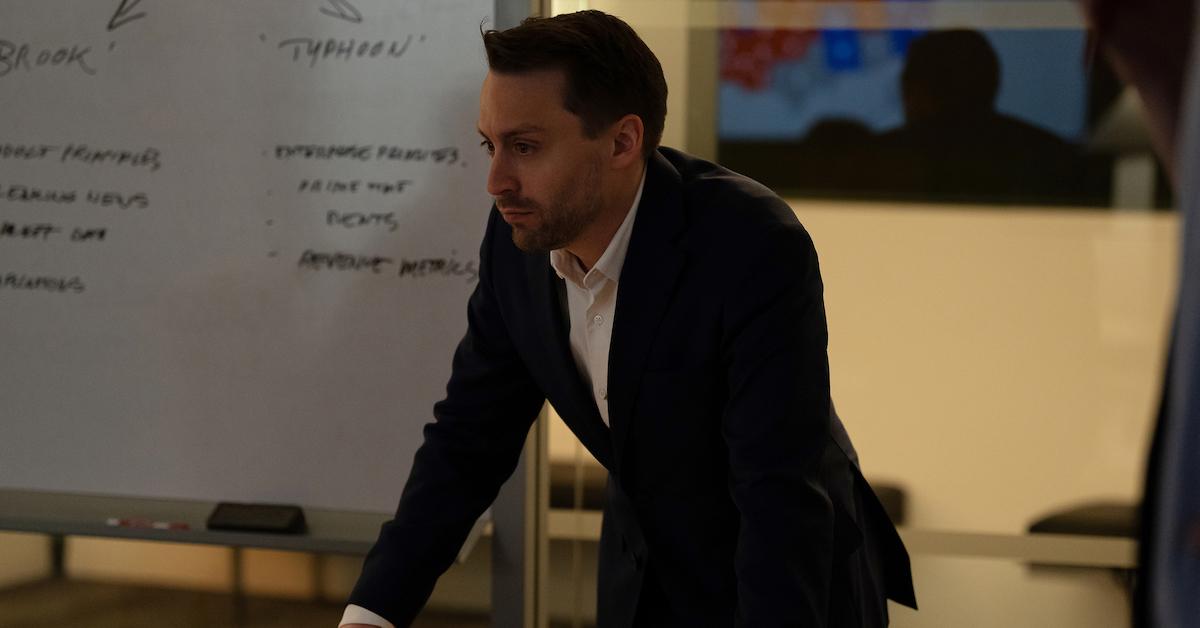 The Penultimate Episode of 'Succession' Gets Super Dark for the Slime Puppy
What happened to Roman Roy in 'Succession' Season 4, Episode 9? It seems like Mencken is the new President, but Roman falters and falls into danger.
Spoiler alert: This article contains spoilers for Succession Season 4, Episode 9.
One of the longest episodes of the season yet, Season 4, Episode 9 of Succession is a doozy. It ends with Roman Roy (Kieran Culkin) at his lowest point of the series. But it takes him almost four entire seasons to get there. At the beginning of the season, Roman was seemingly ready to turn on his siblings and work with his father, but that all changed when Logan dropped dead on a flight in Episode 3.
Article continues below advertisement
In Episode 9, all the grief that's shown itself over the past six episodes finally comes to a head, especially for Roman. As the Roy siblings mourn their father, America is mourning its democracy. But what exactly happened to Roman at the end of the episode?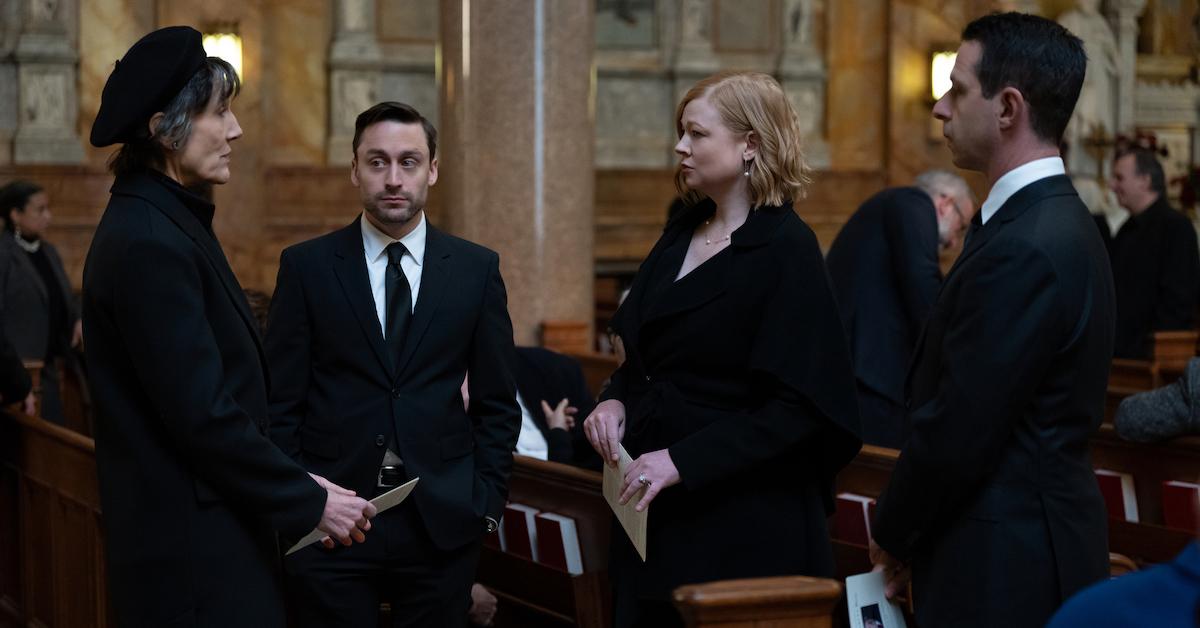 Article continues below advertisement
What happens to Roman in 'Succession'? He's at his lowest point.
Seemingly the closest to Logan out of the four Roy siblings, Roman was set to represent them at his funeral with his speech. However, when Logan's brother, Ewan, unexpectedly takes the stand first, Roman is shaken up. Roman does get up there, but he breaks down emotionally and can't deliver any semblance of a speech, so Kendall (Jeremy Strong) and his big brother energy take over. (At least it wasn't Connor.)
Kendall delivers a seemingly perfect, honest, and loving speech about his father, which leads the congregants to applaud. Then Shiv (Sarah Snook) jumps up to say her piece without really saying anything. Classic Shiv. Even still, Shiv is now out to prove that she can be the new CEO of Gojo if the Waystar-Gojo acquisition goes through. She pitches to Lukas Matsson that perhaps an American CEO could appease Mencken and persuade the new President to push the deal through.
Article continues below advertisement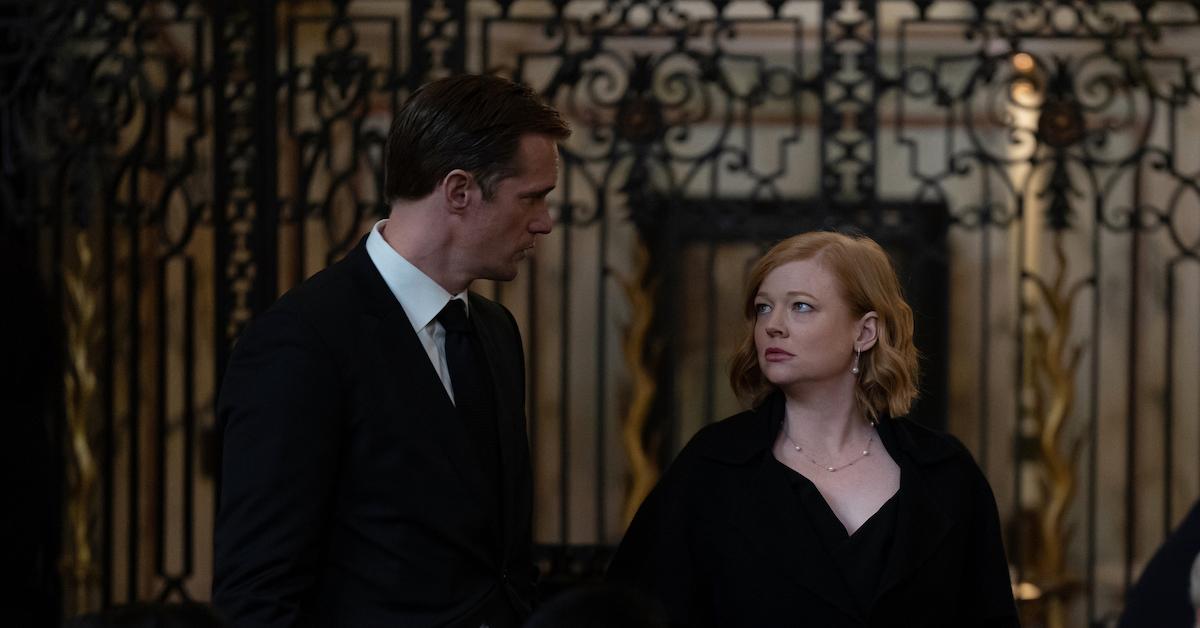 Meanwhile, Roman is still sobbing. We guess that this is partly due to his father's death, but also his guilt for being unable to deliver a speech at all. It's not a good look in front of the future President to let the pressure of his emotions get the best of him. Even Shiv, a pregnant woman, appears to be stronger than Roman, which is essential in a corporate ally.
Article continues below advertisement
While Roman worries that he messed things up with Mencken, Kendall tells his little bro, "It's okay. But you f--ked it," repeatedly. As Kendall tries to do damage control, cousin Greg hilariously attempts to get an introduction to POTUS. Mencken is clearly put off by Greg, so Shiv swoops in and steals Mencken. He's both relieved and now open to the idea of Shiv as the future CEO. All the work that Roman has put into his relationship with Mencken now feels like it was for naught.
Roman jumps into danger in the final moments of Season 4, Episode 9.
As this goes down at the funeral reception, protestors are outside fighting for their democracy. ATN had a major hand in announcing Mencken's presidency, so left-leaning people are making their voices heard on the day of Logan Roy's funeral and in the aftermath of the election. It's as good a time as any to protest, but it reminds Roman of everything he did wrong and every way he disappointed his father.
Article continues below advertisement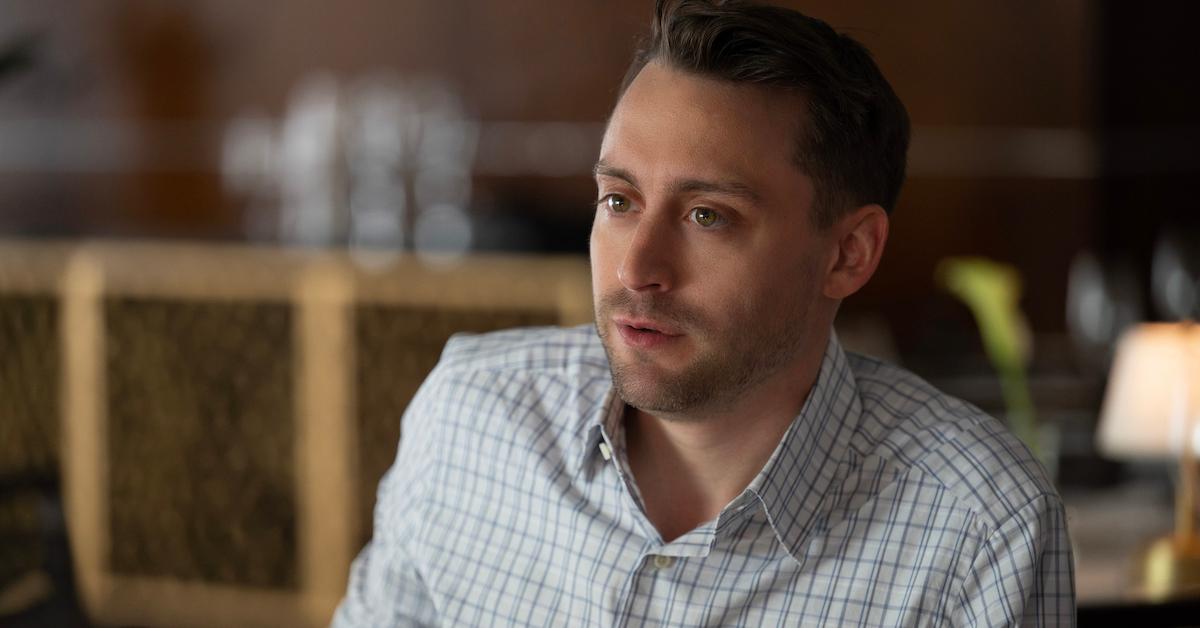 Feeling like a failure, Roman runs outside and jumps into the protest. He's angry at himself, he's angry at the protestors, and he's angry at his family, Mencken, and the world. Roman gets knocked to the ground and simply lies there in the fetal position as people march around and on top of him. At this point, Roman doesn't seem to be physically injured in any significant way, but emotionally, he's not even a shell of himself.
It's unclear if this marks the end of Roman's bid for power or if this is just what he needed to rise like a phoenix from the ashes.
Either way, we'll find out in Succession's finale episode, which airs on Sunday, May 28 at 9 p.m. EST on HBO.