Was Guest Advisor, Ella Mai, Ever On 'The Voice' Herself?
Ella Mai may be a special guest advisor on 'The Voice' for John Legend's team but was the songstress actually on the reality competition herself?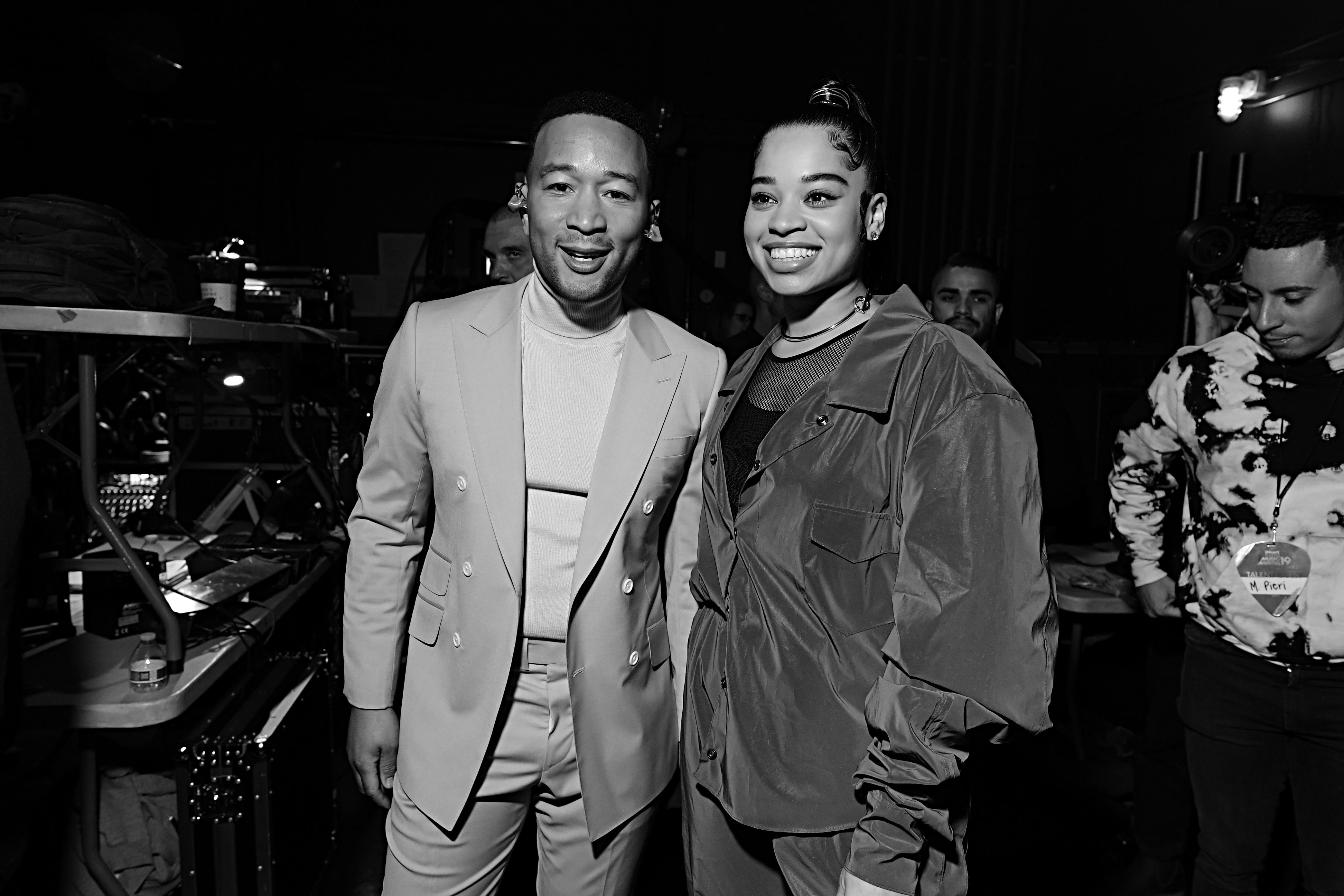 In the history of The Voice, there have been some pretty memorable advisors introduced during "The Battles" portion of the show. From Charlie Puth to Brooks & Dunn, the wide range of advisors on The Voice is unlike another other singing competition we've seen.
Article continues below advertisement
Season 18 is underway with Kevin and Joe Jonas advising for Team Nick Jonas, Bebe Rexha advising for Team Blake Shelton, and Dua Lipa advising for Team Kelly Clarkson. Judge and R&B superstar, John Legend, announced that his advisor for the season would be recording artist, Ella Mai. The songstress is one of the most popular and viral singers making music right now, but did she get her start on The Voice?Was Ella a previous contestant or winner of another season?
Ella Mai is hoping to help give John Legend his second win on 'The Voice.'
Season 18 marks John's third appearance on the show as a celebrity coach. He won during his Season 16 debut with singer, Maelyn Jarmon. He's hoping that Ella Mai's interesting perspective as a young artist during a new era of music will help give him an edge in the competition.
Article continues below advertisement
The 25-year-old will be supporting Team Legend which consists of CammWess, Darious Lyles, Mike Jerel, Nelson Cade III, Thunderstorm Artis, Zach Day, Zan Fiskum, Brittney Allen, Cedrice, and Mandi Castello.
Article continues below advertisement
Ella Mai has worked with John Legend in the past.
The R&B singer collaborated with John Legend on her debut album in 2018. The self-titled album featured John on a song called "Everything" where the two create a true combination of soul and R&B.
Article continues below advertisement
On having John on board to sing the song with her, she told Billboard, "He heard the song and was so excited about it, and cut it almost straight away. We had the vocals back, I think, in two days, which for someone of his stature, I was like, 'This is insane!' I'm so honored to have someone like him [on it]. He's such a legend and the song is amazing. It's so beautiful, it makes me cry almost every time."
Ella was discovered on Instagram.
Ella didn't get her start on The Voice. Instead, she got her big break by posting clips of herself singing covers of hits on Instagram. The UK singer uploaded a video of her singing "679" by Fetty Wap. After that clip went completely viral, she was contacted by DJ Mustard through her DMs.
Article continues below advertisement
Ella told the Los Angeles Times she was shocked when the reputable DJ reached out to her. She recalled, "I had to do a double-take at my phone...He's asking me what's my situation and at that point, I had no situation. I was singing in my bedroom, literally. I worked and went to school – I didn't have management or anything."
Article continues below advertisement
Ella is now a Grammy Award winner.
Ella received the 2018 Grammy for "Best R&B Song" for her song "Boo'd Up." When Mai won her Grammy Award in 2018, she told Billboard, "I feel like I've dreamed of this moment since I was a little girl...and to do it with Mustard, as well, is incredible."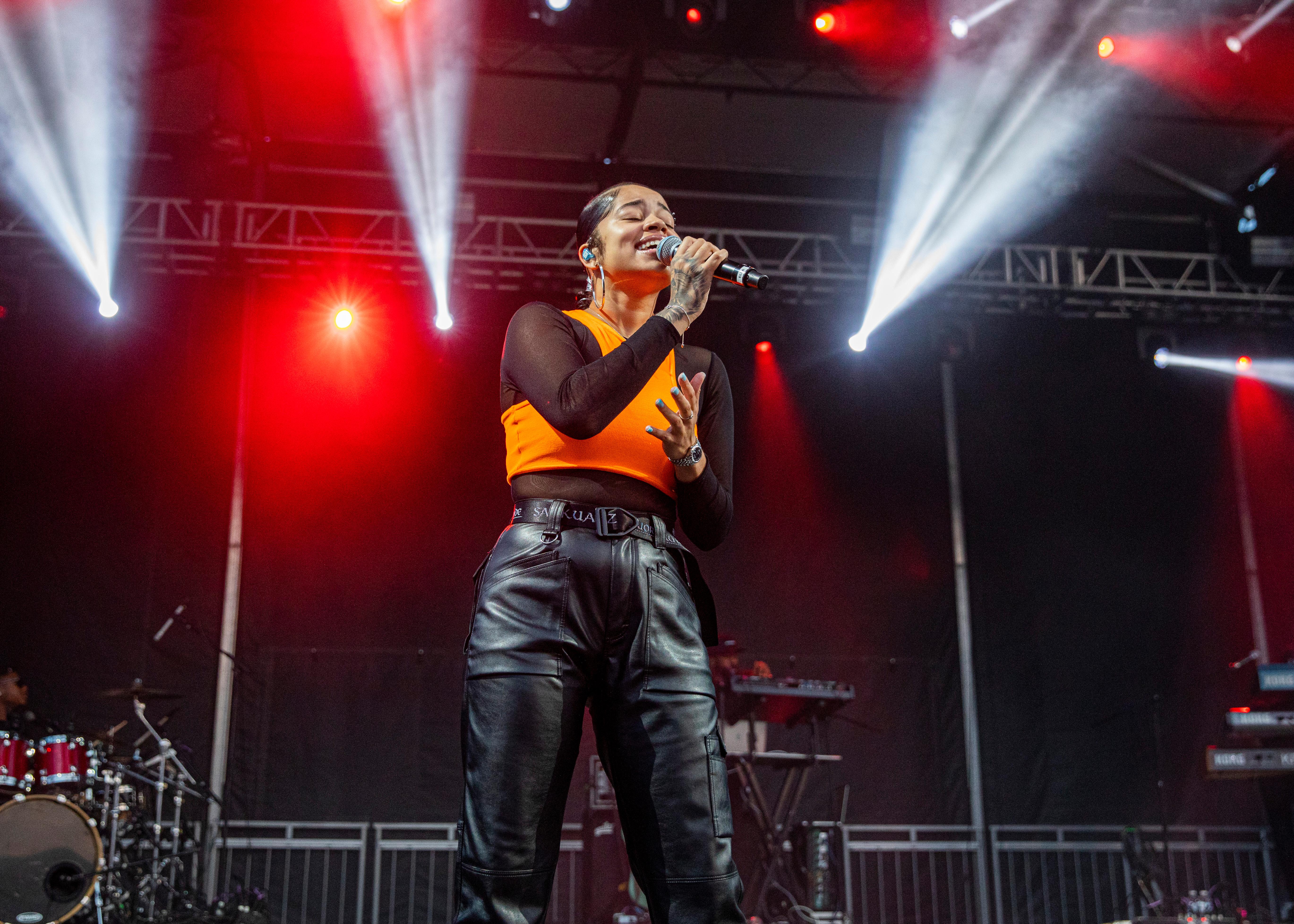 Article continues below advertisement
When asked what was next for her music career, she added, "Honestly, I'm trying to get through tonight, and then I'll figure out what's next. I think there's just such a whirlwind of emotions going on right now, I just want to really live in this moment, and we'll think about tomorrow tomorrow."
Catch new episodes of The Voice every Monday and Tuesday at 8 p.m. ET on NBC.