Flight Attendant Says There's No Way Robert Rackstraw Was D.B. Cooper
Netflix's D.B. Cooper documentary has amassed tons of viewers highlighting potential suspects in the mystery, and Robert Rackstraw was one of them.
The Netflix documentary D.B. Cooper: Where Are You?! is yet another piece of filmmaking about the infamous 1971 plane hijacking with a miraculous and mysterious end. The series presents several potential suspects and then delves into the probability that each one is the unknown skydiver/mid-flight terrorist. One such suspect was Robert Rackstraw.
Article continues below advertisement
Was Robert Rackstraw D.B. Cooper?
There really isn't much to go on regarding the D.B. Cooper case in terms of evidence. The composite drawing from the FBI gives us a Caucasian clean-shaven man with black hair in a suit. He reportedly smelled of bourbon and cigarettes, and either knew how to wire a bomb or brought a prop suitcase on board in order to scare an airline attendant.
We know he has skydiving experience and we know that he's able to keep calm in potentially high-stress situations. By the plane staff member's account. Cooper maintained such a high level of equanimity that it wasn't until the plane landed and passengers were escorted off it that folks were even alerted to something being amiss on their flight.
Article continues below advertisement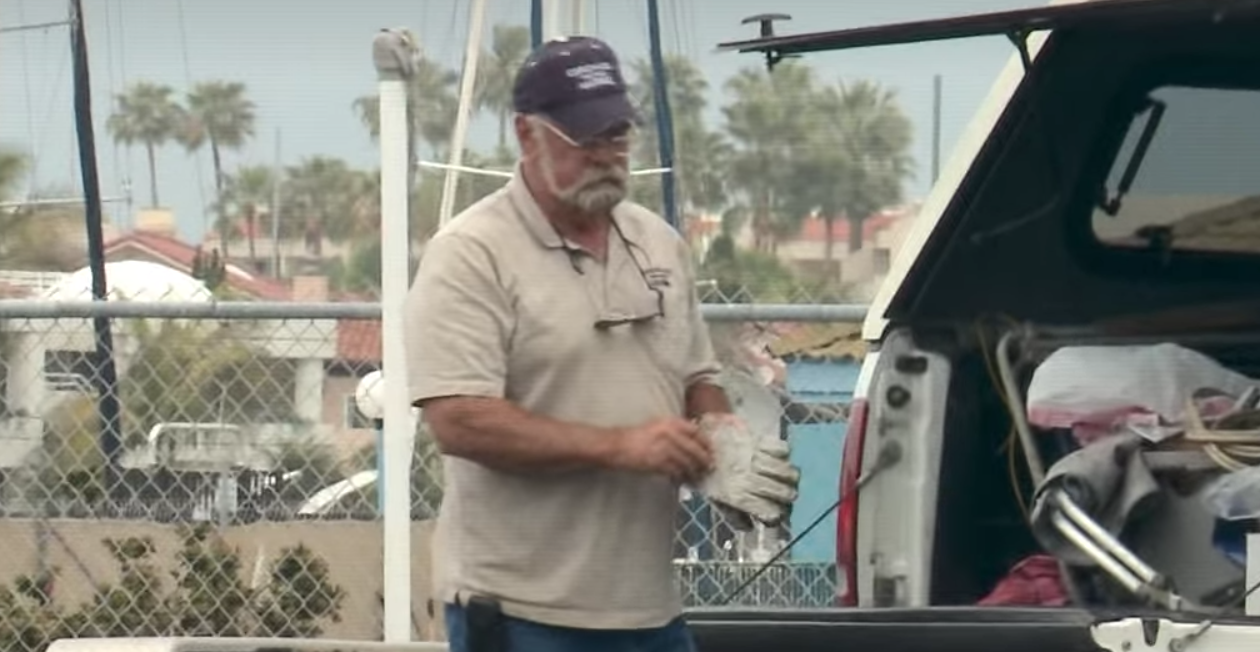 After his demands were satisfied (the plane refilled, the parachutes loaded onto the plane, and the bag packed with $200,000), Cooper instructed the pilot to re-route to Reno, Nev.. In the middle of the flight, the hijacker then opened the plane door and disappeared into the air, rocking two parachutes and a bag full of cash.
Cooper was never found, and the search continues for him until this very day.
Article continues below advertisement
One person who became a big part of that search is Robert Rackstraw. Rackstraw served in Vietnam as a helicopter crew member. Rackstraw first became a suspect in the Cooper case in 1978 when he was arrested in Iran for check kiting (aka unauthorized credit) and being in possession of explosives. He was deported to the United States, imprisoned, but was released on bail a few months later.
Article continues below advertisement
Once out, he tried faking his own death by calling in a false mayday message over an airplane radio, saying that he was jumping out of a compromised vehicle.
Afterwards, Rackstraw was found in Fullerton, Calif., and the plane he said he had to abandon in the mayday call was found in a hangar, repainted.
He was also found guilty of forging federal pilot certifications. His criminal past involving airplanes along with his past aerial military and parachute experience led investigators to believe Rackstraw was a prime suspect.
Article continues below advertisement
Rackstraw's name wouldn't be associated with D.B. Cooper for another 37 years, when in 2016 authors Thomas J. Colbert and Tom Szollosi would publish The Last Master Outlaw. Colbert would work with attorney Mark Zaid to sue the FBI to release its classified information on D.B. Cooper, citing the Freedom of Information Act.
Article continues below advertisement
The History Channel in the same year listed Rackstraw in a piece about D.B. Cooper as a potential suspect, and the man vehemently denied he was Cooper up until the day he passed away in 2019.
The flight attendant Cooper interacted with also analyzed Rackstraw's headshot and said that he definitely wasn't the man she spoke with on the plane.
Out of all the suspects in the case, the one who most closely matches the description of, and M.O. of D.B. Cooper was Sheridan Peterson, not Robert Rackstraw.
What was Robert Rackstraw's cause of death.
Rackstraw was found dead in his home early in the morning on July 9, 2019.
As the San Diego Union-Tribune reported: "Investigators responded to a 911 call about 3 a.m. Tuesday at the home, near Fifth Avenue and Laurel Street, and found Rackstraw deceased, officials said. The 75-year-old Army veteran was pronounced dead from a longstanding heart condition."