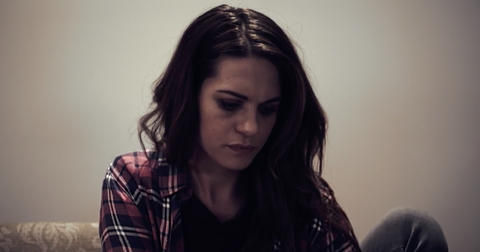 Calling All '9-1-1: Lonestar' Fans: [SPOILER] Is Still Alive!
By Pippa Raga

Updated
Season 1 of 9-1-1: Lonestar is coming to an end and we're finally learning more about Iris, Michelle (Liv Tyler)'s sister who has been missing a while and is now presumed dead following a tragic car accident.
Michelle is finally coming to terms with the fact that she wasn't always there for her sister in her times of need, and is feeling remorseful for not picking up the phone on the night she first went missing years ago, despite knowing that Iris's mental health was unraveling.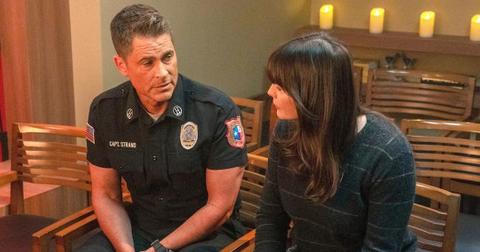 Was that Iris at the end of '9-1-1: Lonestar' Episode 8?
It's no surprise that fans are scrambling to make heads or tails out of this season of 9-1-1: Lonestar ahead of March 9's two-part season finale.
One storyline that's been stringing viewers along all season is the question of Michelle's sister, Iris, and whether she was able to make it out of the wreckage alive.
After all, more clues have been emerging about her character. Washington (Tamala Jones) recently played Michelle a voice recording pulled from her phone after the accident, and we even saw a flashback of the women when they were younger, arguing at their father's birthday party.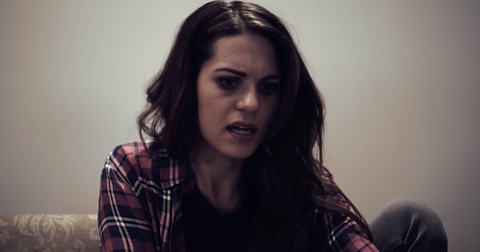 While the mystery of her character has been building for weeks, Episode 8 finally gave us a little bit of resolution. Toward the end of "Monster Inside," we see a confused-looking woman staring out of a tent, and she appears to be Iris.
Good news for Michelle, in other words: Her sister is still alive. "I picked up on Iris still being alive a few weeks ago," wrote one observant fan. "While at the camp, someone made reference to 'the crazy lady in the blue tent' and somehow, I just knew."
Who plays Iris on '9-1-1: Lonestar'?
We can't wait to learn all the missing bits about Michelle's sister, Iris, when the two-part series finale airs, but in the meantime, we were more than a bit curious about the actress who plays her.
As it turns out, Lyndsy Fonseca is a young star we have seen just recently on another project: Lifetime's You Can't Take My Daughter, in which she played the lead.
In the past few months, she's been booking an increasing number of roles. We first came to know Lyndsy from her portrayal of Colleen Carlton on The Young and the Restless, but the actress really cemented herself in our memories as Dylan Mayfair on Desperate Housewives.
These days, she's filming a new television series, Turner & Hooch, based on Tom Hanks' 1989 movie by the same name. Lyndsy is set to play Laura, protagonist Scott's sister, mother of Matthew and owner of dogs with special needs, one of whom is the titular Hooch.
We can't wait to see more of Lyndsy when the Disney+ series comes out, and look forward to learning more about her character, Iris, when 9-1-1: Lone Star airs Monday at 8 p.m. on FOX.