We Tried That: Burger King Royal Crispy Wraps Are an Alternative to Those Elusive Snack Wraps
We tried all three of Burger King's new Royal Crispy Wraps and they might be the replacement you've been looking for after McDonald's got rid of Snack Wraps.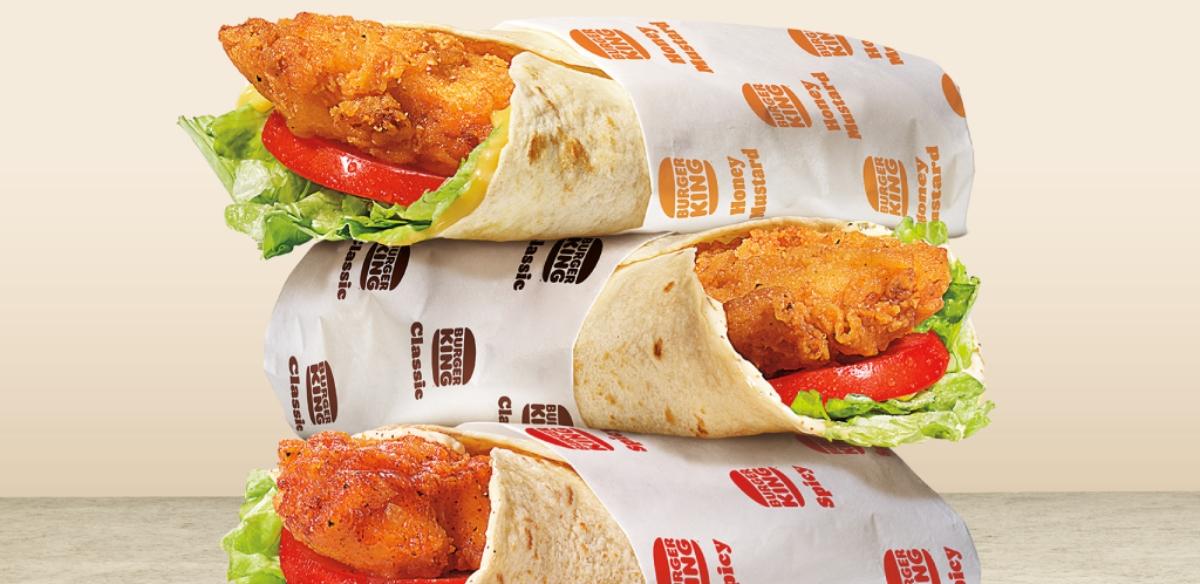 I don't know about you, but if there's one thing I will never tire of trying at fast food restaurants, it's new menu items that include chicken. There's little that could go wrong when you have breaded and deep-fried chicken involved. I'm just saying. So when Burger King rolled out the Royal Crispy Wraps, I had every reason to try out these McDonald's Snack Wrap dupes.
Article continues below advertisement
OK, to be honest, these are more than just dupes of a competitor's wraps that are all but discontinued these days and they do stand on their own, even though there are some similarities. The BK Royal Crispy Wraps come in three different options — classic, spicy, and honey mustard.
They're $2.99 each. In order to try the wraps in their purest form, it took every ounce in me not to request extra sauce on the latter two. I obviously paired them all with an ice cold and extra "spicy" Diet Coke from the fountain.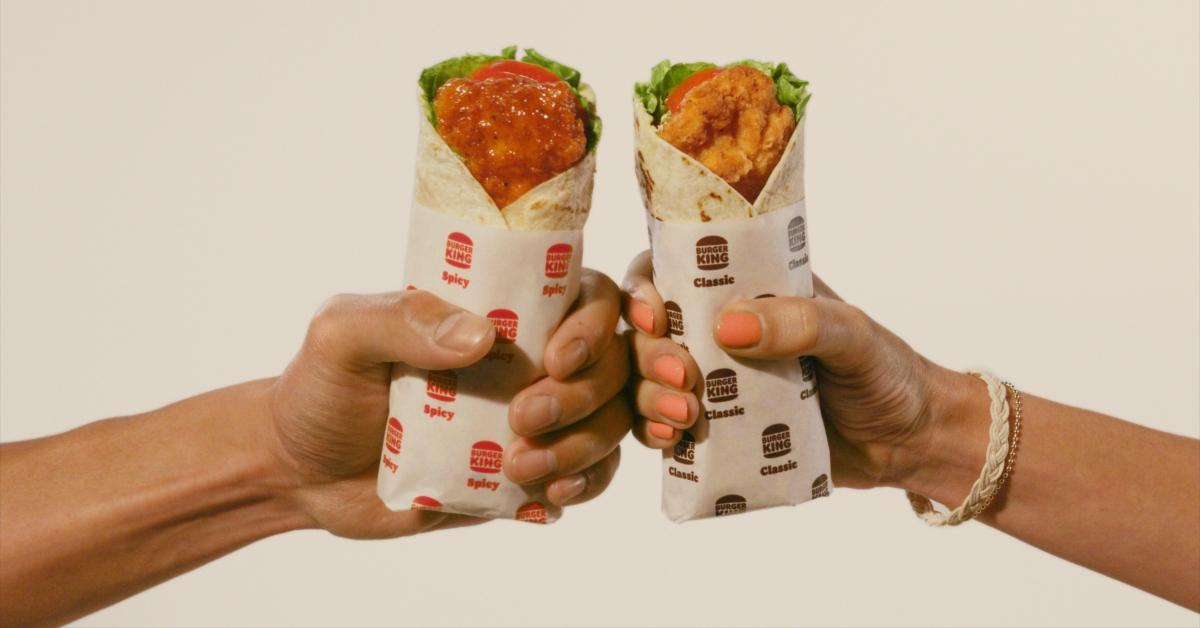 Article continues below advertisement
We tried the BK Royal Crispy Wraps.
Burger King is known for letting you "have it your way" as a customer. So technically, you can customize these wraps. But as they stand, all three versions of the Royal Crispy Wraps have tomatoes, lettuce, and crispy breaded chicken on a soft tortilla. Who am I to mess with a good thing? I mean, I did say I'm prone to extra sauce on most sandwiches, wraps, subs, and everything in between. But I ordered one of each and took them at face value.
Each wrap contains what looks like one half of a breaded piece of Burger King's classic chicken breast. The spicy wrap has just a kick in it and as someone who is spicy-challenged, I could handle it with a few sips of soda. You can't go wrong with the classic version, which has lettuce, tomatoes, and a bit of mayo. But the honey mustard Royal Crispy Wrap is the one that sets them apart from others because the flavor is just powerful enough.
Article continues below advertisement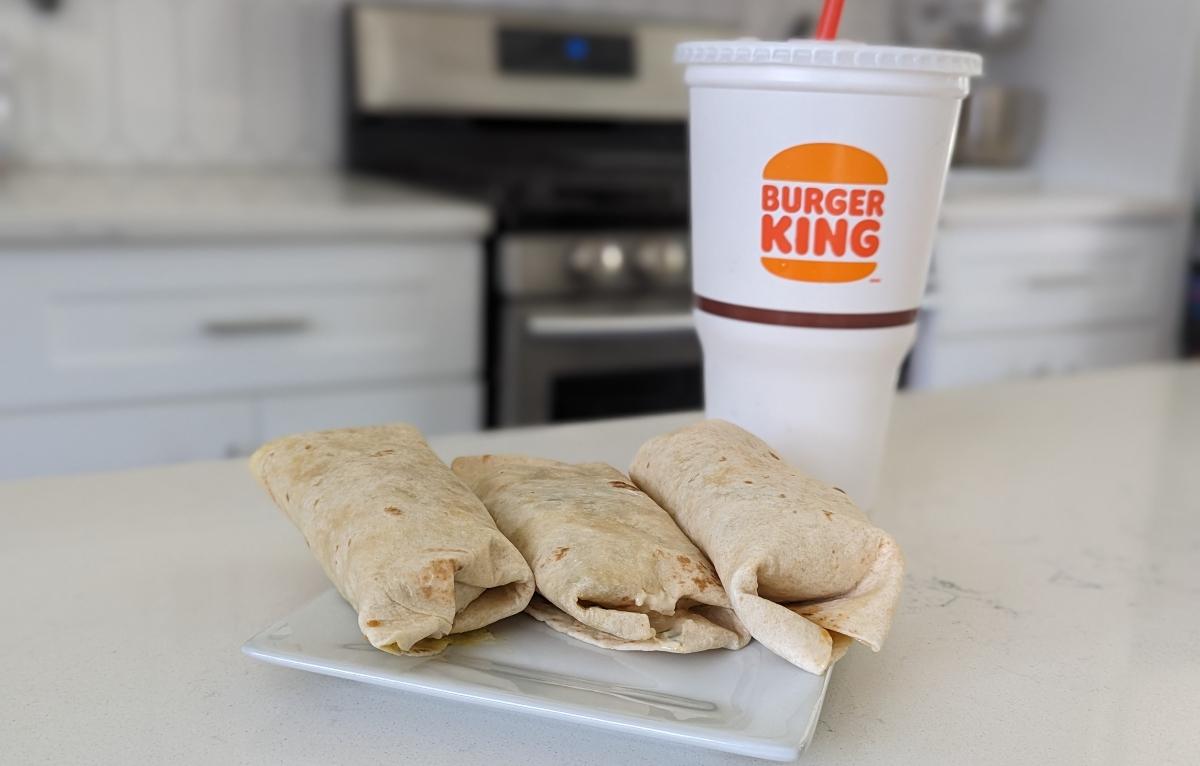 I'm easy to please in many ways. But when it came to the BK Royal Crispy Wraps, I went in ready to point out everything I would do differently. I'm no Burger King test kitchen chef, but I know my way around some dino nugs and dollops of ketchup.
Article continues below advertisement
I have no real critiques about the BK Royal Crispy Wraps, though if you like things spicy, you'll need some extra sauce on the spicy wrap. If I had to choose between the three of them, I would pick the honey mustard. And yes, I would add extra sauce, because I am absolutely a condiment queen.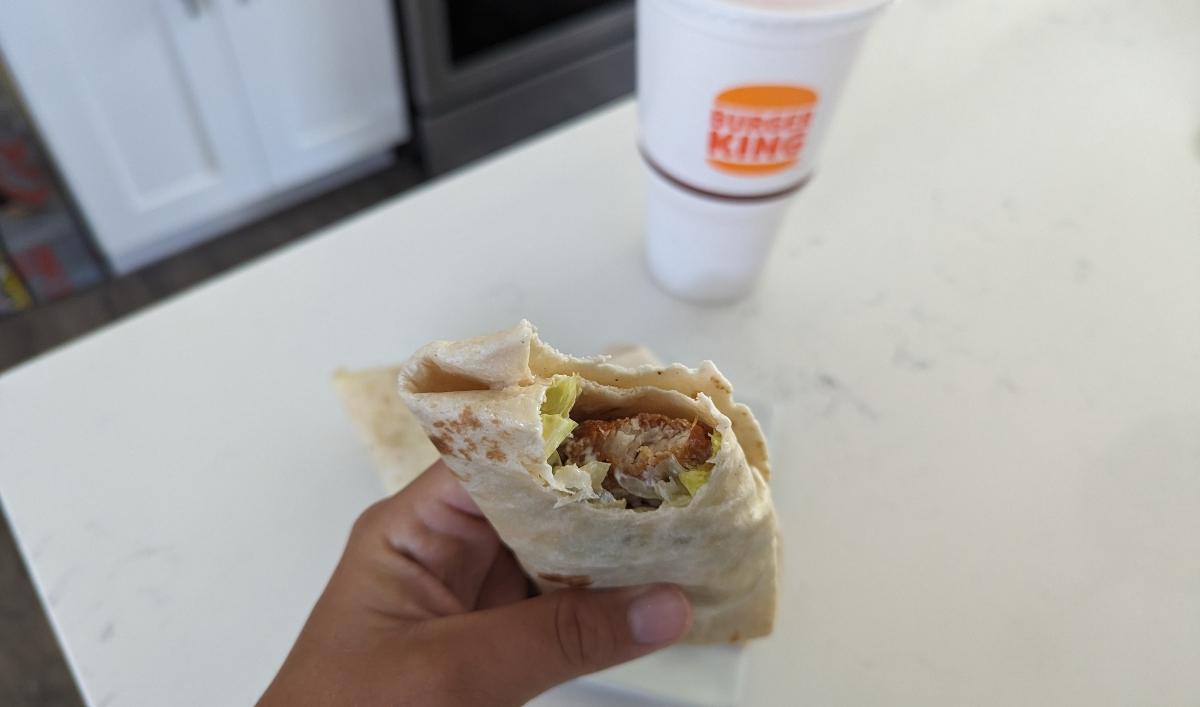 Do the BK Royal Crispy Wraps actually look like the ads?
Let's be clear. No fast food restaurant is going to quickly churn out dishes that look exactly like the polished advertisement photos. But that doesn't mean the Burger King wraps are any less tasty.
The Royal Crispy Wraps all look close enough to what you go to Burger King expecting to get when you order. And like I said, I'm easy to please.
You can find all three of them for $2.99 each at participating Burger King restaurants nationwide.