We Tried That: 'Hot Ones'-Inspired Hot Pockets Are a Spicy New Product We Think You'll Love
We Tried That: 'Hot Ones'-inspired Hot Pockets unveil four flavors featuring different spice levels and recipe combinations. Here's what I thought ...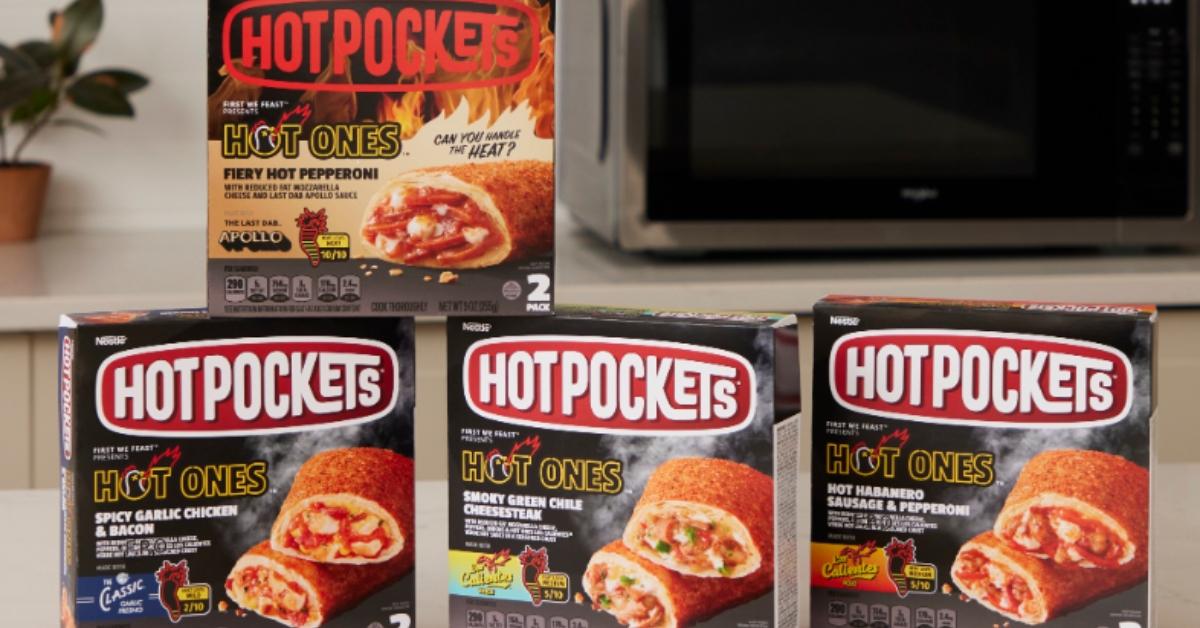 Attention, hot sauce lovers — a flavorful new partnership has hit supermarket shelves. If you're familiar with the viral First We Feast YouTube series, host Sean Evans interviews celebrity guests while they indulge in a spicy 10-wing challenge.
Since the show's rising popularity, Hot Ones even crafted their own hot sauces. Now in a tangy partnership, Hot Pockets has created four new flavors using Hot Ones hot sauces.
Article continues below advertisement
The tongue-tingling flavors are: Spicy Garlic Chicken & Bacon featuring Hot Ones The Classic Garlic Fresno sauce, Smoky Green Chile Cheesesteak featuring Hot Ones Los Calientes Verde sauce, Hot Habanero Pepperoni and Sausage featuring Hot Ones Los Calientes Rojo sauce, and Fiery Hot Pepperoni featuring Hot Ones The Last Dab sauce.
So, are these Hot Pockets actually spicy? As someone who loves adding hot sauce to every meal, I couldn't wait to try out the spicy new flavors.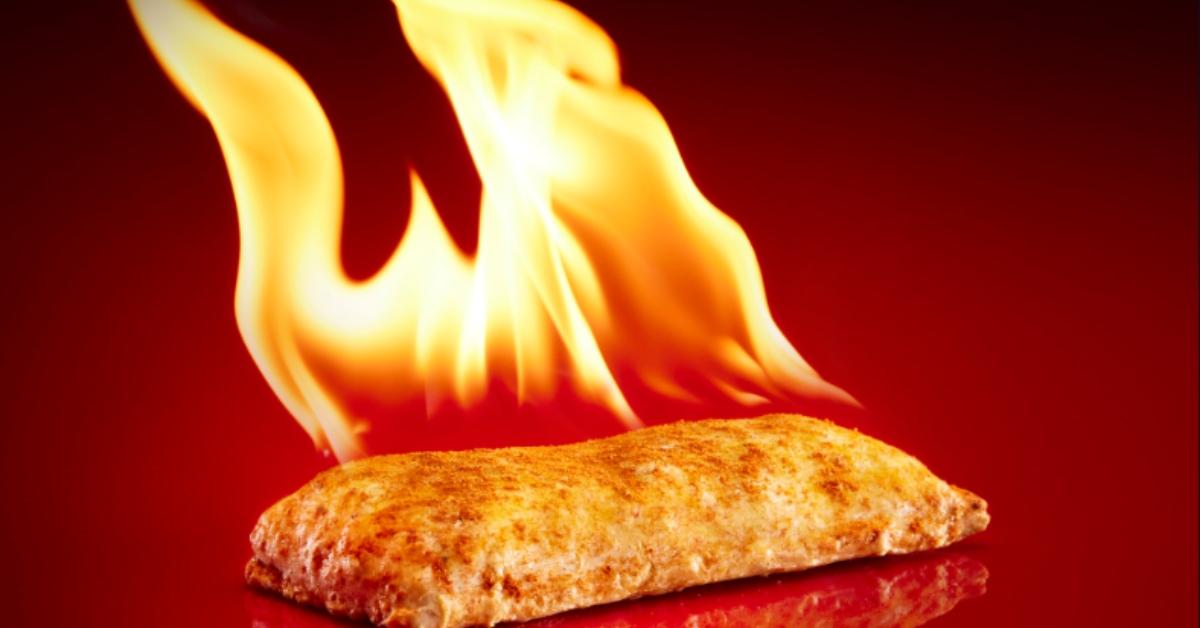 Article continues below advertisement
We tried Hot Ones new Hot Pockets.
While I won't sit here and pride myself on being a hot sauce connoisseur, I do enjoy popular sauces like Tapatío, Sirracha, and Frank's Red Hot. And while I've watched Hot Ones more than a dozen times, I've never tried their hot sauces. As for my first impressions, when I read that The Last Dab was included as one of the ingredients in the Fiery Hot Pepperoni Hot Pocket, I was a little concerned that it would be a "burn your mouth off" type of spice level.
Like a typical Hot Pocket, the directions had you insert the Hot Pocket into the pouch and microwave for about two minutes. Because the outside felt a little soggy, I decided to put the Hot Pocket in the toaster oven to really give the shell a nice crisp.
Unsurprisingly, the Spicy Garlic Chicken & Bacon one featuring The Classic sauce was the least spicy. It also happened to be my least favorite. While the flavor is nice, it's not something I would go out of my way to buy at the store. However, this flavor is great for those who can handle a bit of zing on their food with no real burn.
Article continues below advertisement
Surprisingly, the Smoky Green Chile Cheesesteak is good! As someone who grew up on Philly cheesesteaks, I typically shake my head when businesses try and recreate it. While it's not comparable to an actual Philly cheesesteak, the smoky flavor of the serrano peppers and chiles really bring this Hot Pocket to life. If you're looking for something outside of a typical pepperoni Hot Pocket, the cheesesteak is a tasty alternative.
Article continues below advertisement
My second favorite flavor, and the Hot Pocket that brought tears to my eyes is the Fiery Hot Pepperoni. Crafted with the hottest pepper, the Apollo Pepper, the spice level is definitely amped up. And seriously, who doesn't love what is essentially a pepperoni pizza?
The spice from the pepperoni and The Last Dab sauce set my taste buds ablaze, and I thoroughly enjoyed the burn.
As for my favorite Hot Pocket of the four, the Hot Habanero Pepperoni and Sausage takes the top prize. With a hint of sweetness to the sauce combined with the spicy pepperoni and sausage made for a super tasty flavor. While the Los Calientes Rojo sauce added some smoke and heat to the Hot Pocket, it wasn't overly spicy.
Here's where to buy Hot Pockets Hot Ones flavors?
Overall, whether you like spicy food or only enjoy a mild spice level, you should definitely try the new Hot Pocket Hot Ones flavors. Currently, you can find the Spicy Garlic Chicken & Bacon, Smoky Green Chile Cheesesteak, and Hot Habanero Pepperoni & Sausage flavors at your local retail stores.
To snag the Fiery Pepperoni, this Hot Pocket will be exclusively available via Gopuff.