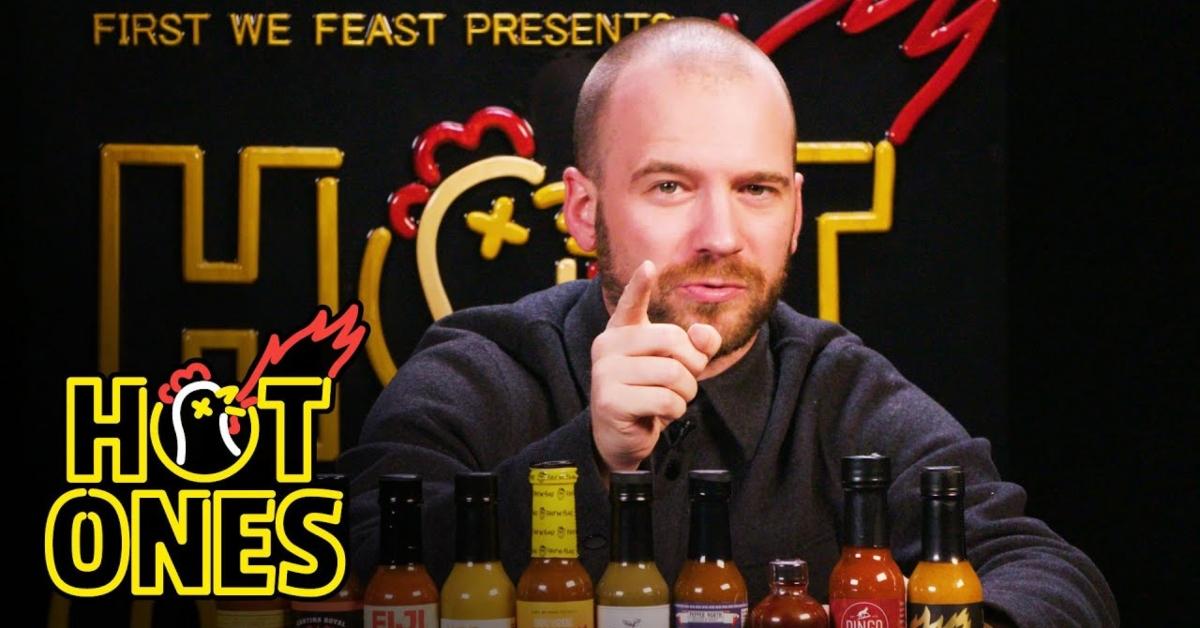 Here's What to Know About 'Hot Ones' Host Sean Evans!
Have you checked out the latest reality competition series that's burning hot? Hot Ones: The Game Show is a spinoff of the popular celebrity interview YouTube series, Hot Ones, which takes average everyday people and challenges teams of two to tackle the intense heat of spicy wings, while answering pop culture trivia questions.
Article continues below advertisement
"With EMTs standing by, reactions range from tears, sweat, vomit and, in one case, a panic attack, as their mouths melt from the intense heat of the sauce," the series' description states. Additionally, "After three rounds, the team with the most cash will enter the Ring of Fire, where they must work together to win the grand prize and the soothing milkshake antidote to their burning mouths."
And, the truTV series is hosted by Sean Evans. So, Spice Lords, if you're a fan of Sean, keep reading to find out more about the host, including his girlfriend, how he preps for his celeb interviews, and more!
Article continues below advertisement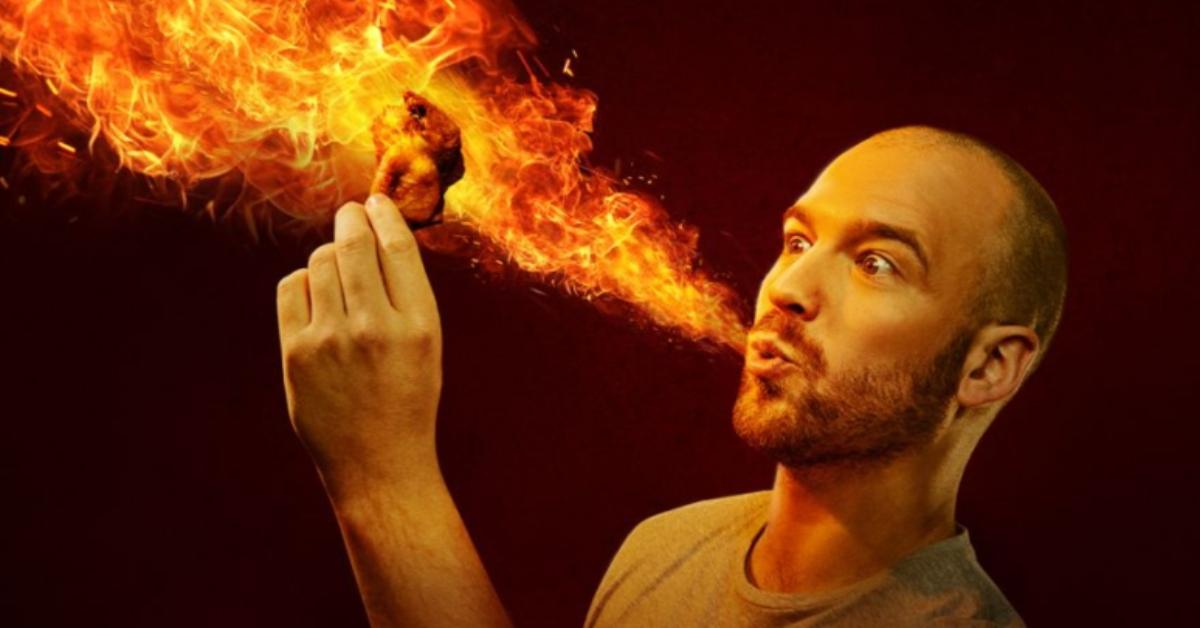 No, Sean Evans is not single! Meet his girlfriend Natasha Alexis Martinez.
If you follow Sean on Instagram, then you'll see he regularly posts pictures of his girlfriend and fellow television host Natasha Alexis Martinez. According to her Instagram, she is a former Laker girl and Miss California USA 2015. Most recently, she gave a shout-out to her beau's TV series, captioning a pic of the pair: "To say I'm proud is an understatement. You inspire me baby, congratulations on the premiere of @hotonesthegameshow. I can't wait to watch!"
Article continues below advertisement
Based on their social media profiles, it seems the couple has been dating since 2018. Judging from their super successful careers, we think the Complex host and her boyfriend probably swap cool celebrity interview stories.
Hey, Sean, has Natasha ever completed the Hot Ones challenge...?
Article continues below advertisement
Sean does not just "wing" (pun intended) his interviews.
If you're a fan of the First We Feast interview series, then you know that Sean's interviews are straight fire. And, we're not just talking about the Scoville heat coming from his and his guests' mouths.
"As soon as we know [who the guest is], it's like a fire drill. ... I know I probably have 96 hours to figure out as much about [the guest] as possible," he told The Hollywood Reporter.
He continued, "With the research and putting together the run of show, it's a team of three people: me; the creator of the show, Chris Schonberger; and my little brother, Gavin. We divide it up — I'll take these podcasts, profiles, these YouTube interviews; you watch Parks and Recreation, figure out the certain Hot Ones tropes and connections that we can make organic and real in the interview."
Article continues below advertisement
Sean explained to the outlet that they'll each reveal the topics that are "worth touching on" and divide them up into thesis questions with a few follow-ups.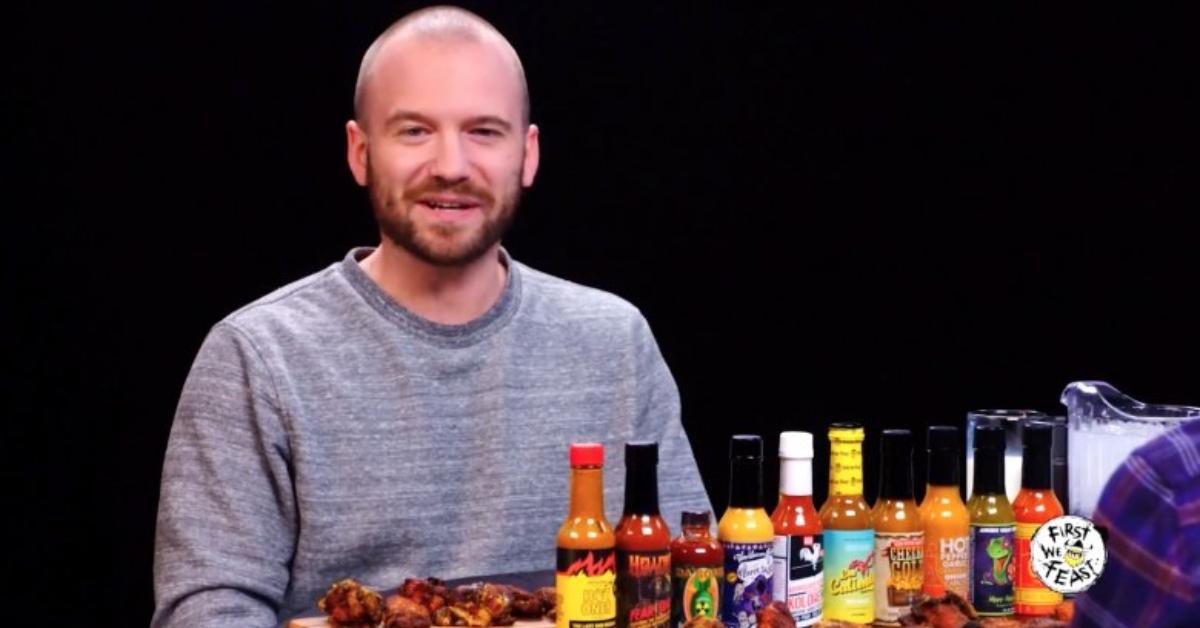 Article continues below advertisement
Sean Evans dishes on his dream 'Hot Ones' guest.
Since the show's creation, Hot Ones (currently in its 11th season) has now become a place for A-list celebrities such as Margot Robbie, Zoe Kravitz, Paul Rudd, and more to sit down, eat chicken wings, and answer questions. However, there is still at least one guest that the popular host is hoping will one day want to eat spicy food with him.
Sean told People magazine that his idol, Howard Stern, is someone he'd love to have on his show. "Will Howard be scorching on chicken wings for the internet's amusement? Knowing what I know about him, as a gambling man, I don't know if that's where the money is," he told the outlet. Holding out a bit of hope, he added, "But you never know."
Catch Sean host Hot Ones: The Game Show on Tuesdays at 10 p.m. ET. on truTV.